Sleepless in Howick- Impressions from the "Rainbow Nation" (1)
Sleepless in Howick- Impressions from the "Rainbow Nation" (1)
On the 18th of July the world celebrated the 100th birthday of the great inspirational leader, Nelson Mandela. Madiba lived a remarkable life; a life devoted to fight for black rights, and campaigned against the laws that kept white and black people apart (apartheid) that led him to be imprisoned for 27 years. A worldwide campaign backed his beliefs and called for his release, which did not happen until 1990. In 1993, he shared the Nobel Peace Prize with former South African president FW de Klerk for their roles in ending apartheid, and later on 1994, he won the elections to become the country's first democratically elected leader and first South Africa's black president. Mandela's spirit and beliefs stood firm throughout his long walk to freedom. I was always enchanted by the life of Madiba and his strength that lead him to forgive his oppressors and sit on the same table with them. I read Madiba's autobiography "A Long walk to freedom" and watched a handful of documentaries and movies about him. South Africa -to a biologist like me- was always of a great interest because of its rich biodiversity. The Secretary Bird, the national emblem of Sudan is a prominent feature on the coat of arms of South Africa representing vigilance and military might as well as the rise and pride of modern South Africa. I wanted and wished to see the Rainbow Nation for myself and when an opportunity to visit South Africa knocked on my door there was no way for me to say no.
I travelled to South Africa to take part in the Summer School "Green and Social Entrepreneurship 2018" that was organized by ZEF as part of a network of the following African and German partners: The Geography Department of the University of KwaZulu Natal (UKZN), Wildlands Conservation Trust (WILDLANDS), the University of Zululand (UniZulu), the International Centre for Sustainable Development (IZNE) and the Global Nature Fund (GNF).
Throughout my life,it was never the finish line but rather how I got there what meant the most to me. I never paid attention to time or distance because I was always in motion. I was always longing to learn and see new ways, things, people and places that would keep on challenging my current state of mind. I won't mind -literally speaking- flying over an entire continent as pictured in the image below for the sake of a new experience. Pictured below, Marwa en-route to Durban South Africa 🙂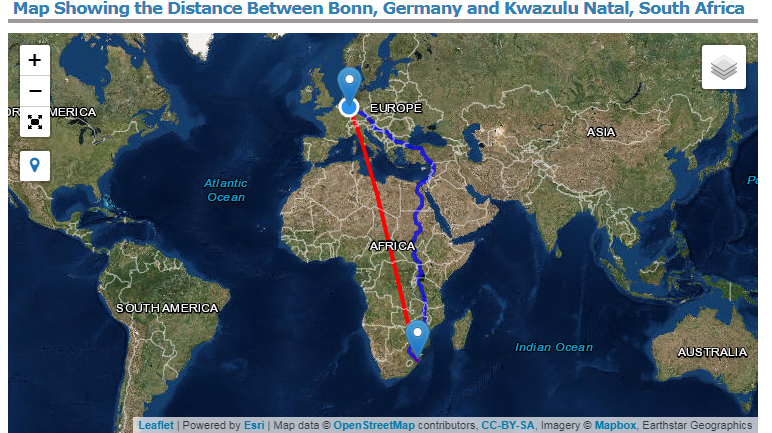 We landed in King Shaka International Airport in the outskirts of Durban the capital of  the South African KwaZulu-Natal Province with a brief transit in Johannesburg. We then drove to Howick , a town in the uMgungundlovu District Municipality of KwaZulu-Natal Province where we stayed for the most of our stay in South Africa.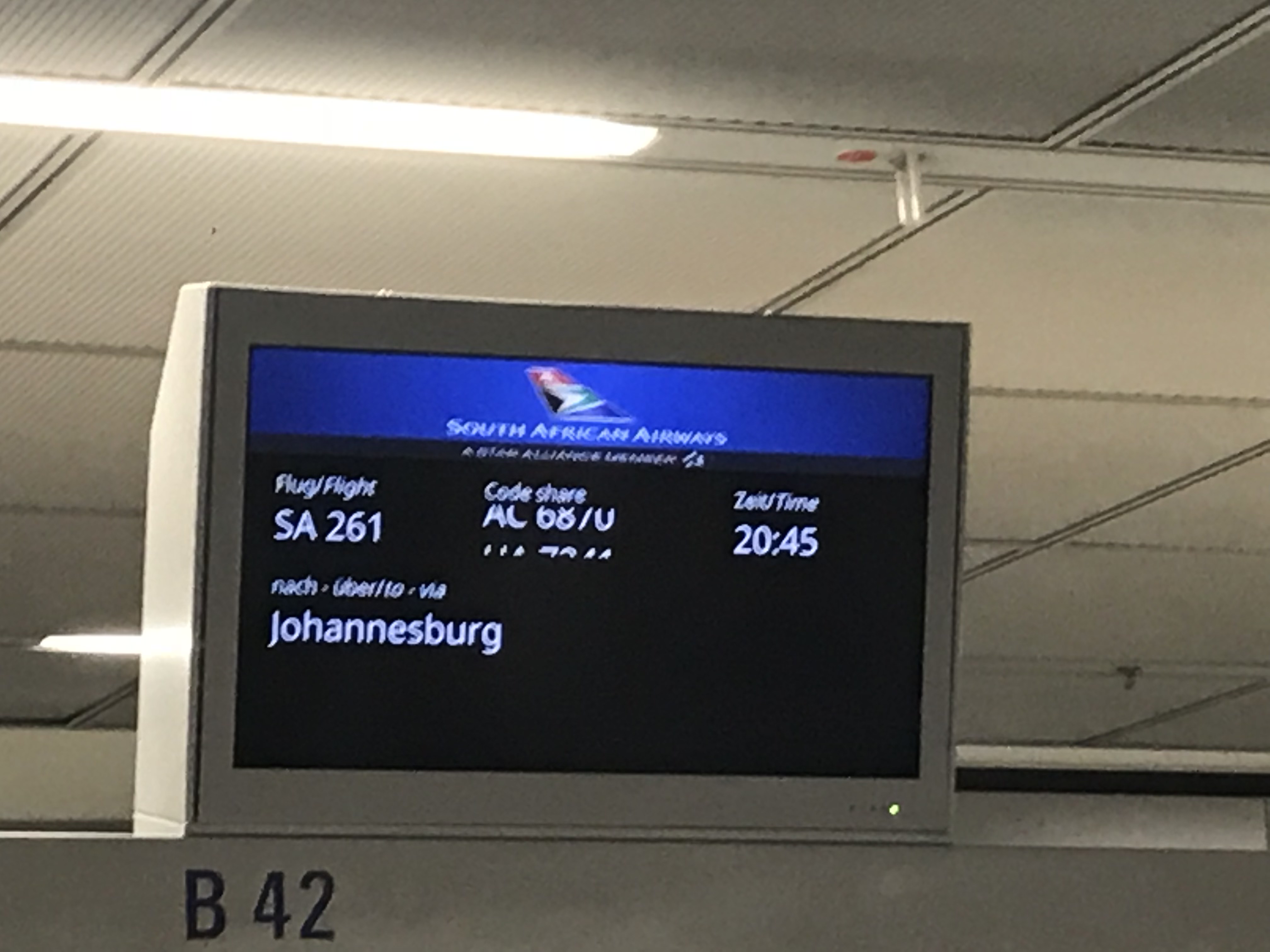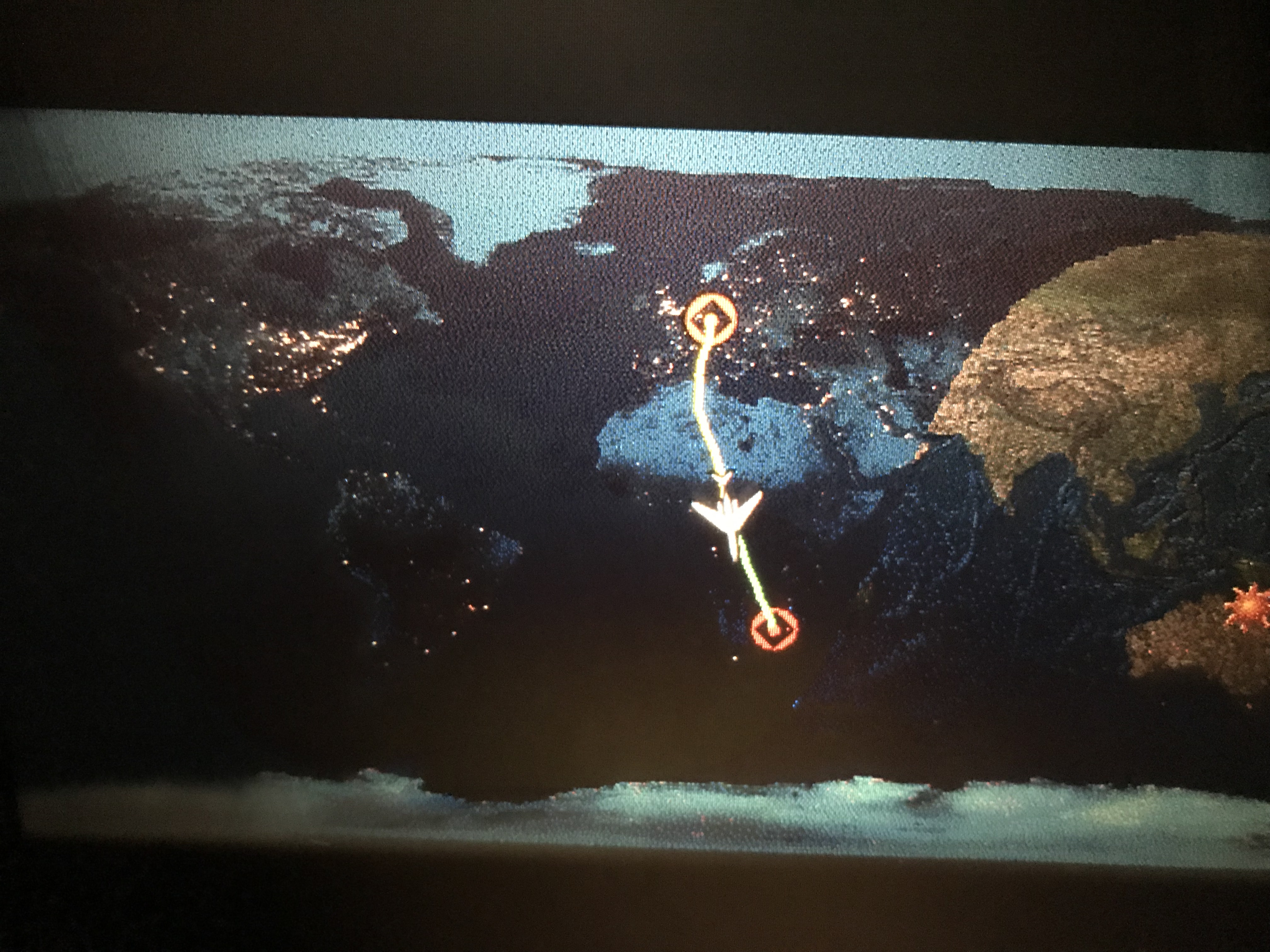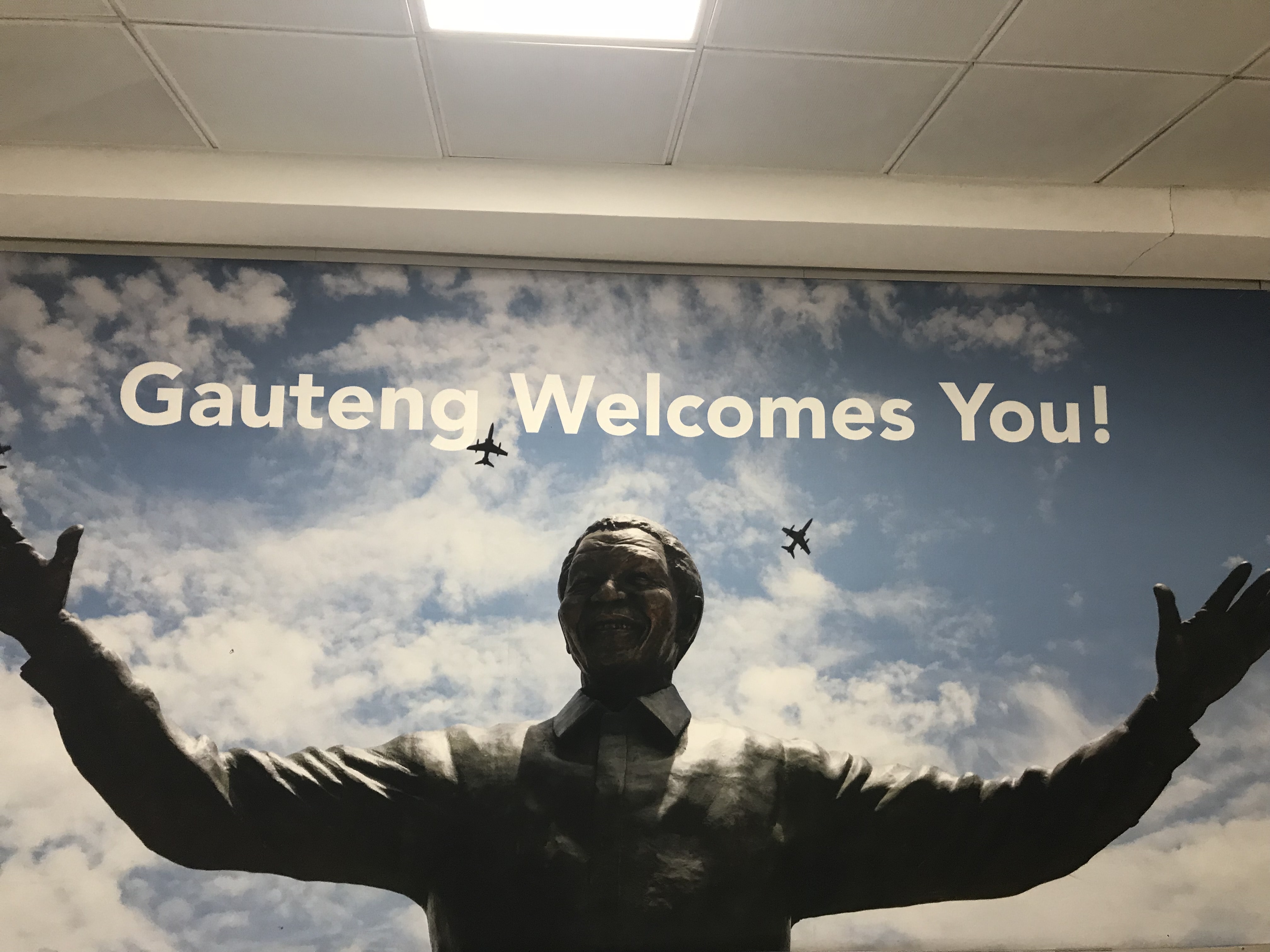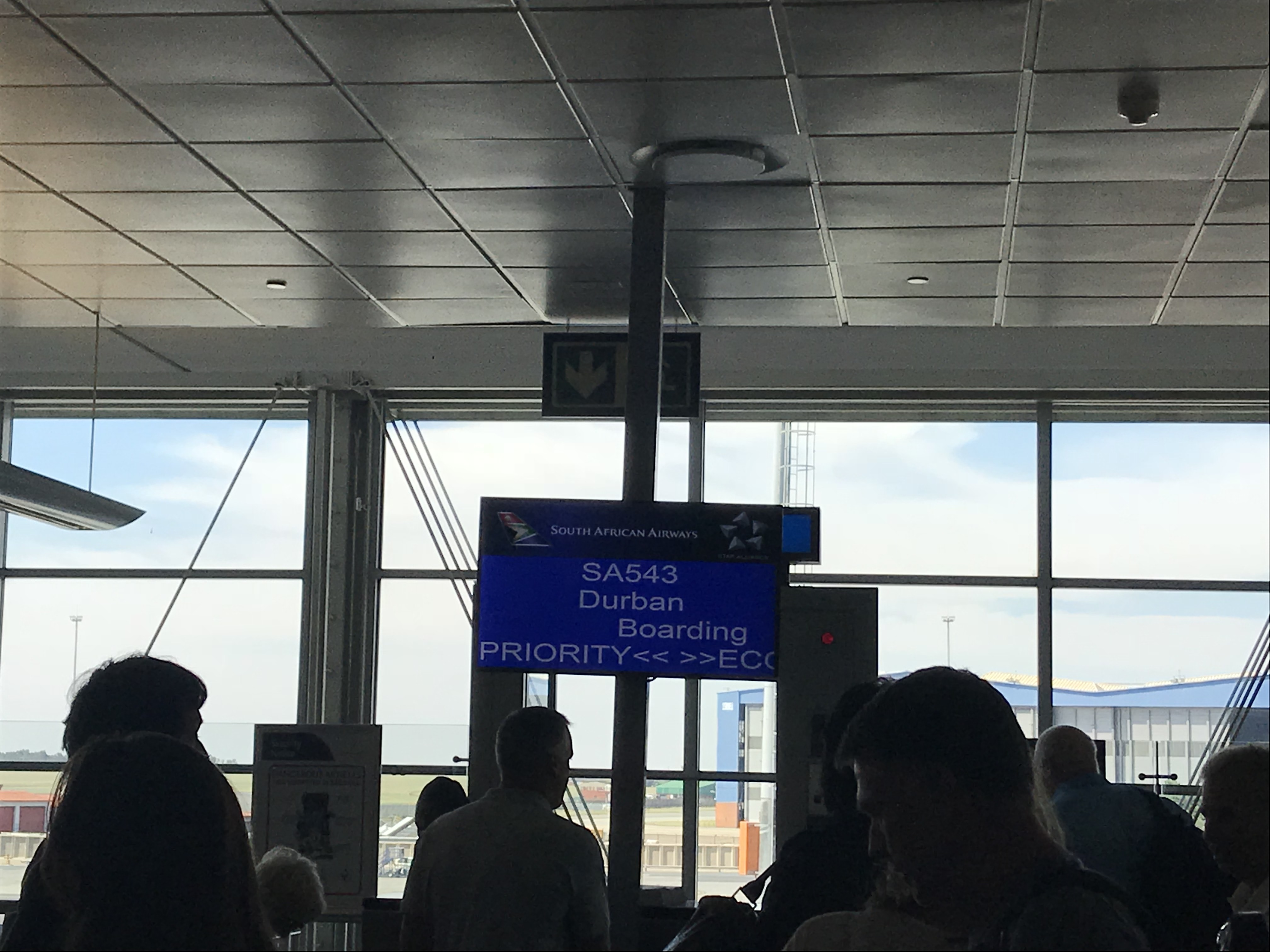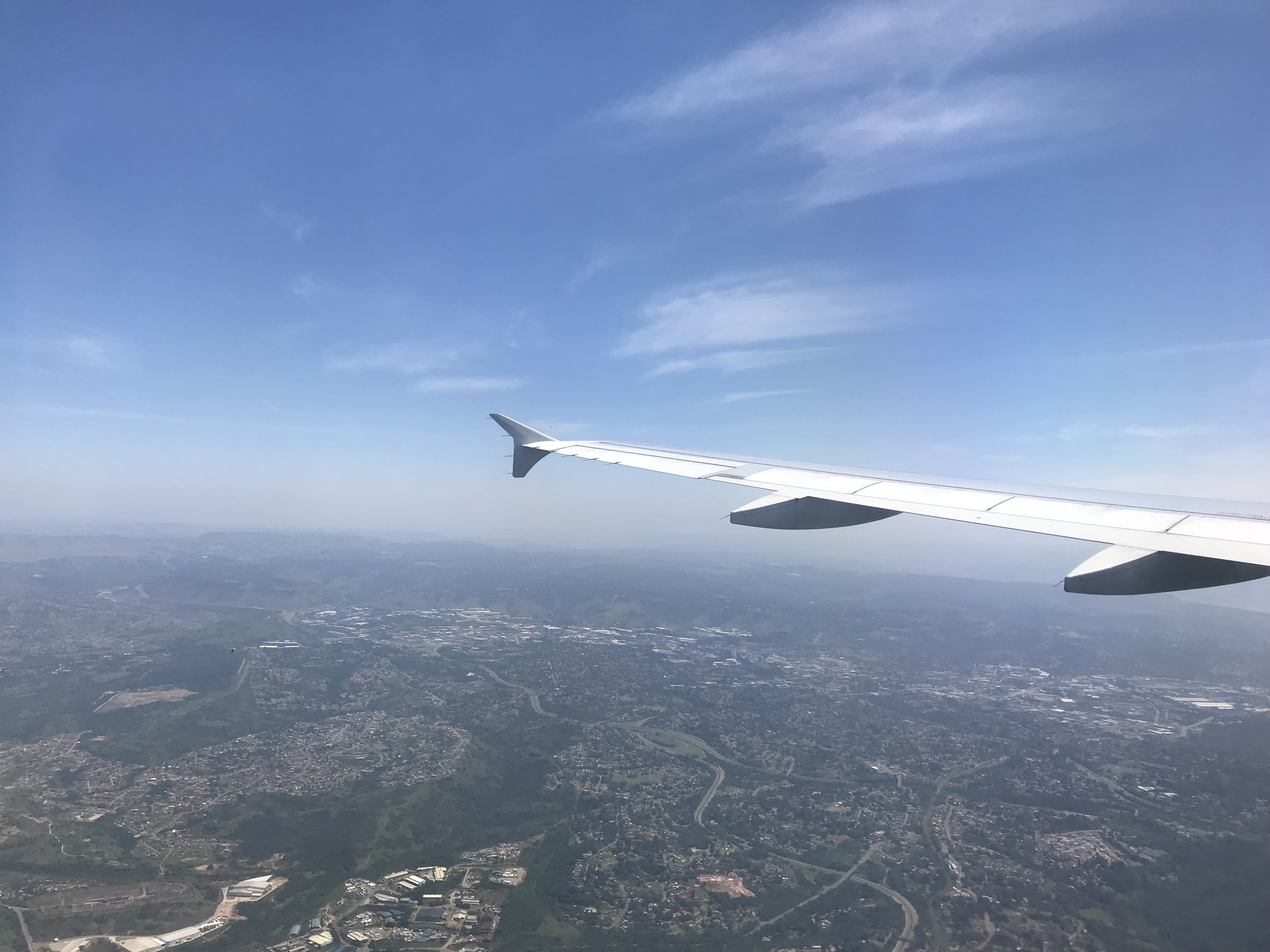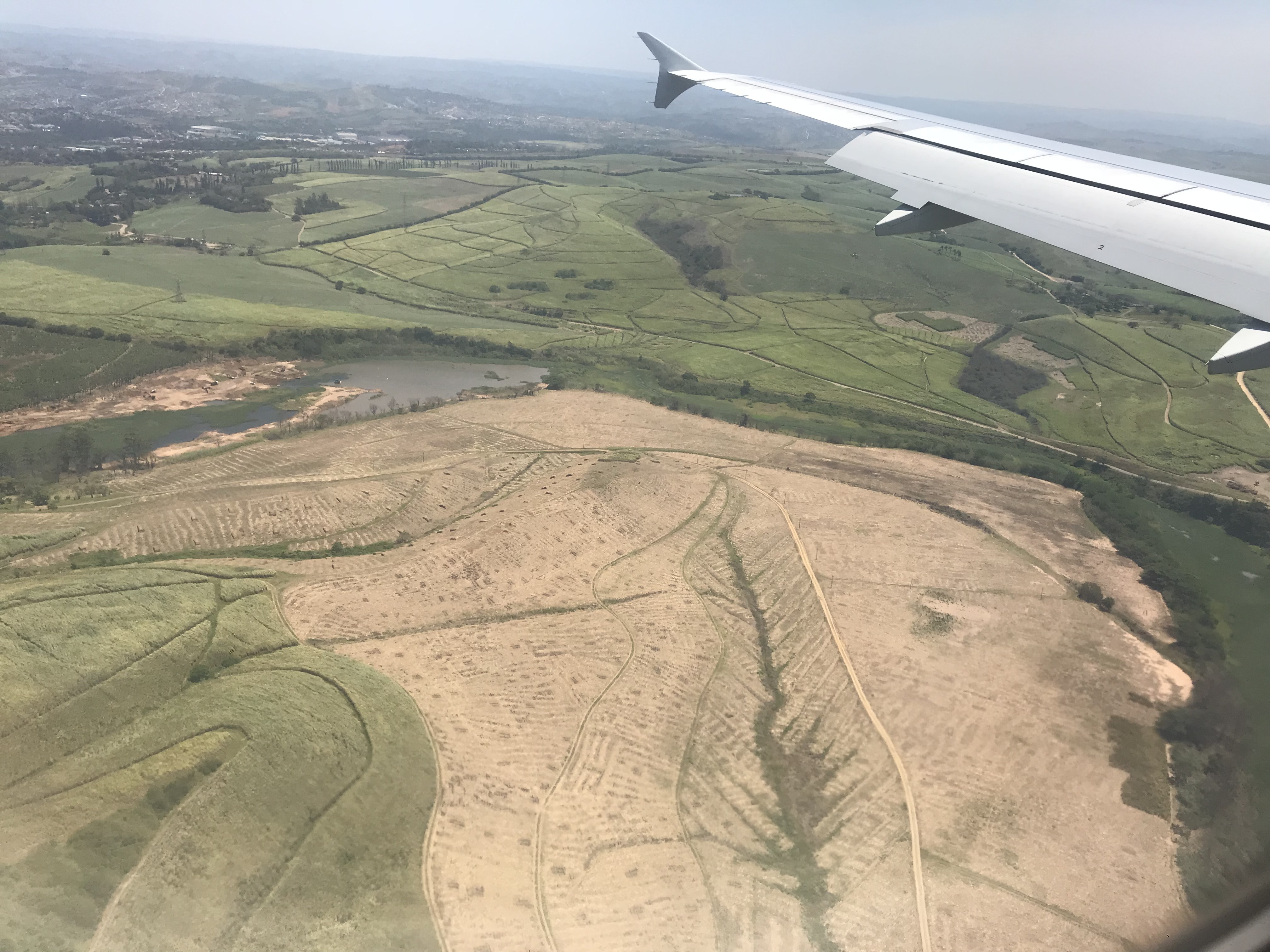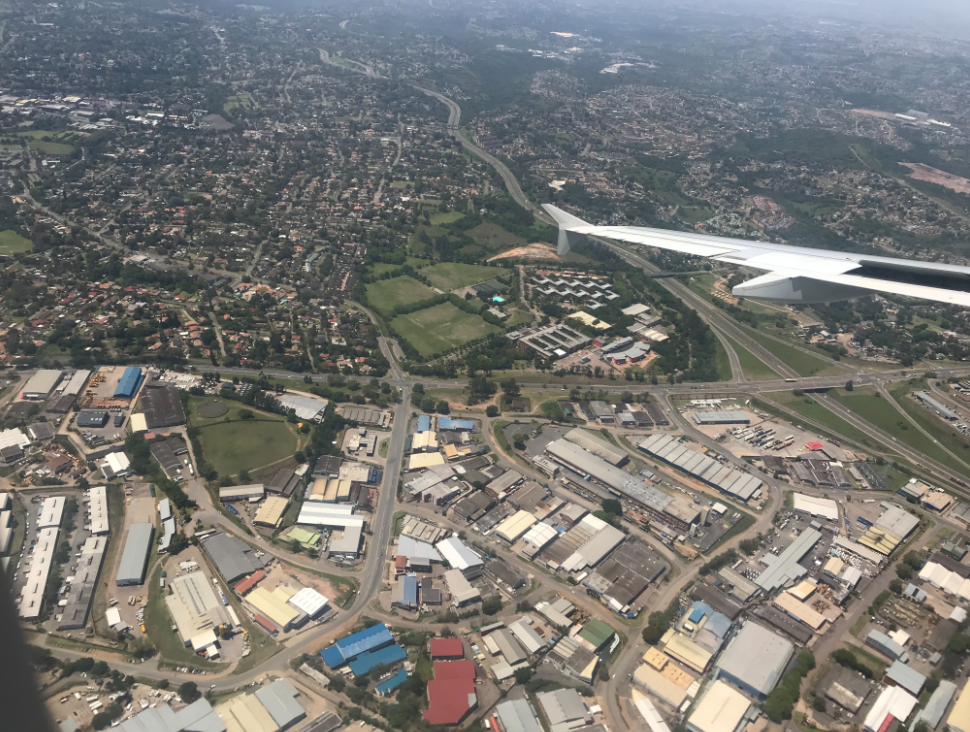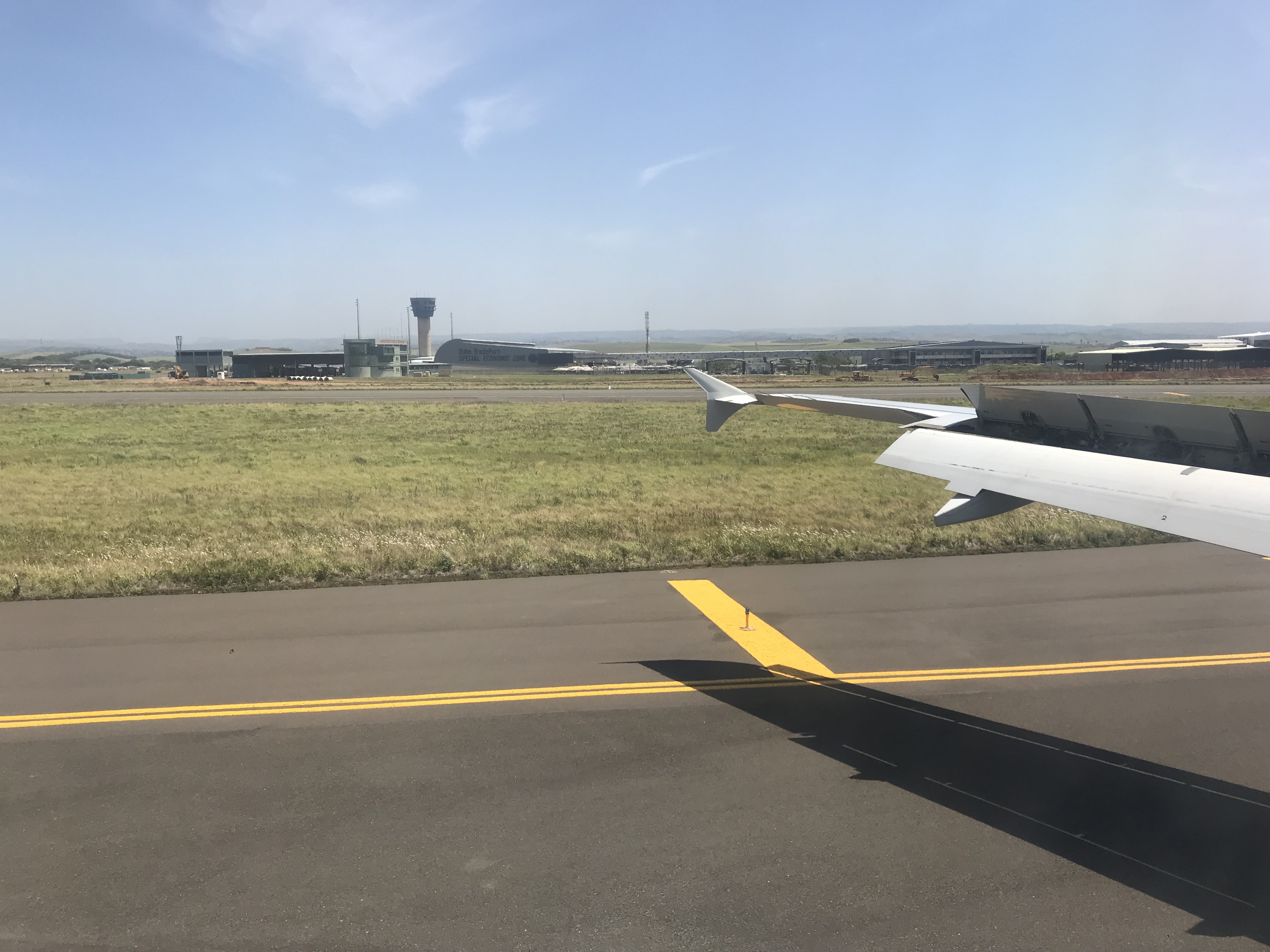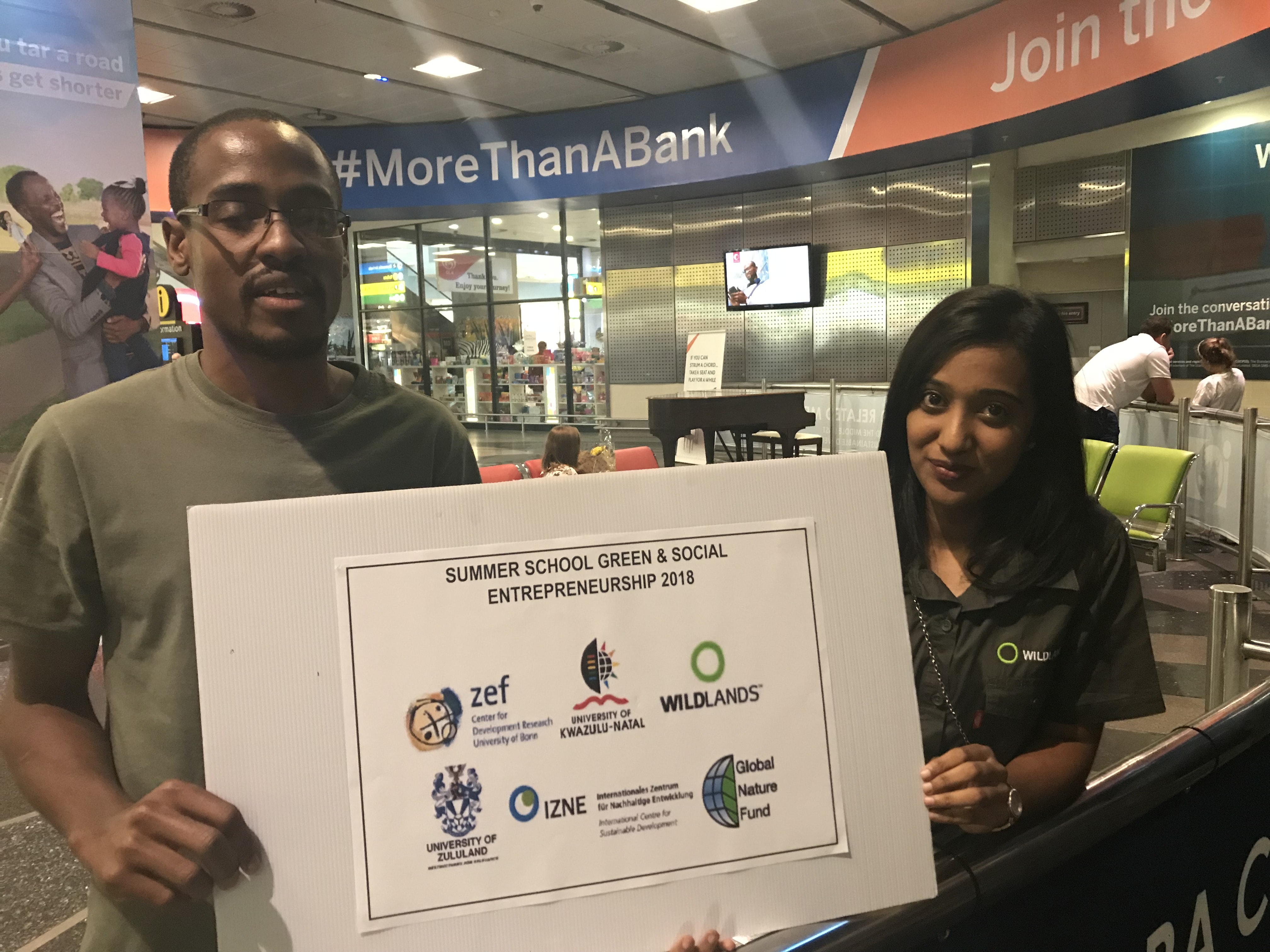 We stayed at the Fern Hill Hotel which happens to be the place where former South African president Nelson Mandela was awarded the Freedom of Howick Medal and slept over in what is now known as Mandela Presidential Suite in the year 1996.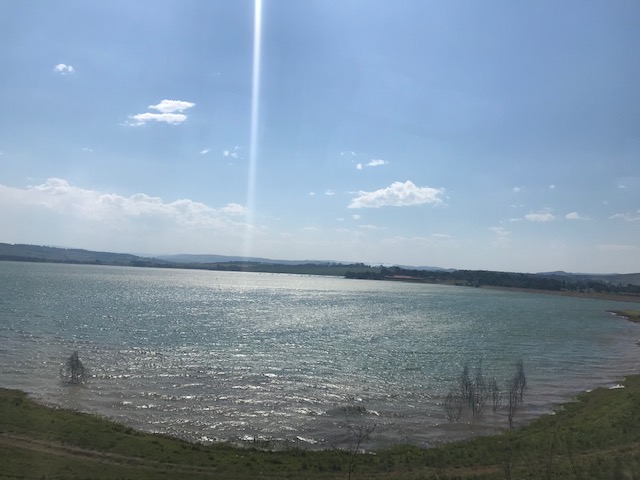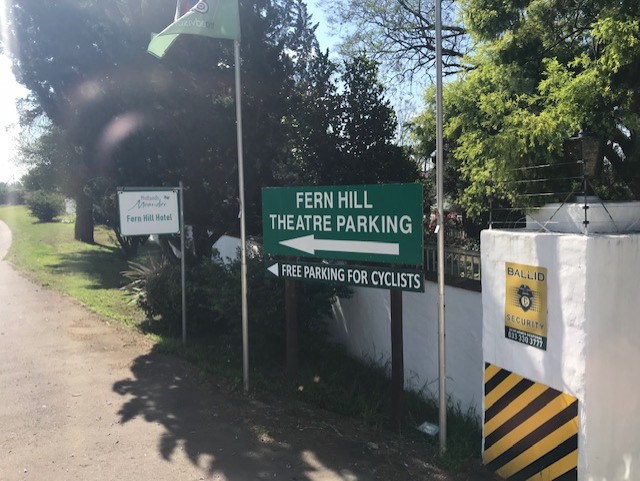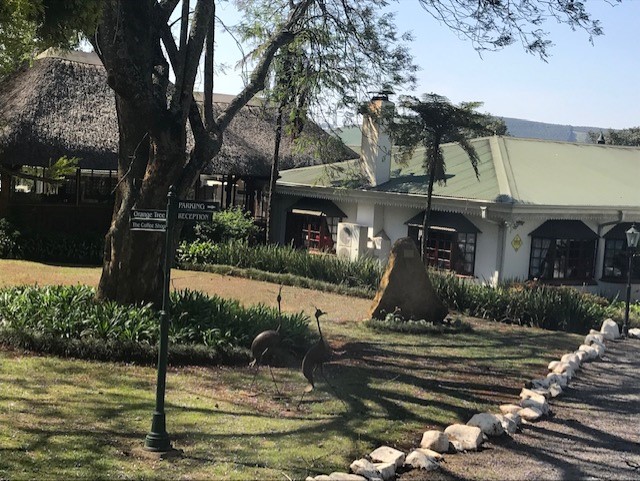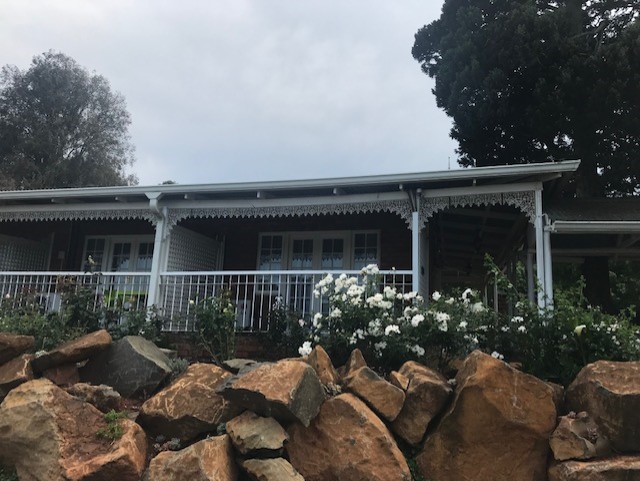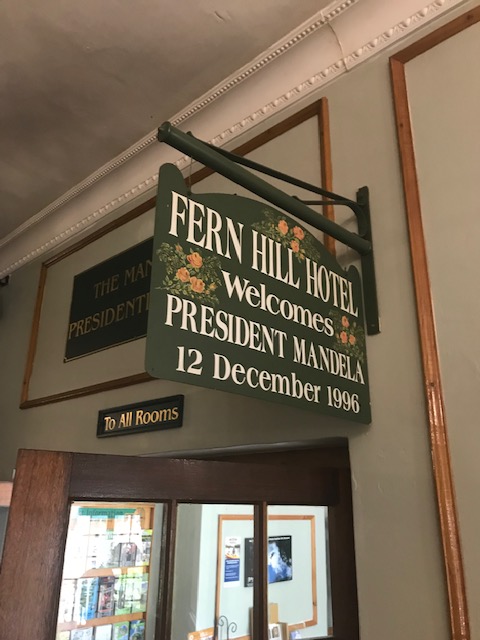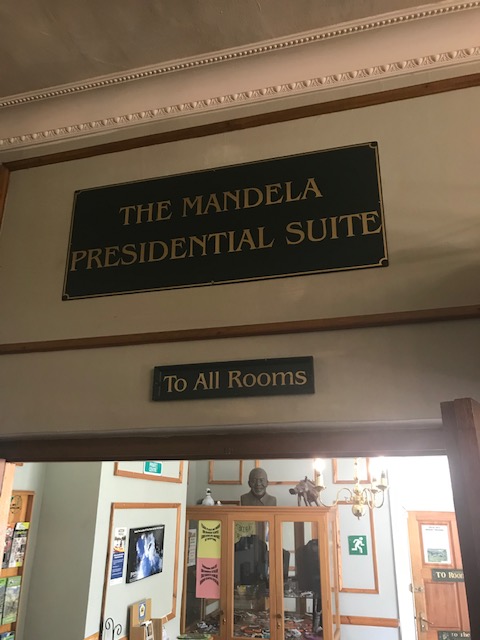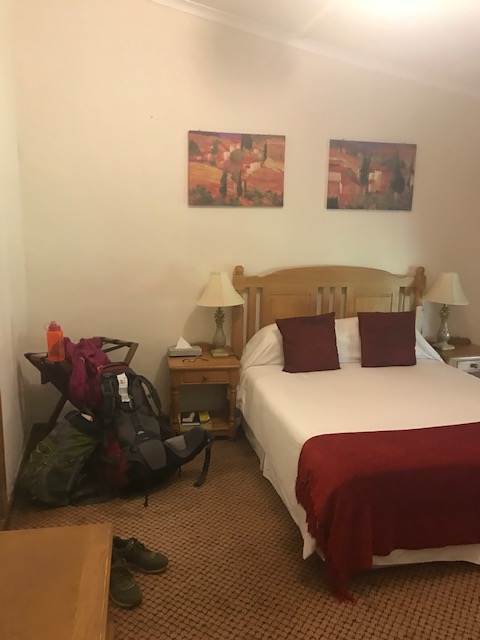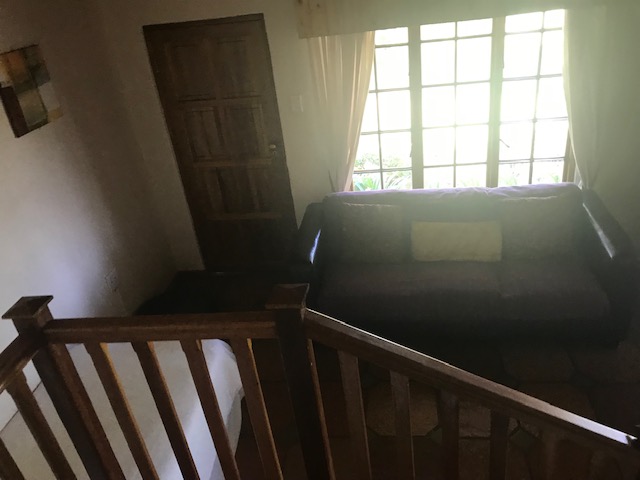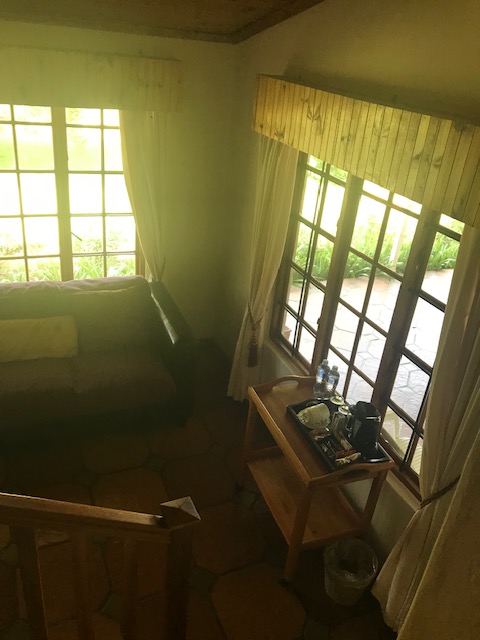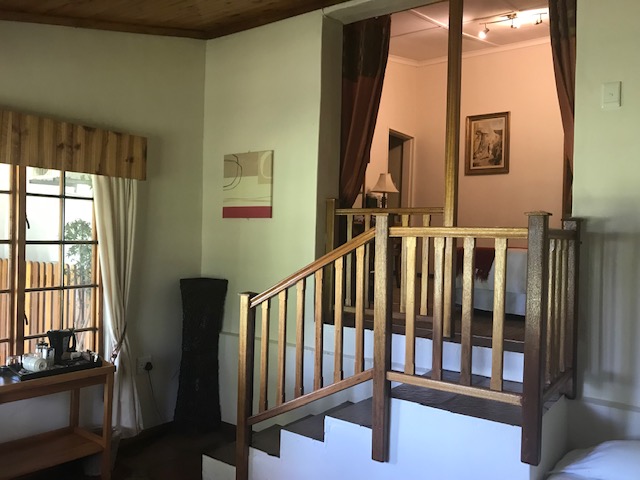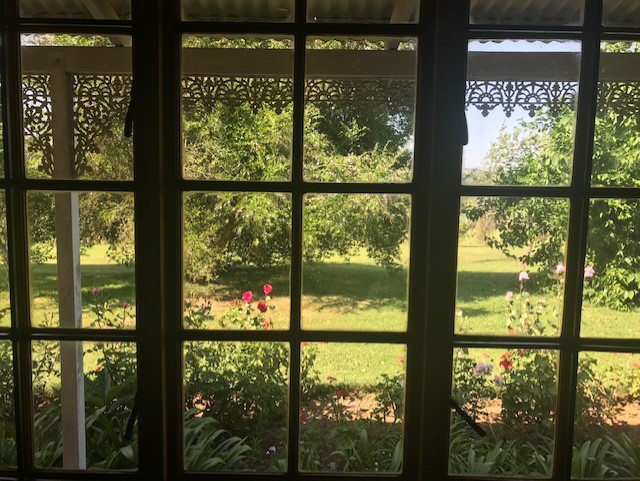 The summer school was divided into different sessions surrounding the theme: "Green and Social Entrepreneurship" such as sessions on biodiversity conservation, human development and businesses, forests, water, waste and agriculture. The sessions were presented by senior experts, followed by rounds of discussions as well as accompanying poster sessions presented by junior participants. We also had many team and tandems building activities like the world café, head, hands and heart as well as a juniors/seniors speed dating activity. We also had the chance to go outdoors on field excursions that I wrote more about below.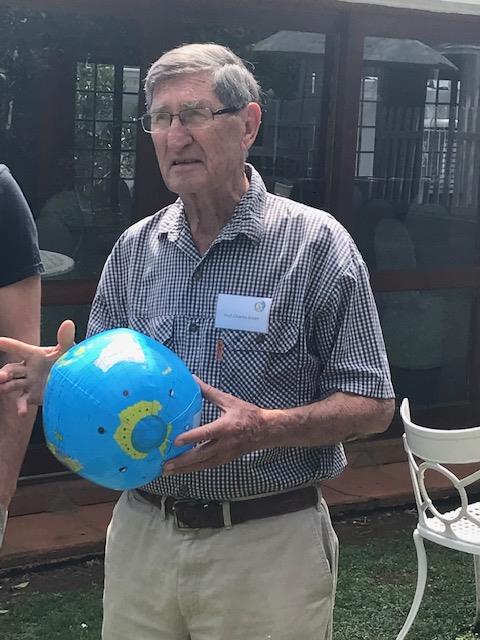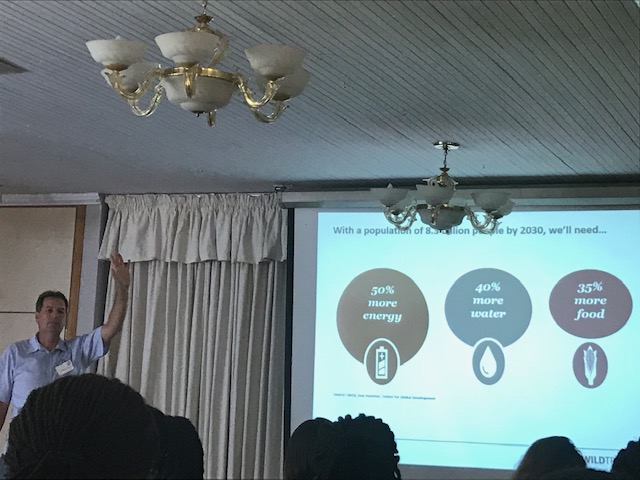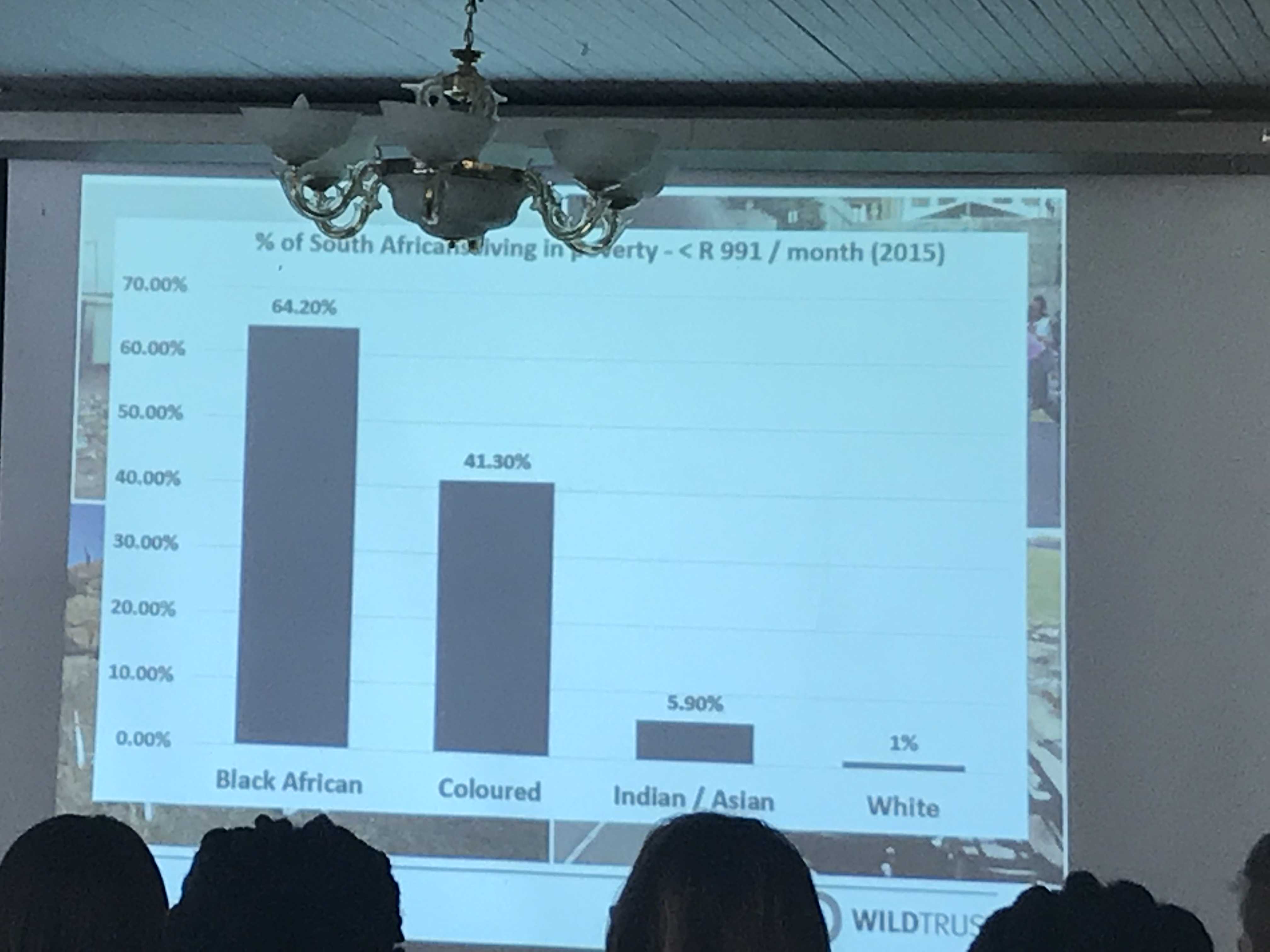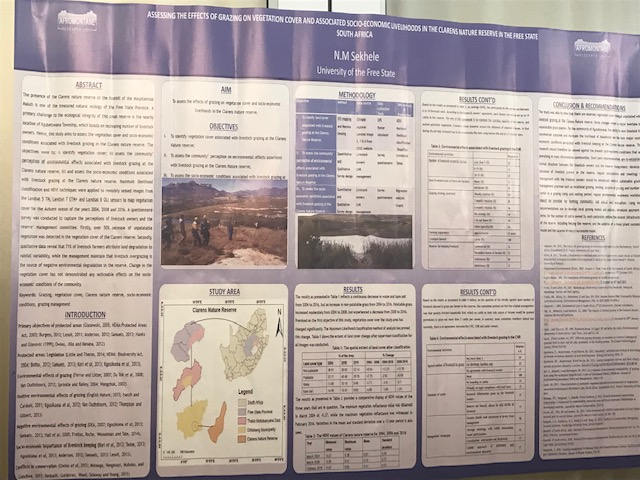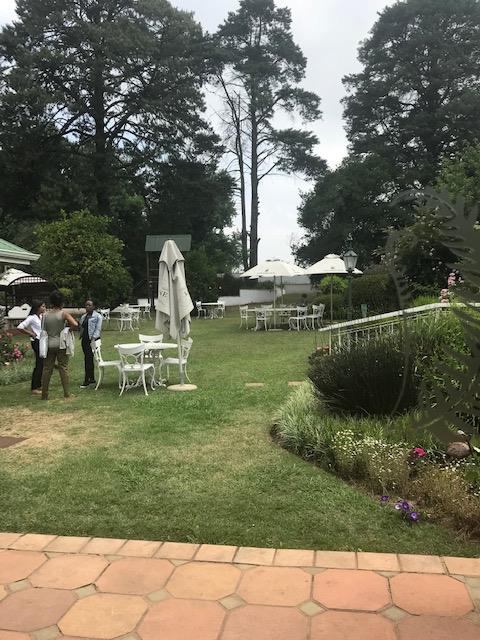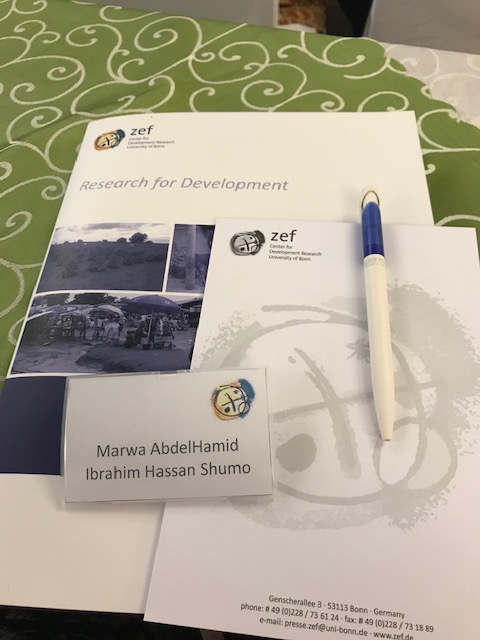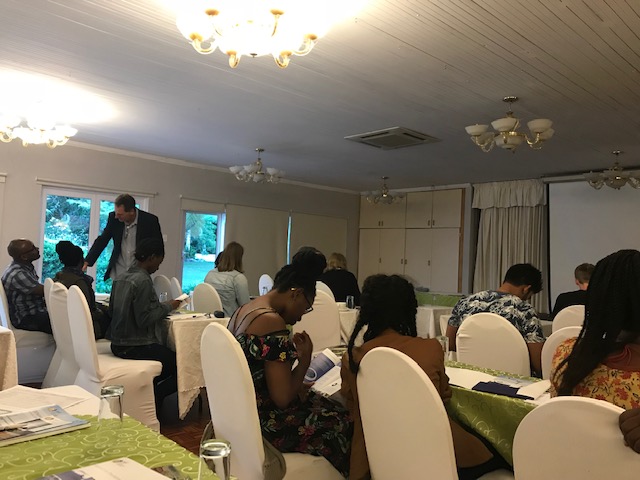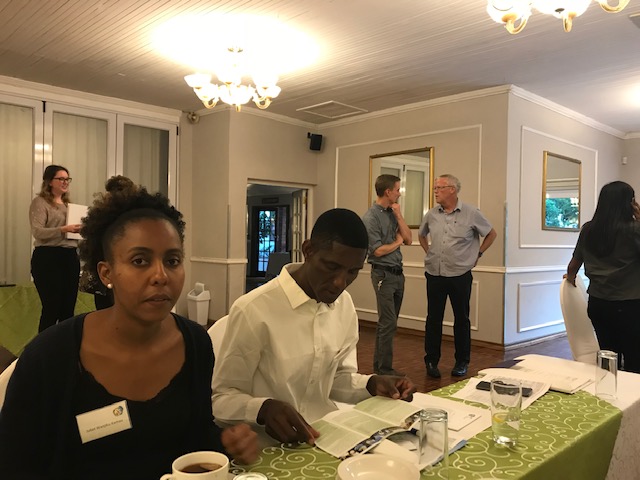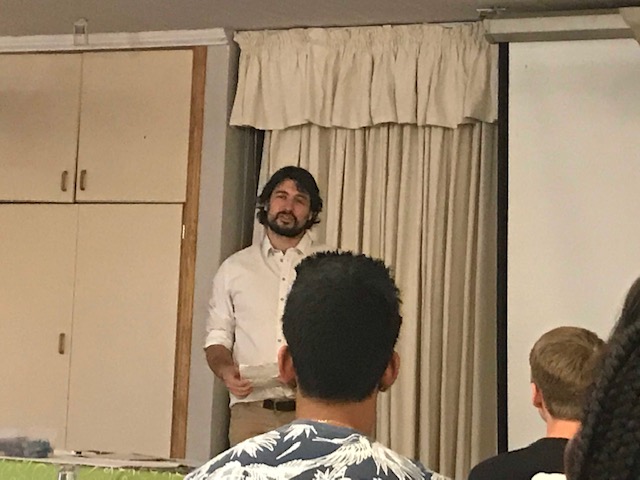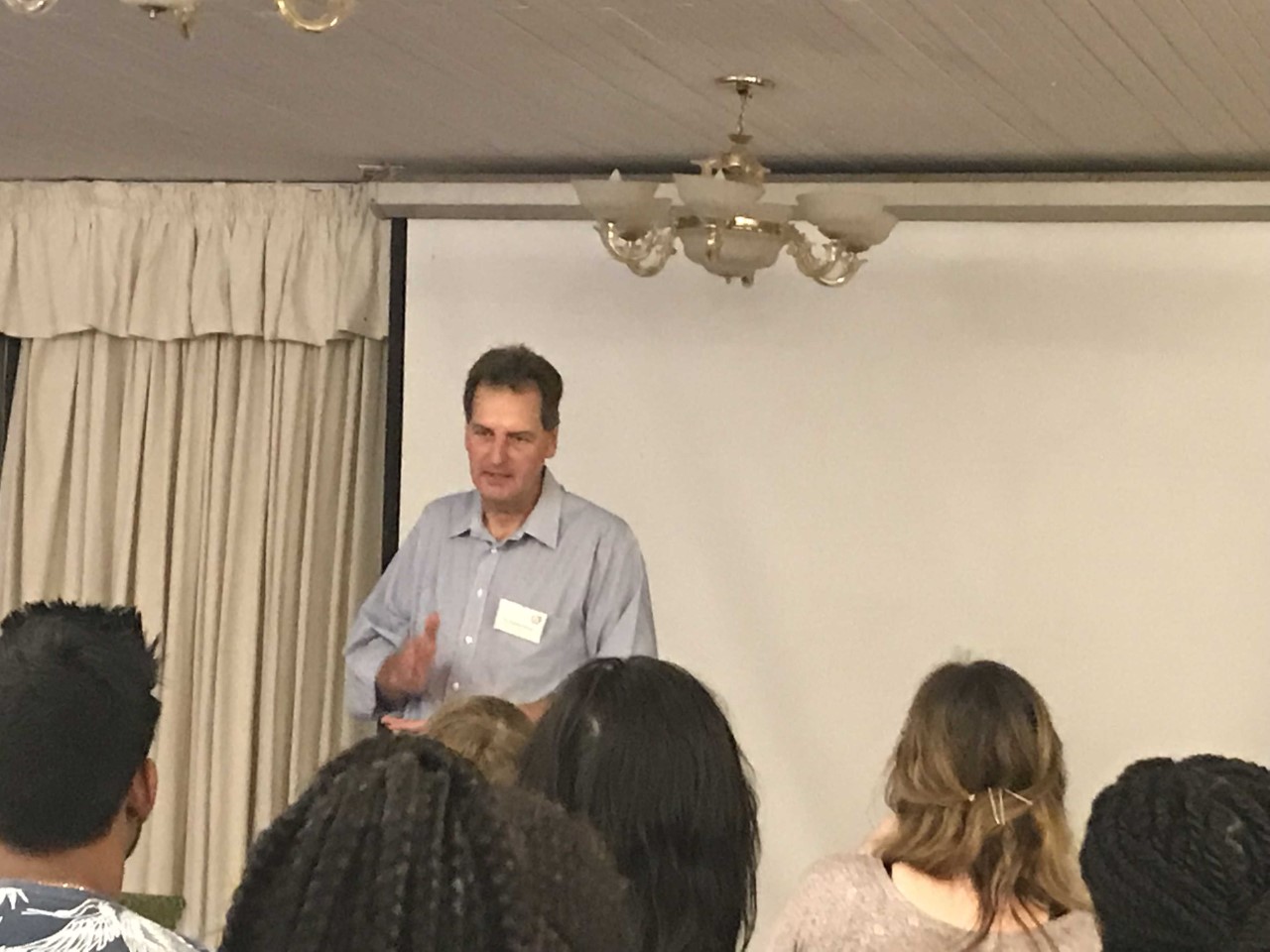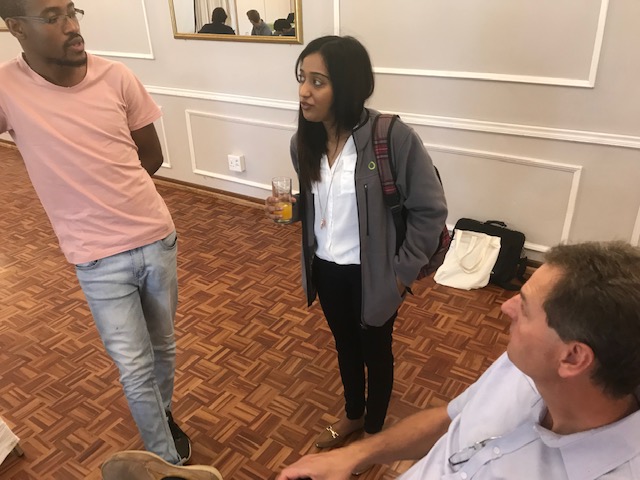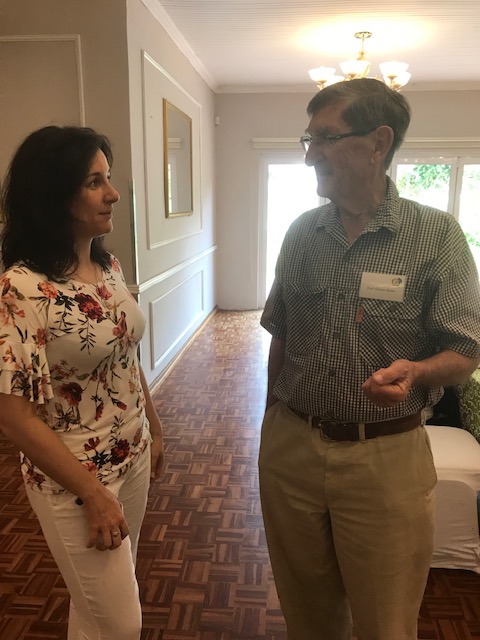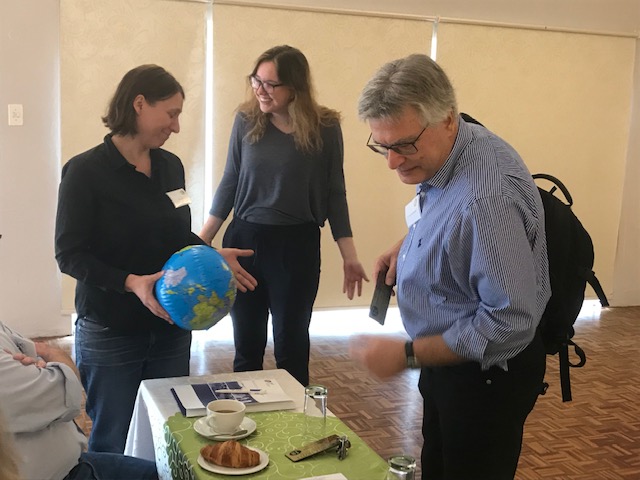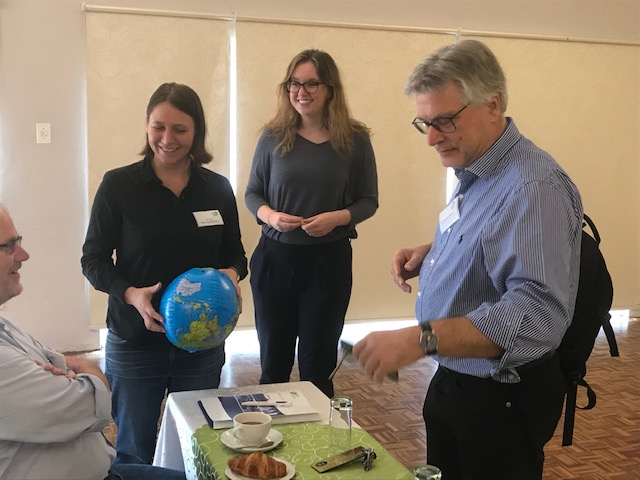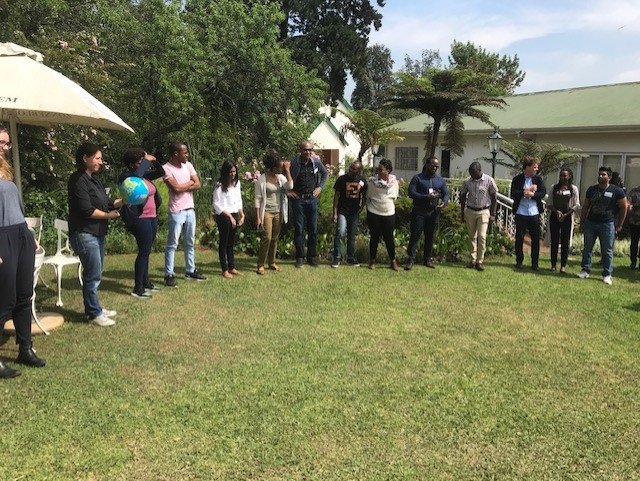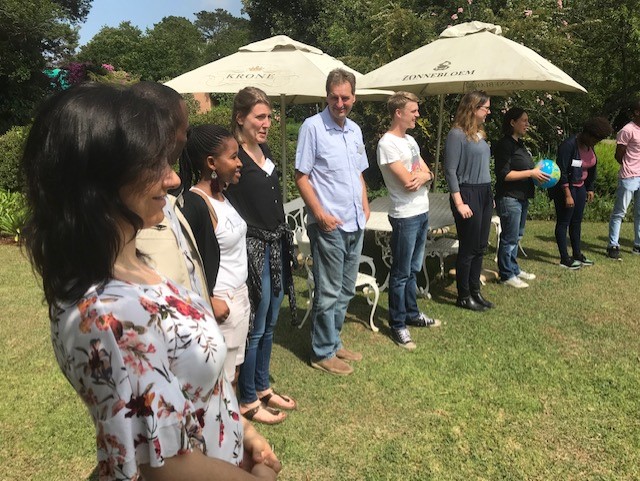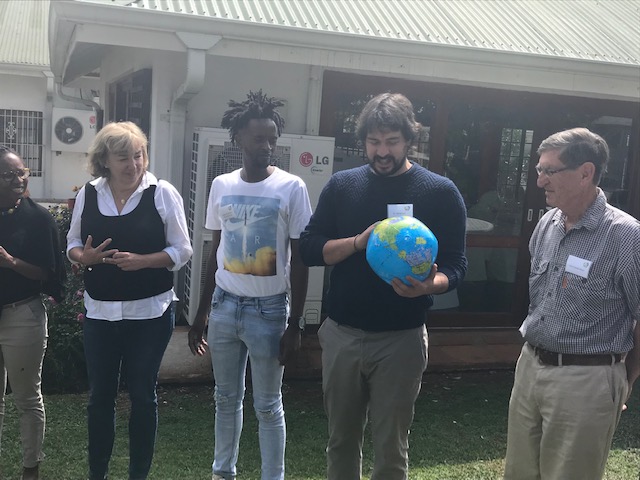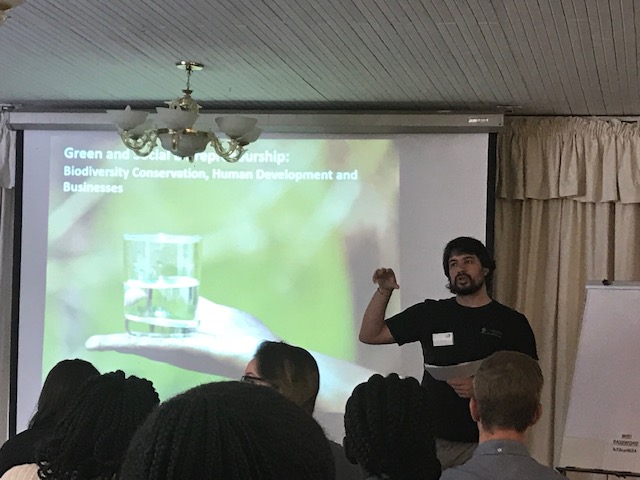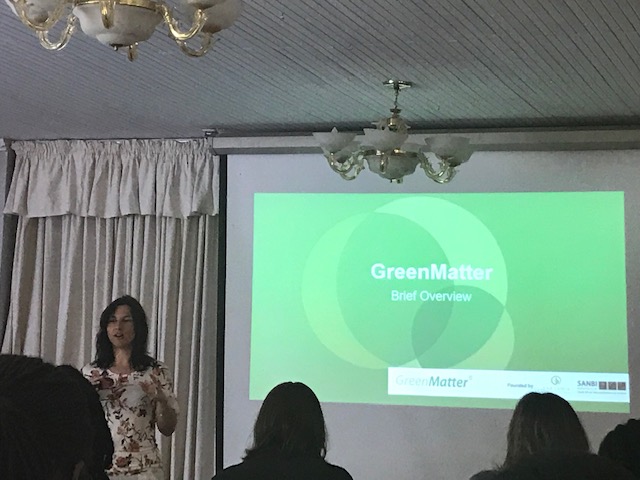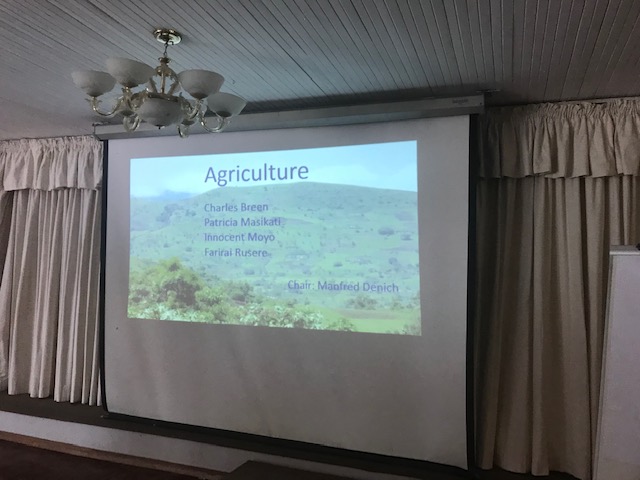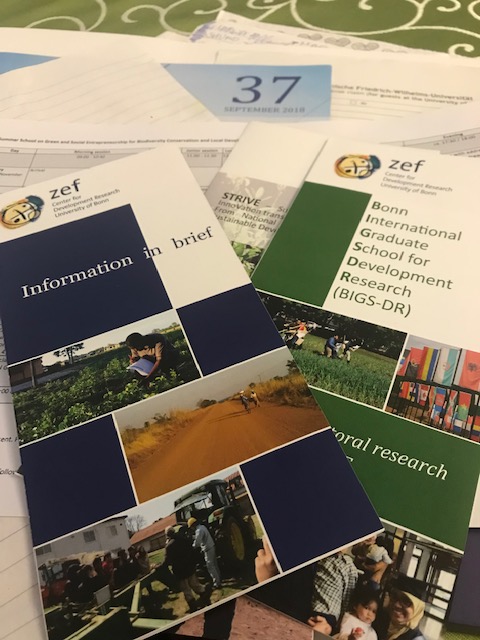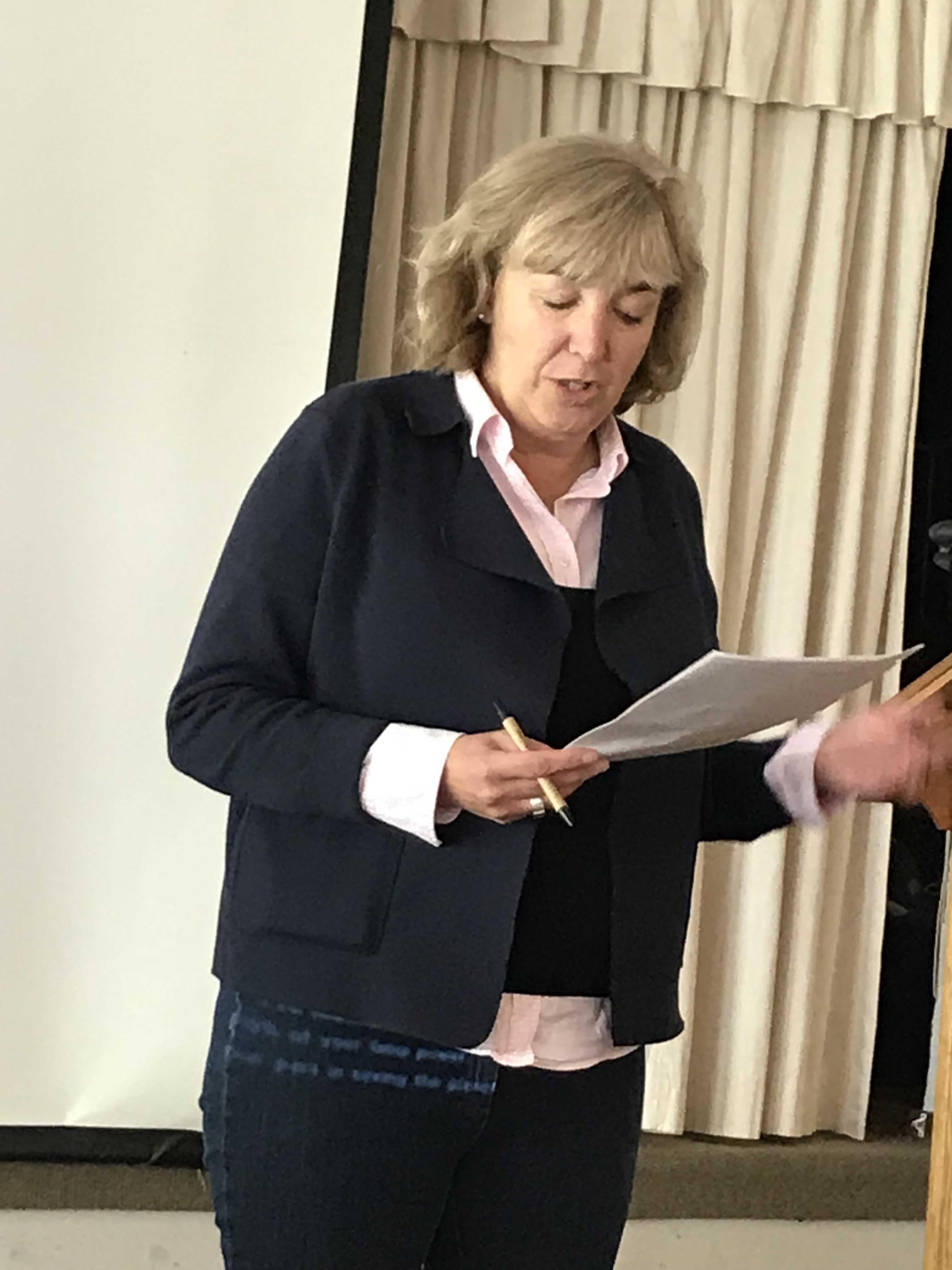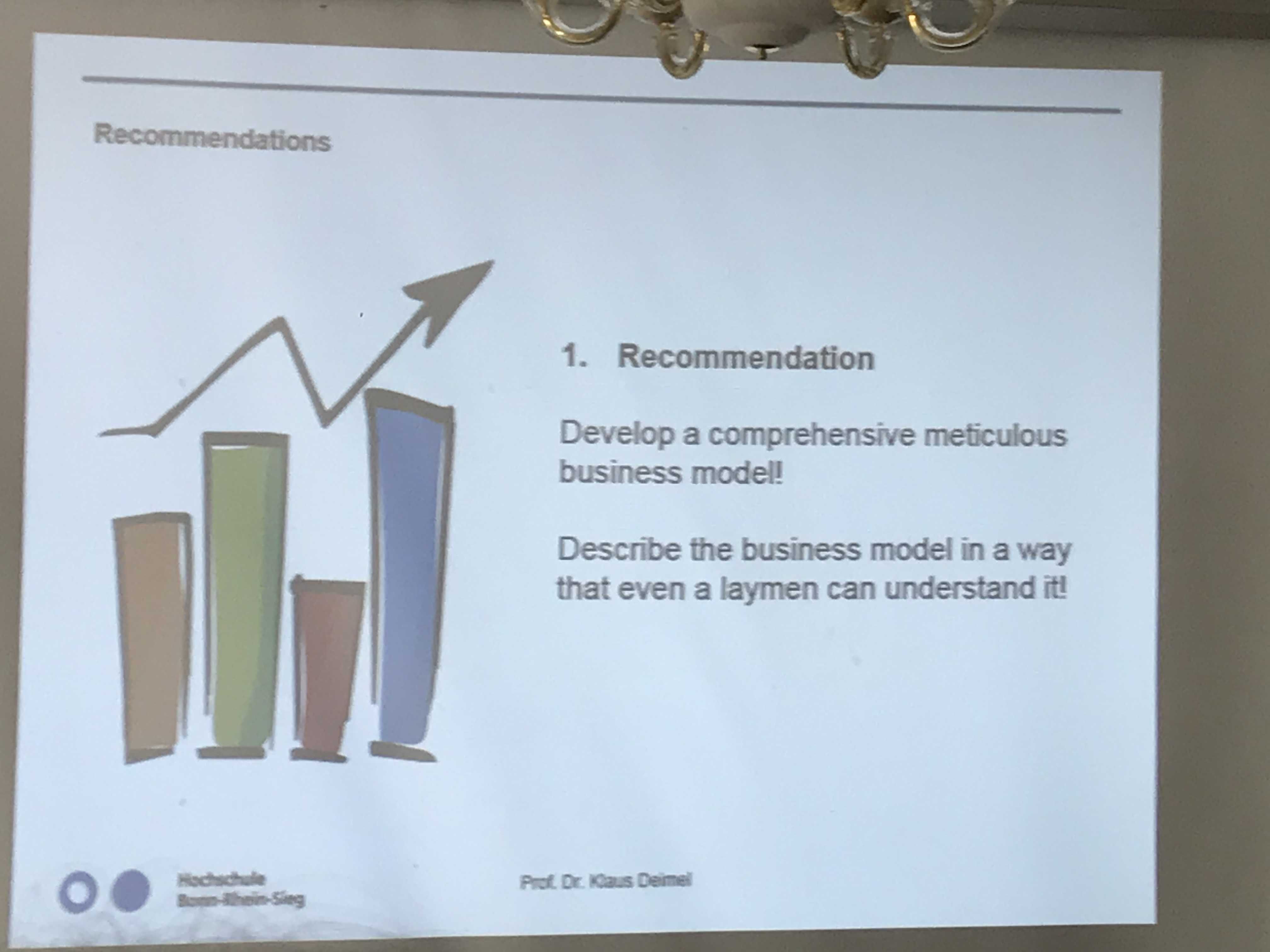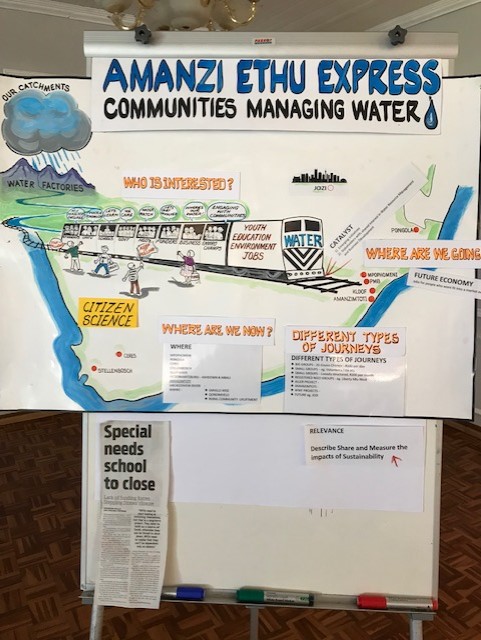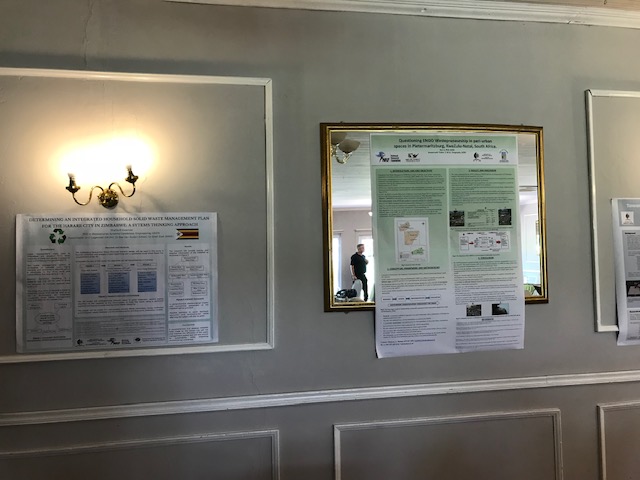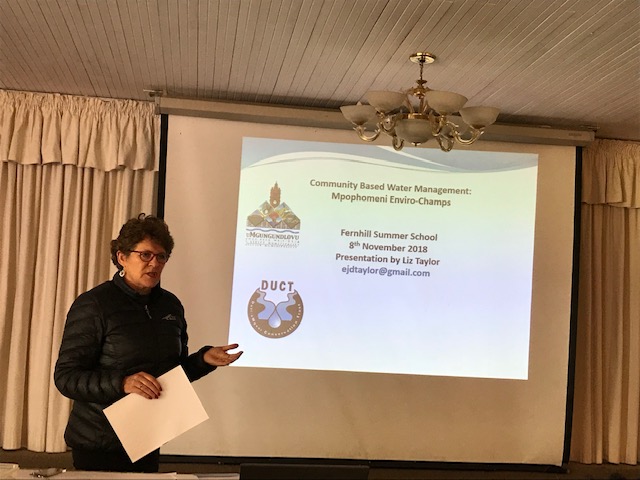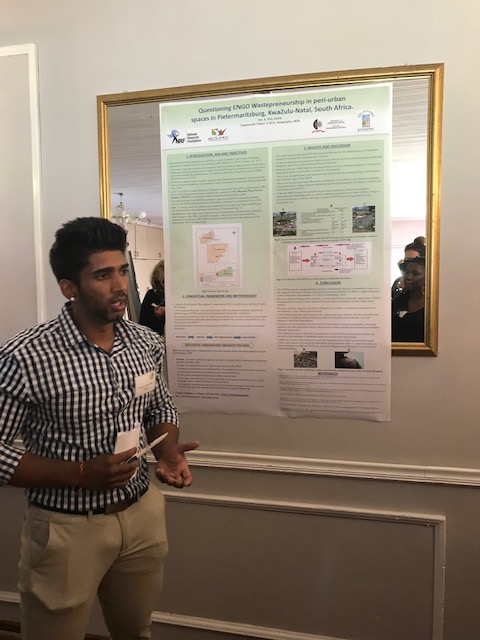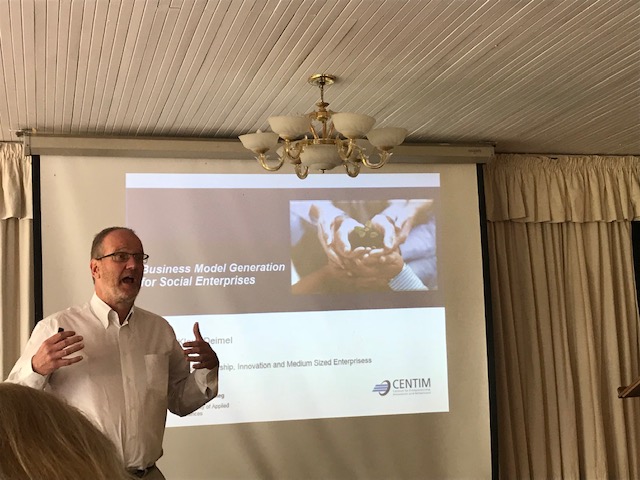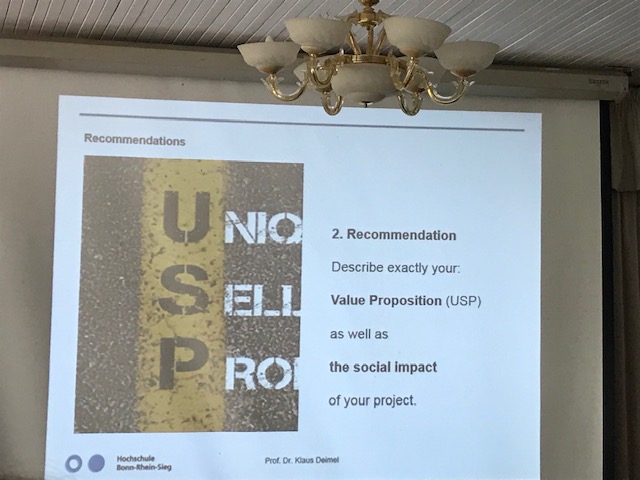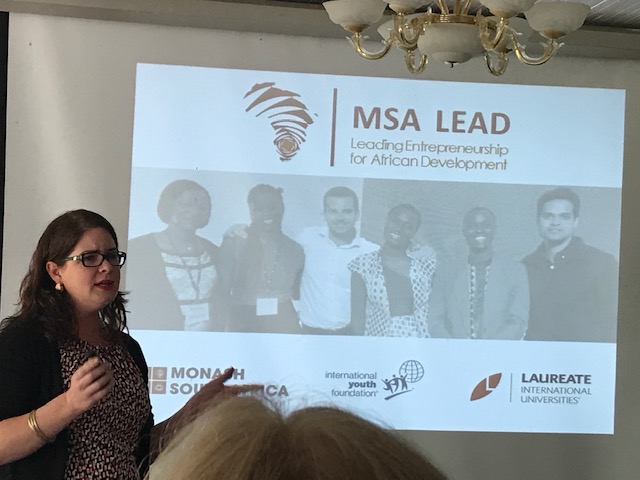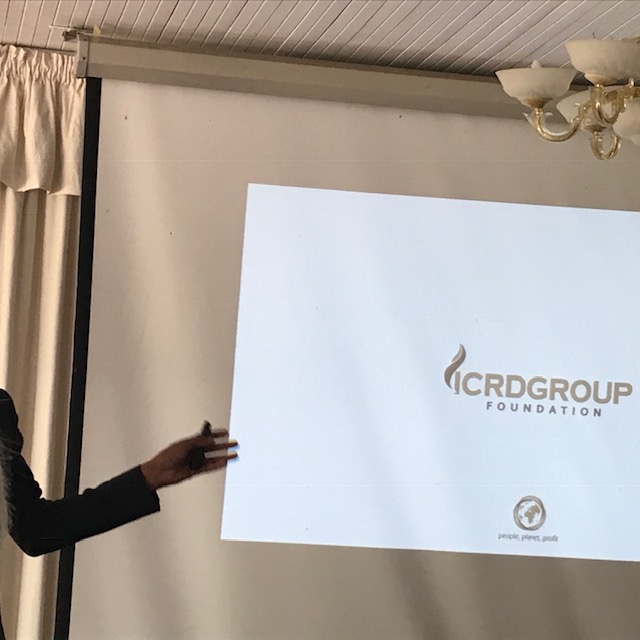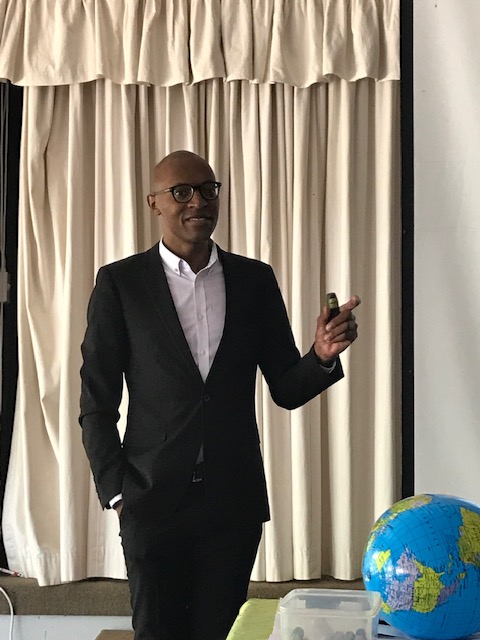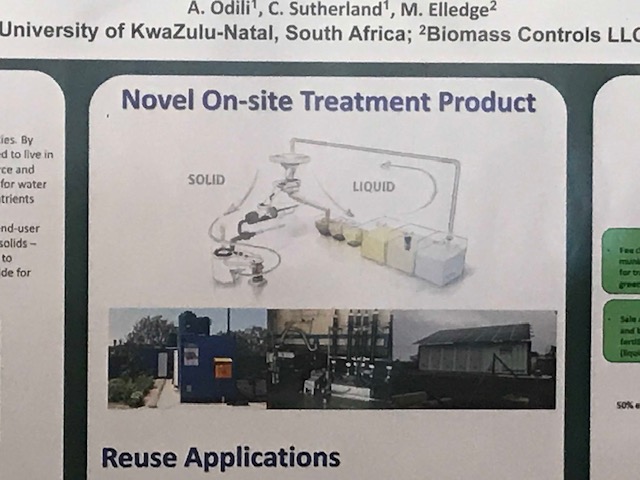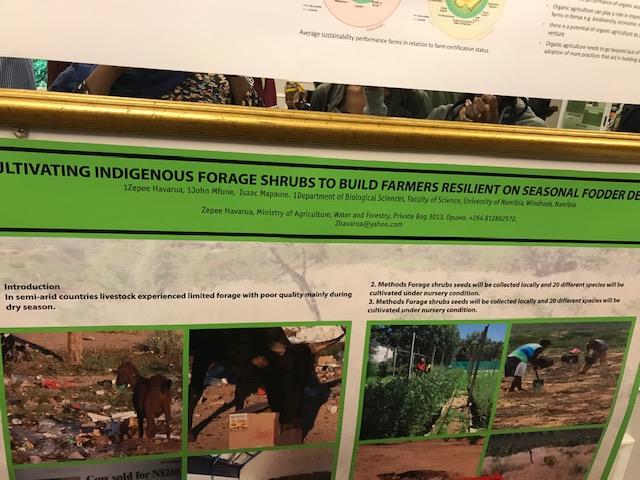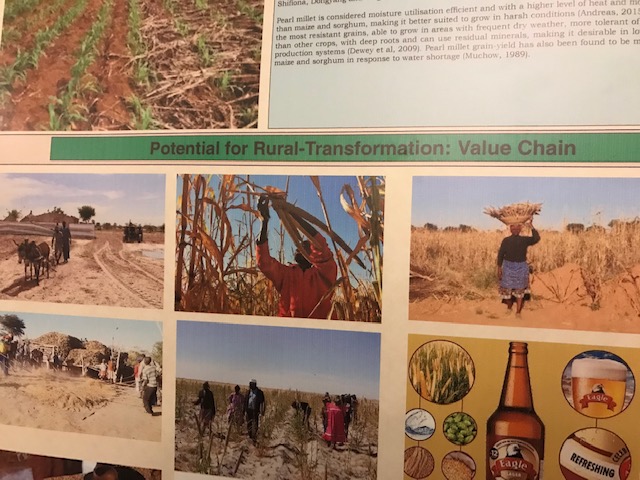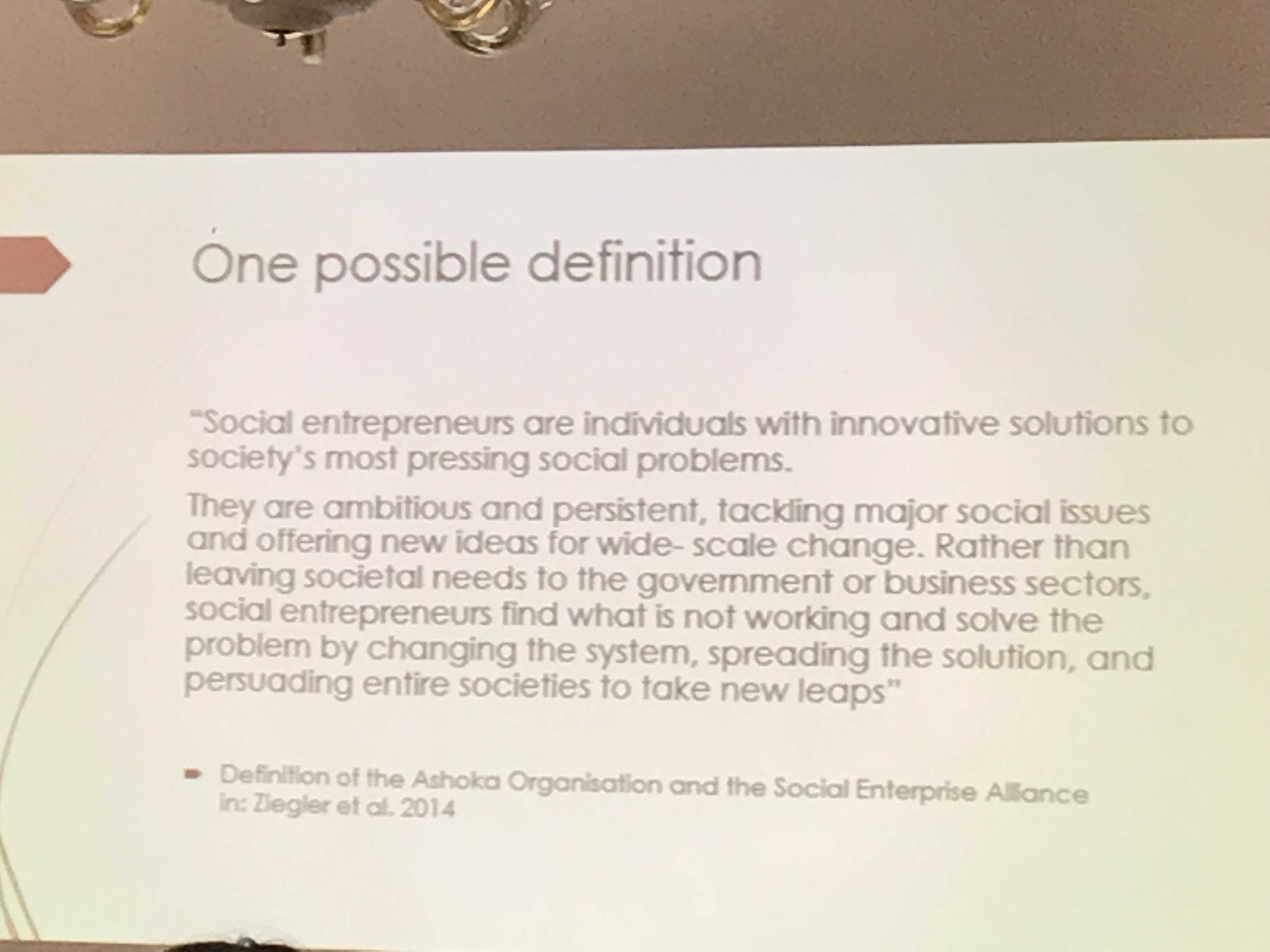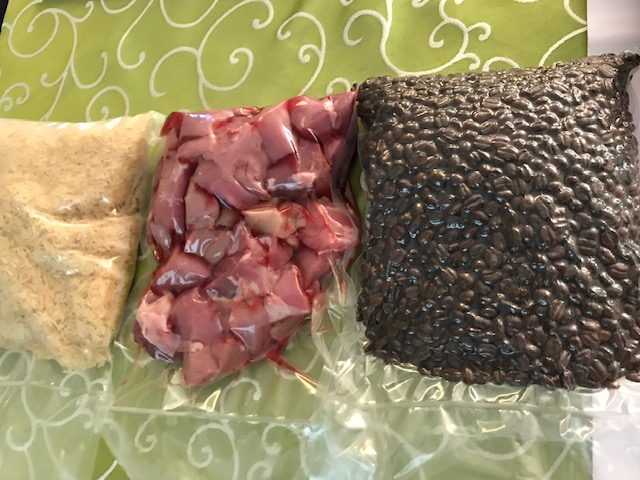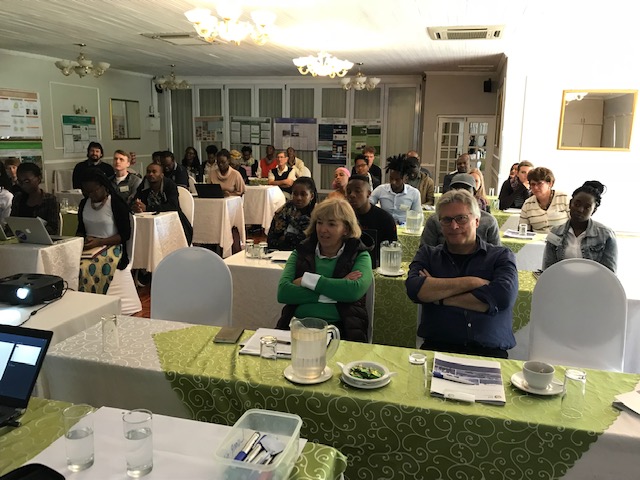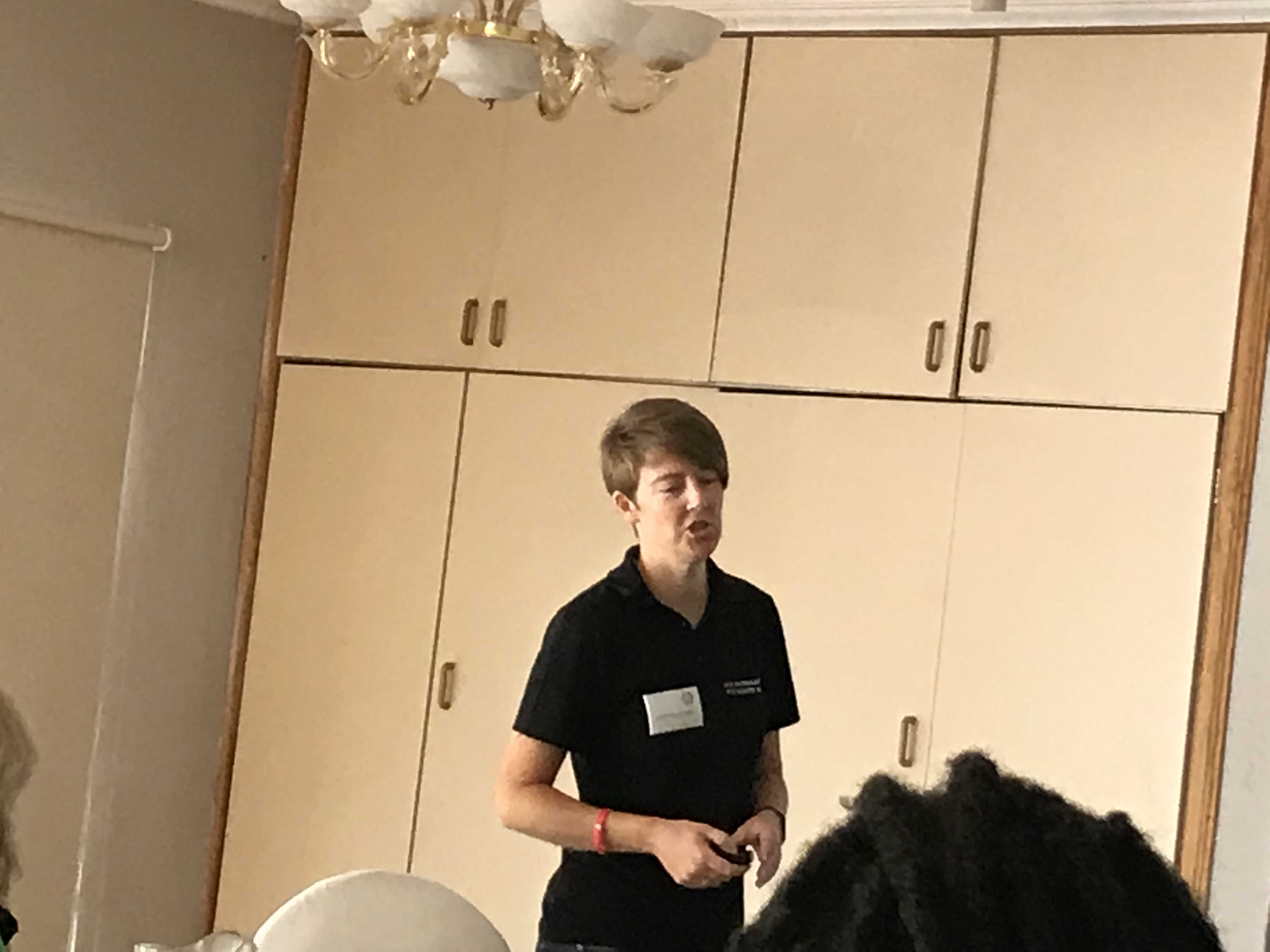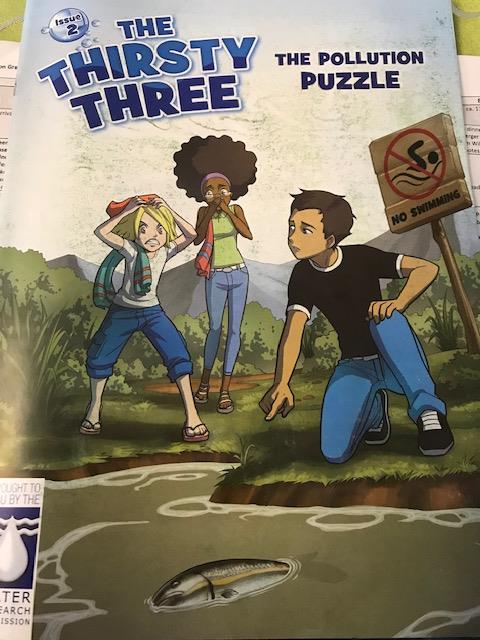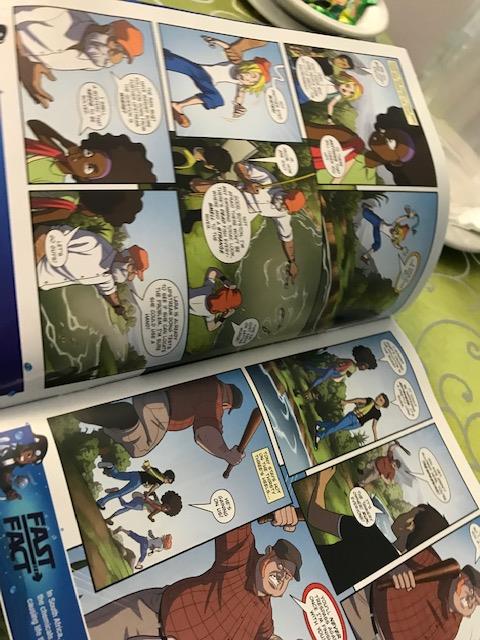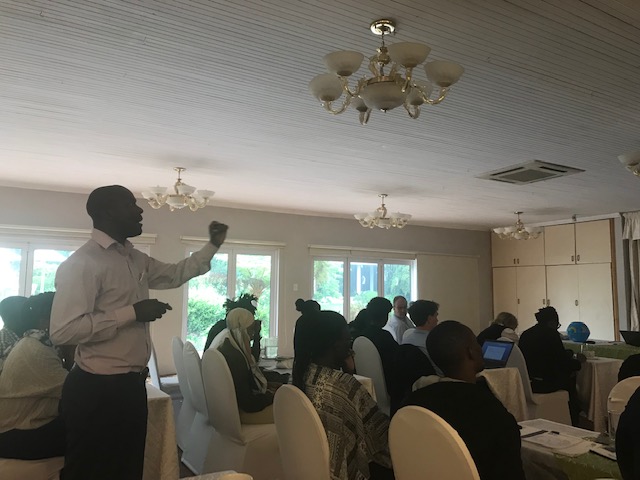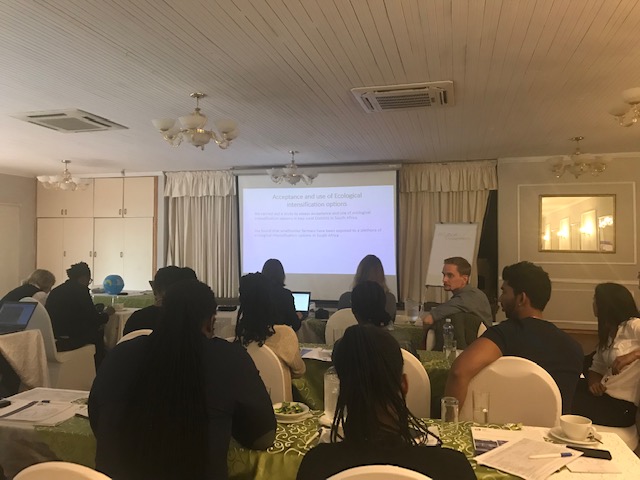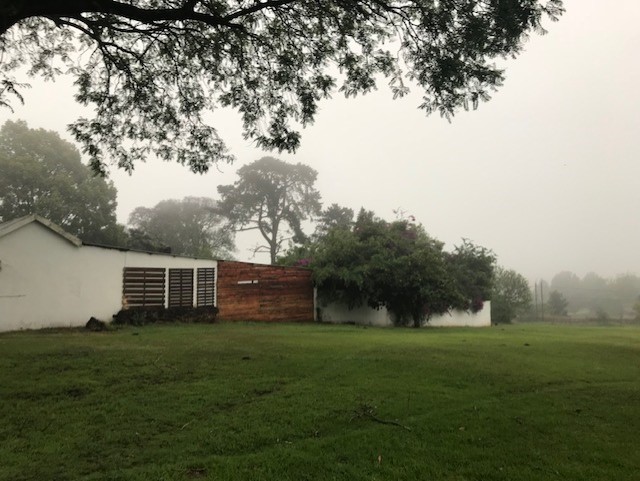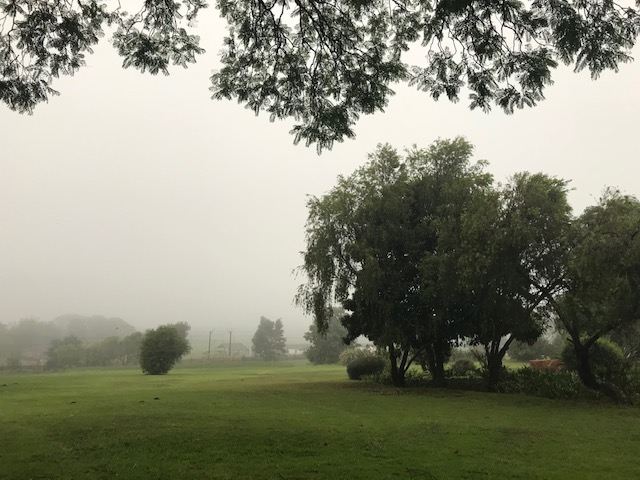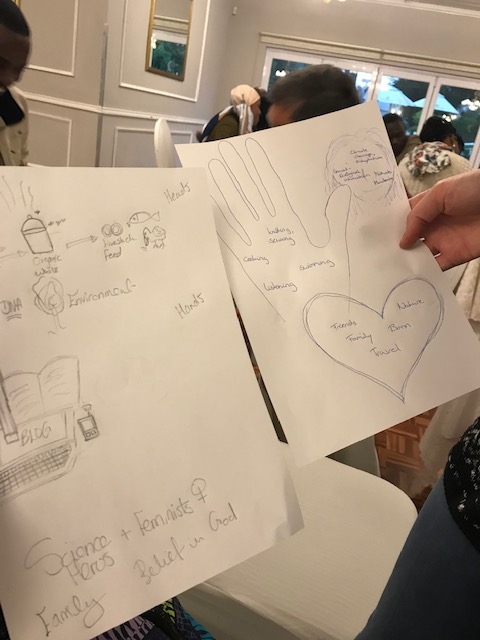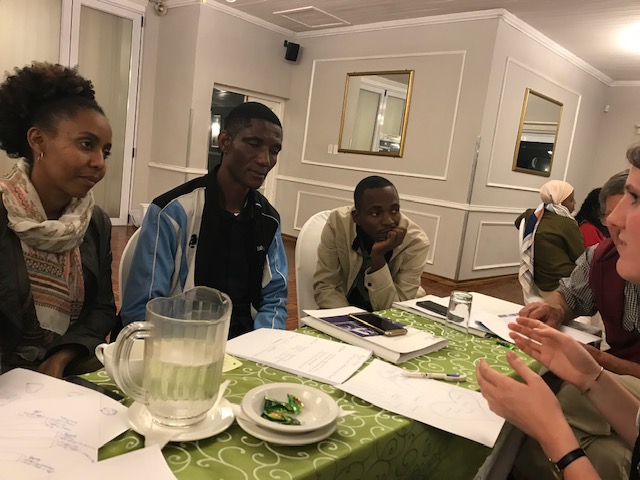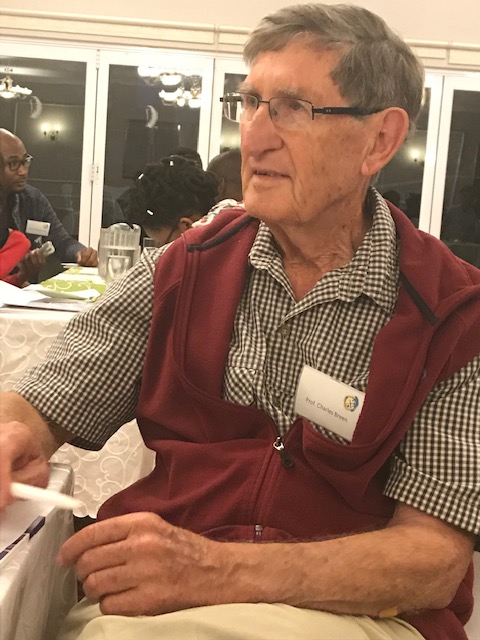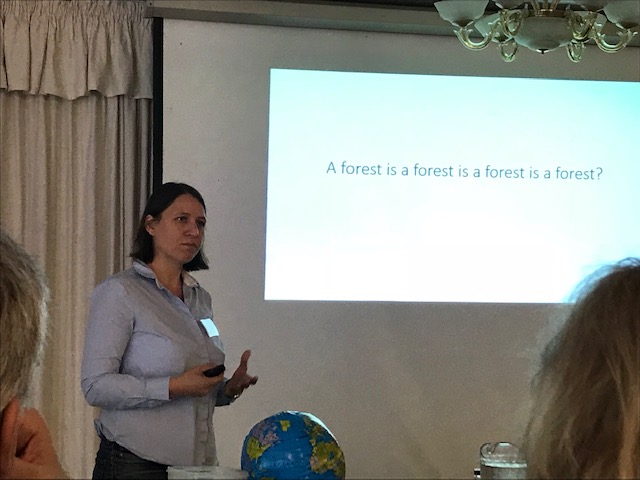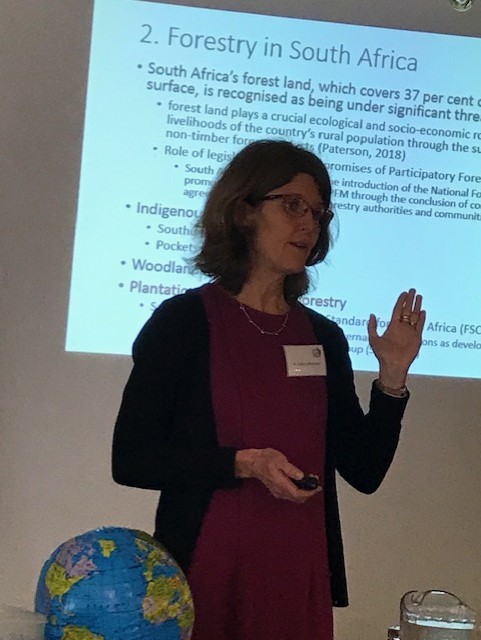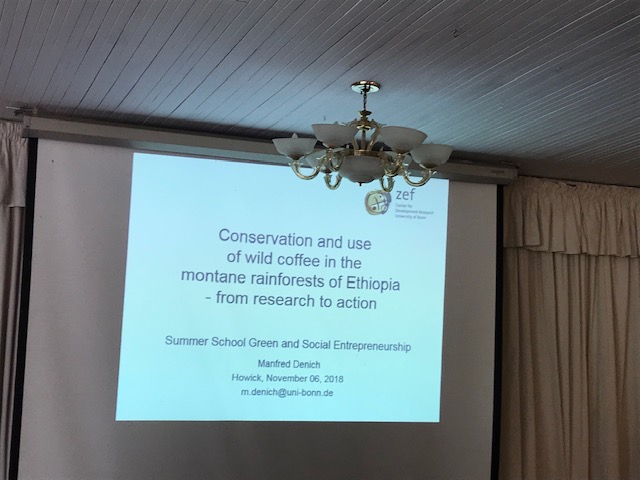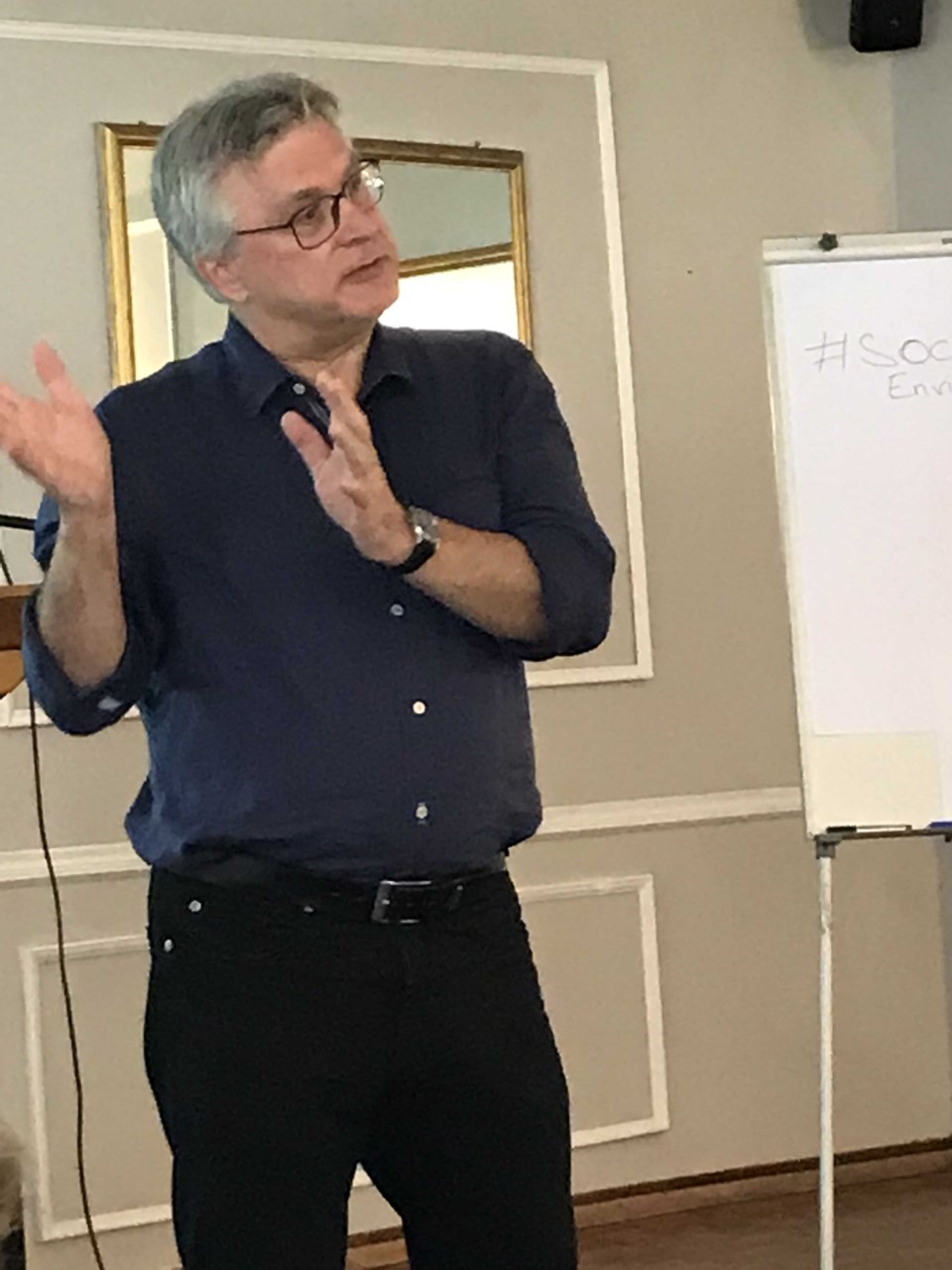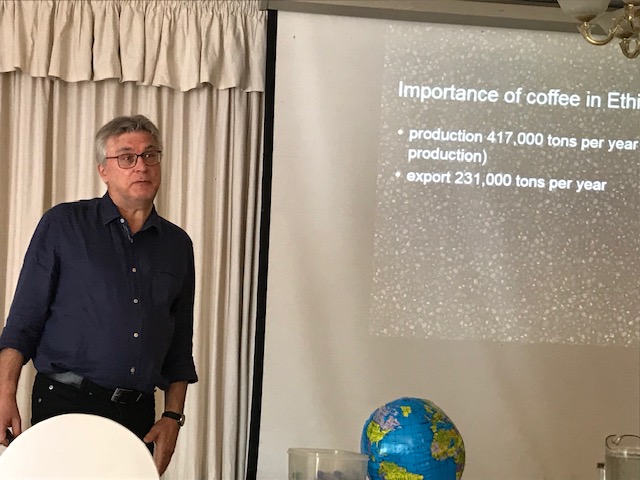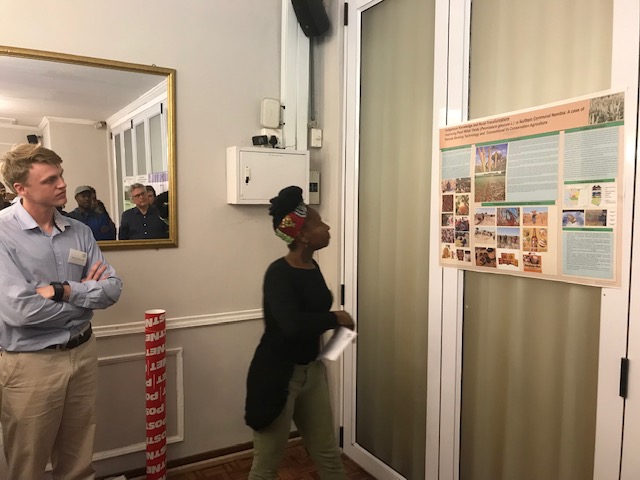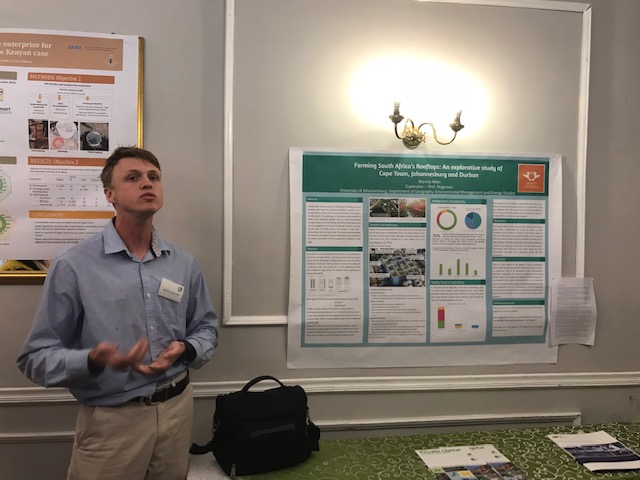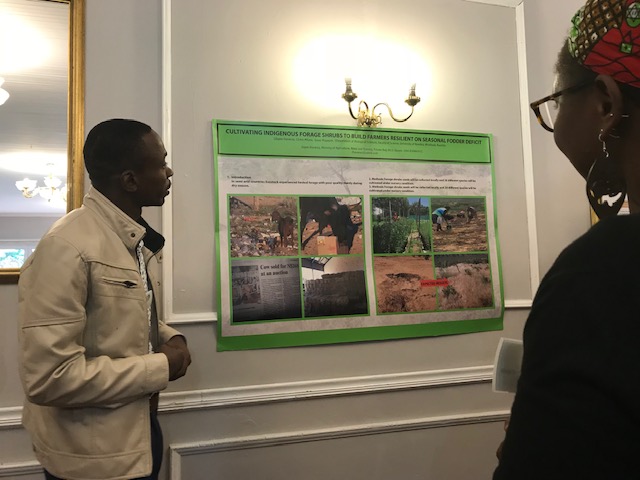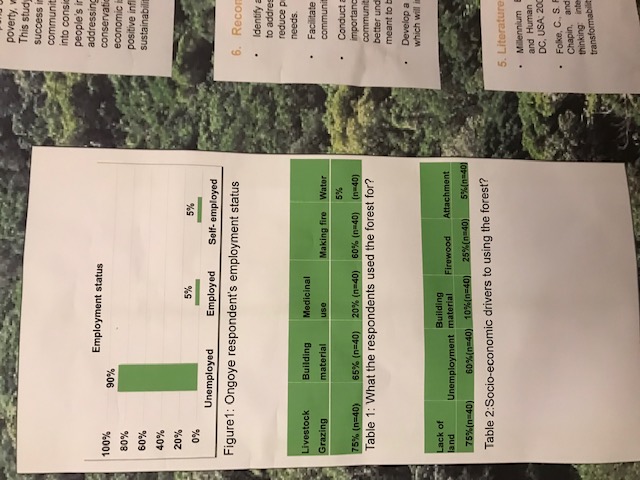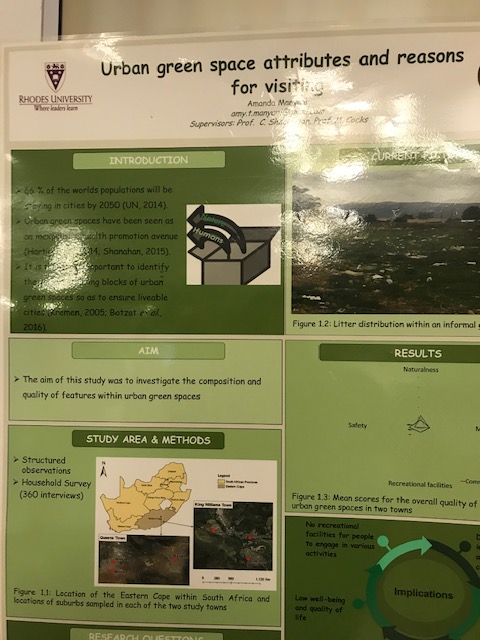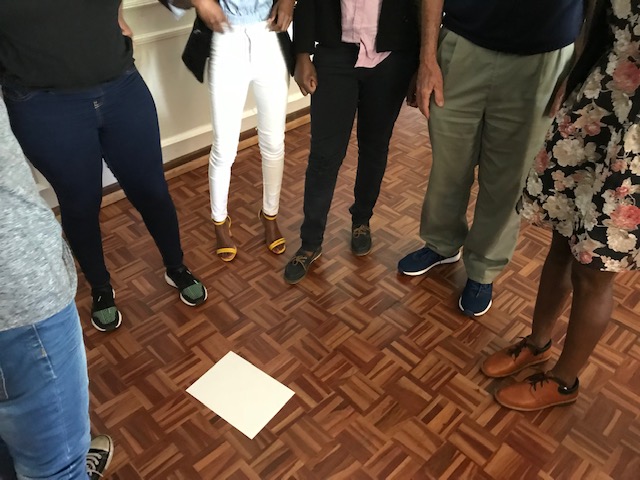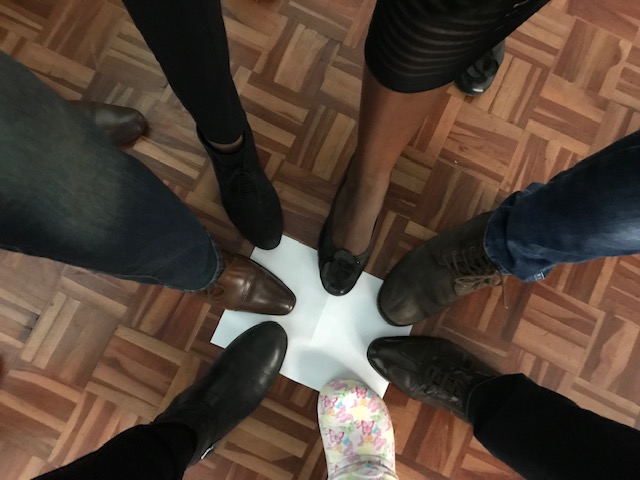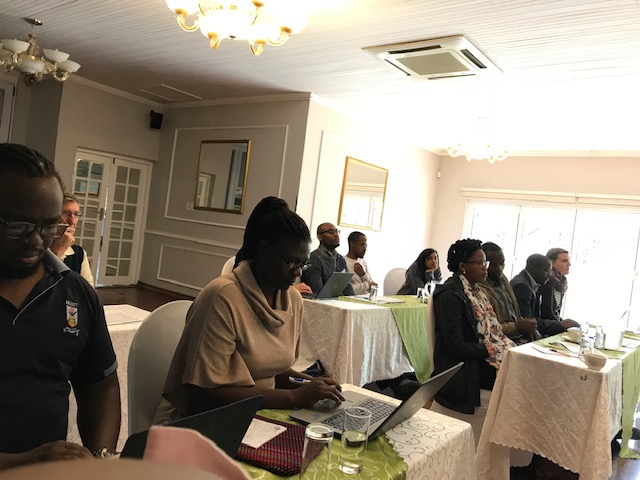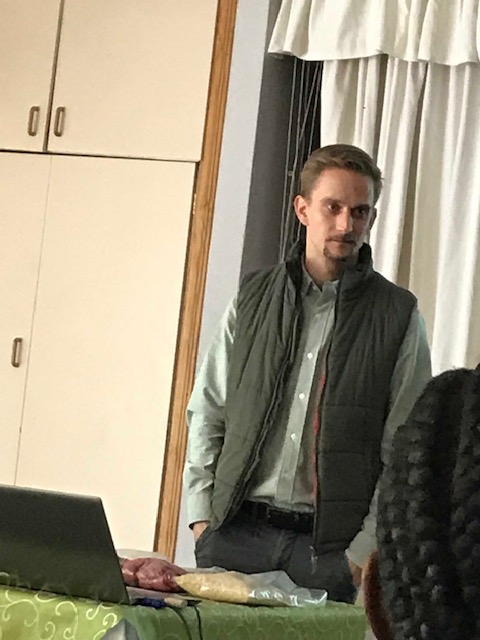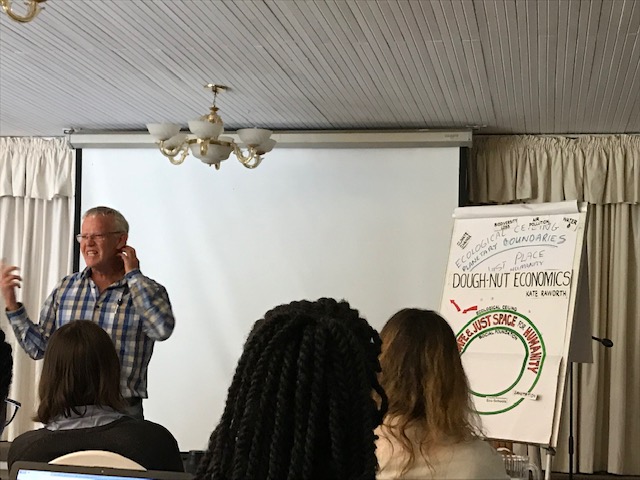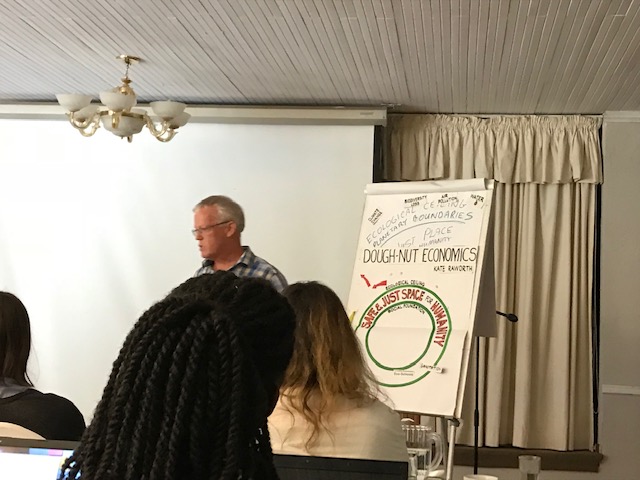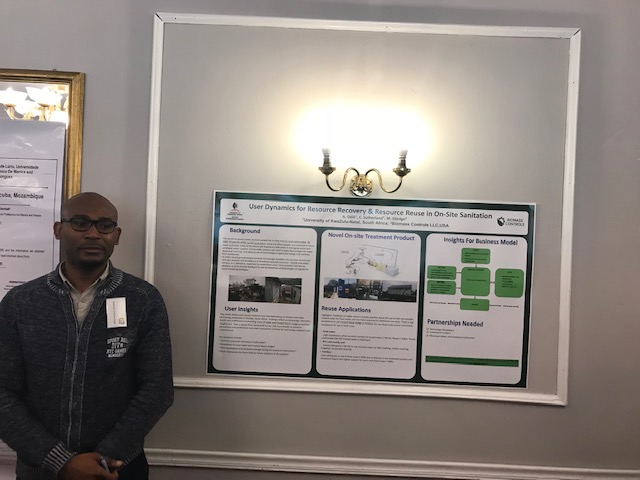 We started our first excursion by visiting two local waste-preneurs who shared with us their experience and how this initiative helped them generate an income and filled their time by providing them with a pathway into the green economy. They collect deserted wastes (white paper, mixed paper, cardboard, newspaper, plastic, glass, cans, and tetrapak) with their communities, sort them at a central depot and then sell the various streams on for recycling. We then proceeded to the  WILDTRUST Midmar Recycling Depo and got an in-depth view on how WILDTRUST's recycling initiative operates, unpacking the recycling value chain and the unemployment and poverty alleviation impact of this initiative. We ended the excursion by taking part in a recycling/ sorting activity in order to get a sense of the different waste streams and their value. I was amused and astonished by the post-consumer end-use application innovation that WILDTRUST adopted and implanted by blending various combinations of multi-material, multi-layer and other unrecyclable plastic into a recyclate that proved to be beneficiated into end-use applications like Green Desks, building materials and diesel.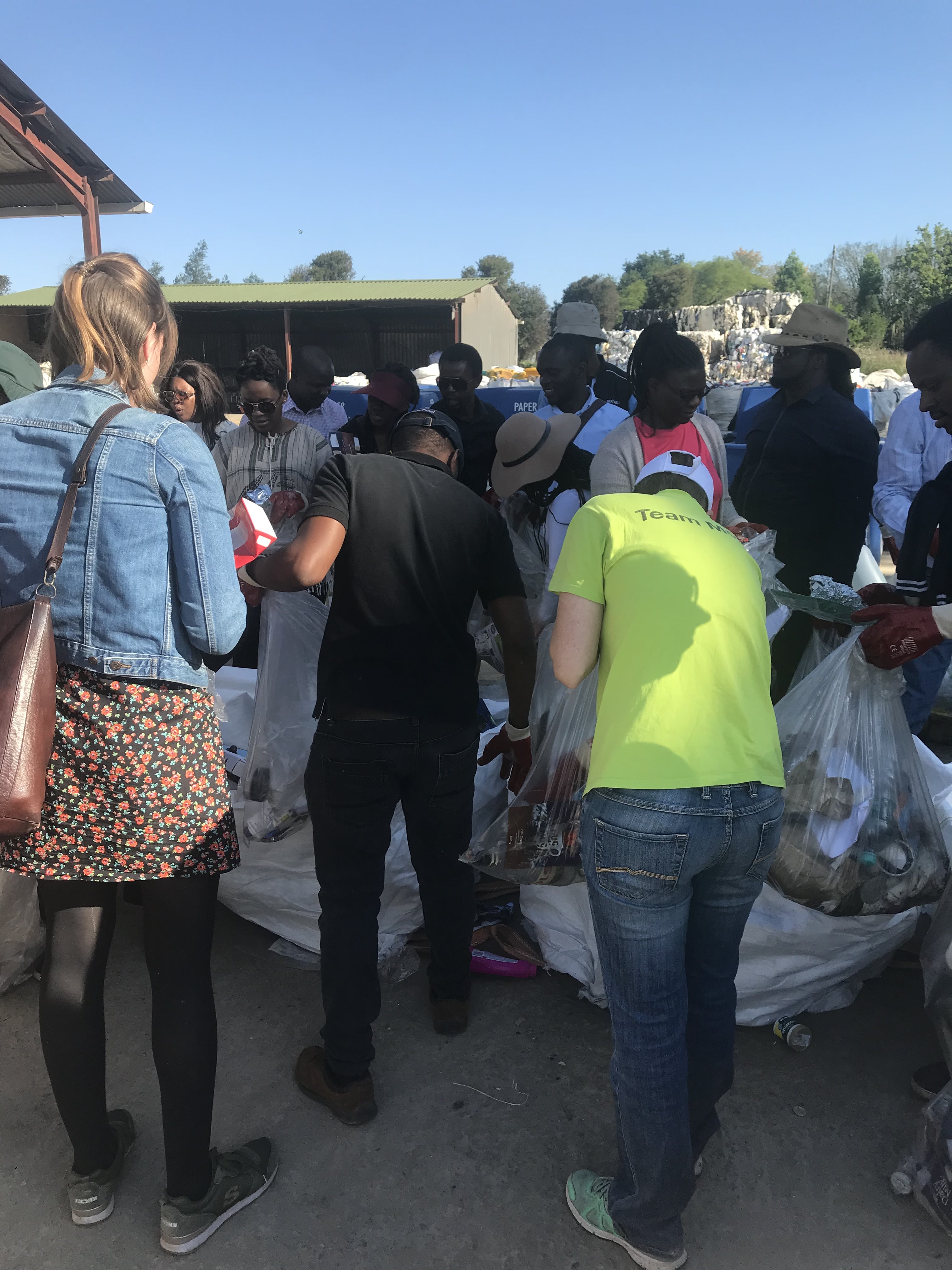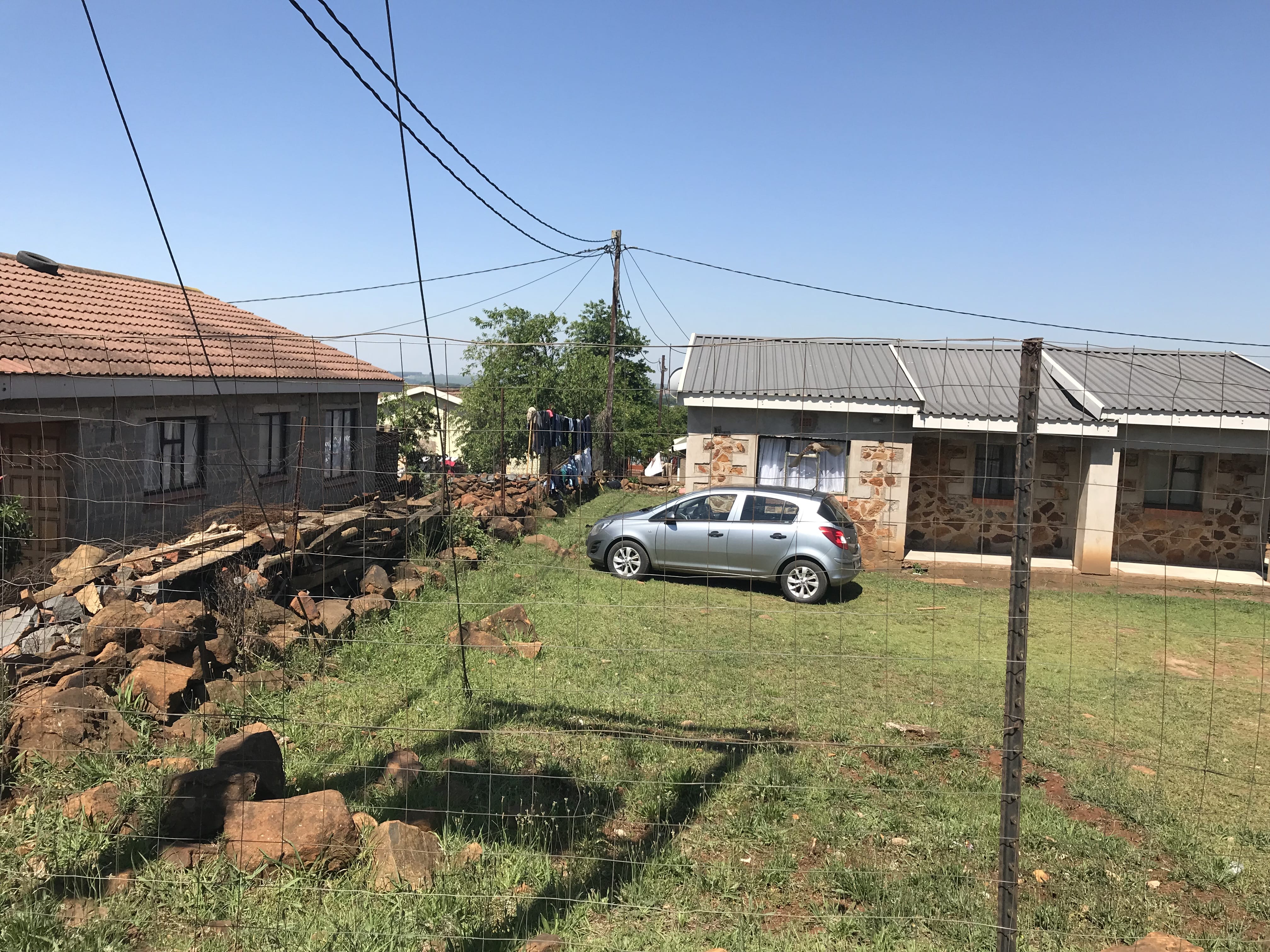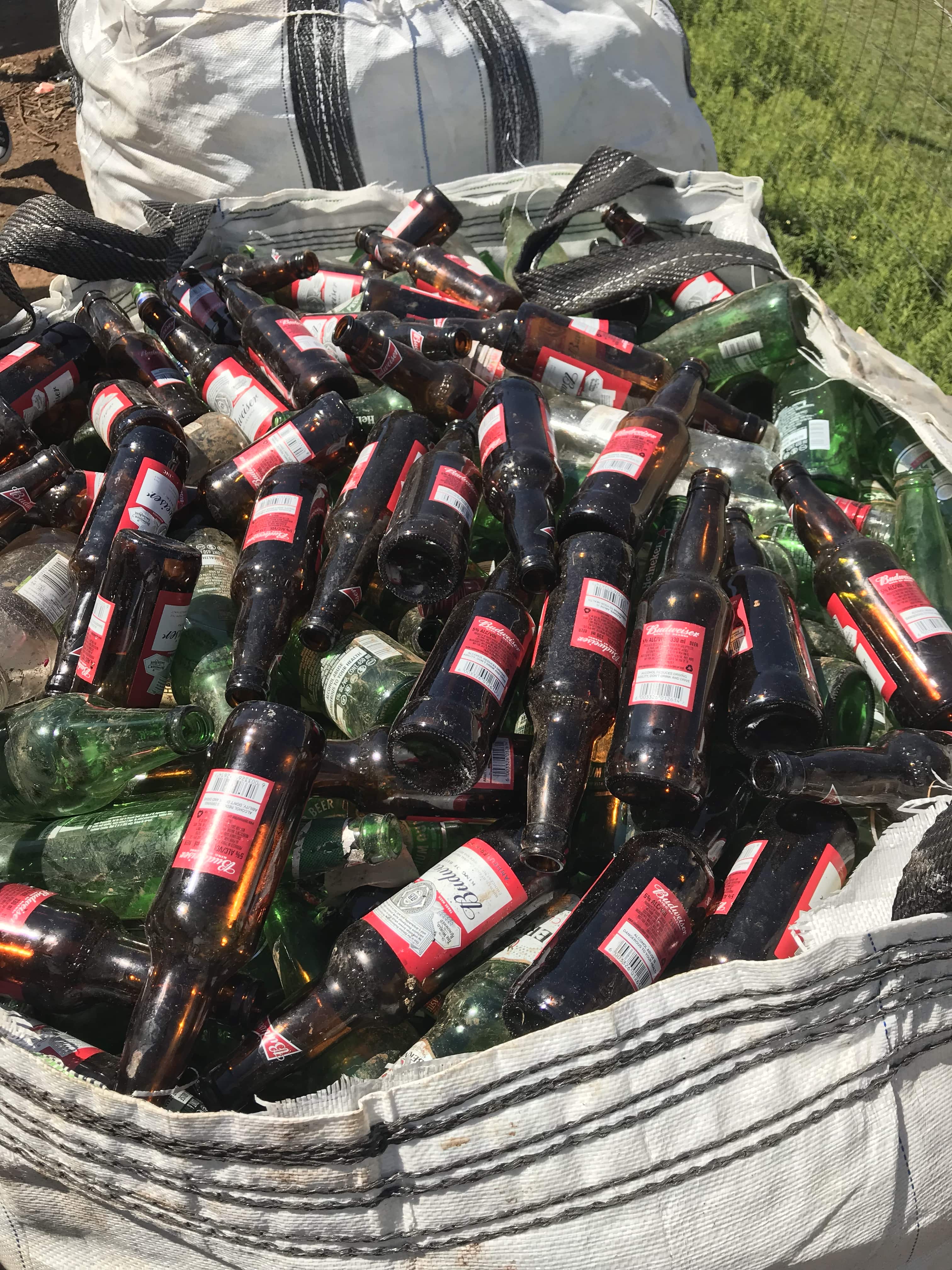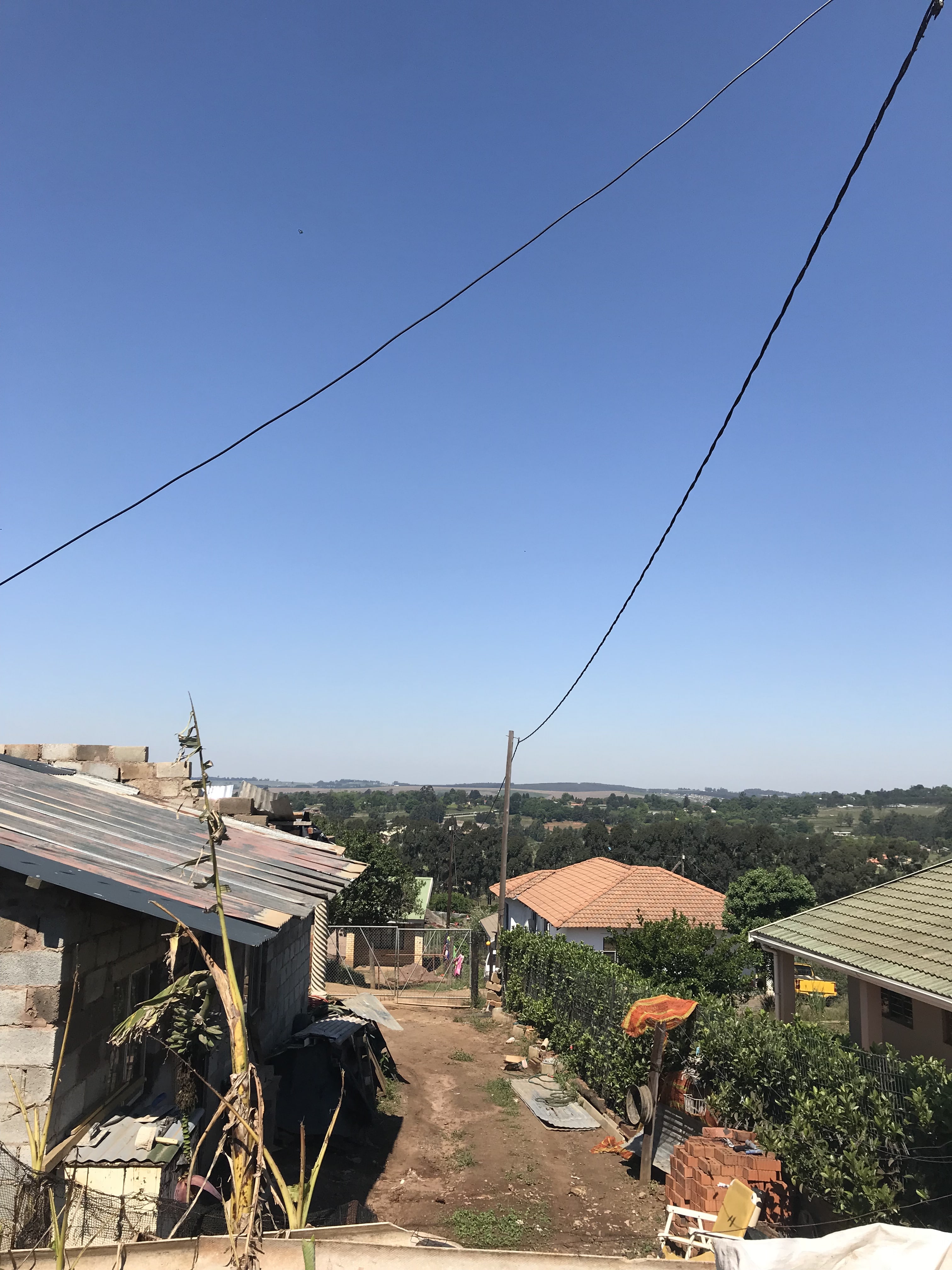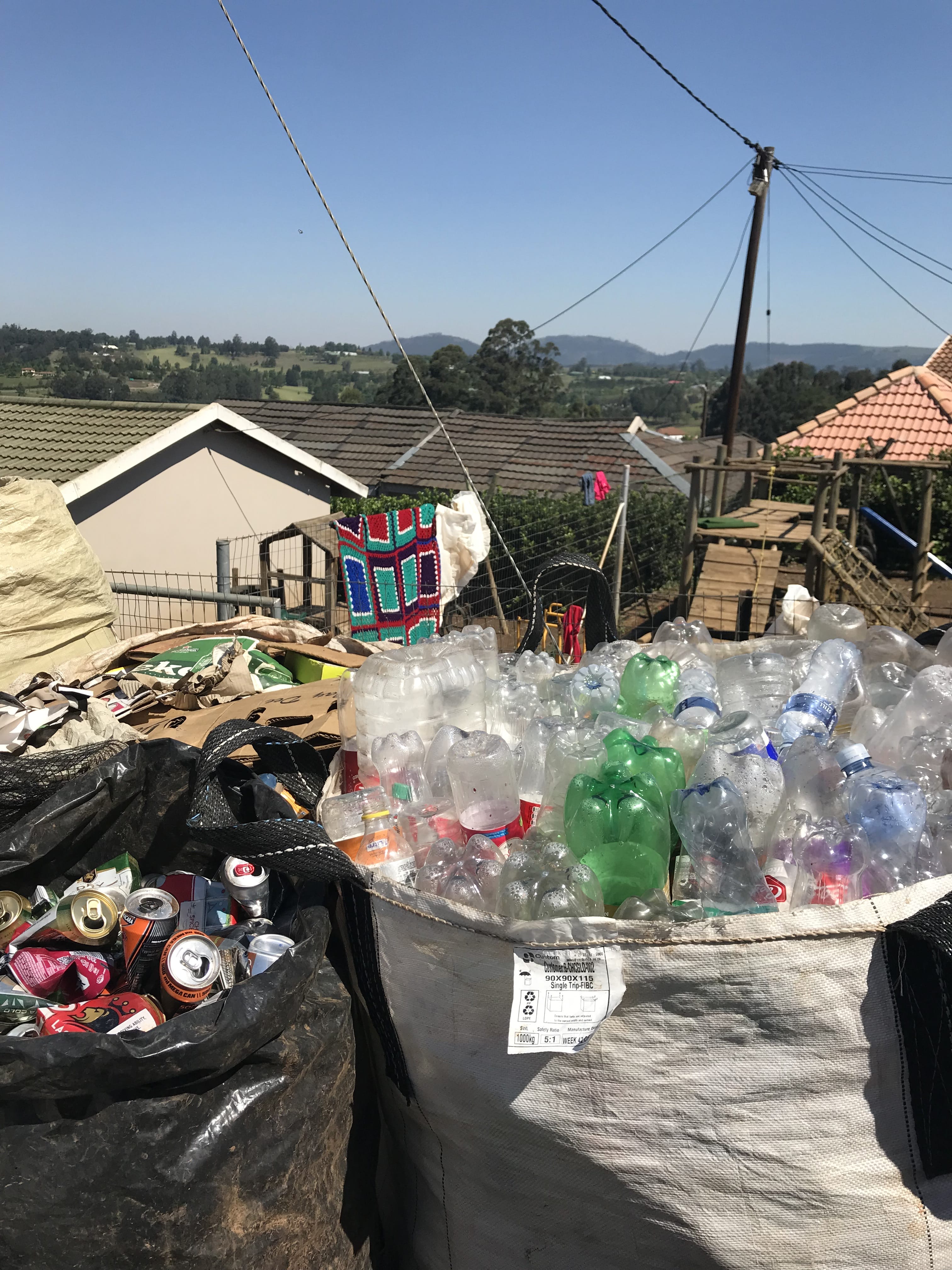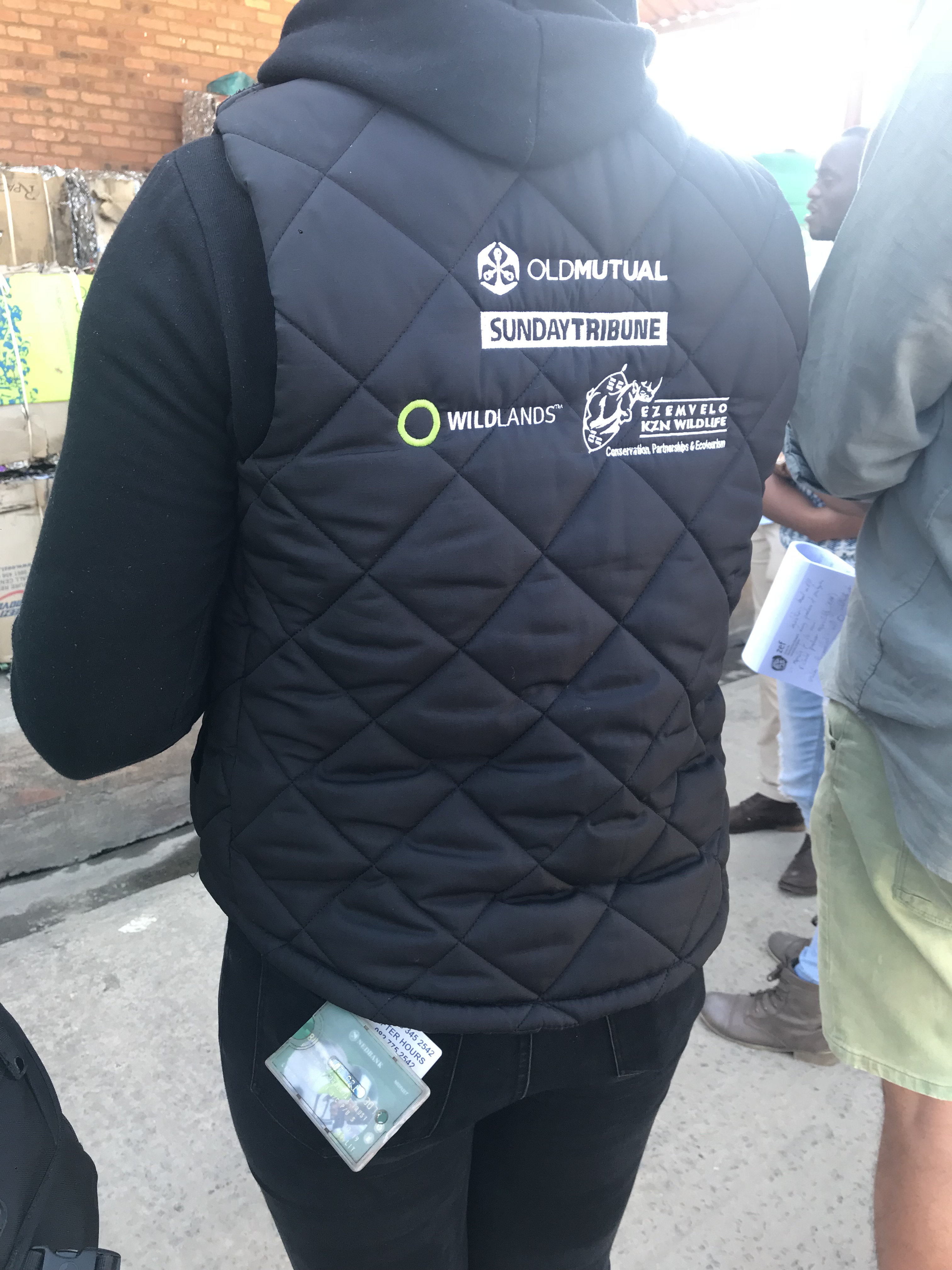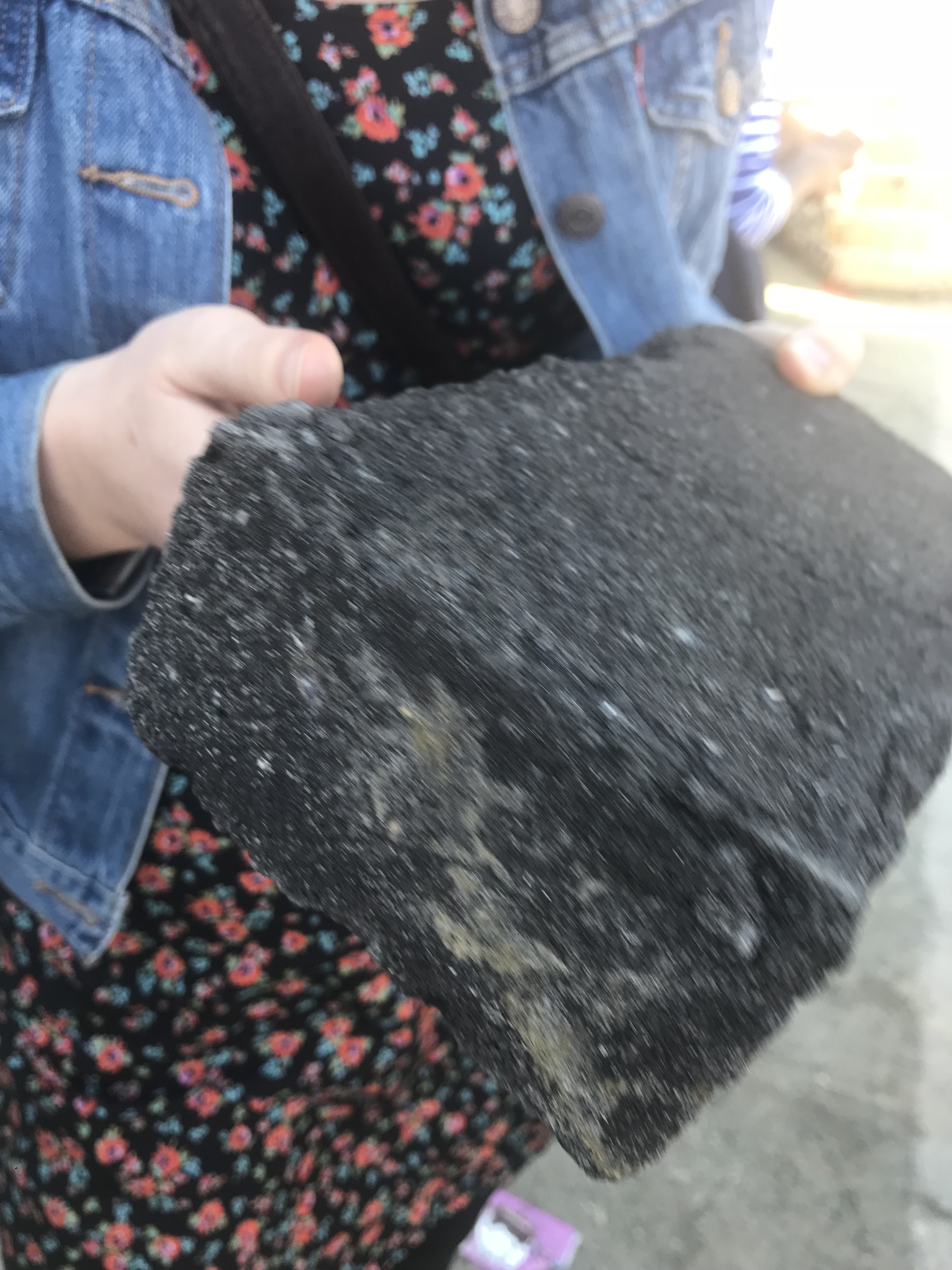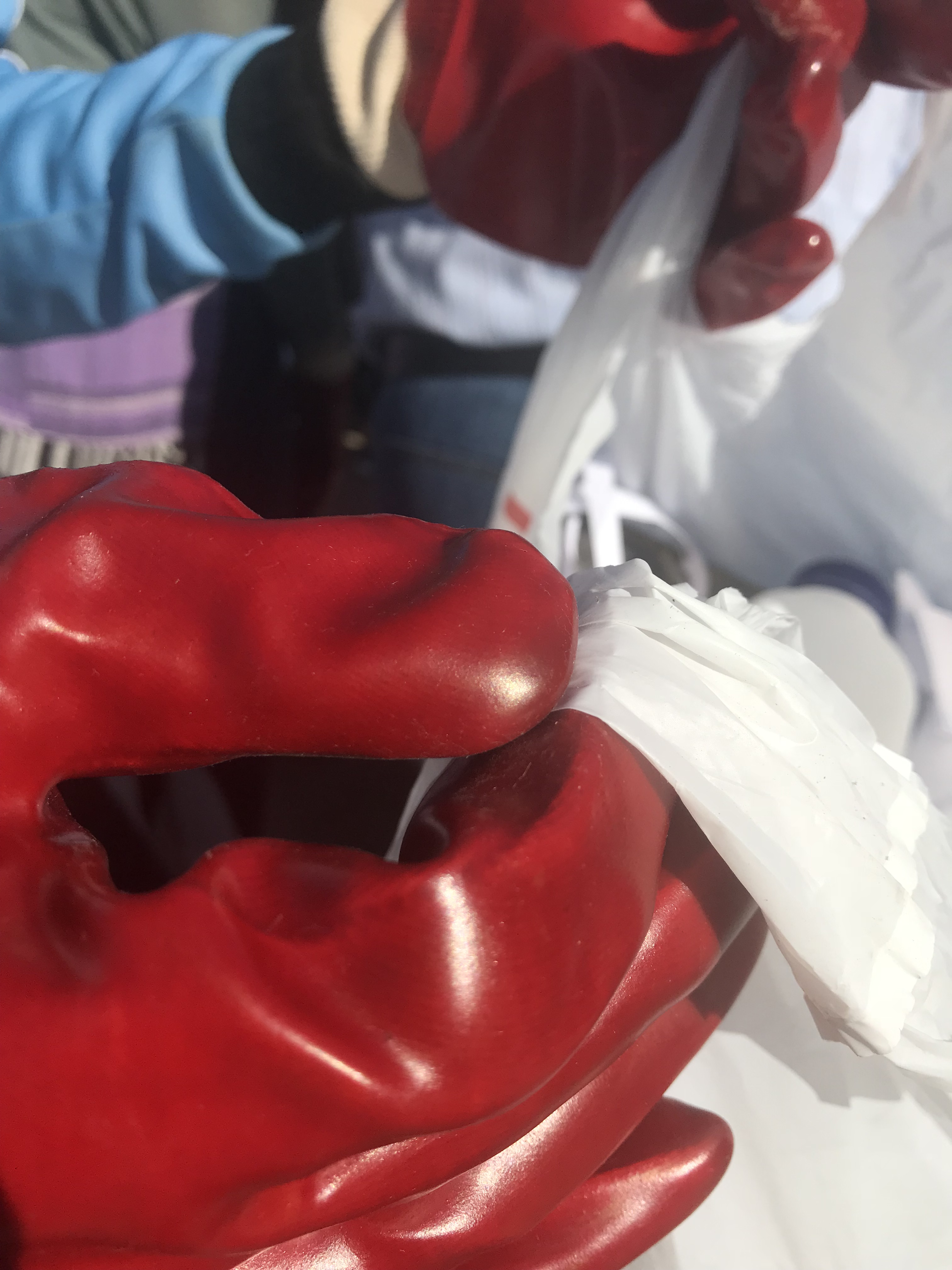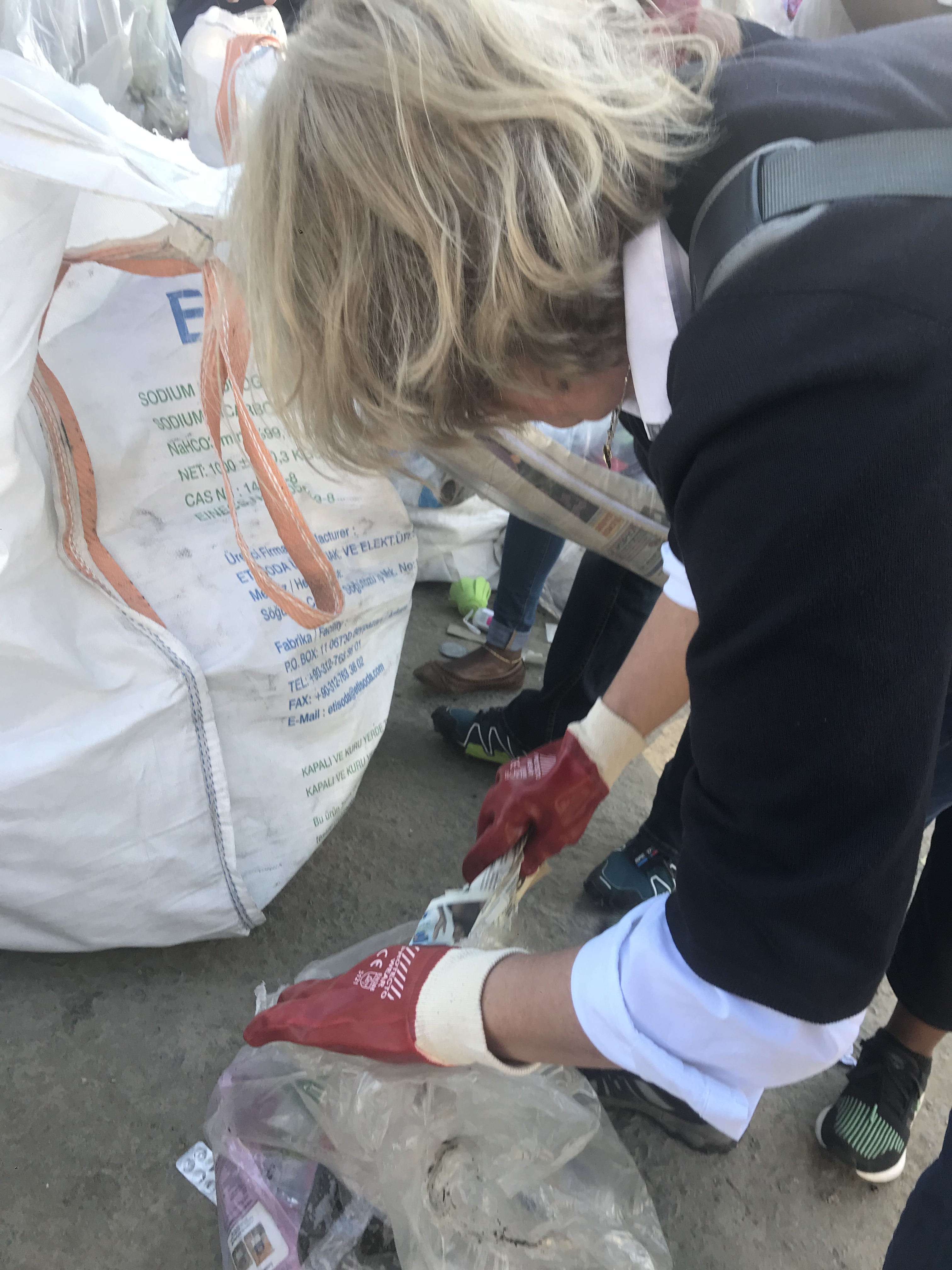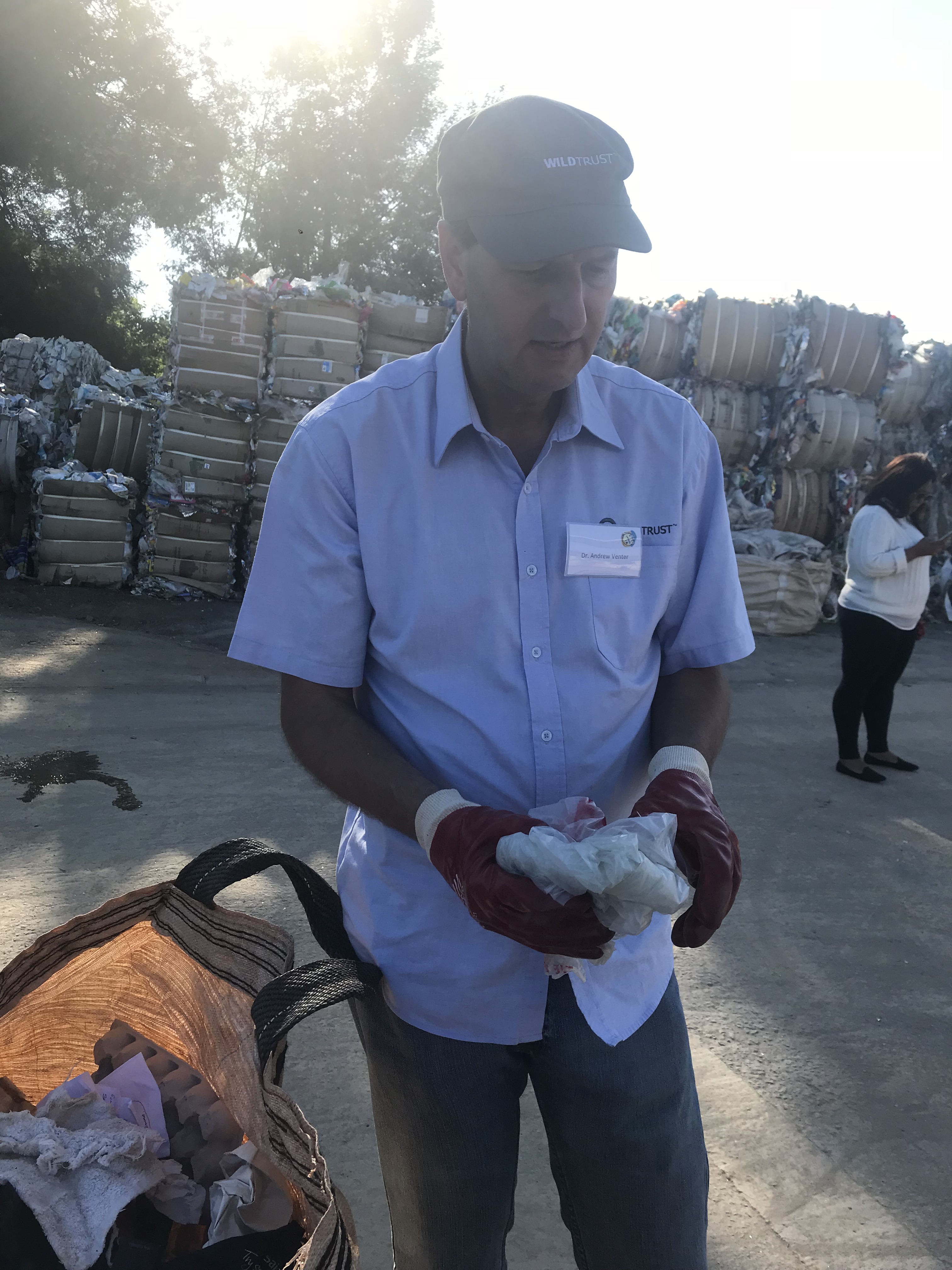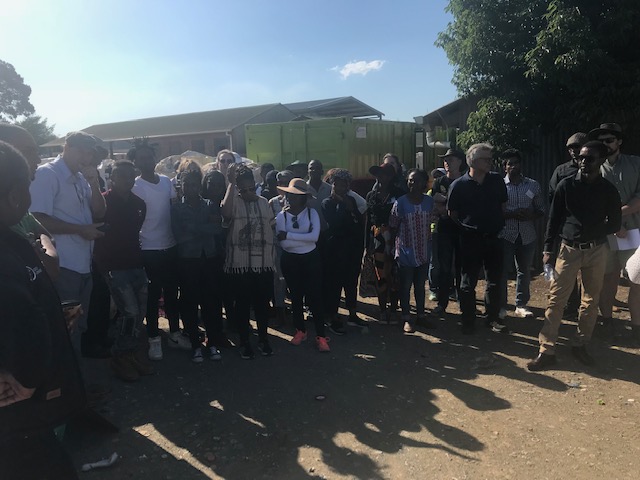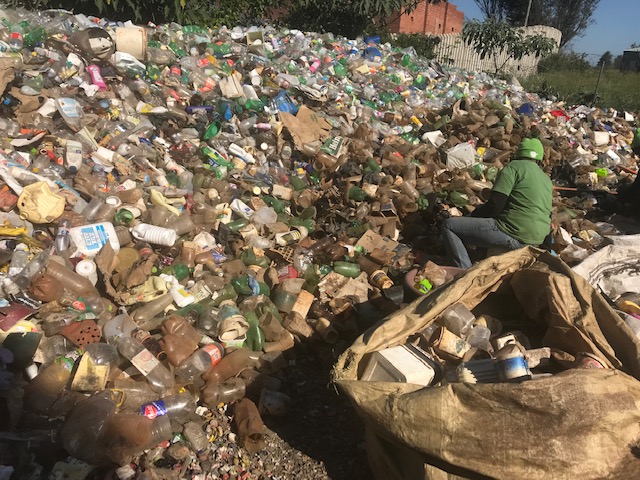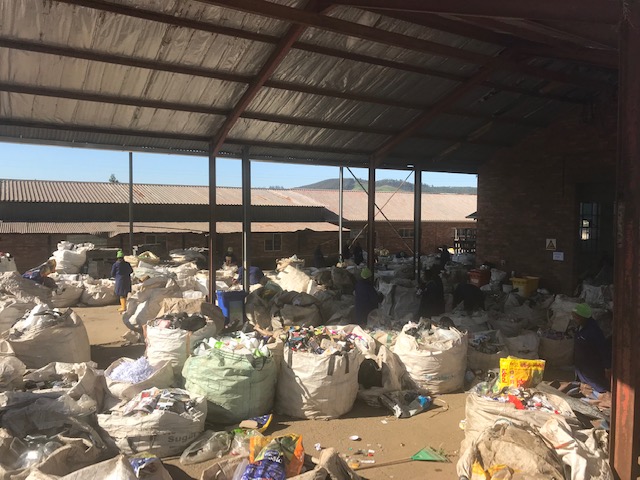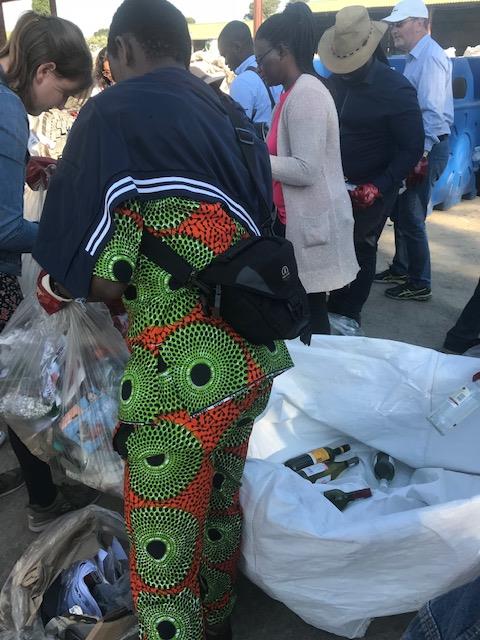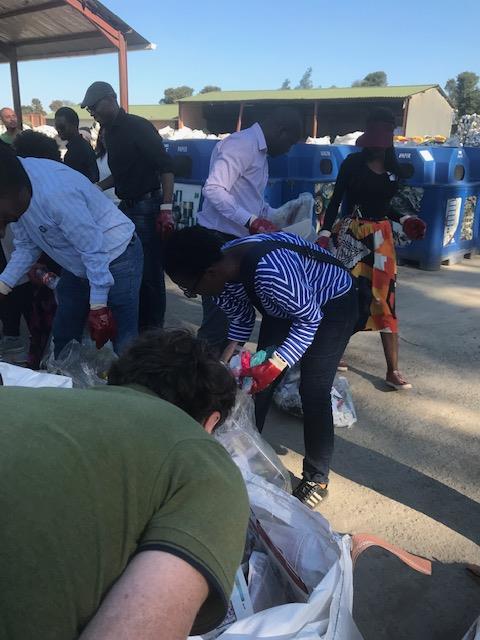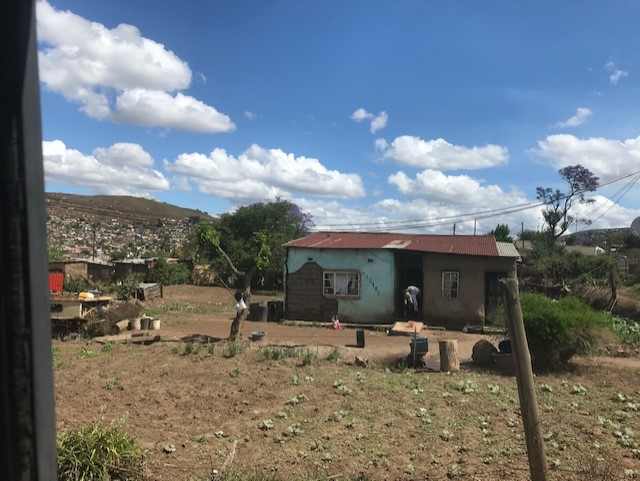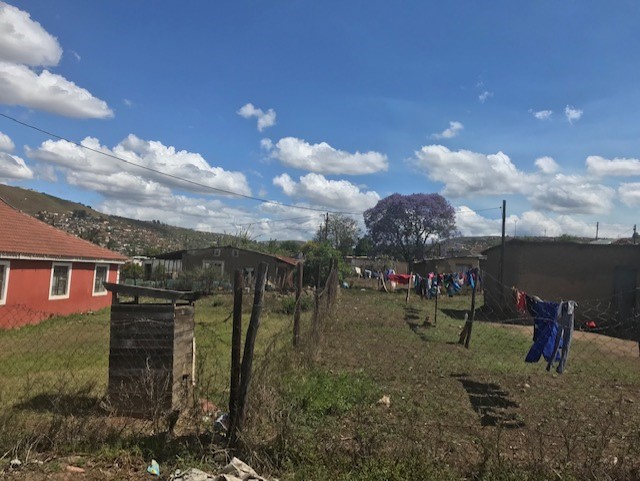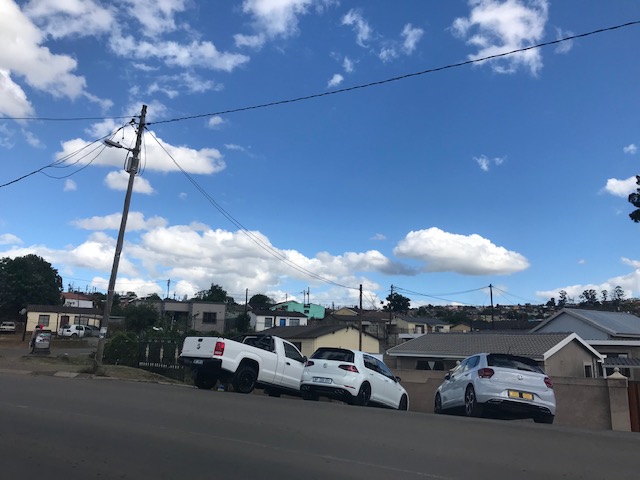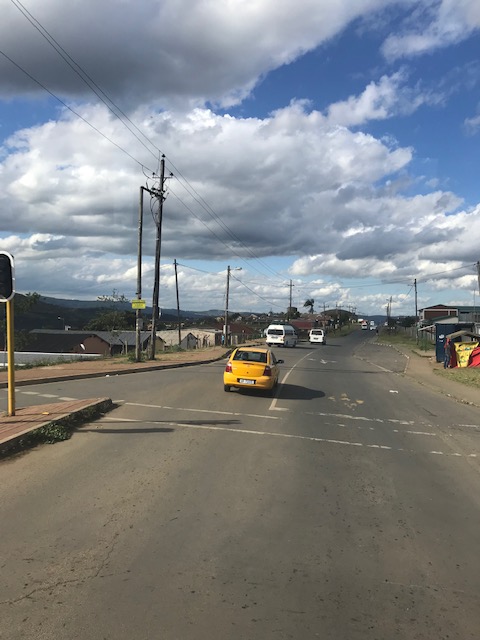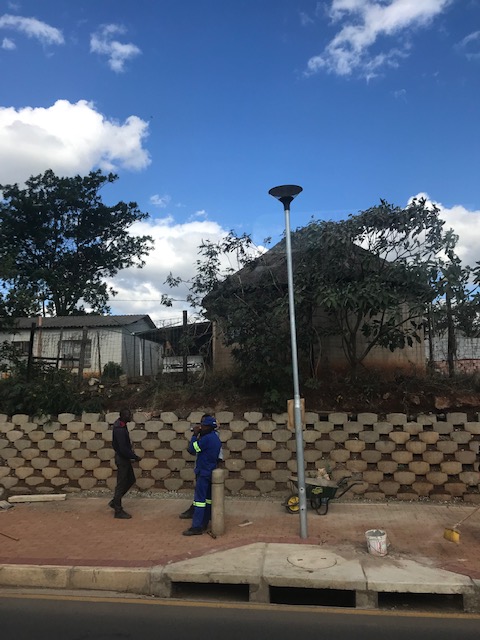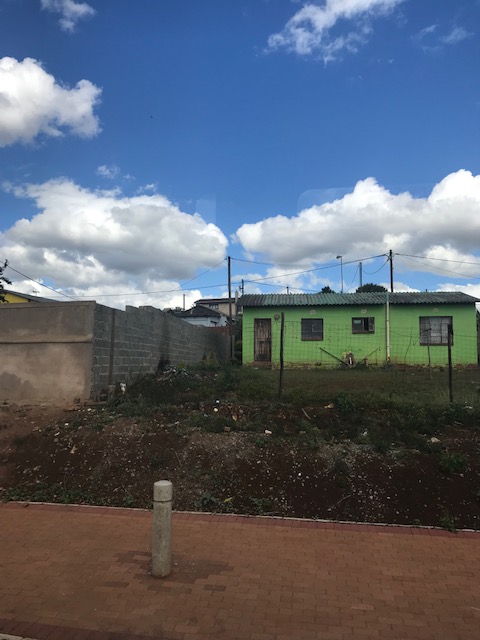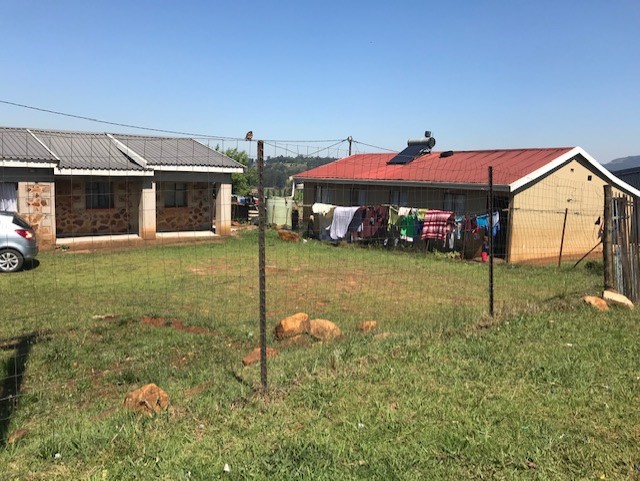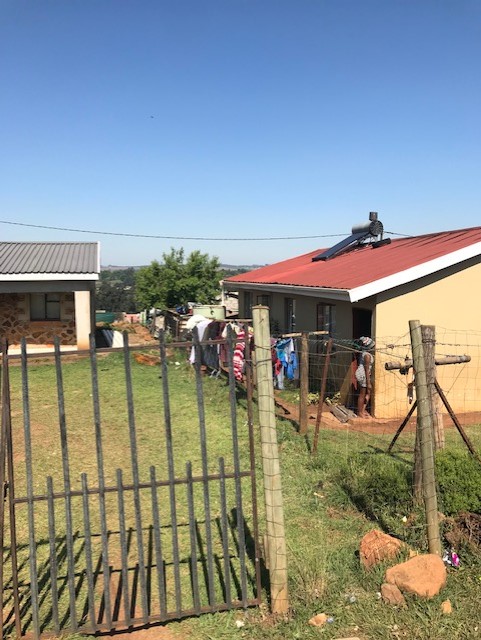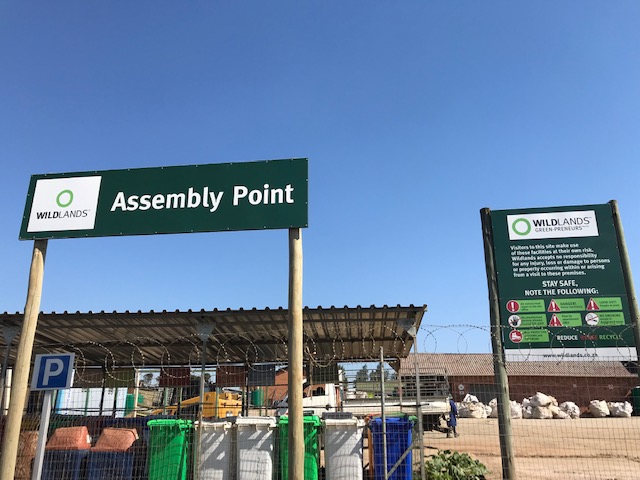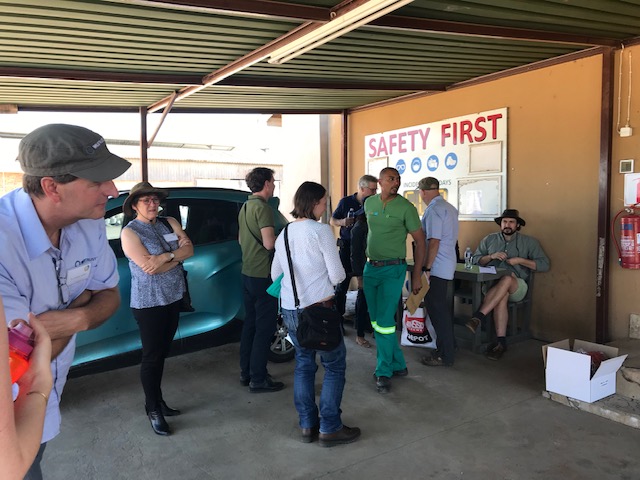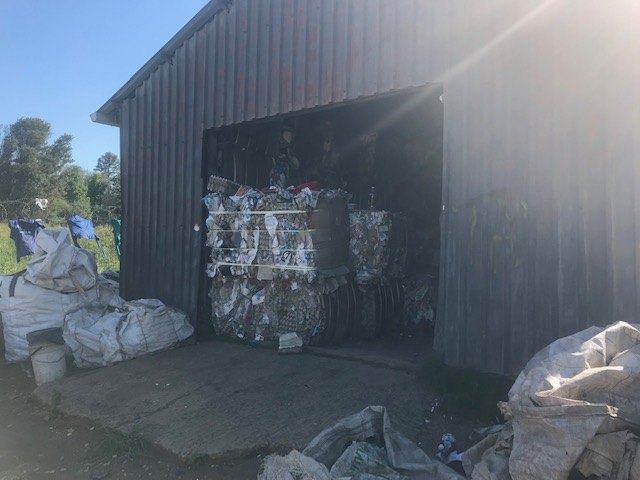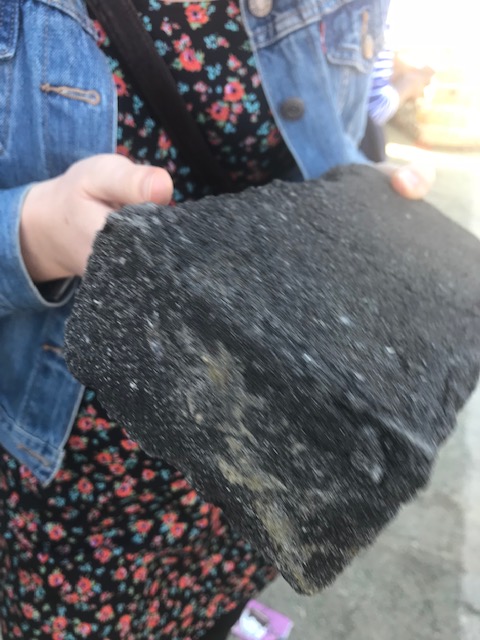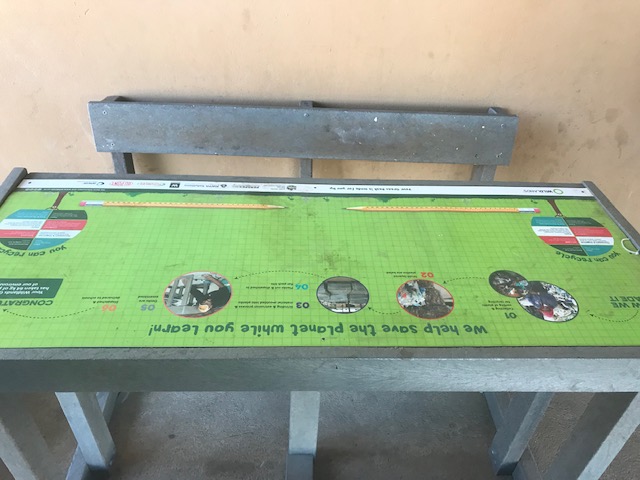 Our second excursion was a visit to the Wilgerfontein River in the greater Edendale Township. The aim of the excursion was to provide us with an overview on how a river restoration project functions within a South African township context. The restoration site we visited is managed by the community-based organization – Enviro Champs through the Duzi Umgeni Conservation Trust and the Liberty Non-Profit organization's Mlungisi Ntuli. Their aim is to integrate the restoration and river health work with the local community's development aspirations and cultural traditions. We had the opportunity to learn more about the project from Mr Mlungisi Ntuli (DUCT/ Liberty NPO) who talked to us about the work that his team, along with DUCT has conducted over the years as well as the importance of wetlands and river restoration work specifically within the greater Edendale area. We ended this excursion by assisting the Enviro Champ Team with a river clean up.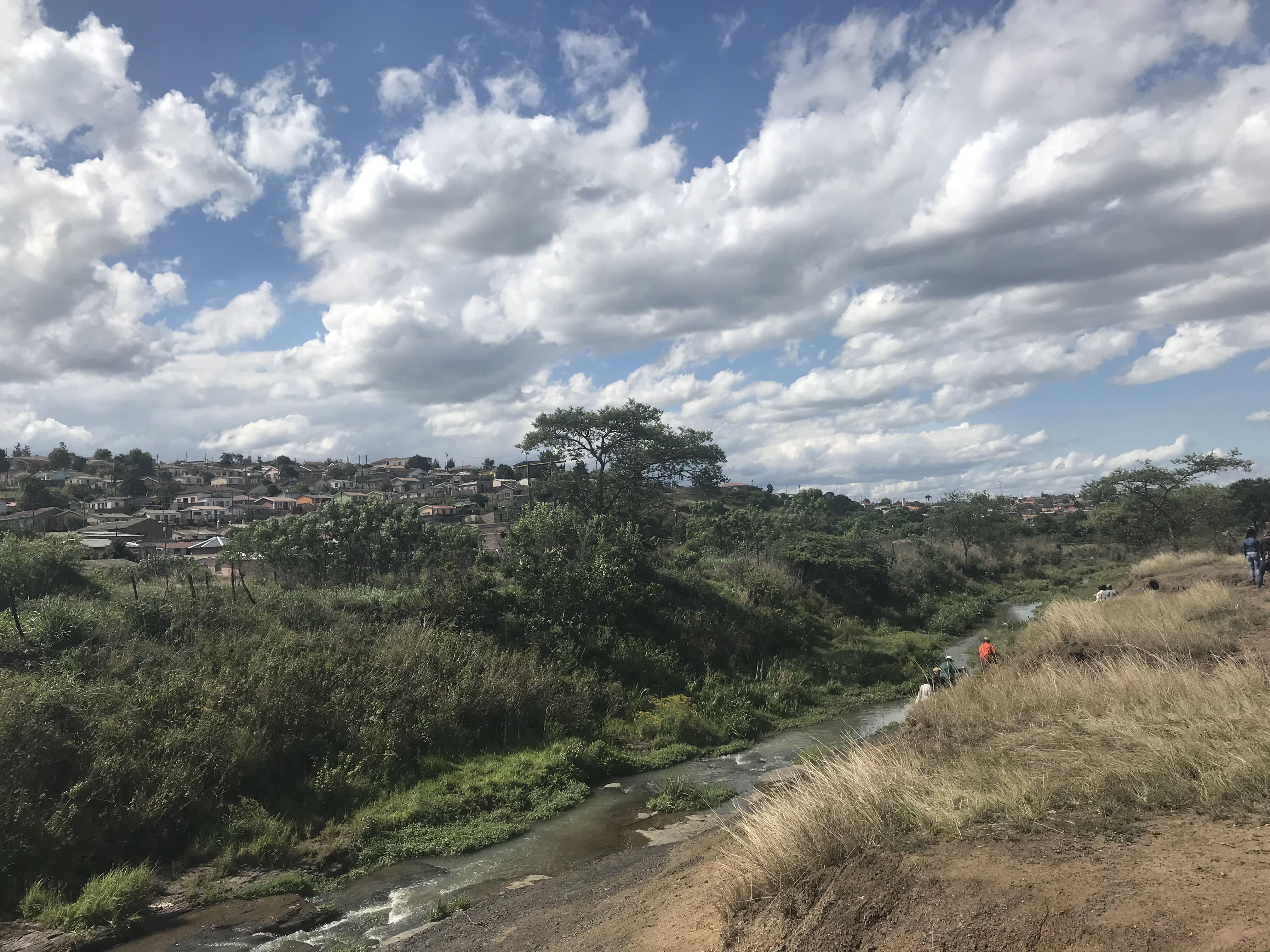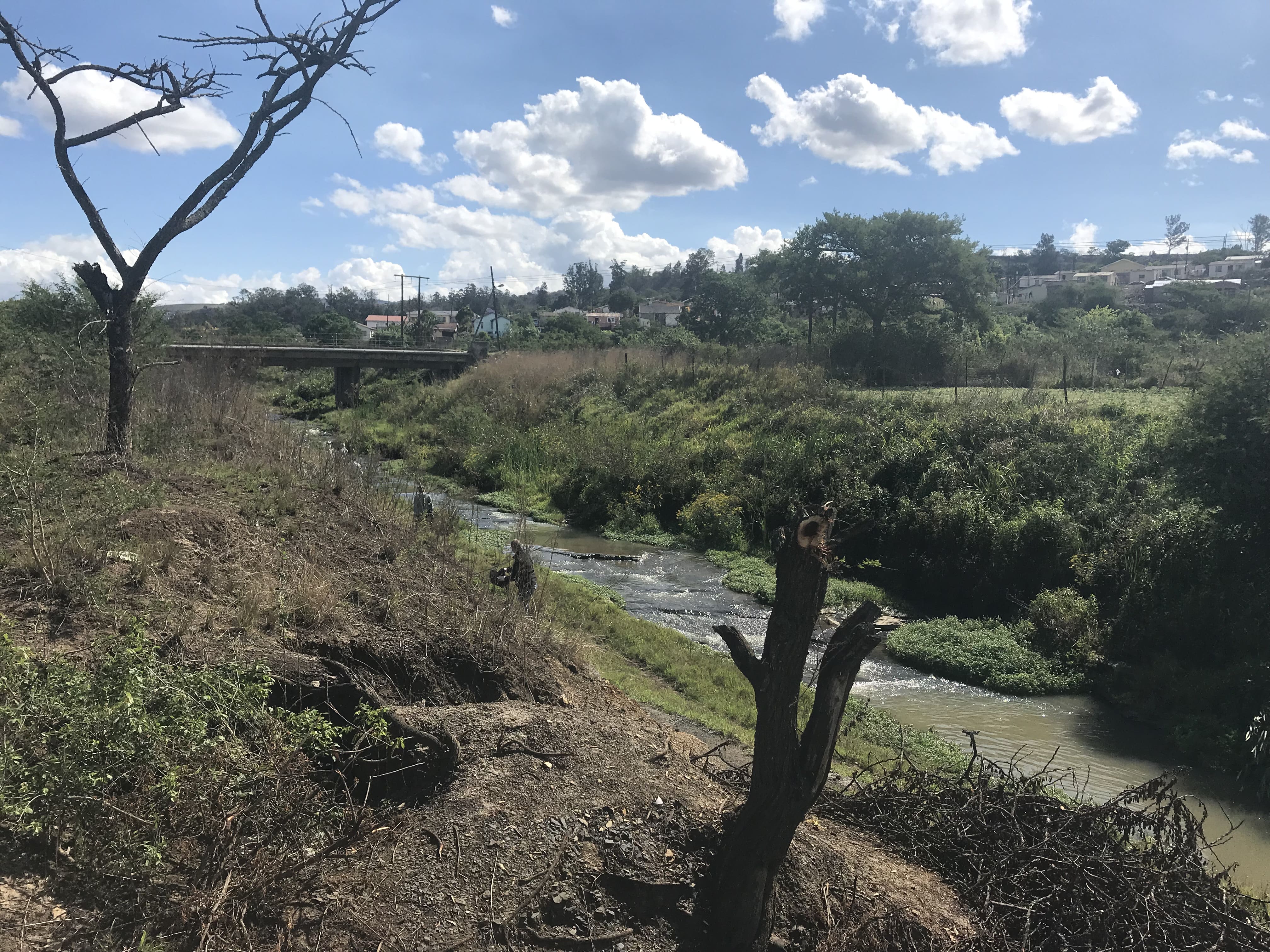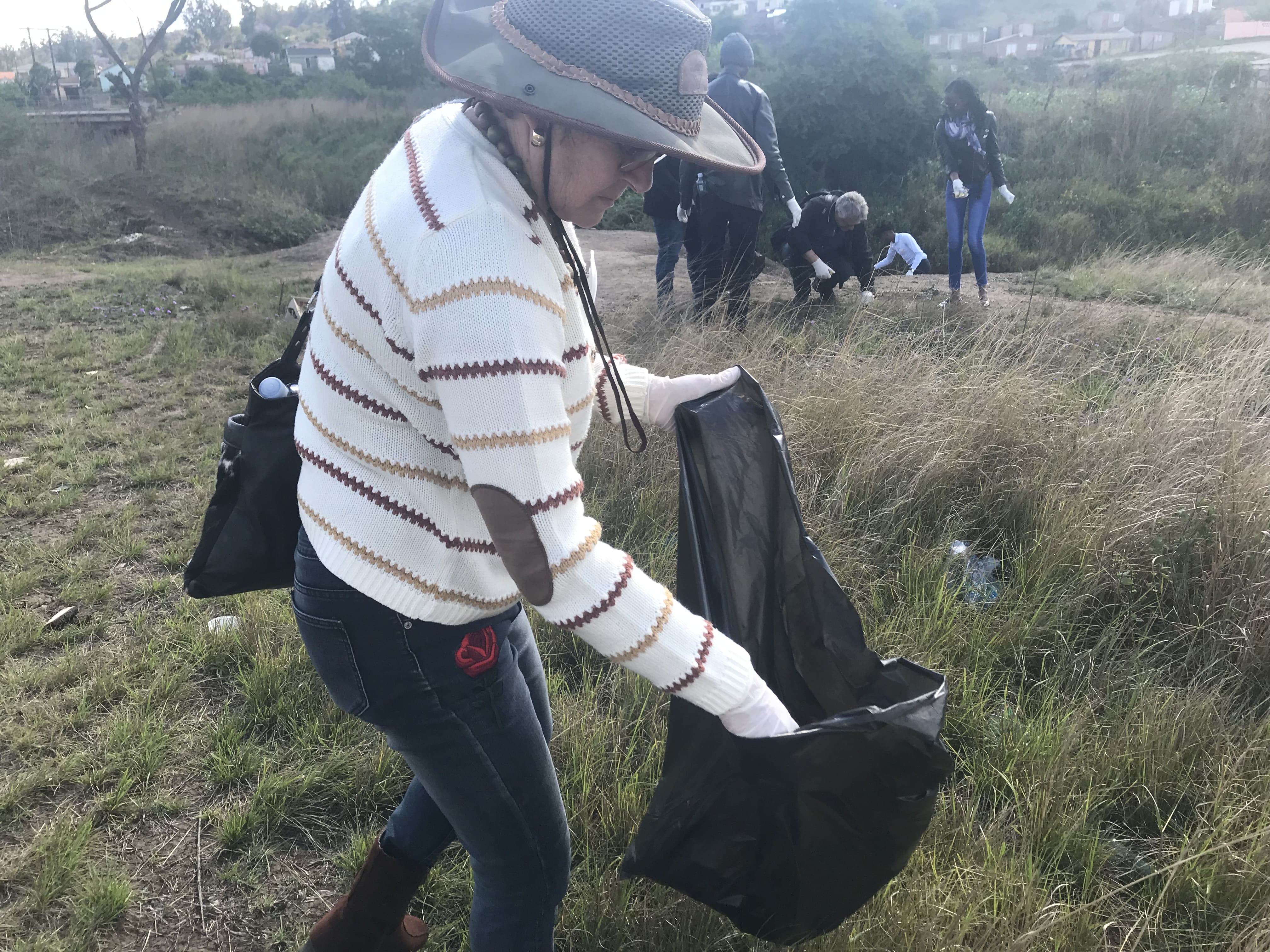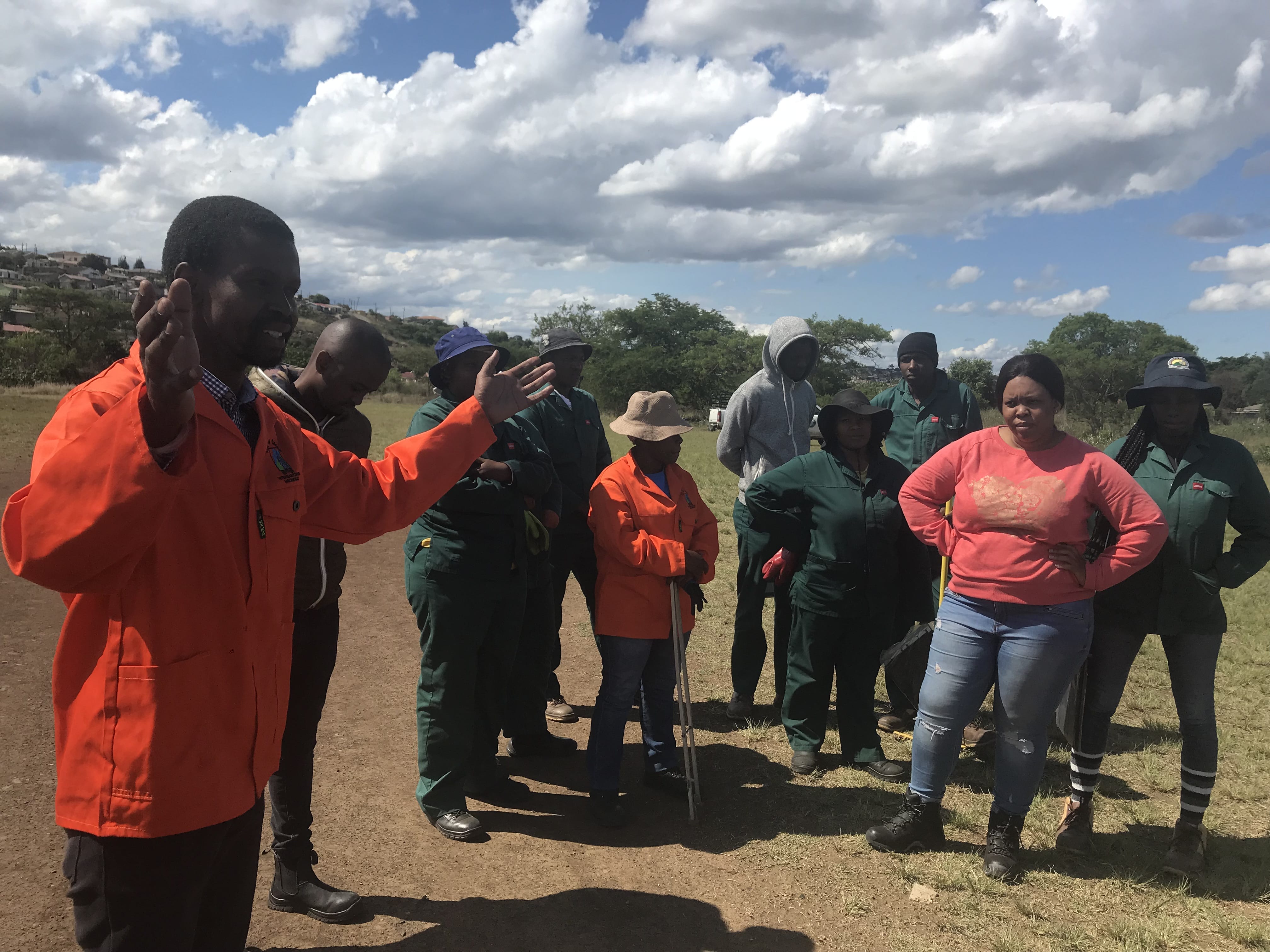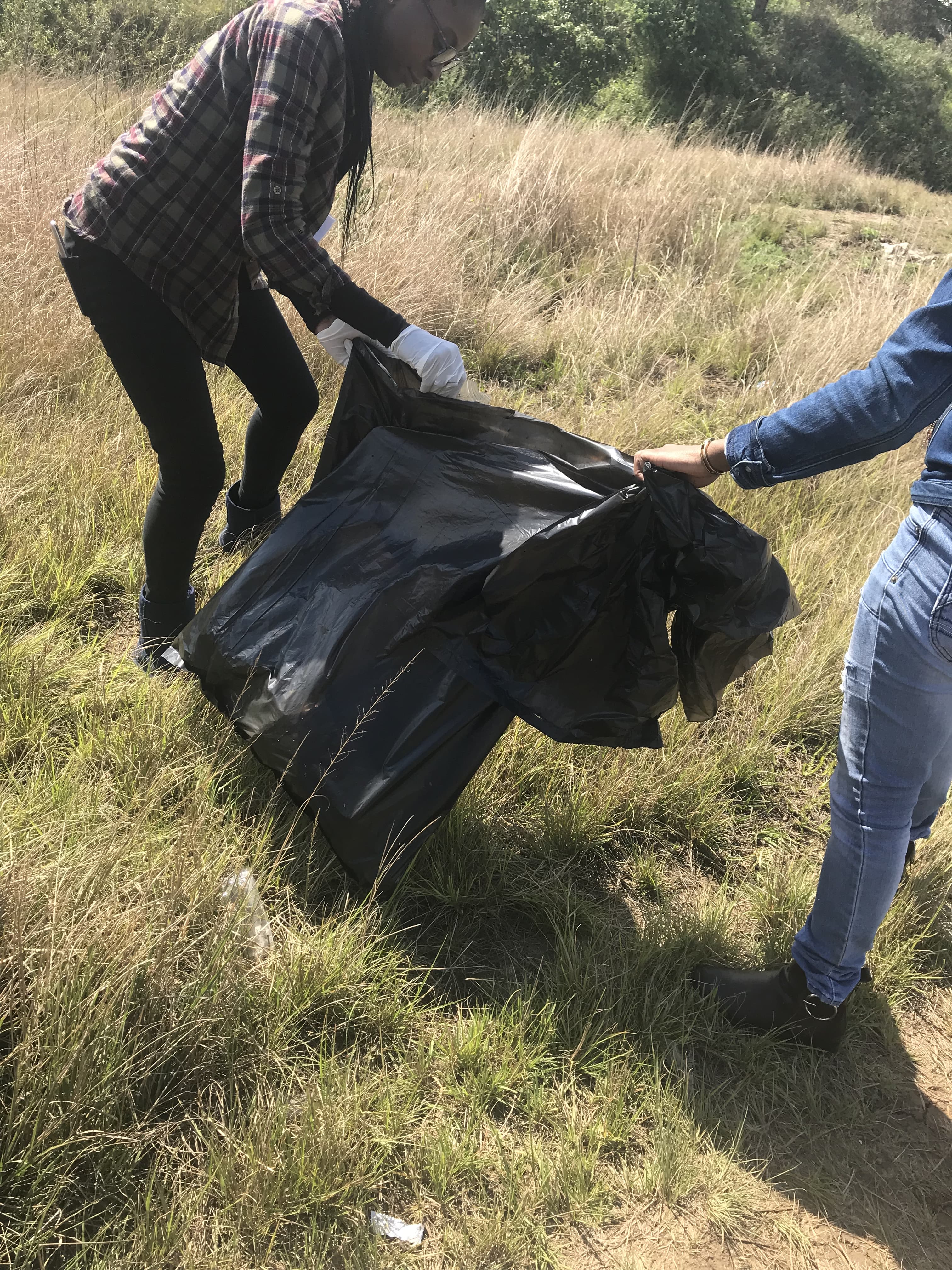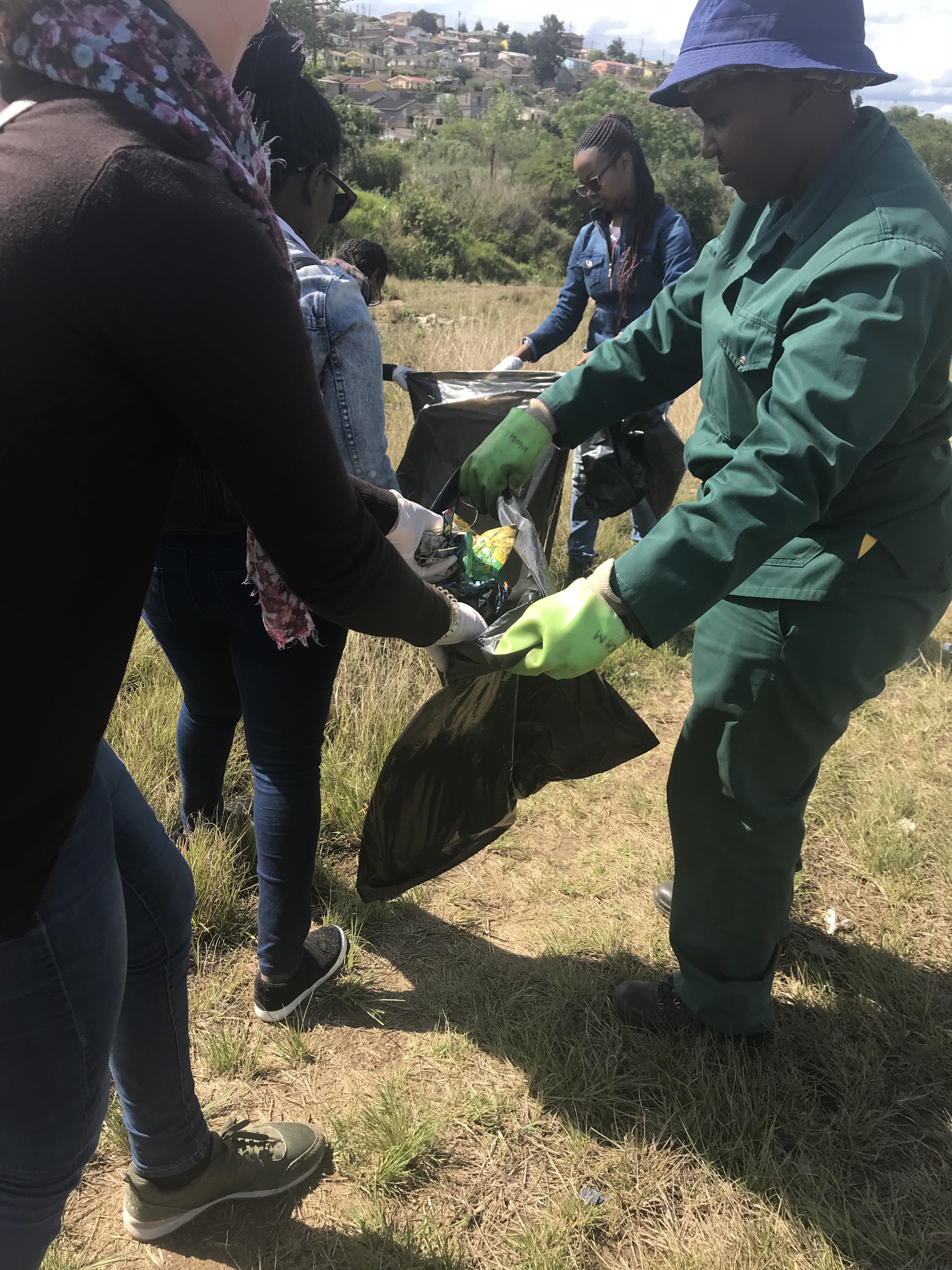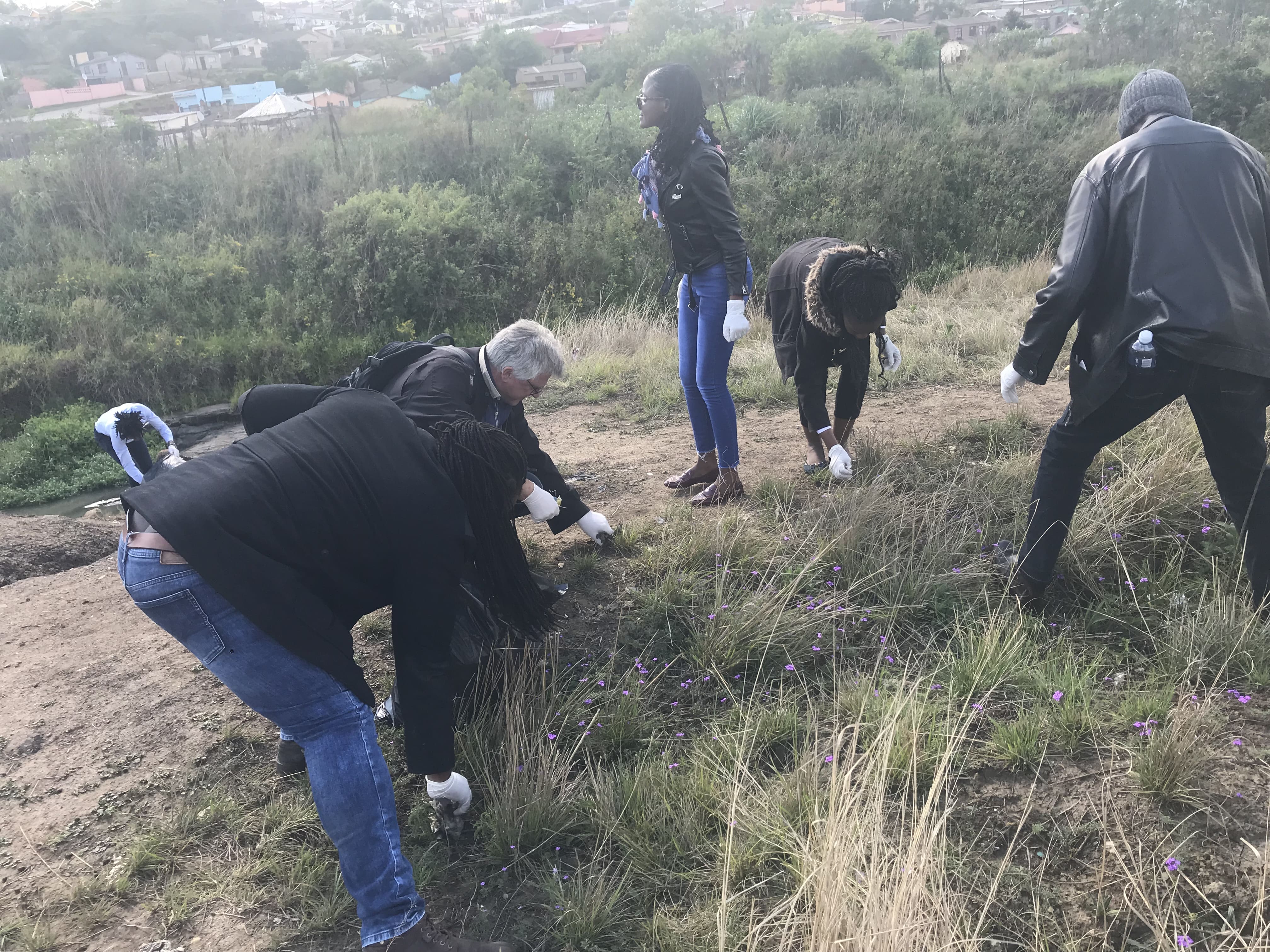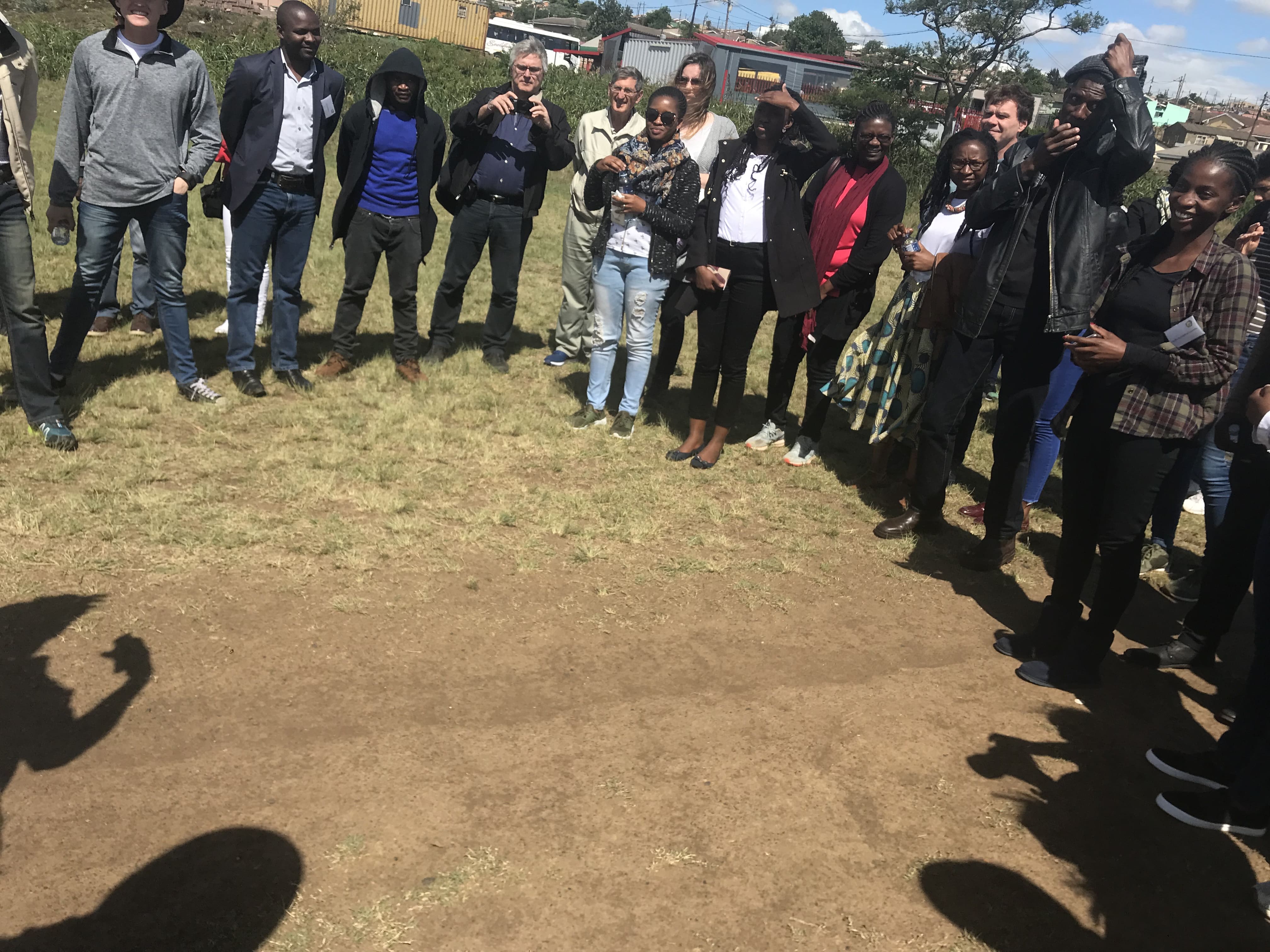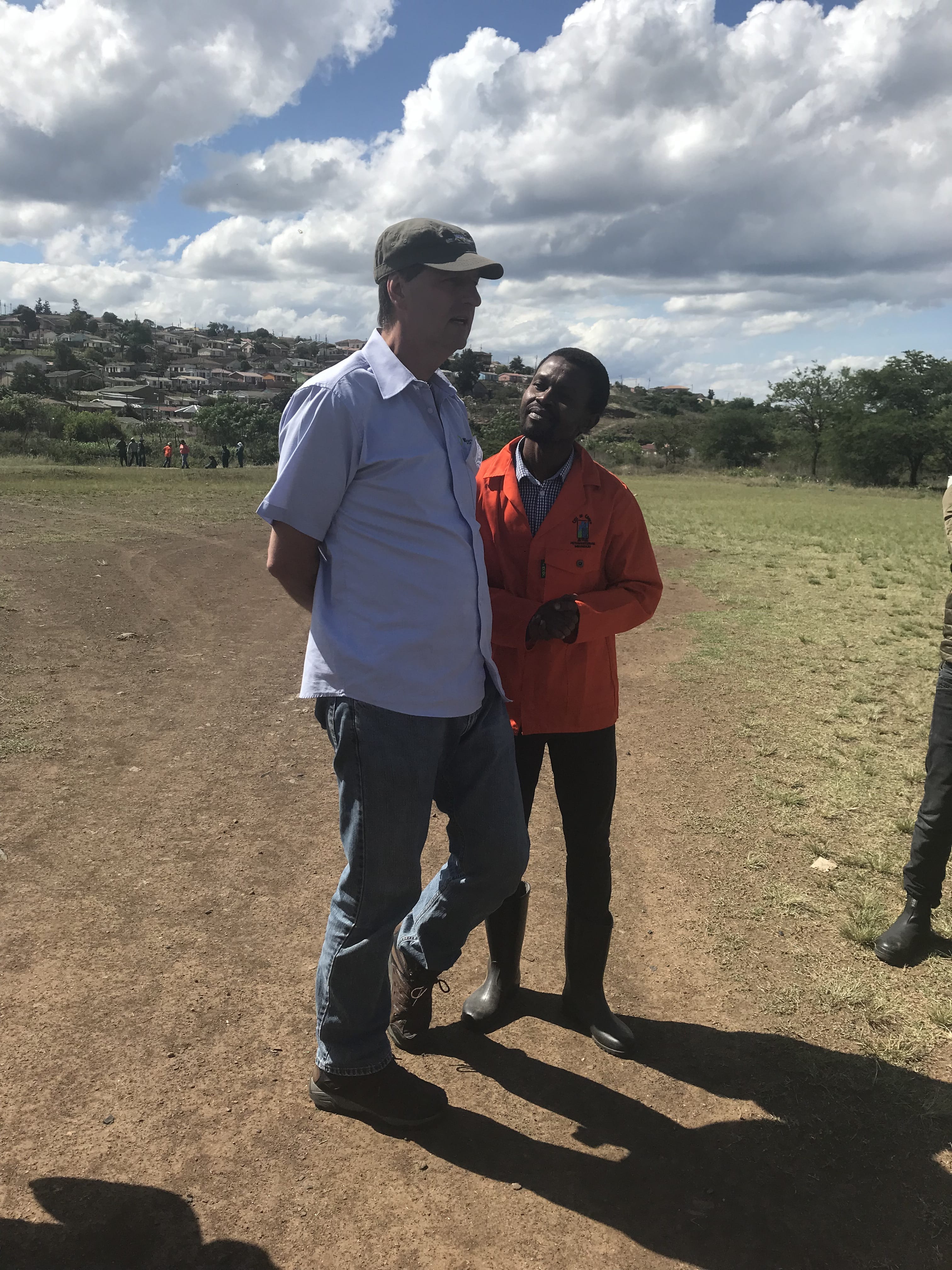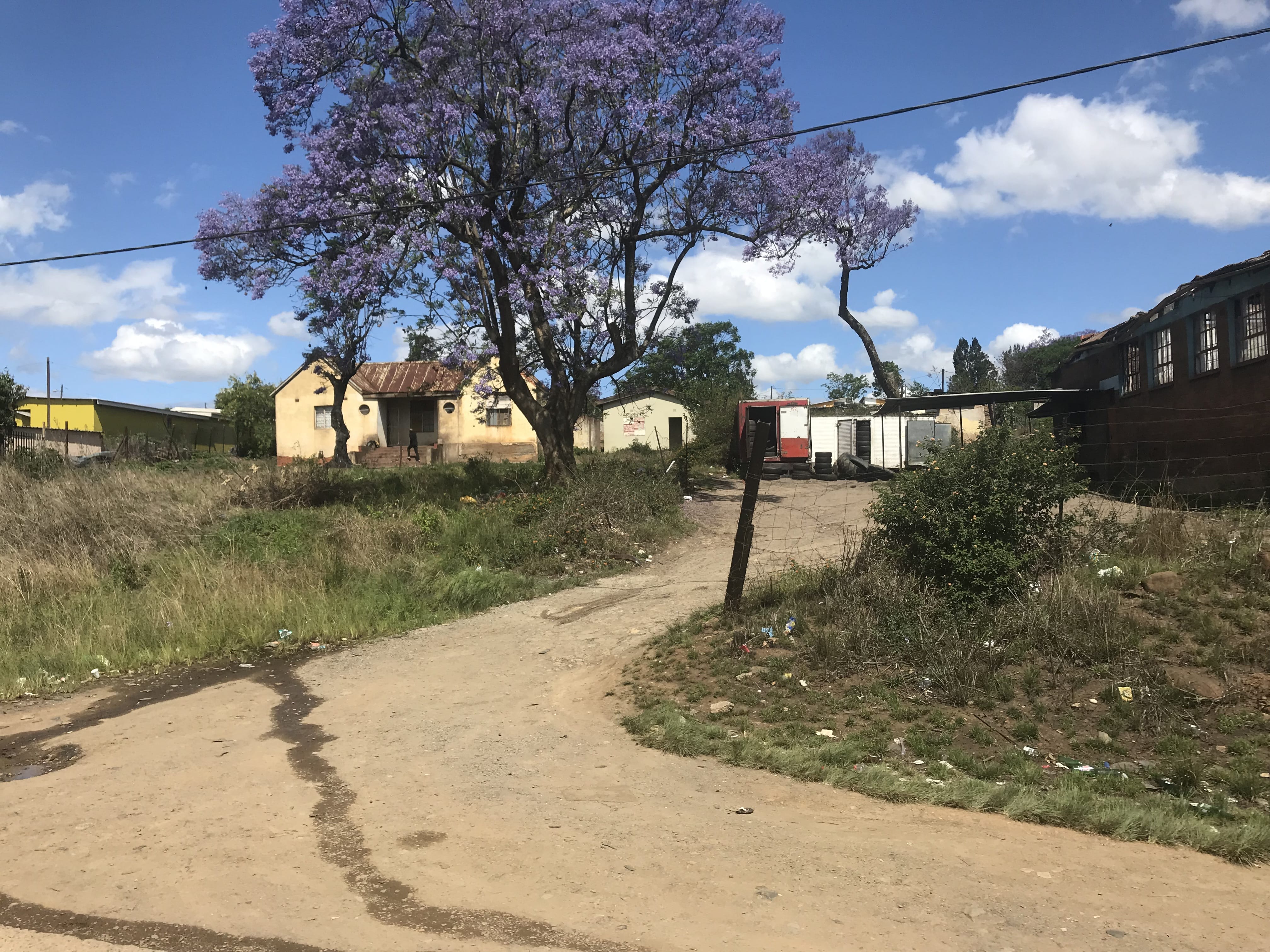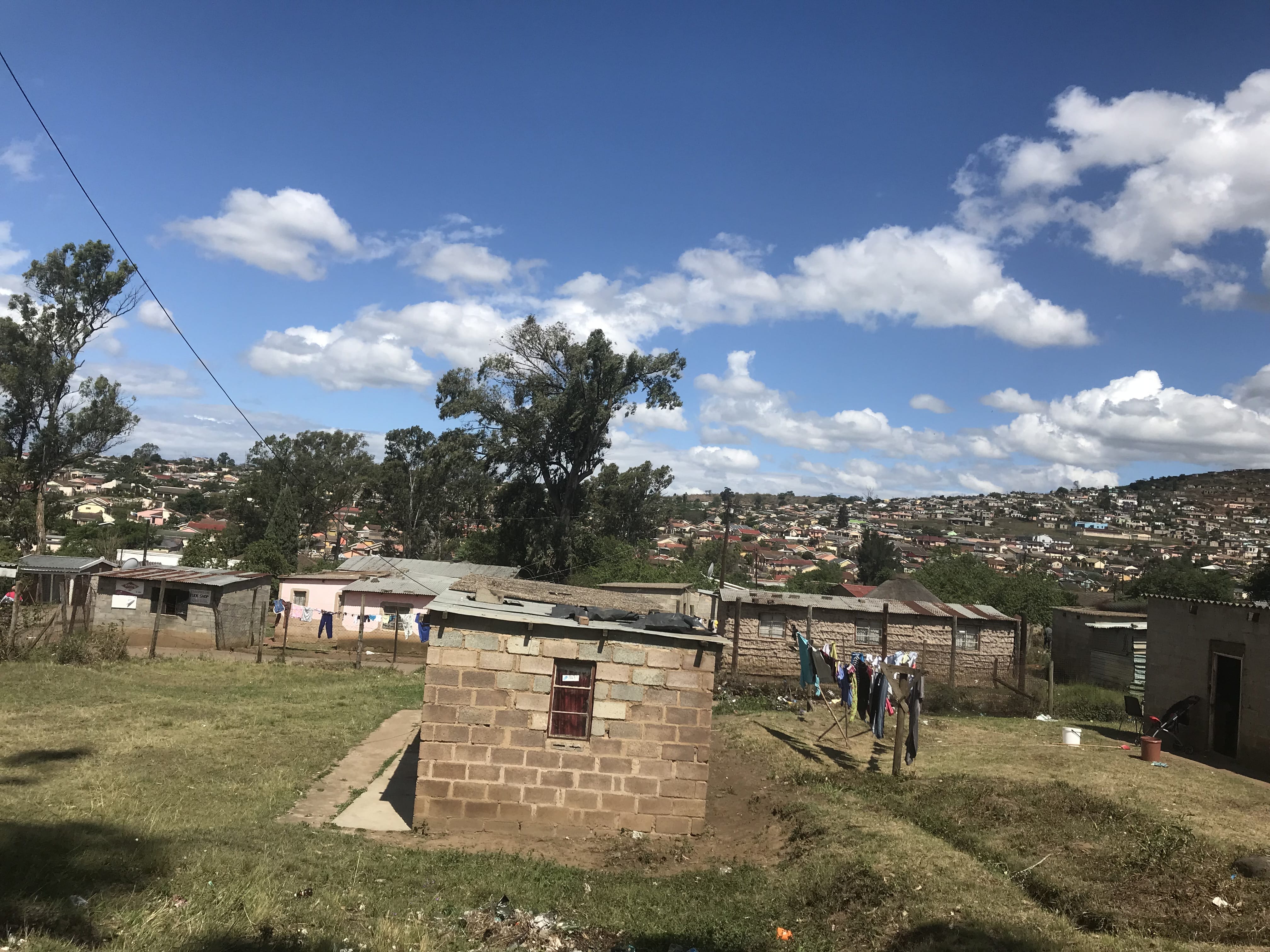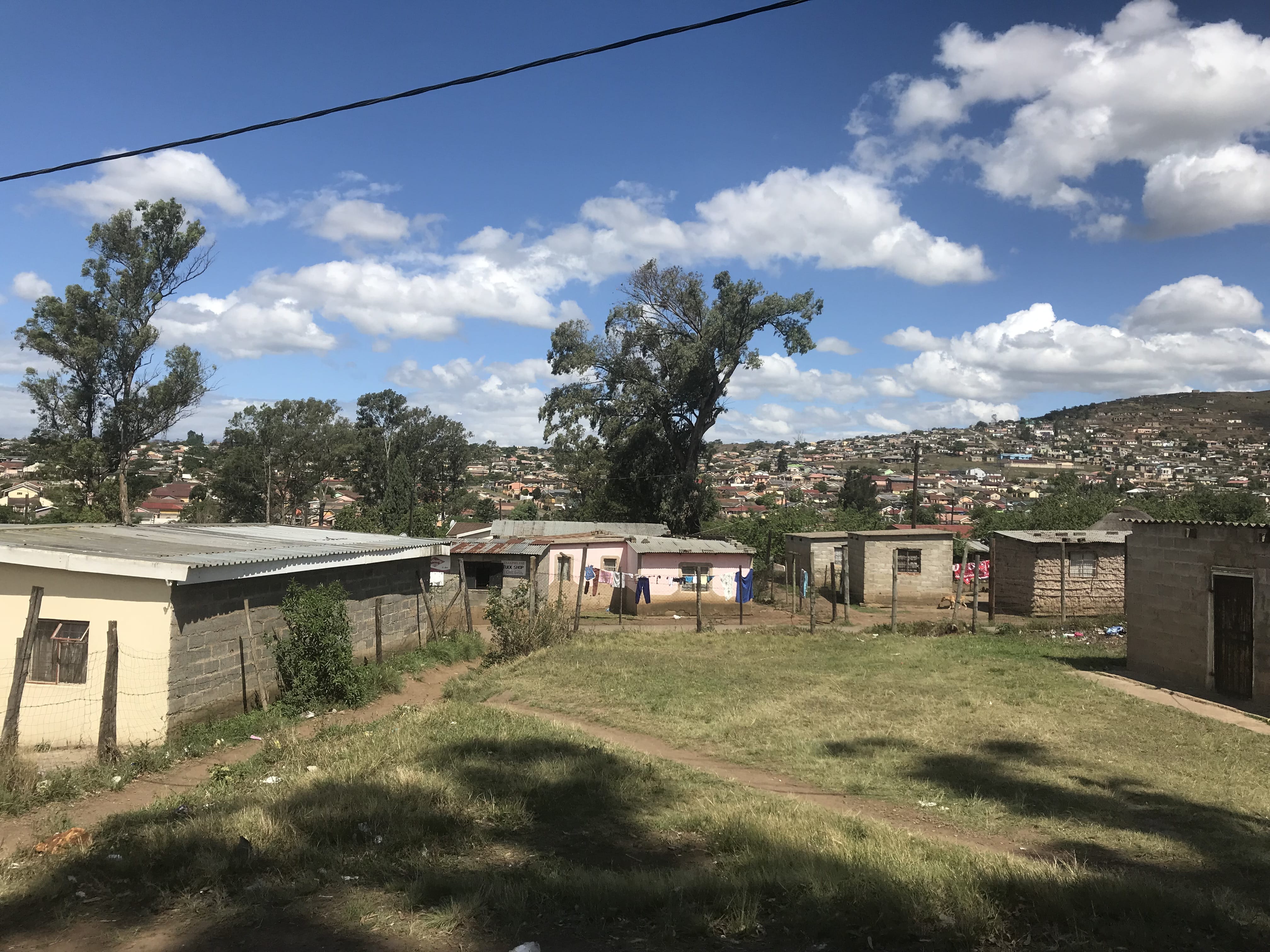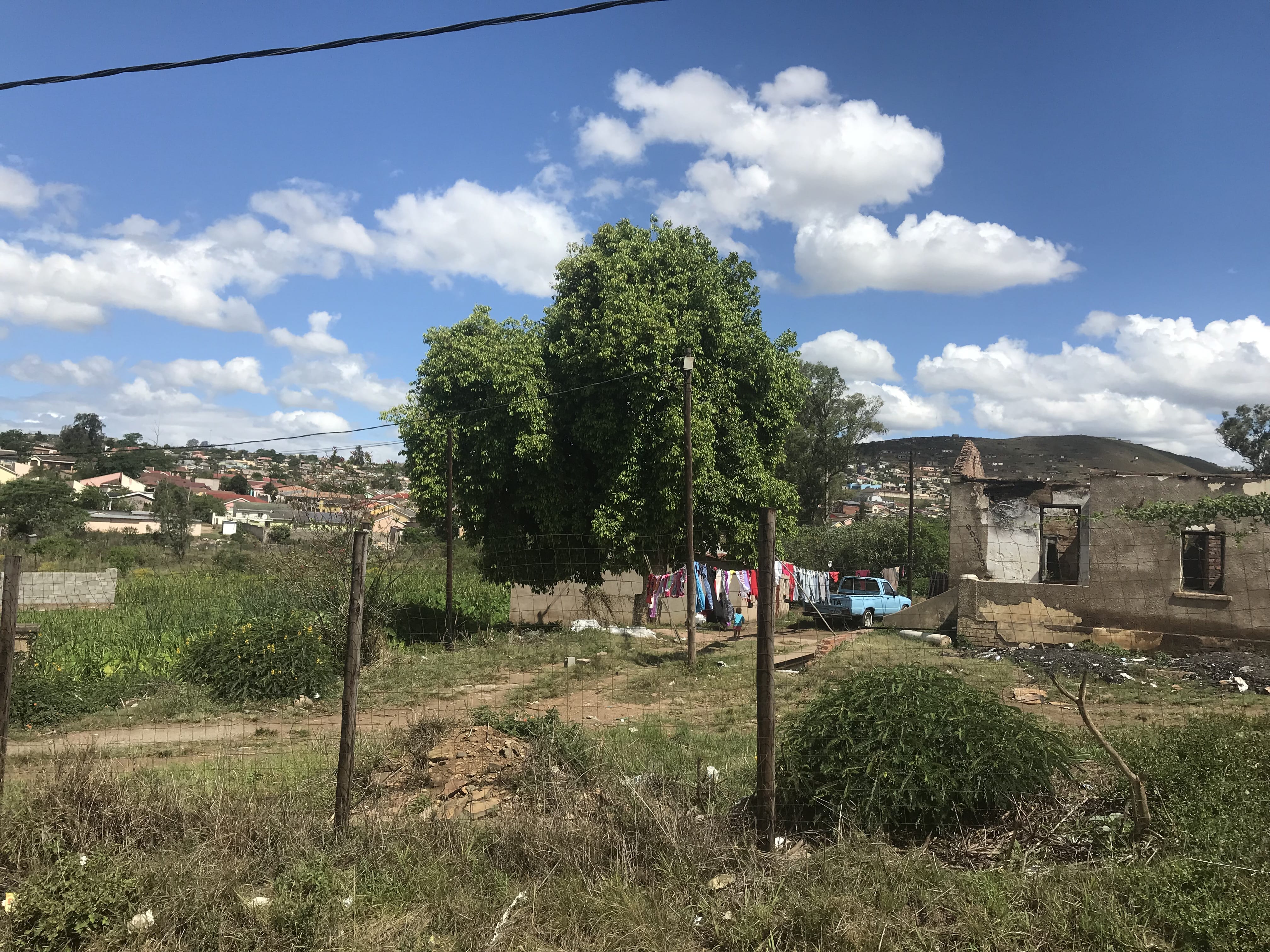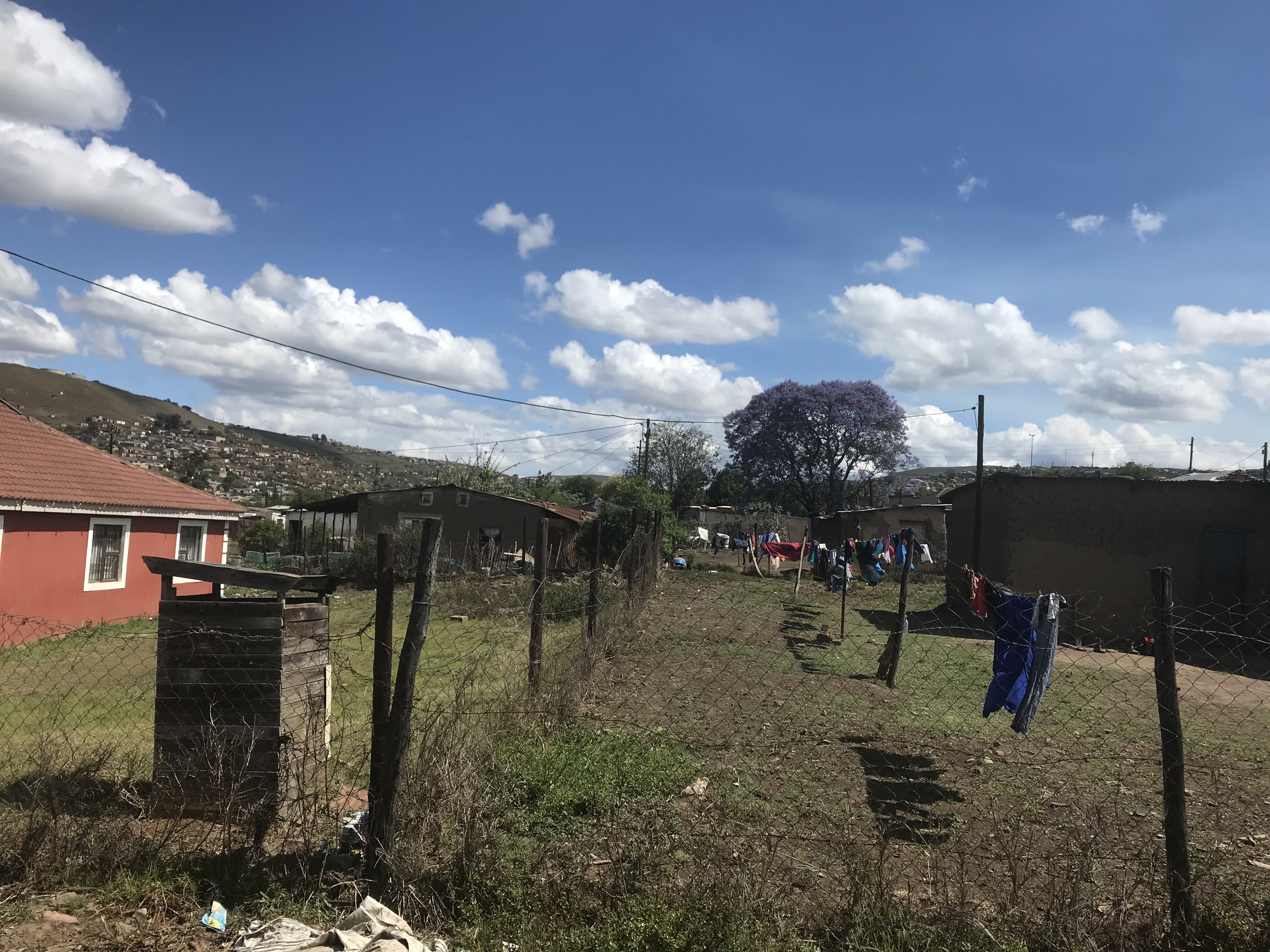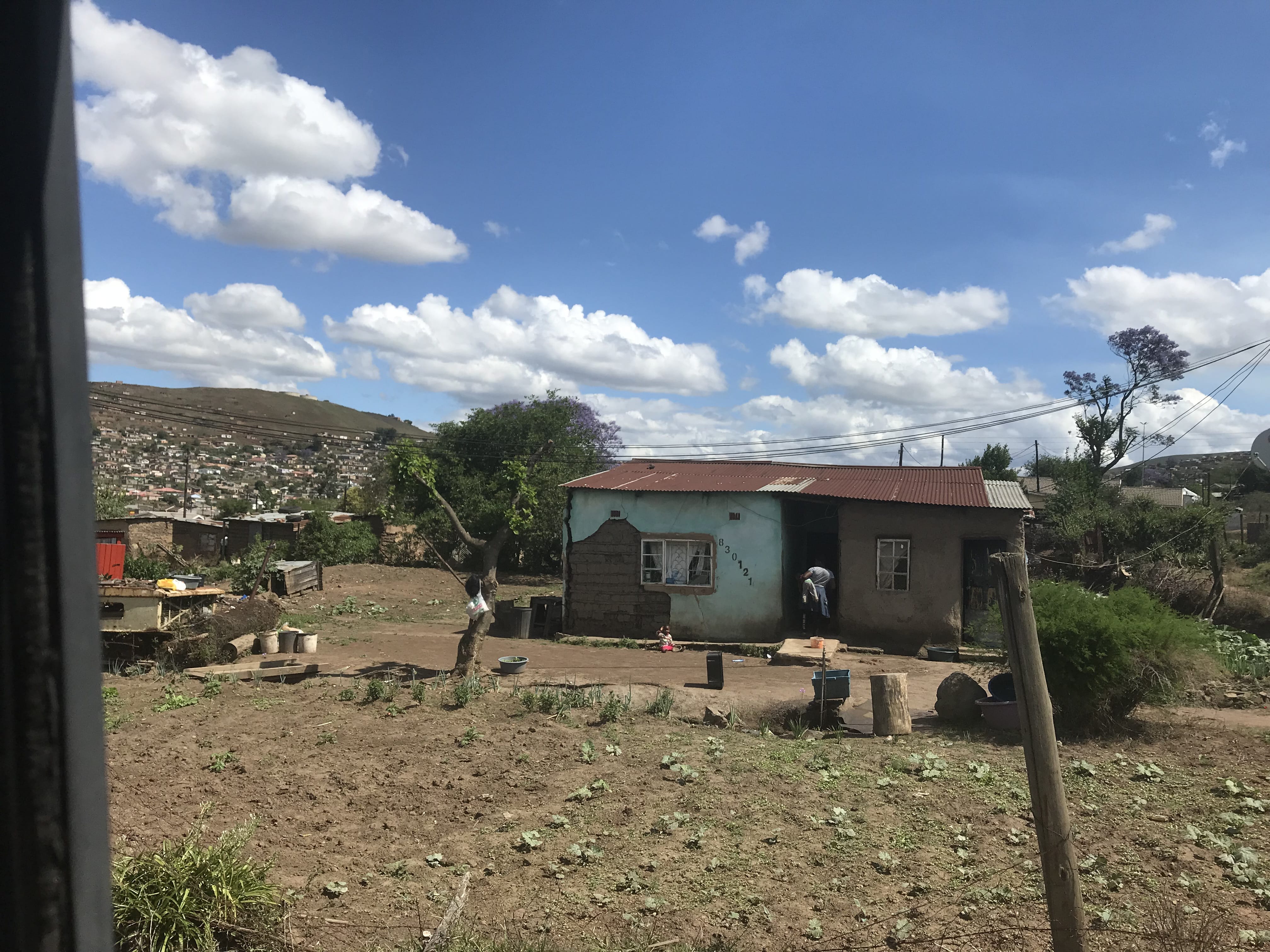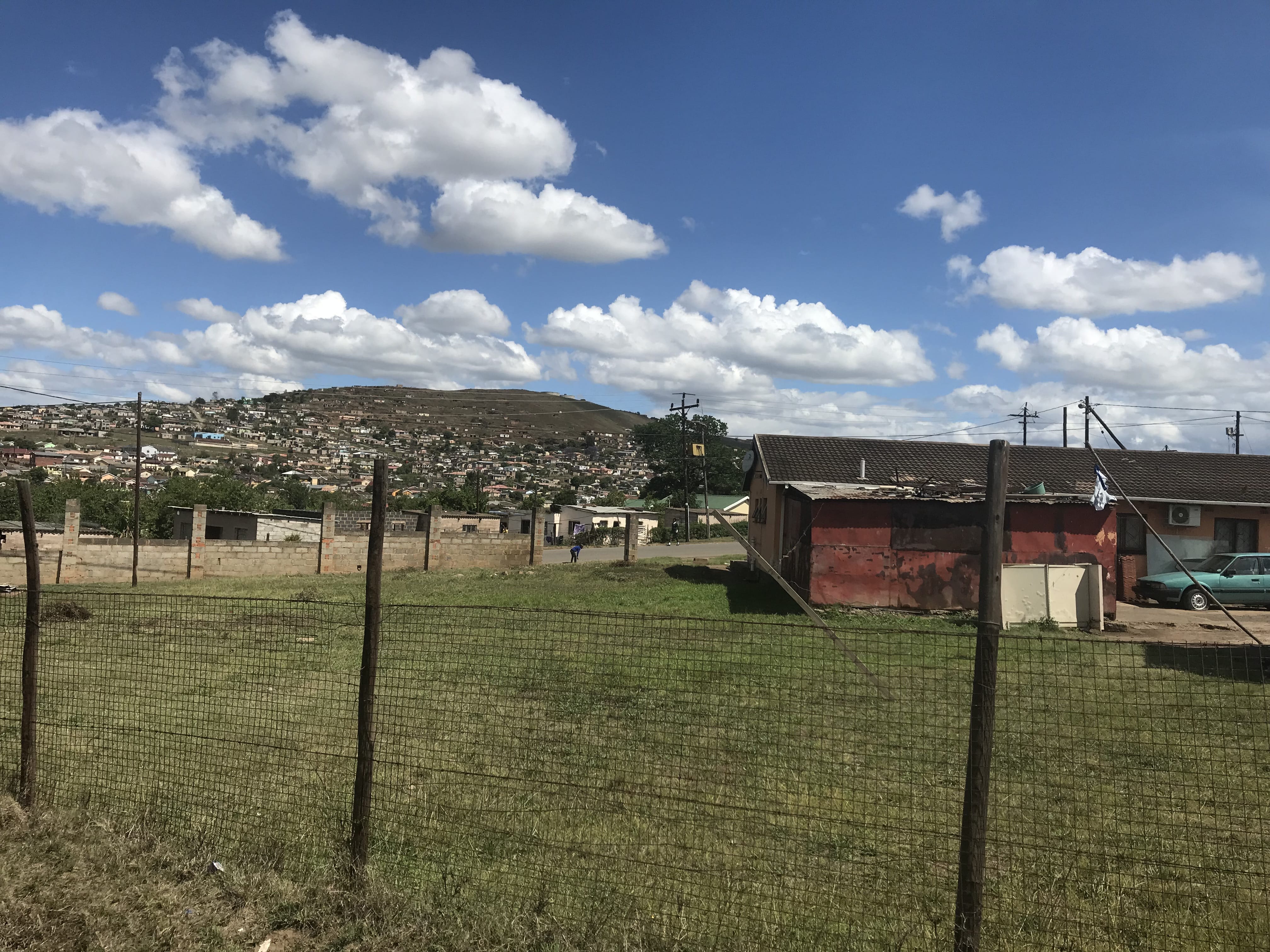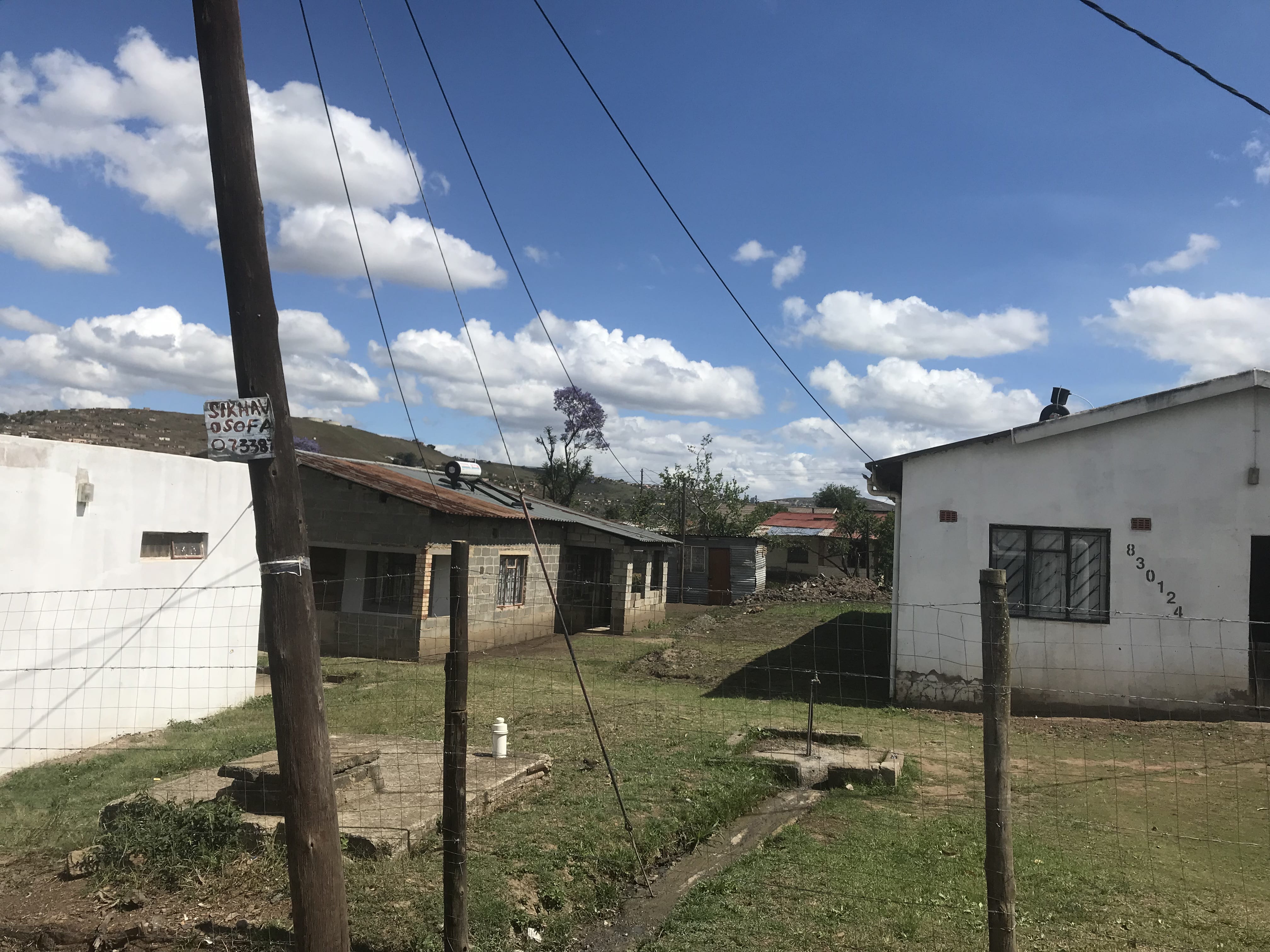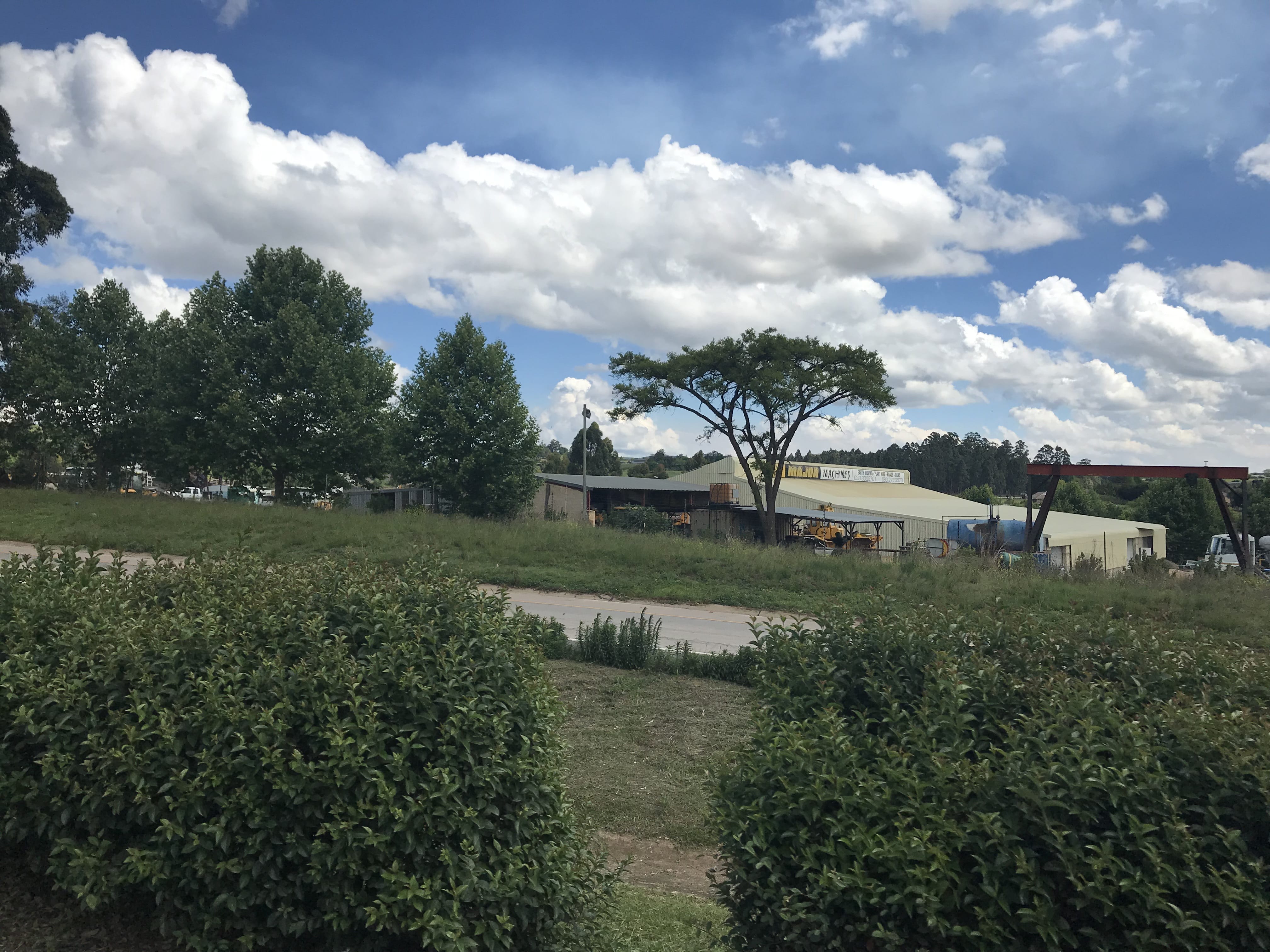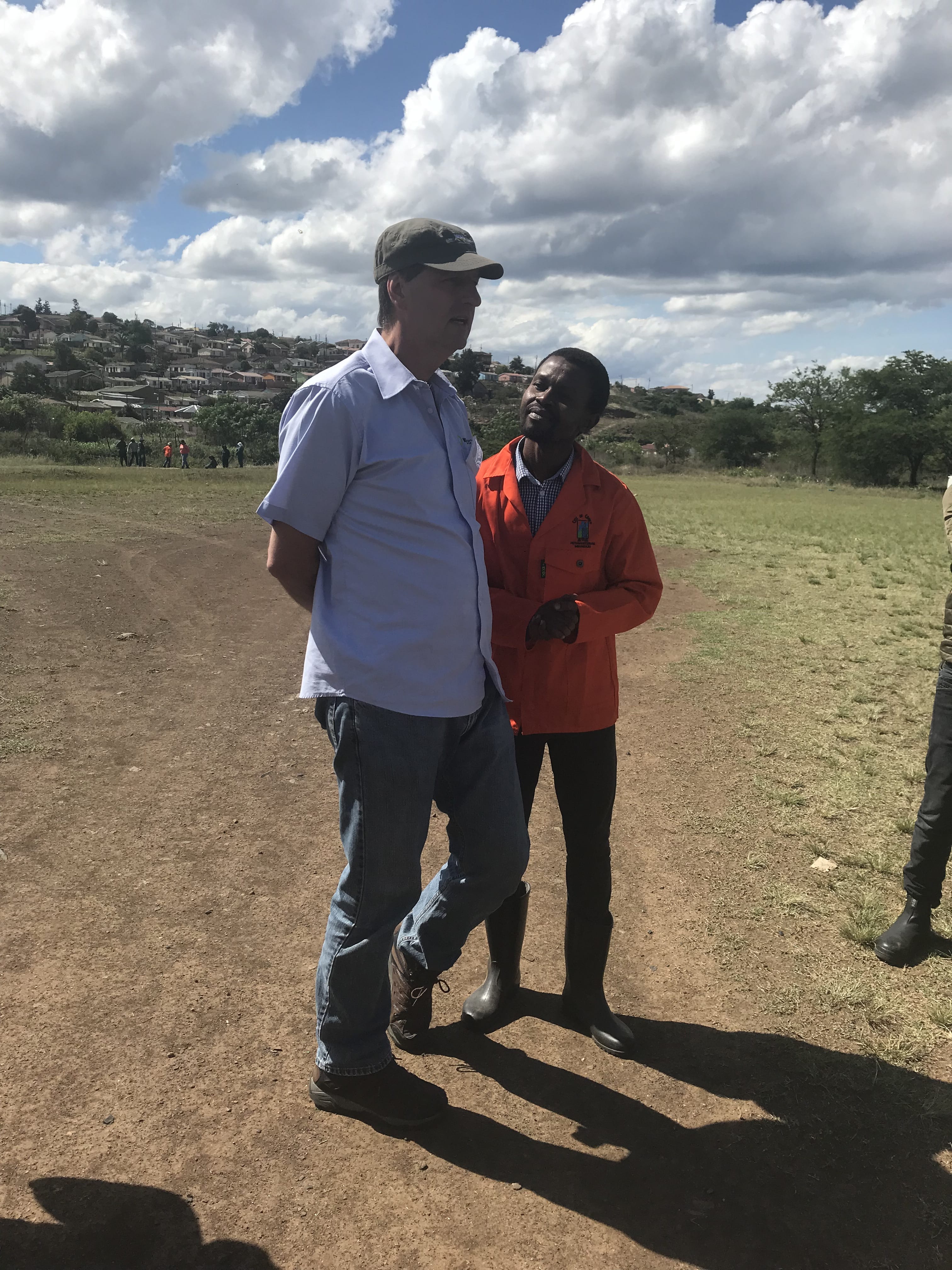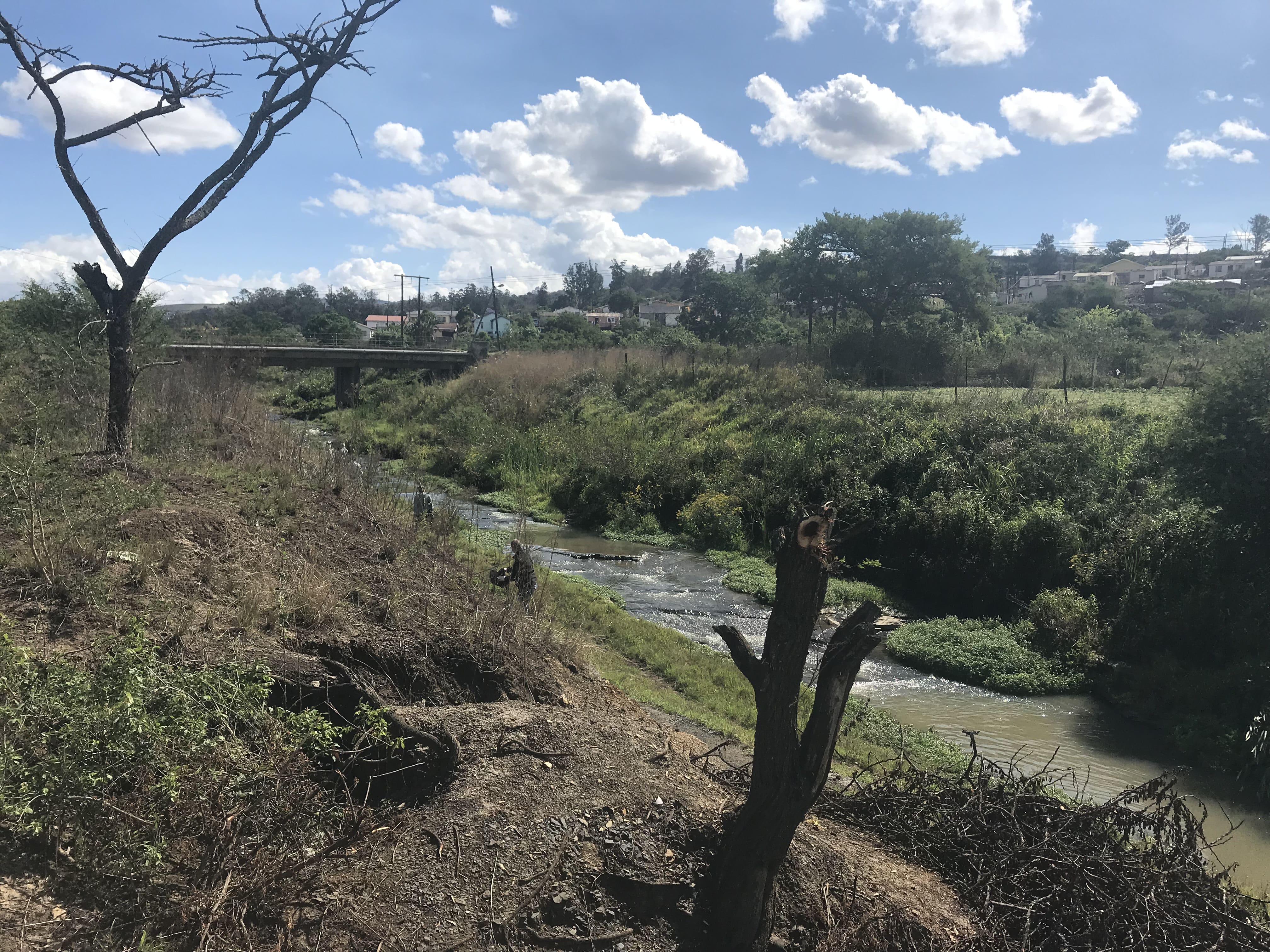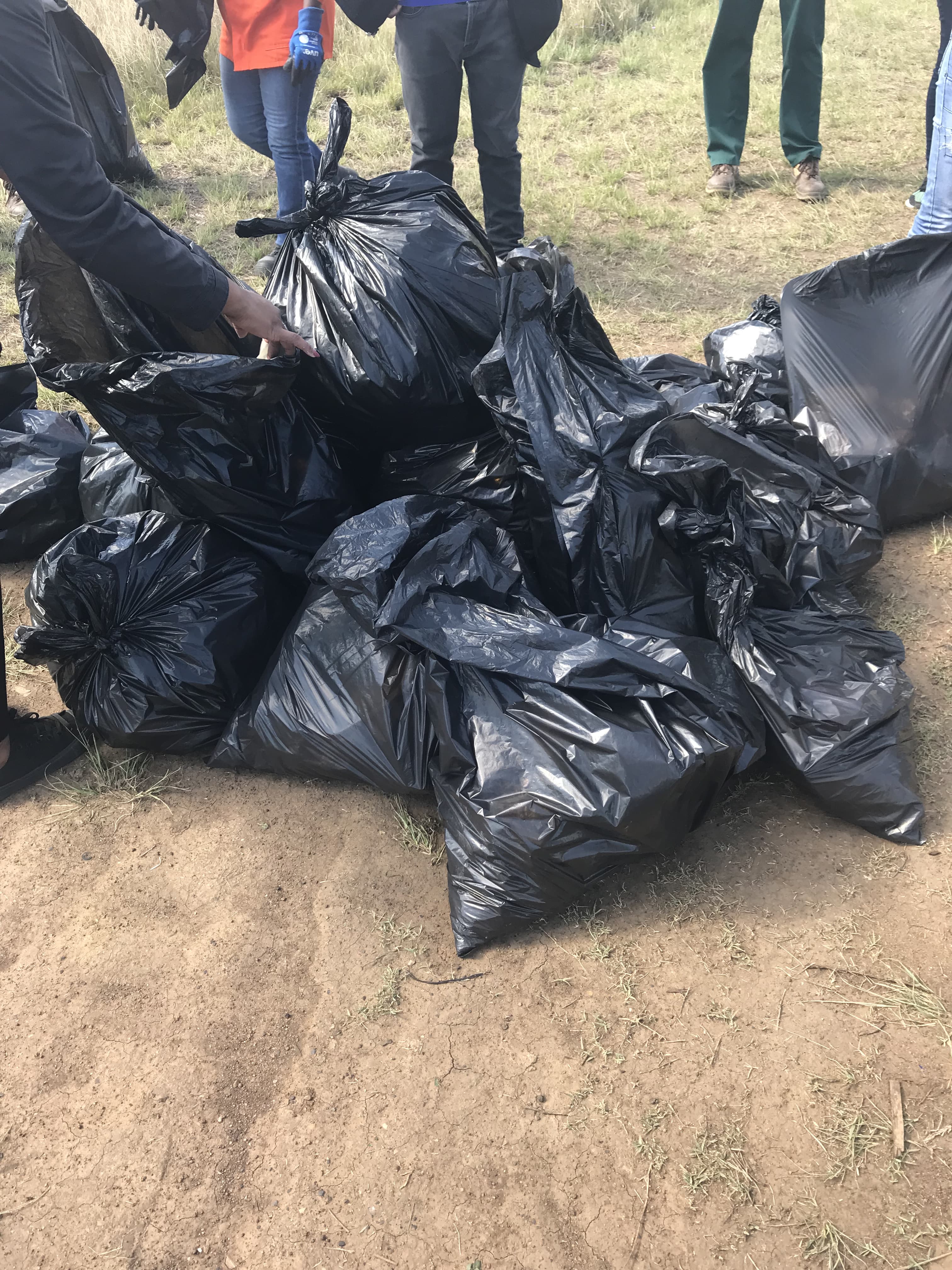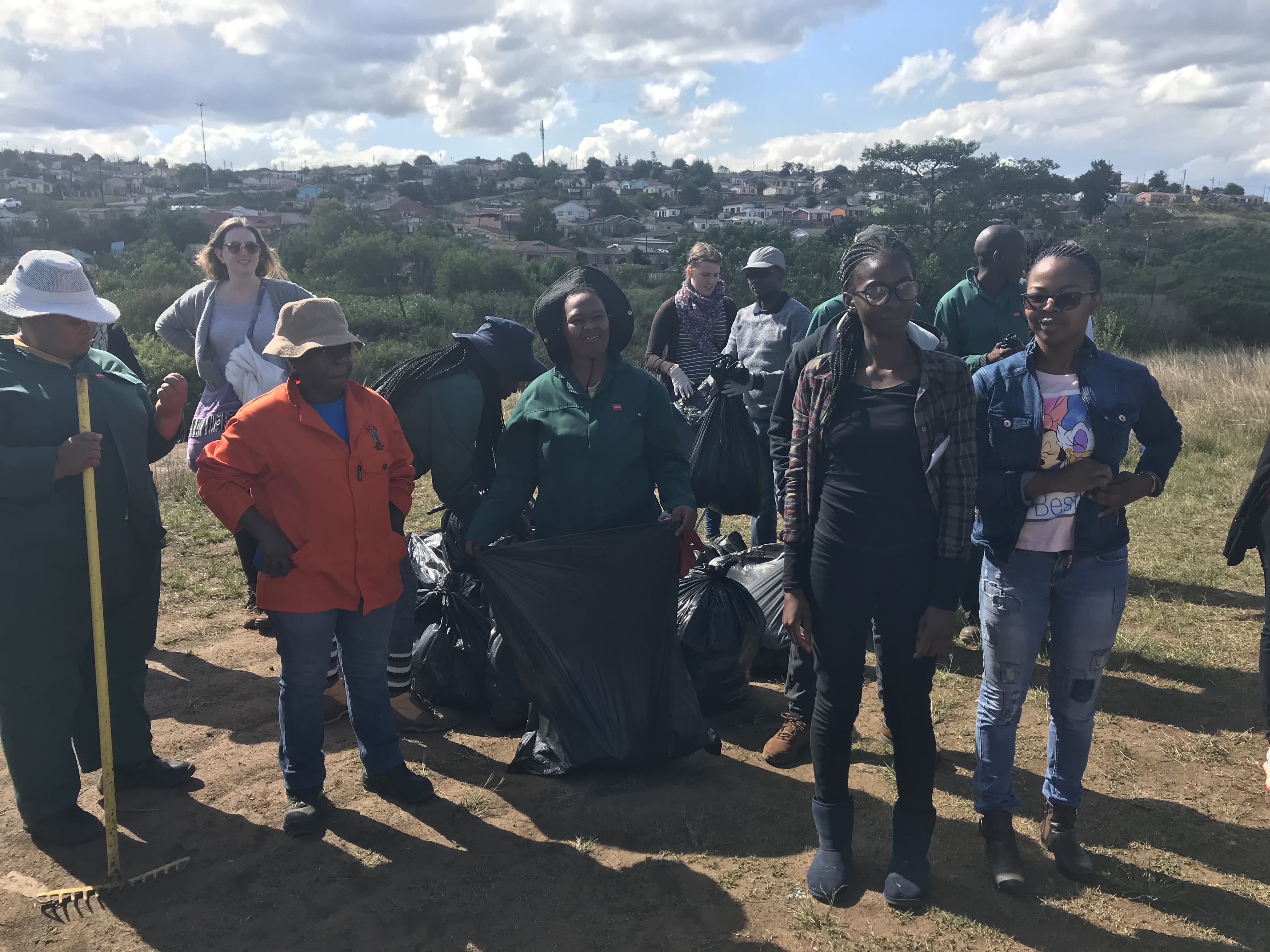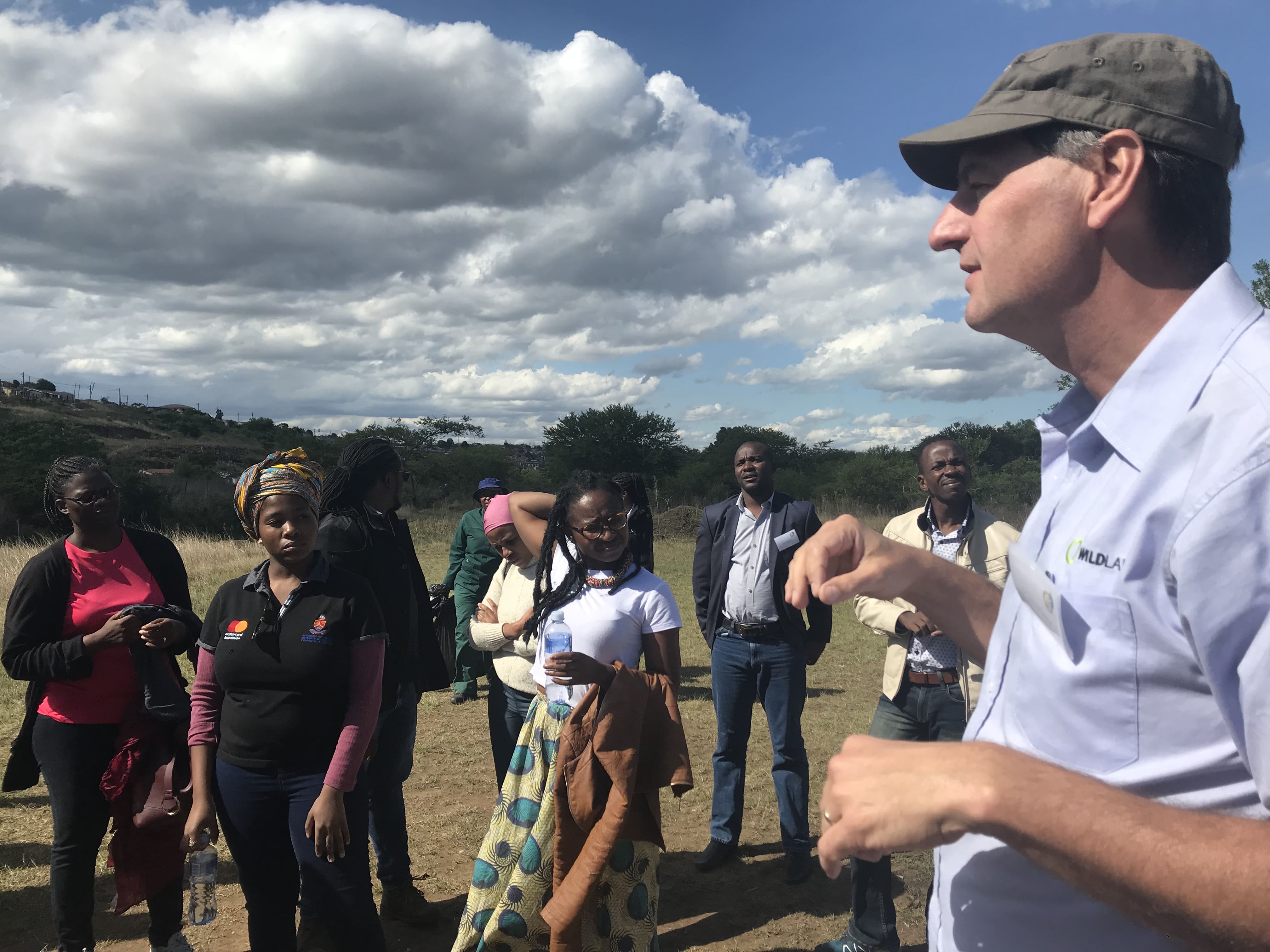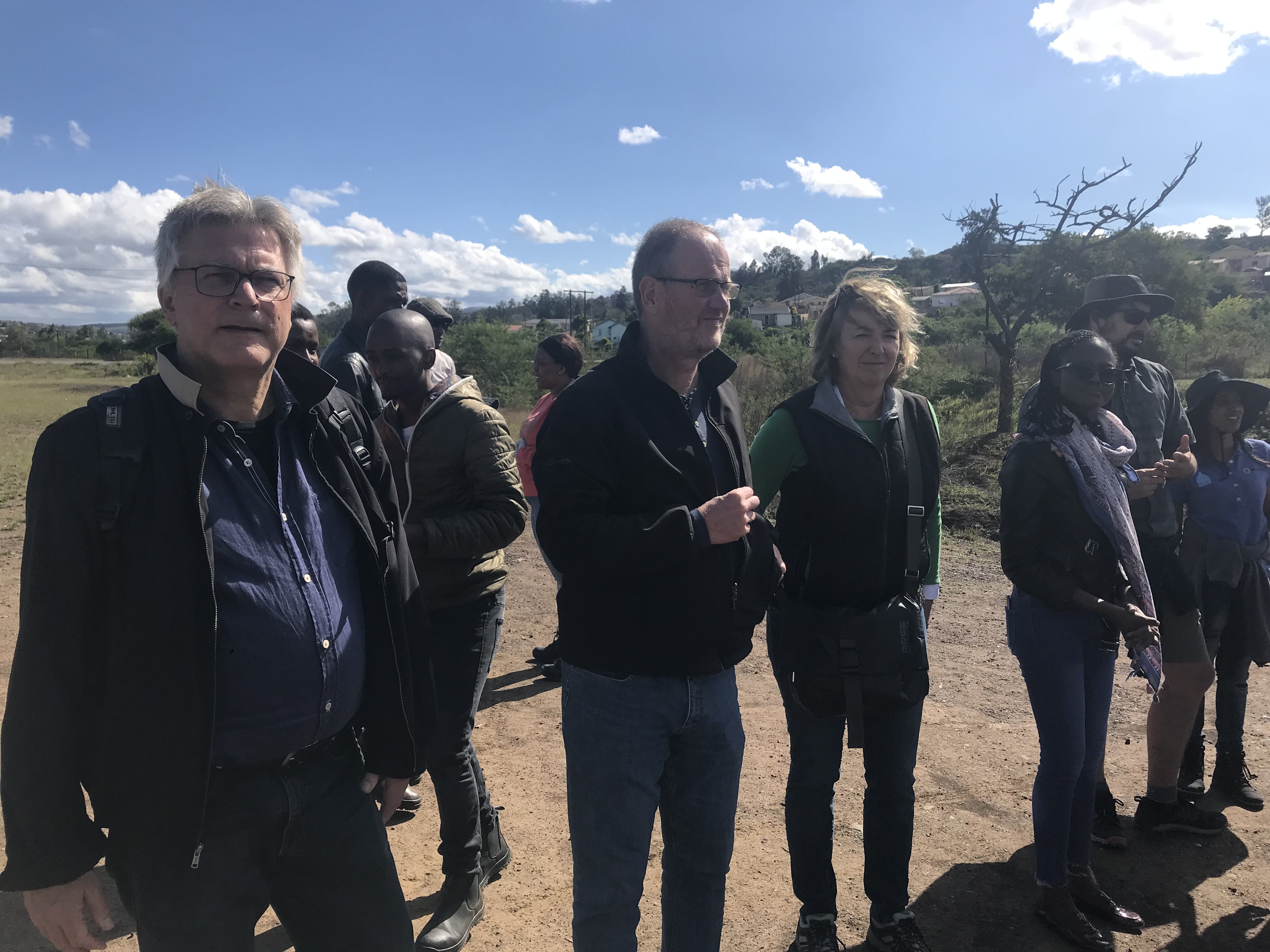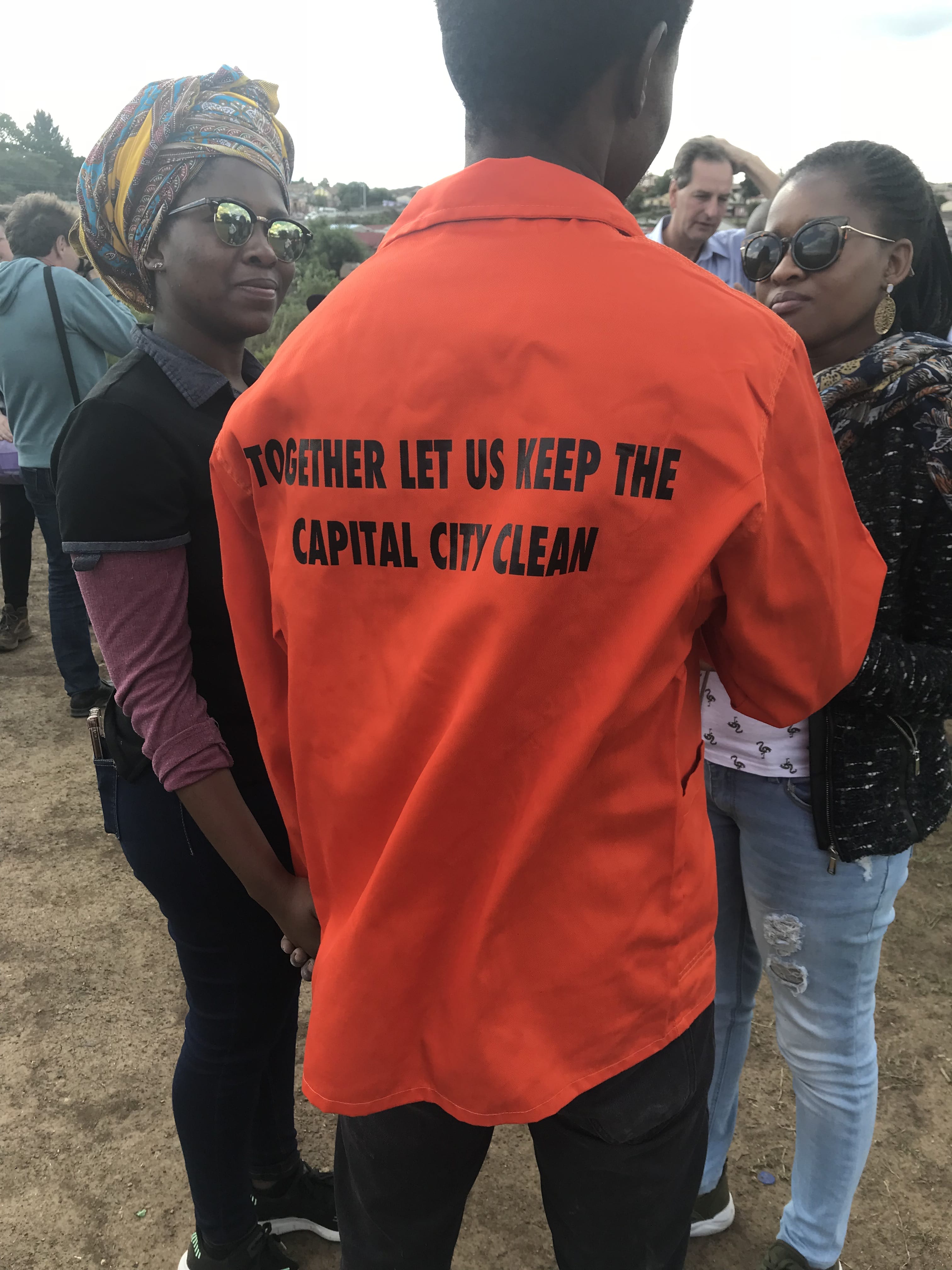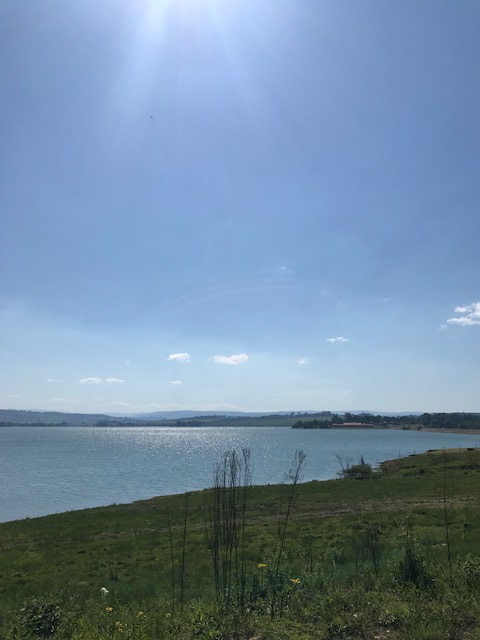 I was also privileged to be selected to present my innovative idea on the use of black soldier fly in livestock feed production at the summer school. Towards the end of the summer school, I was given a certificate of participation and an unexpected speaker award certificate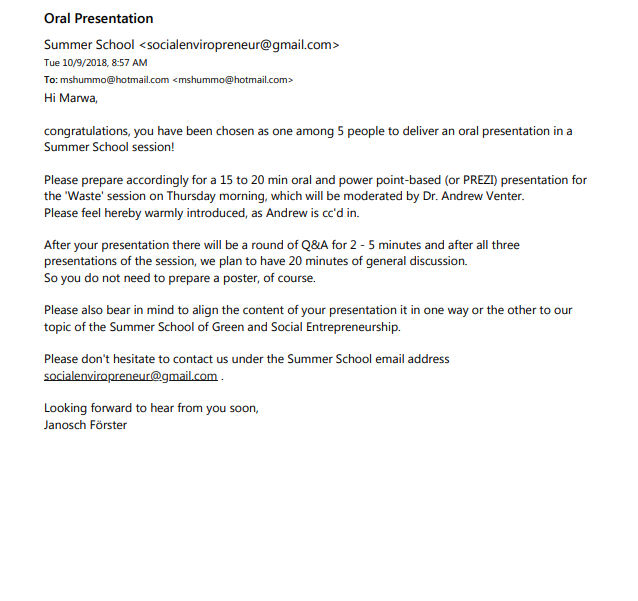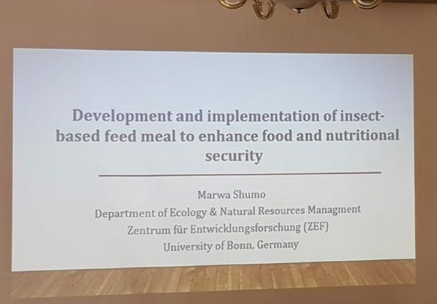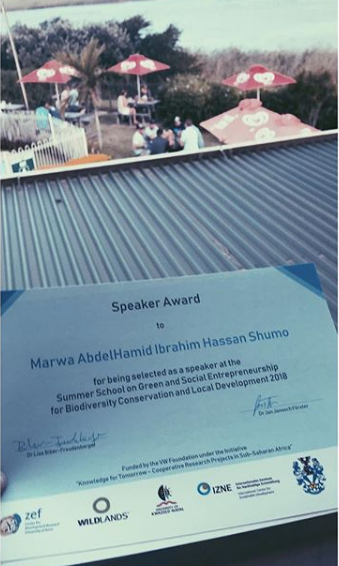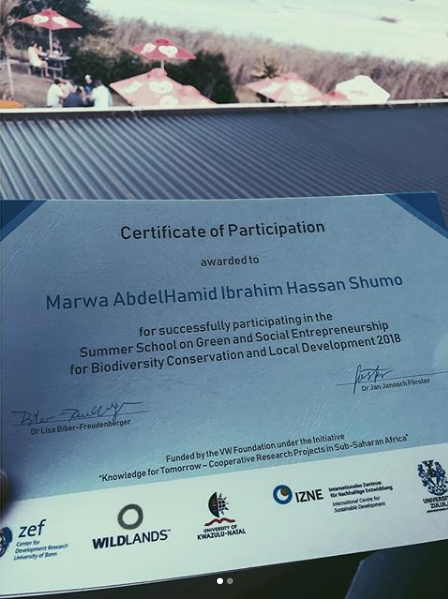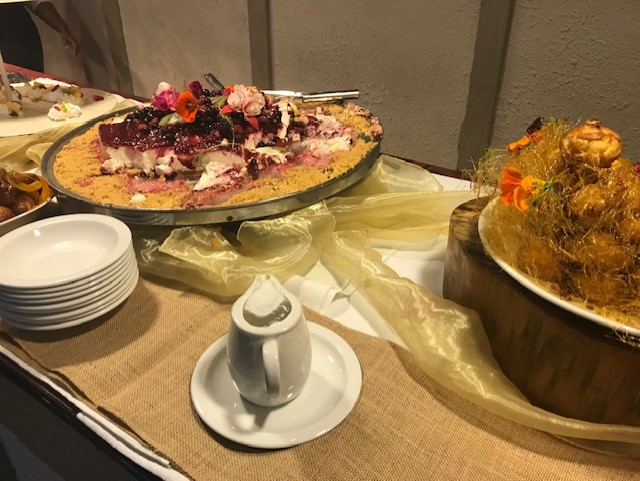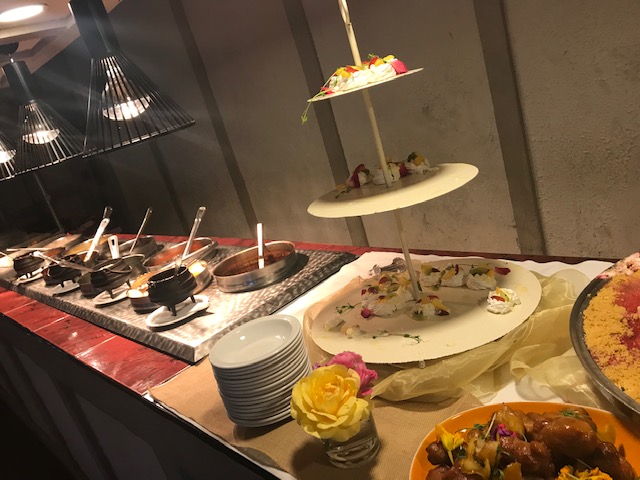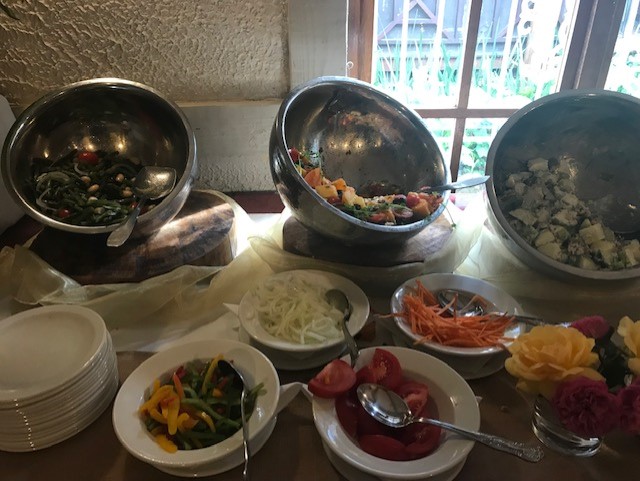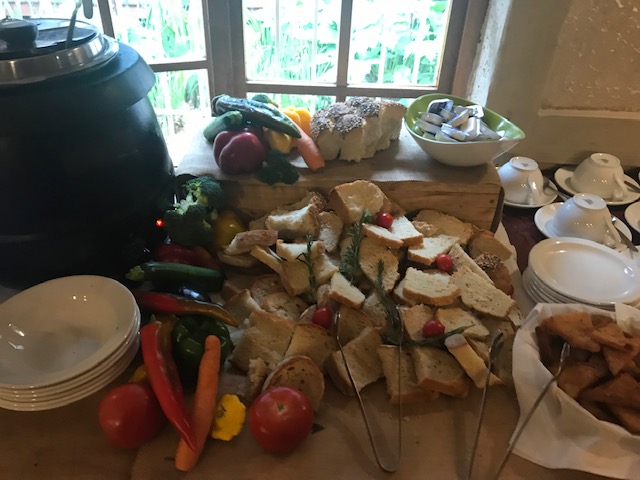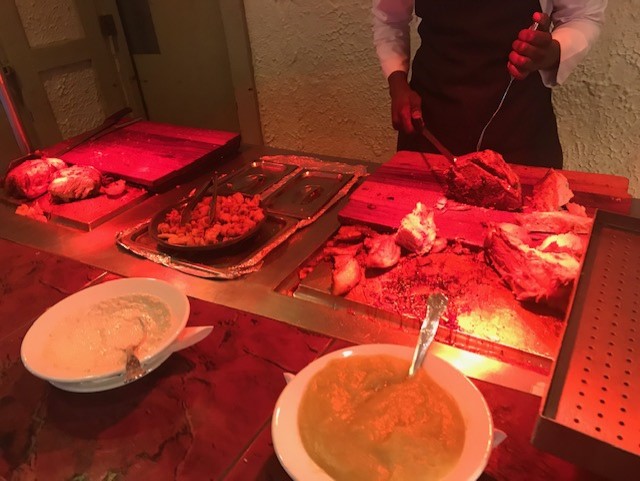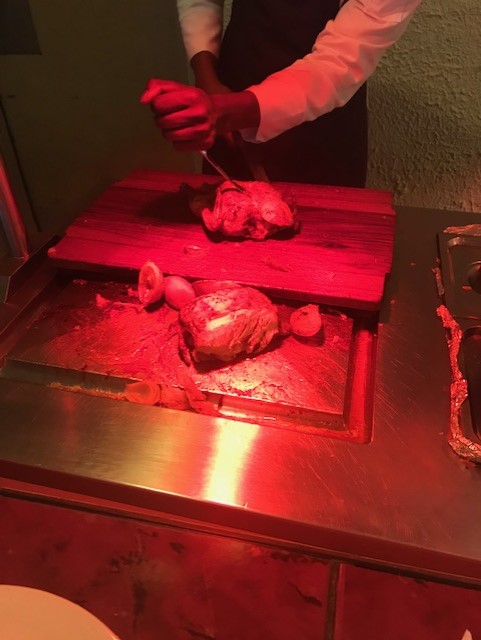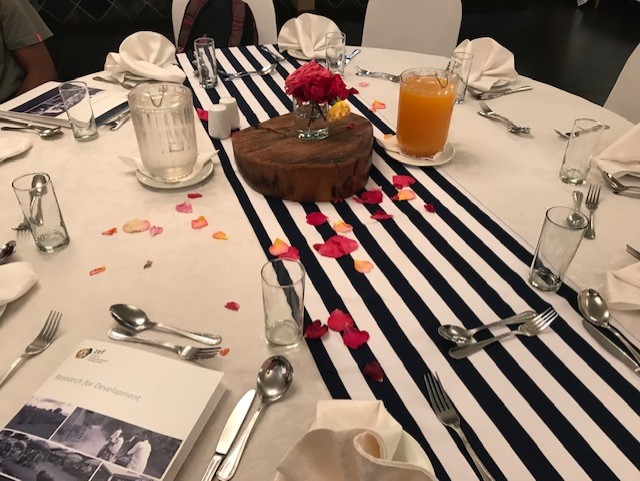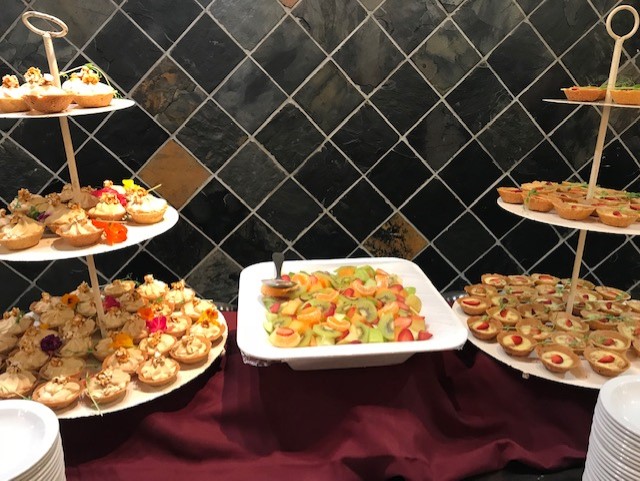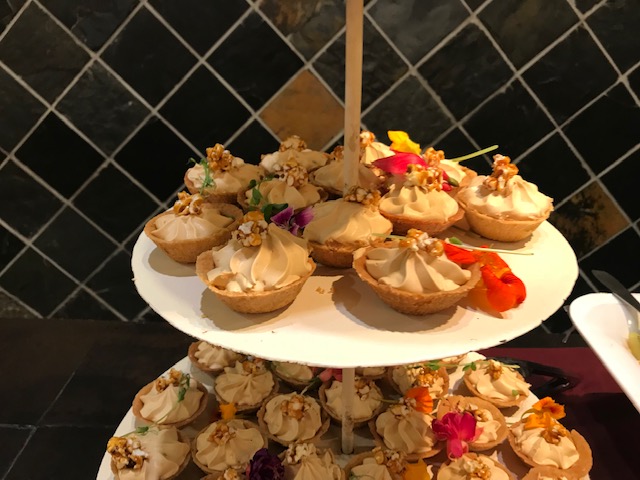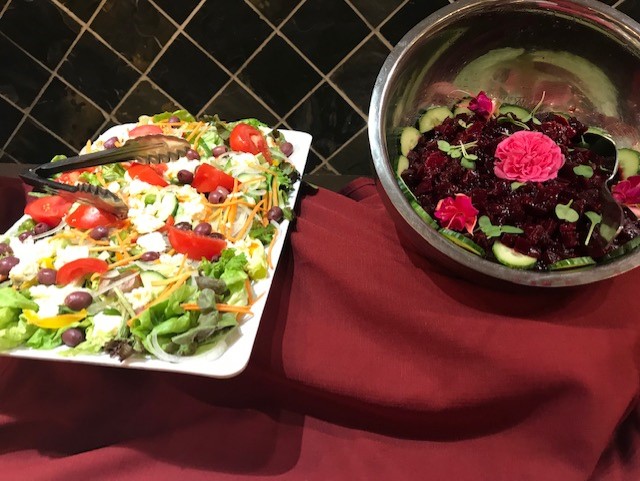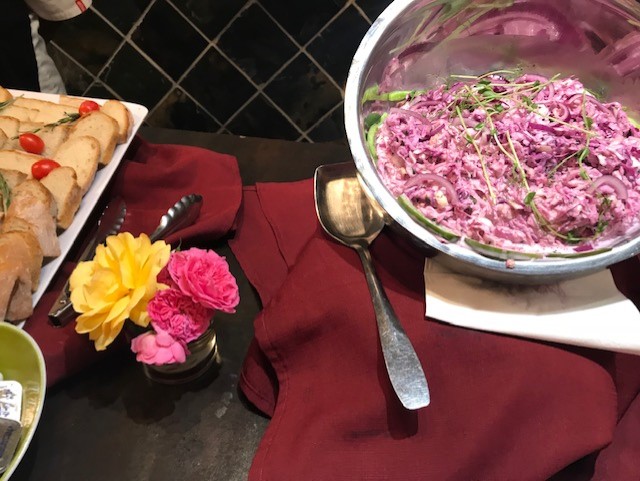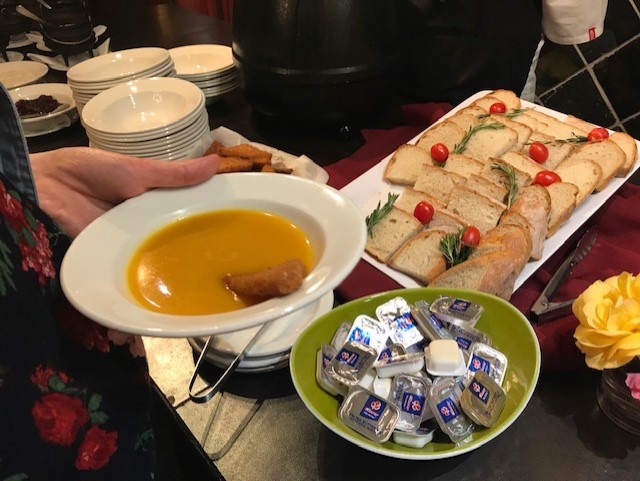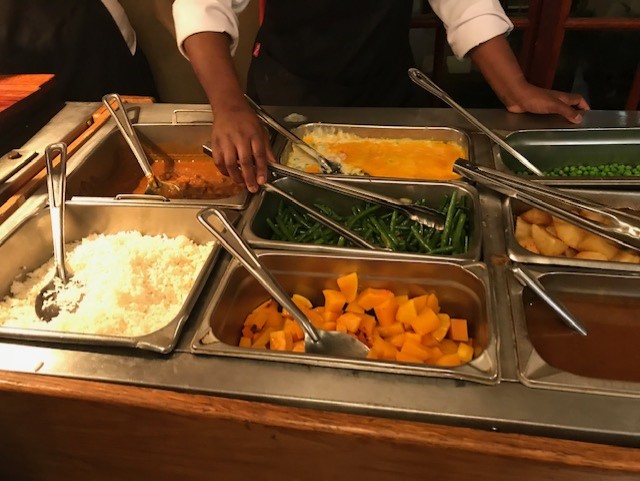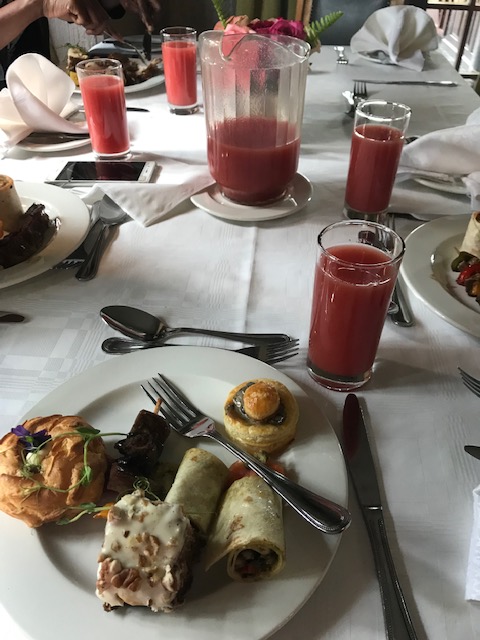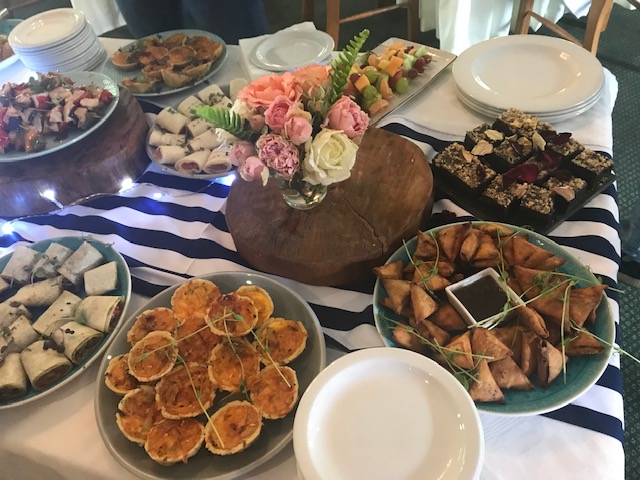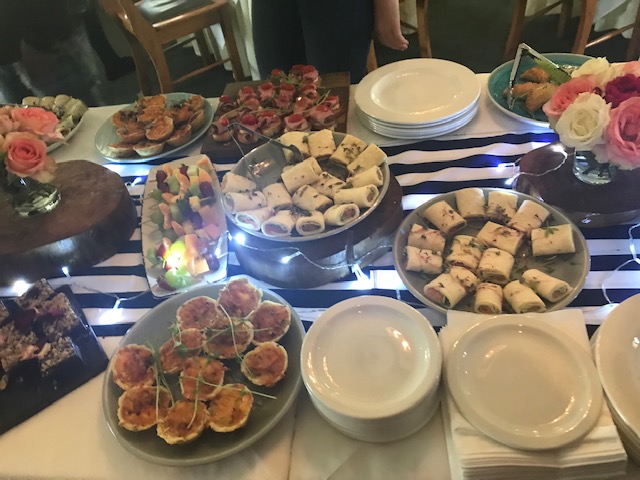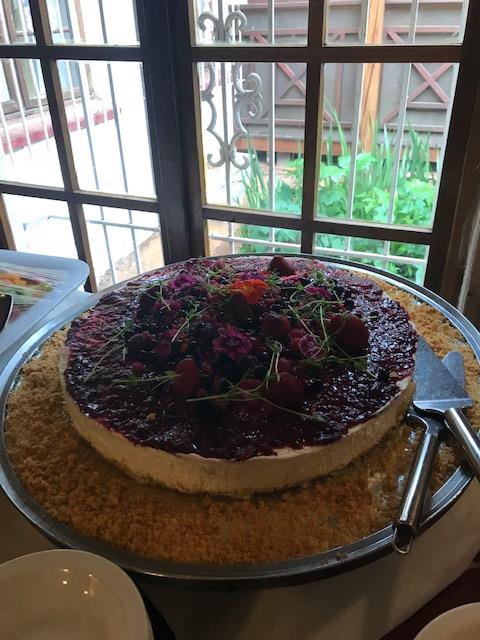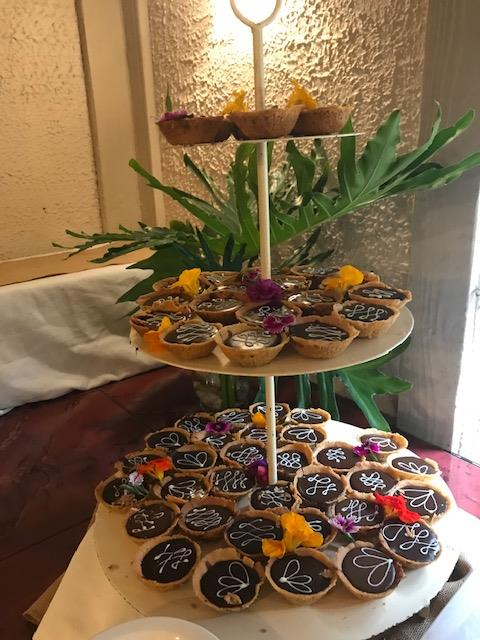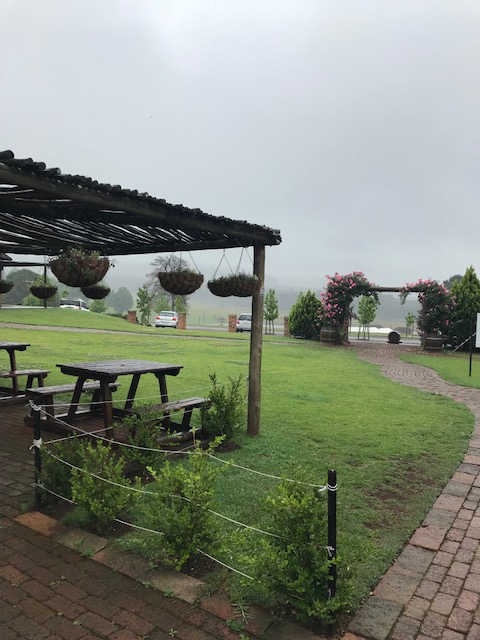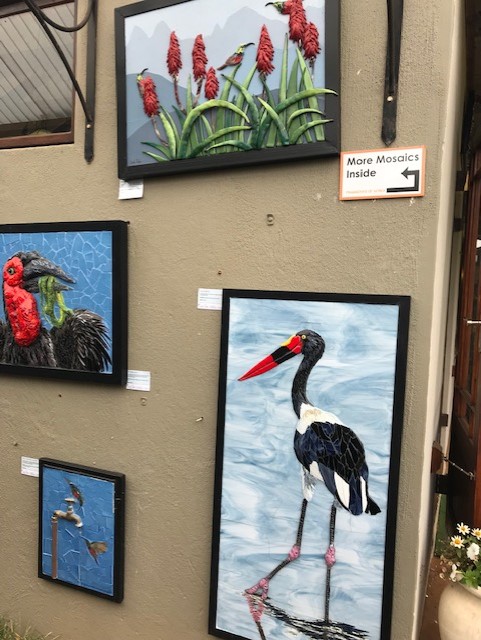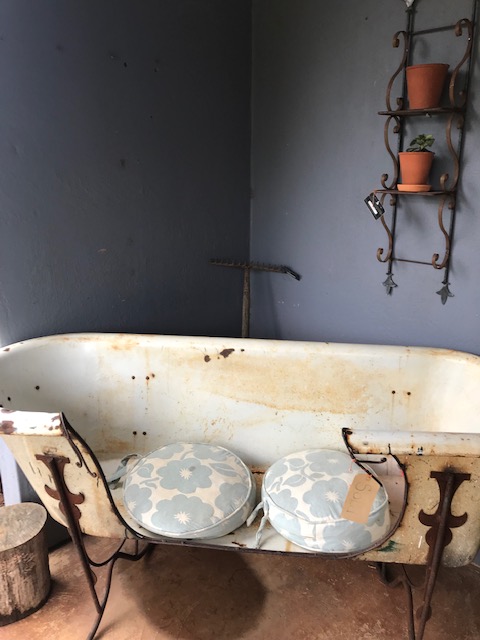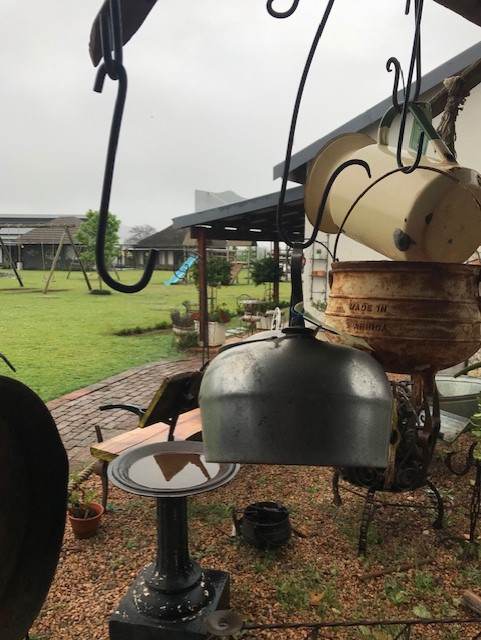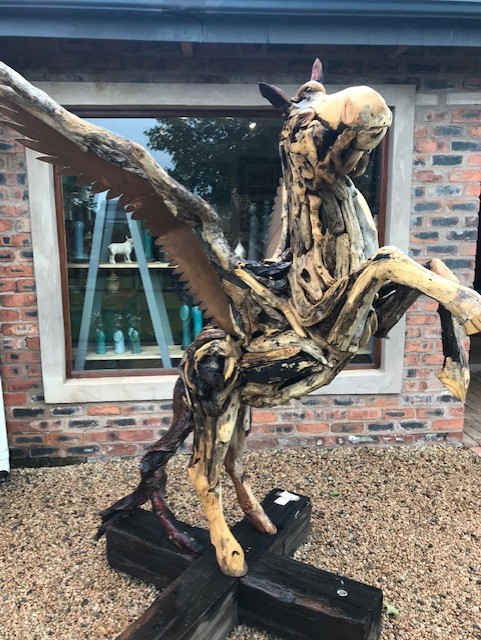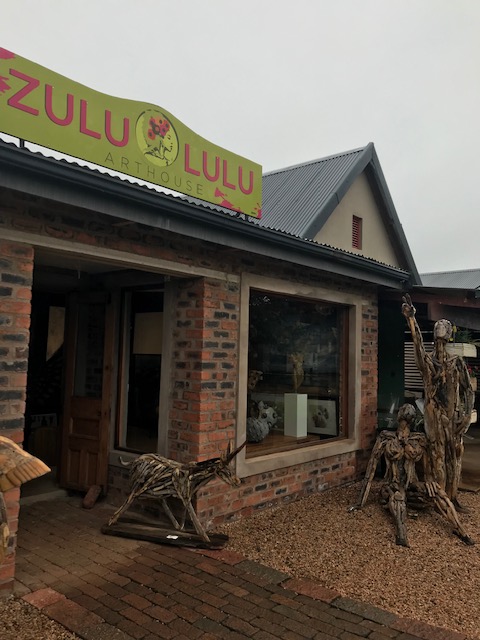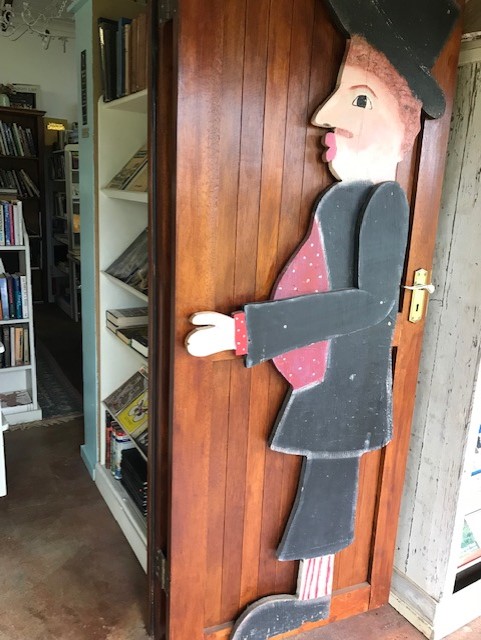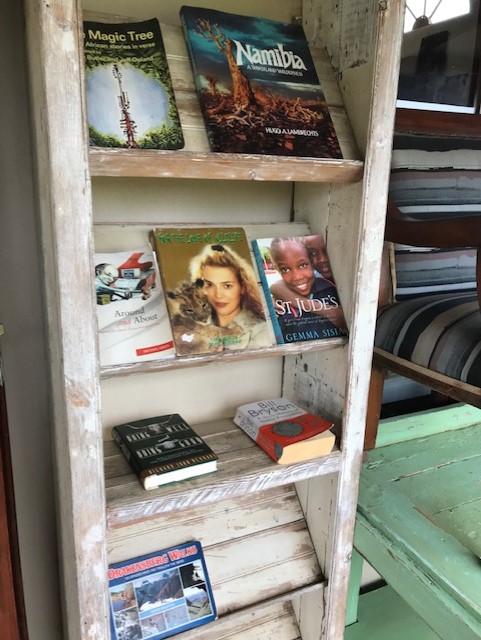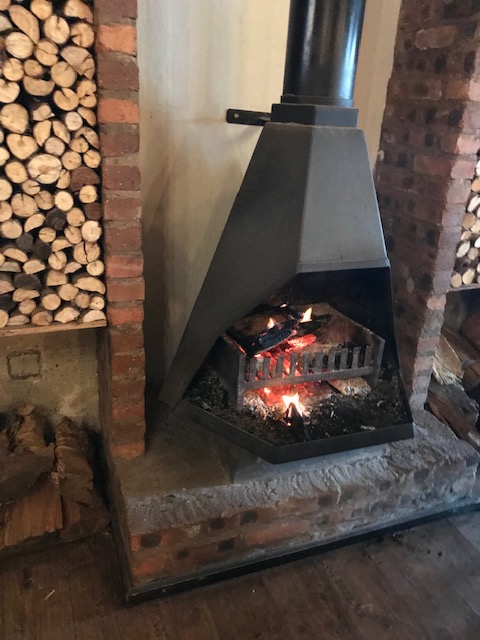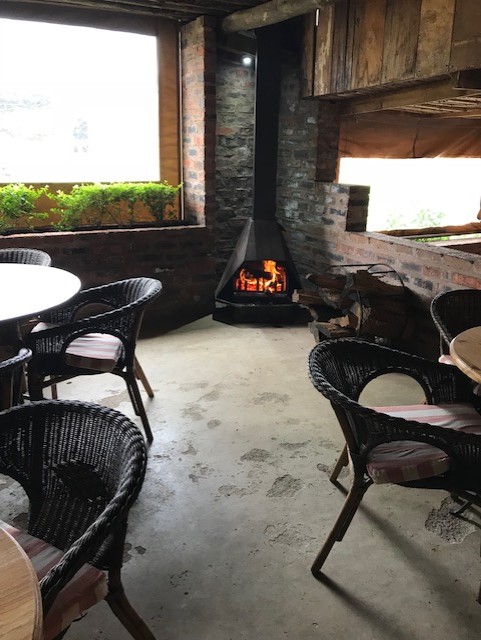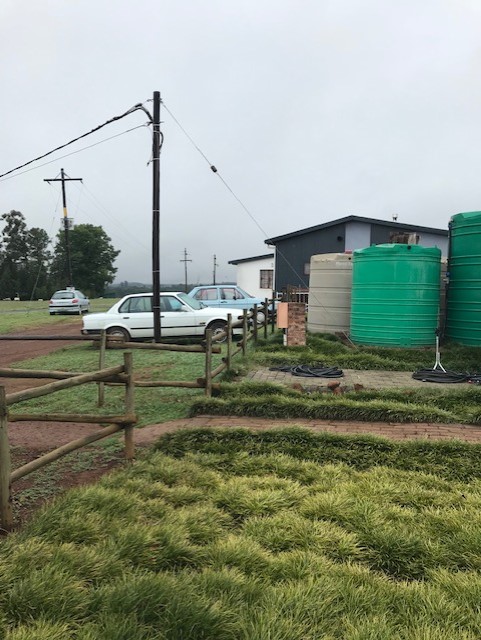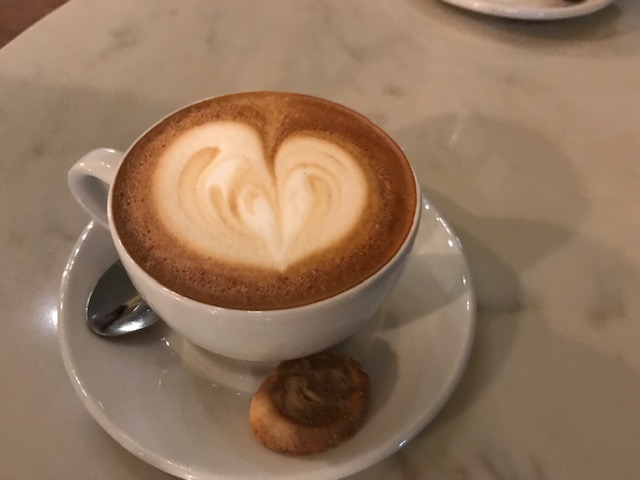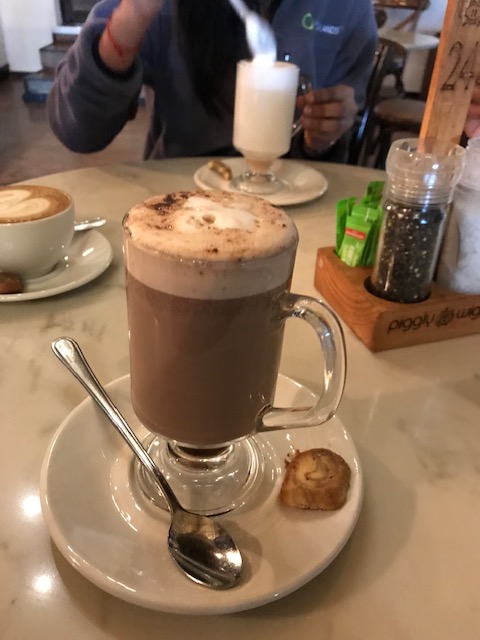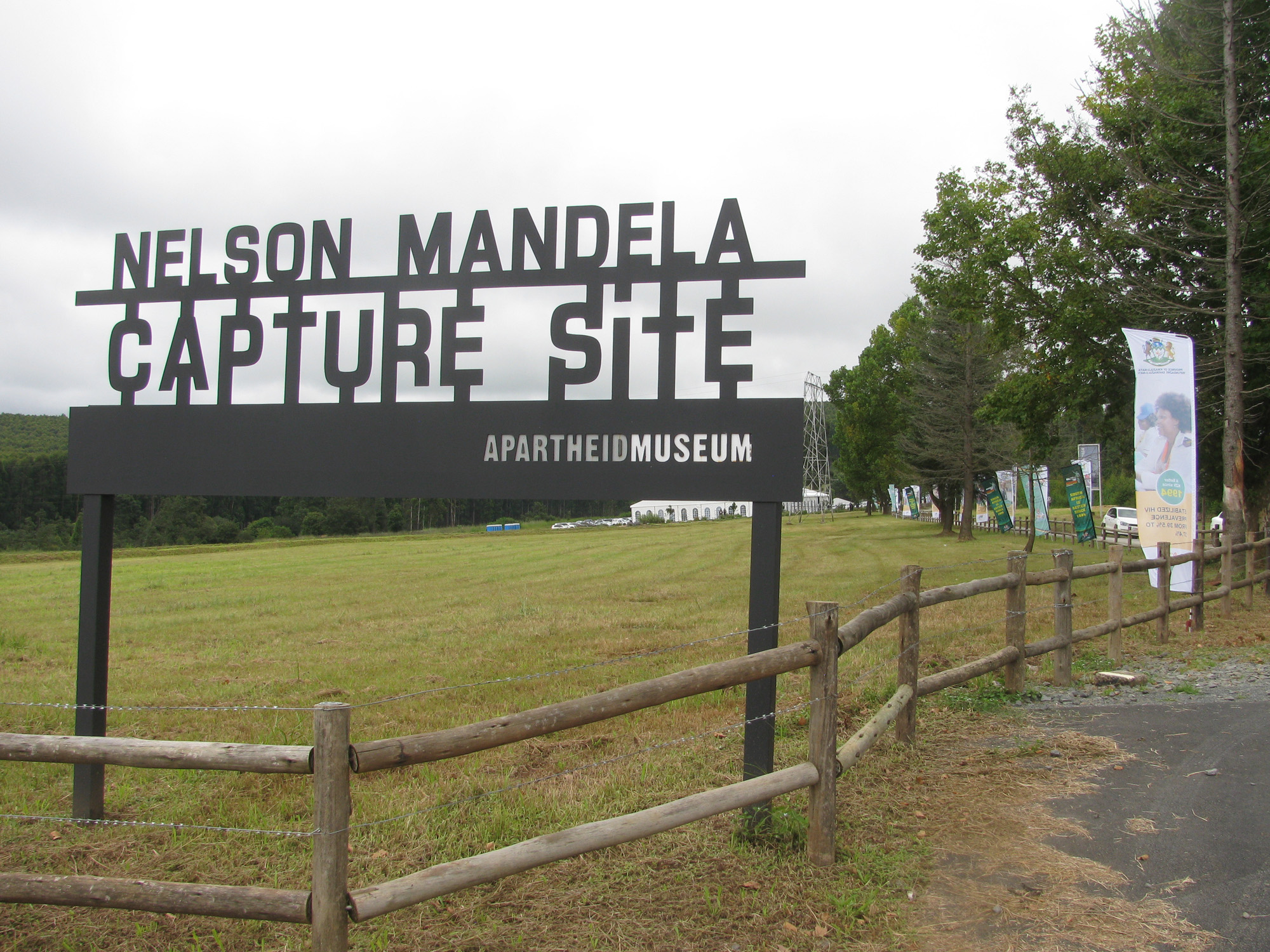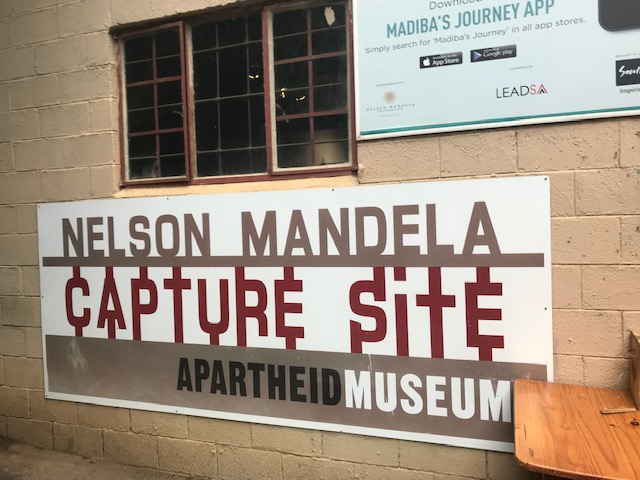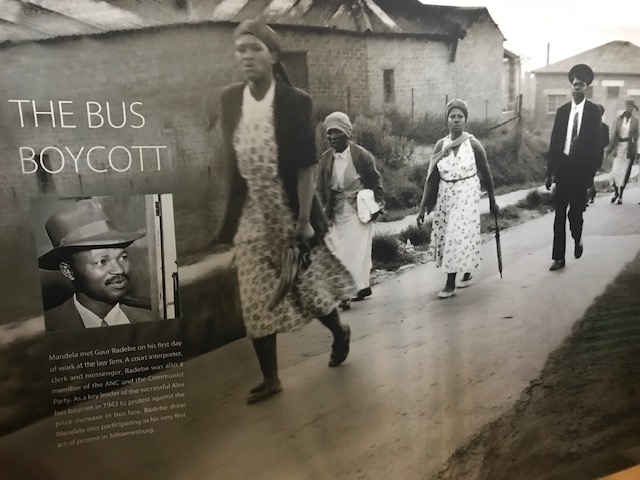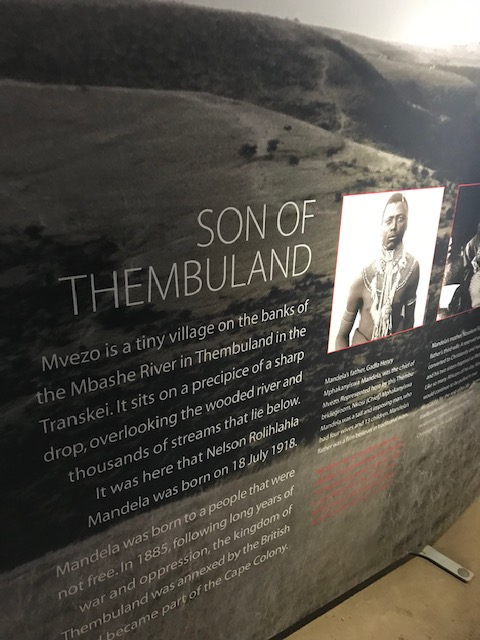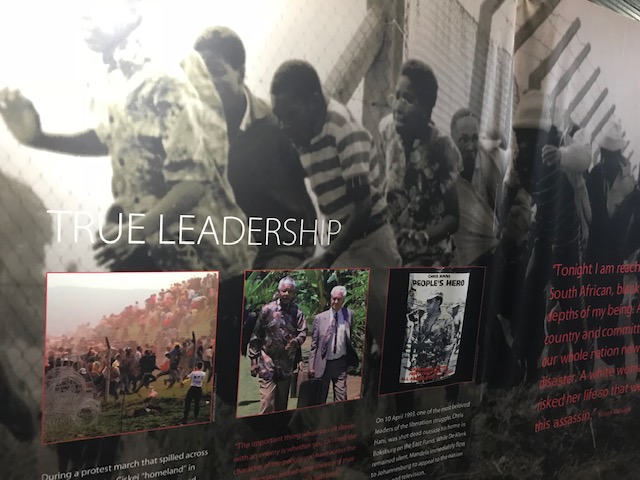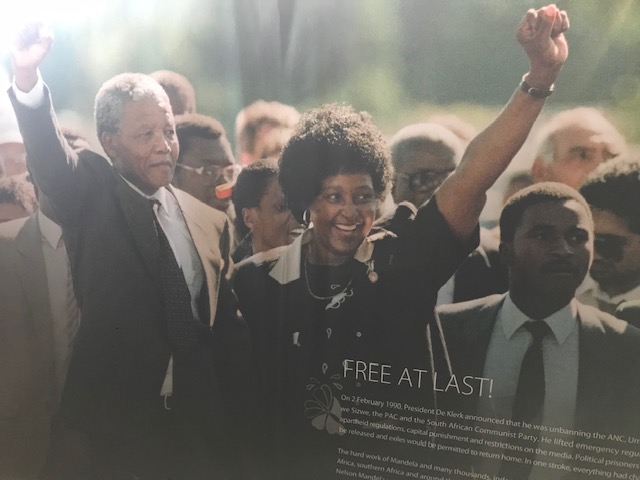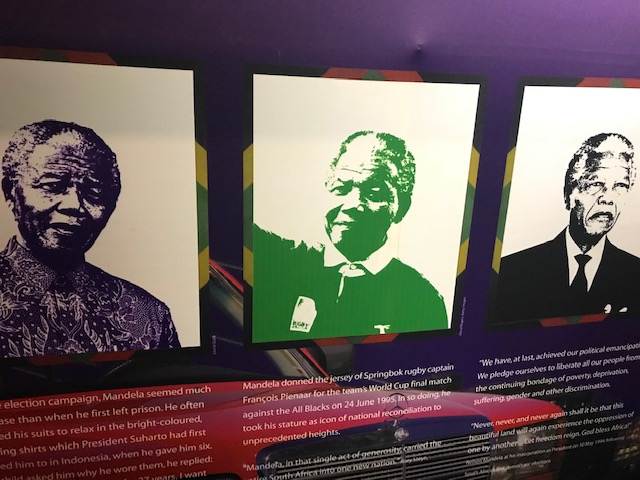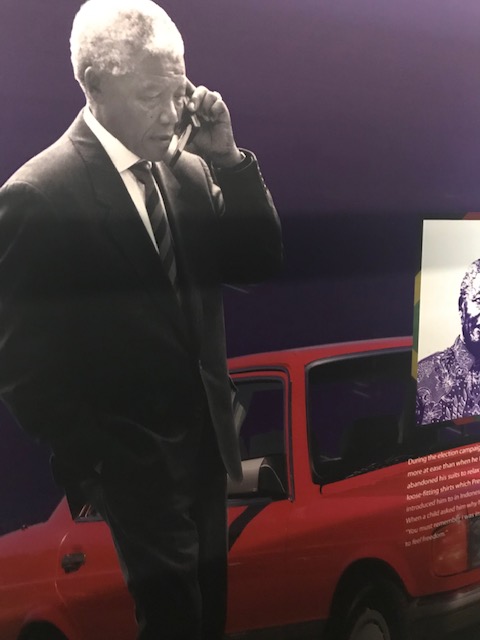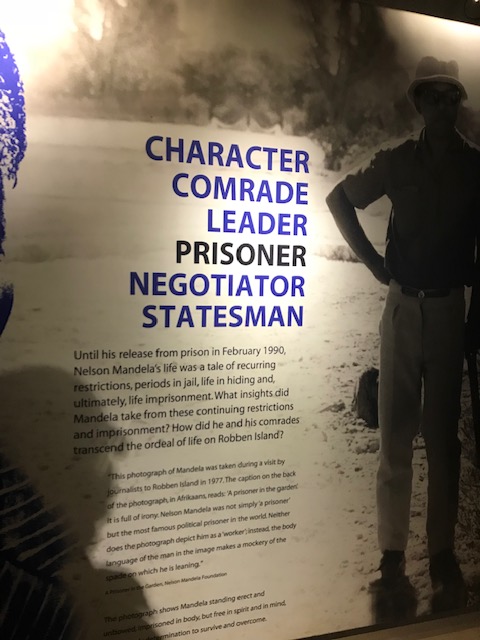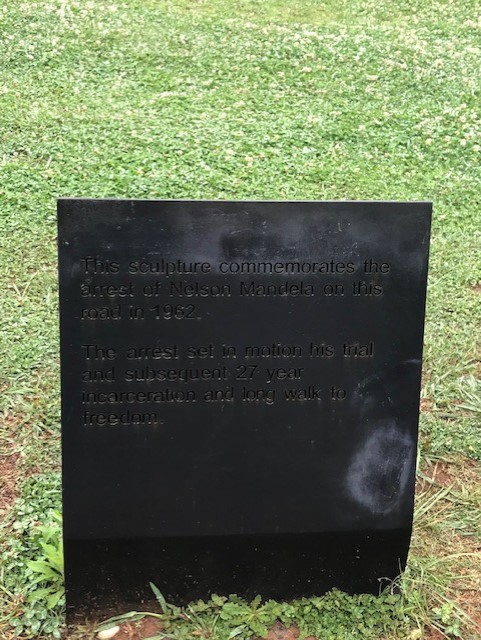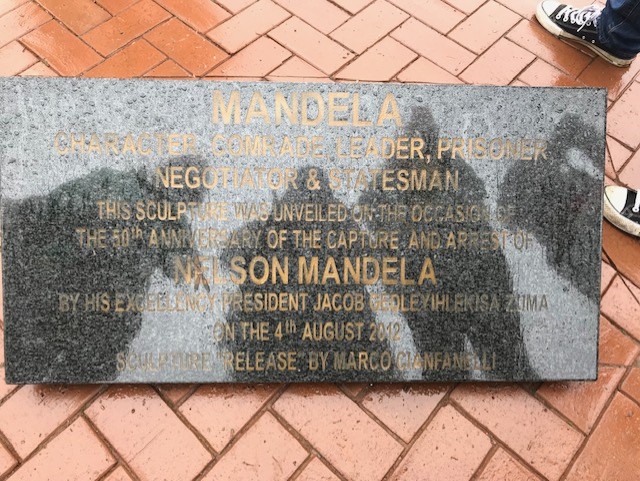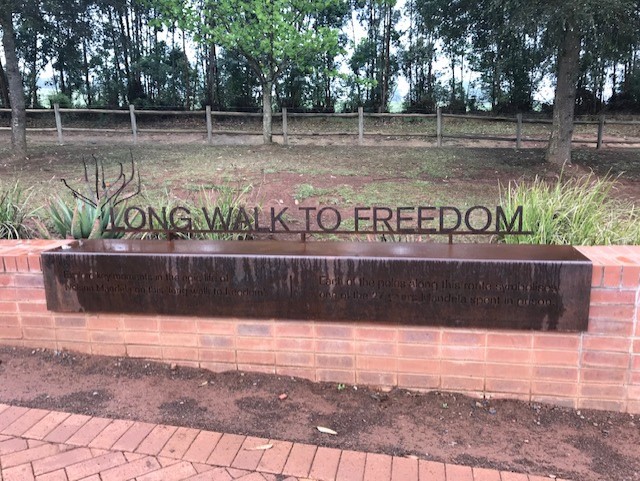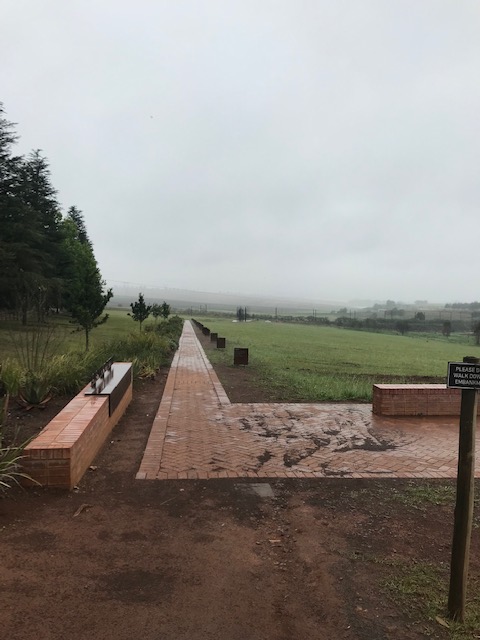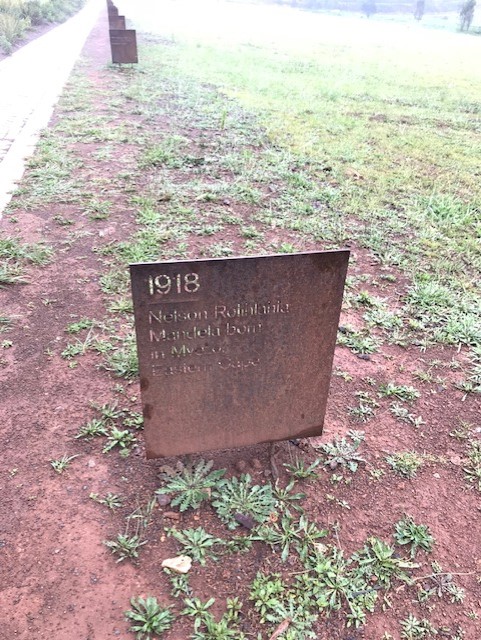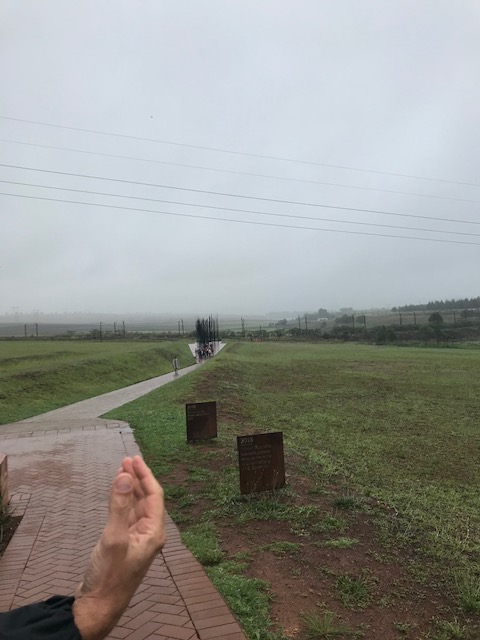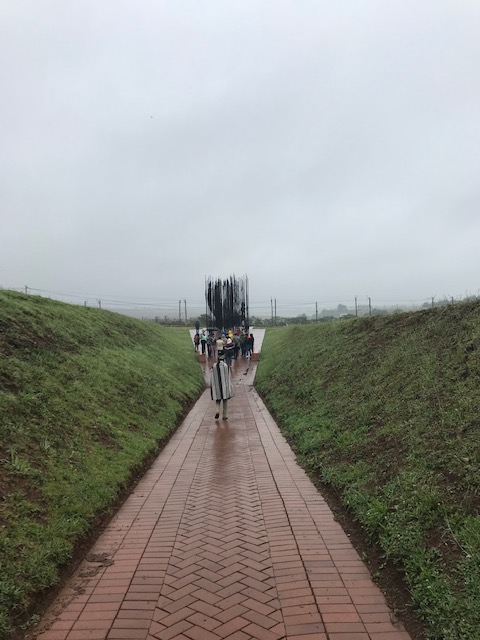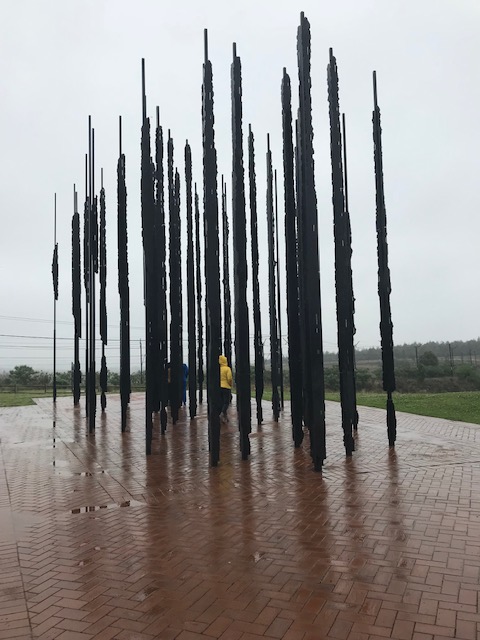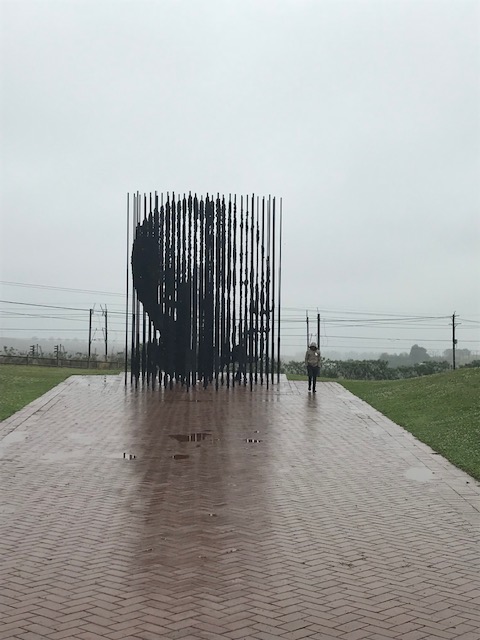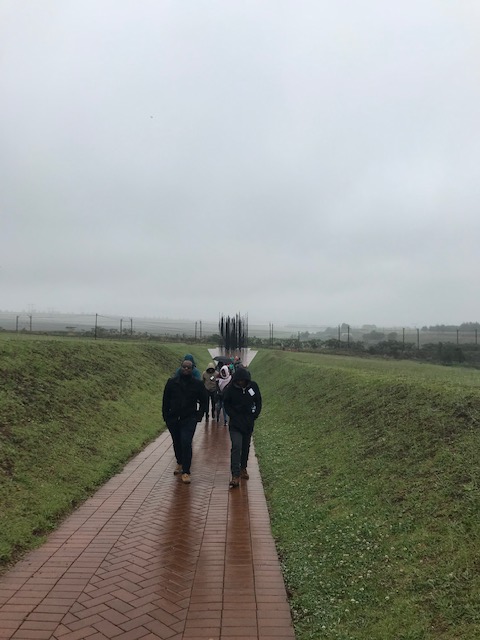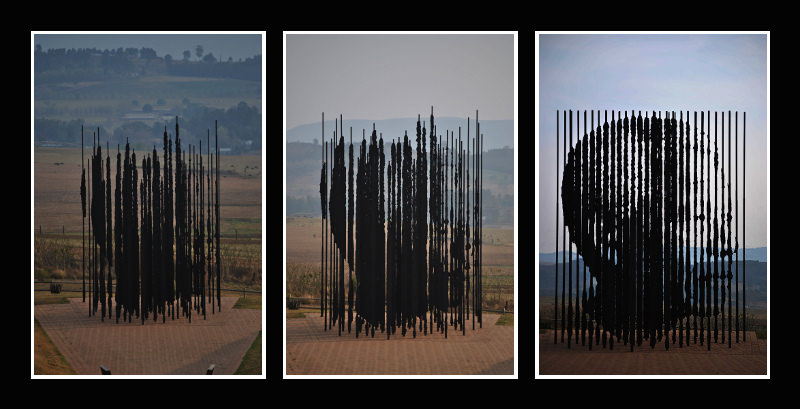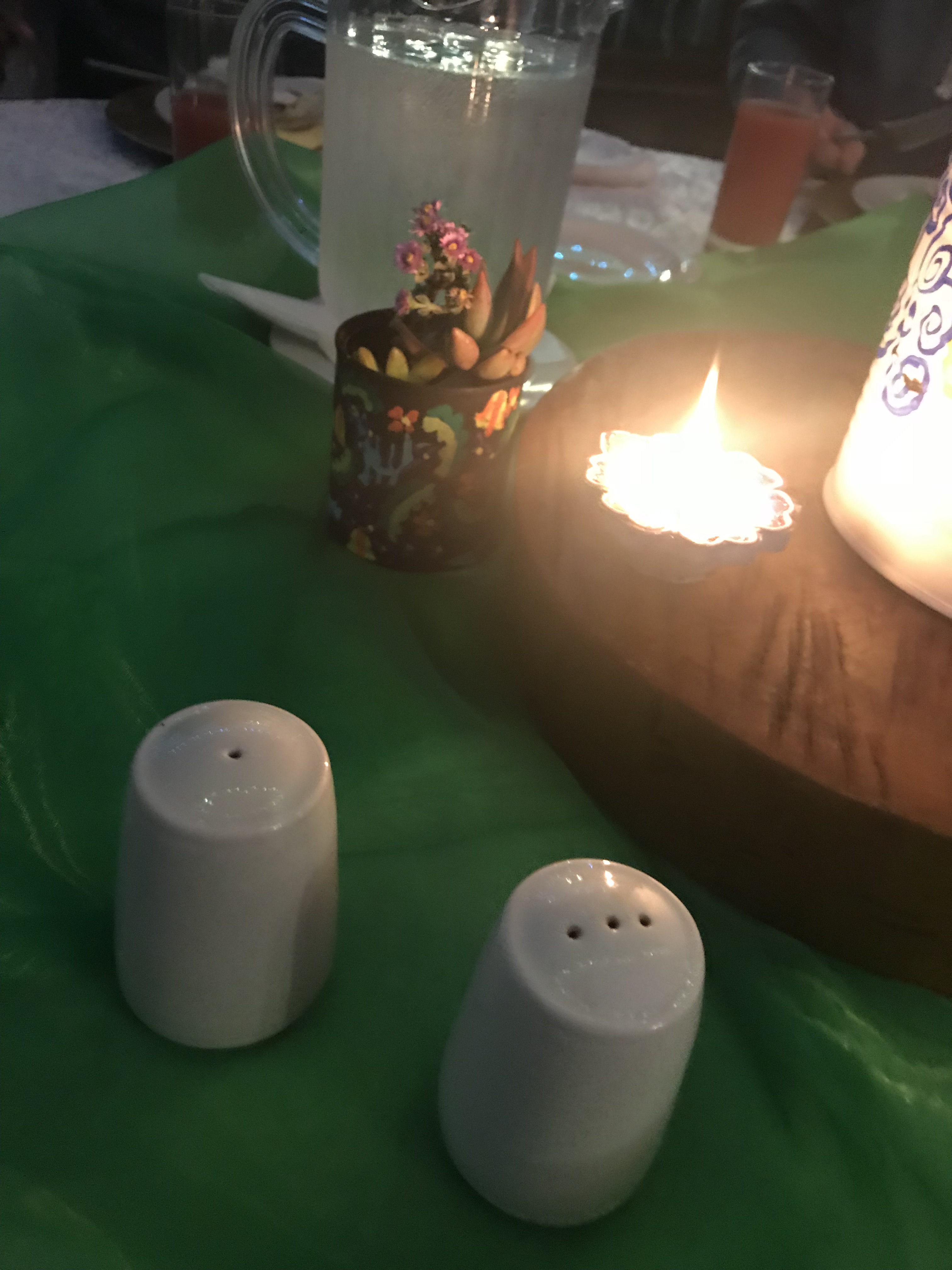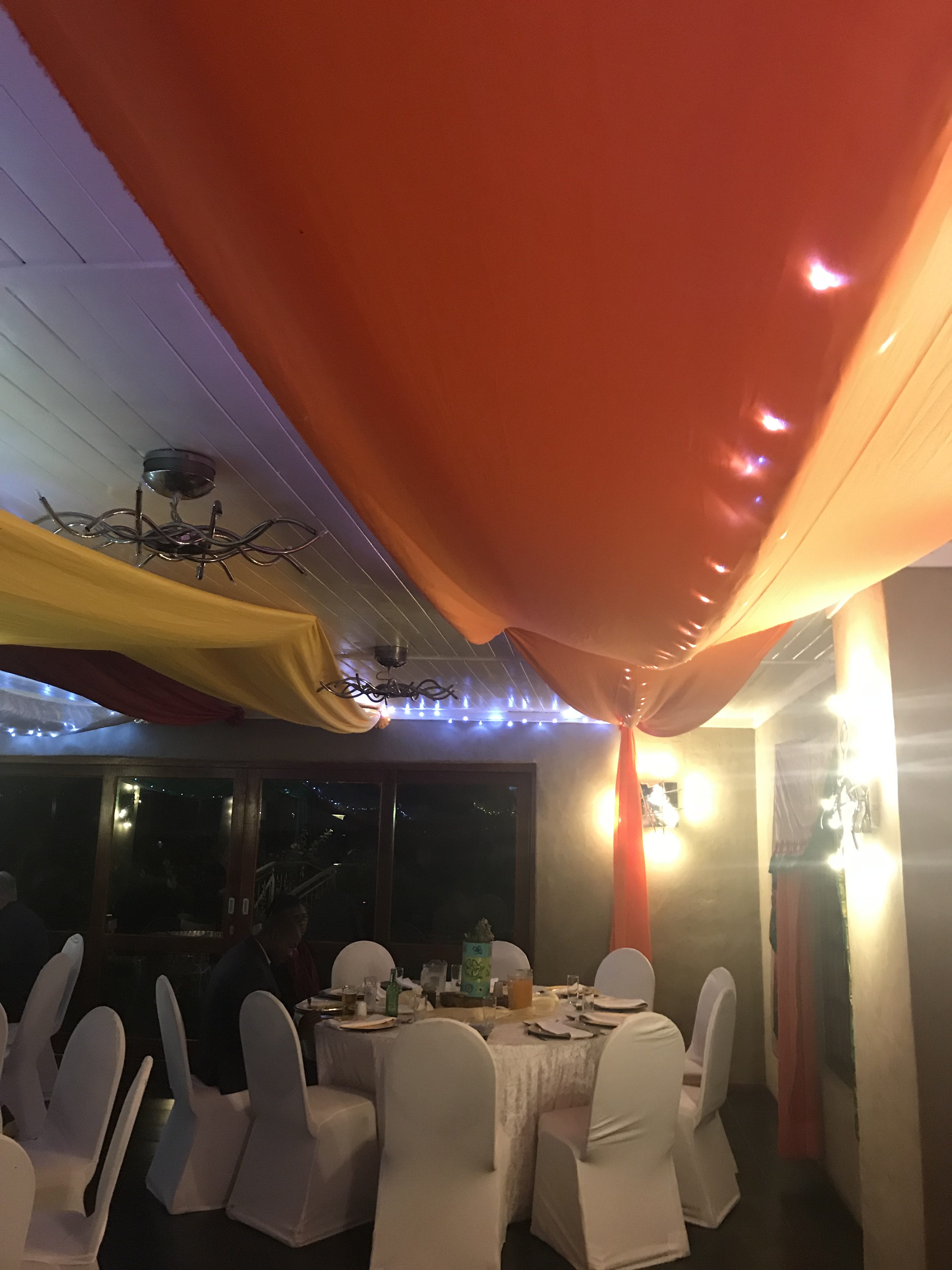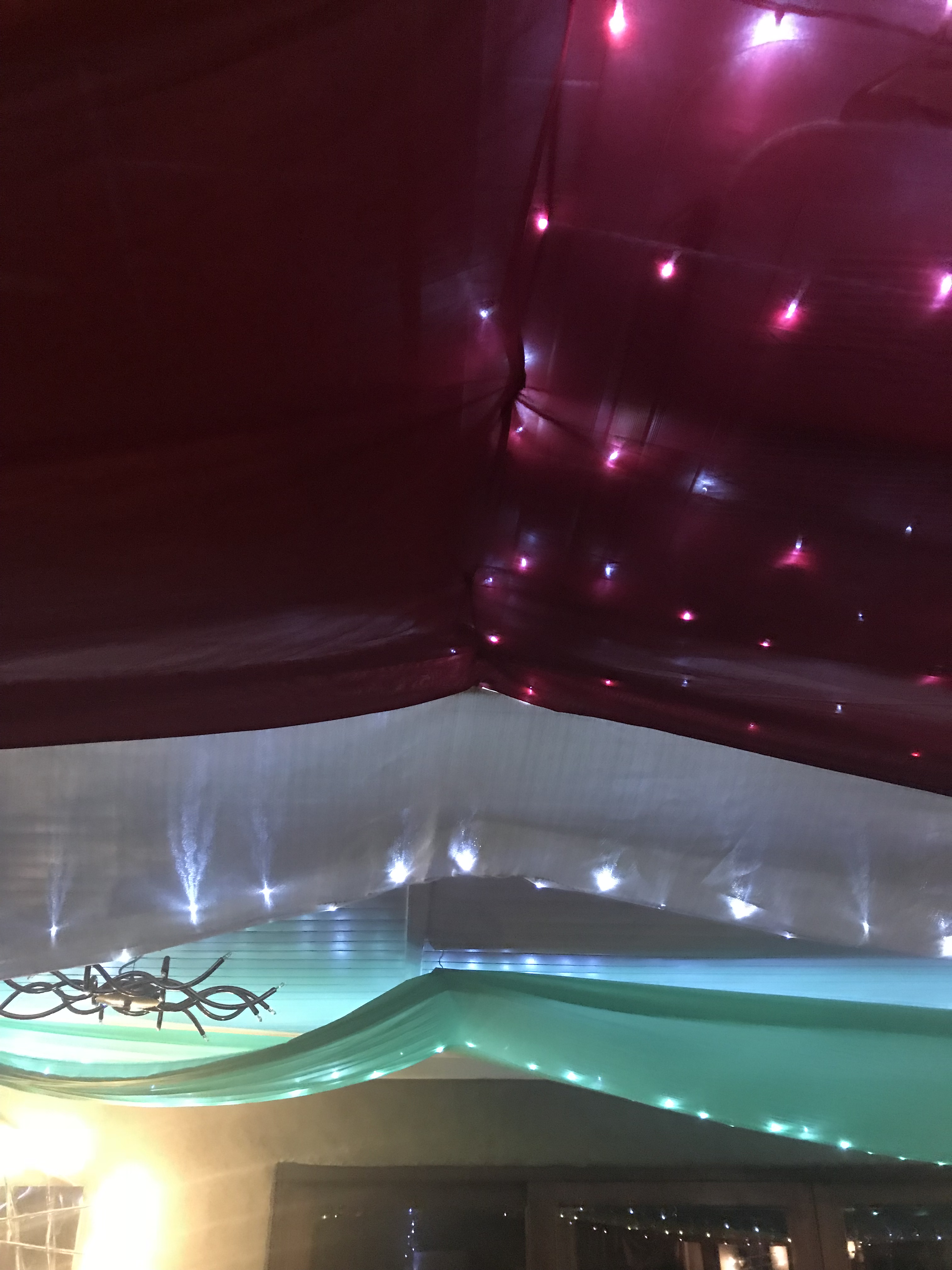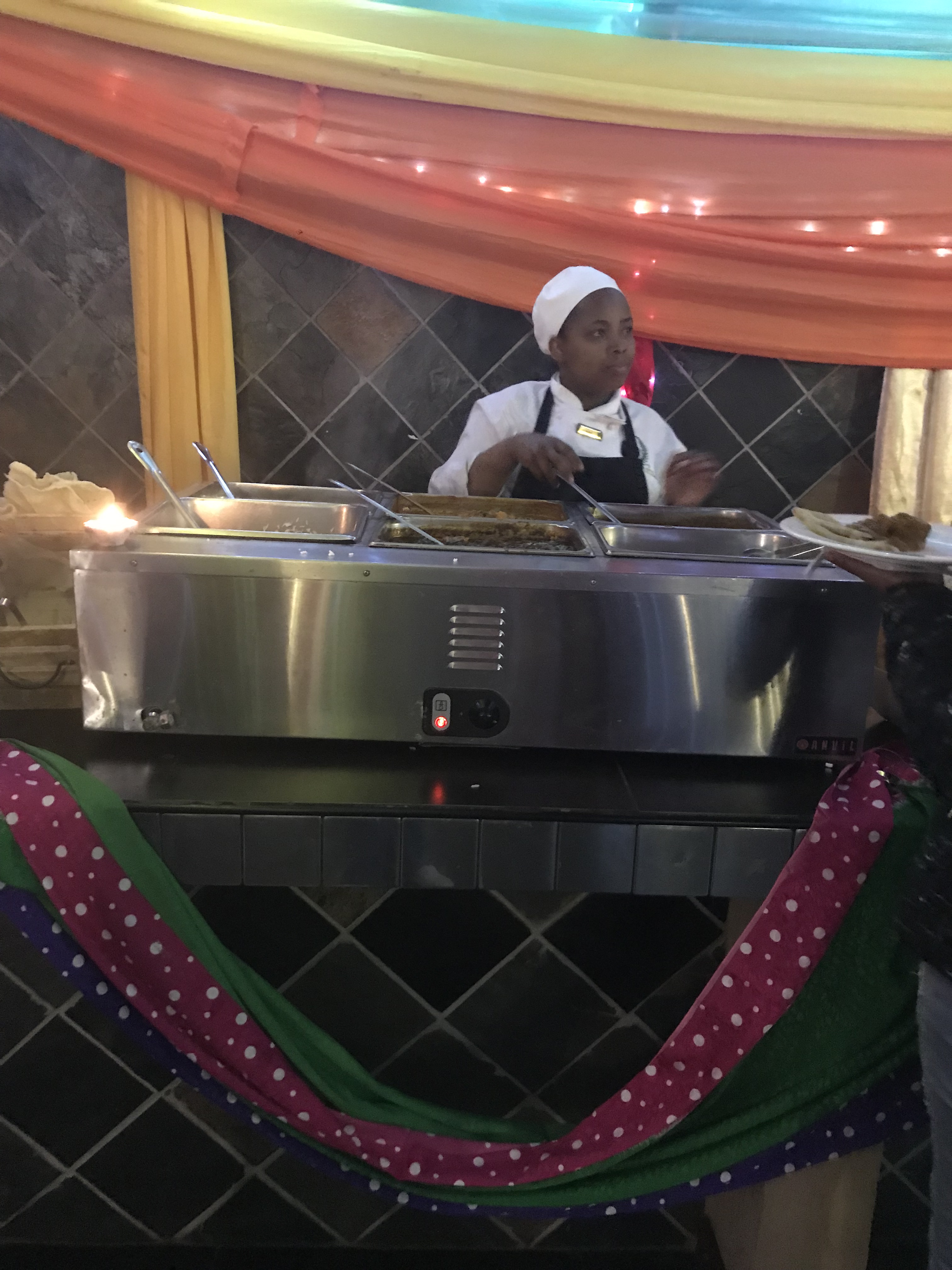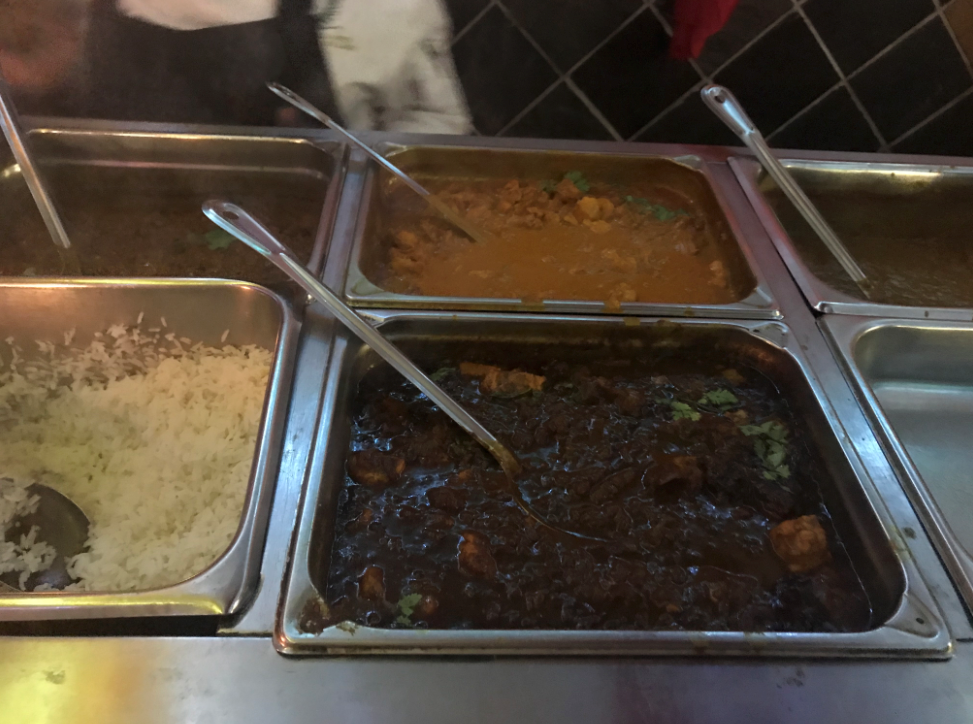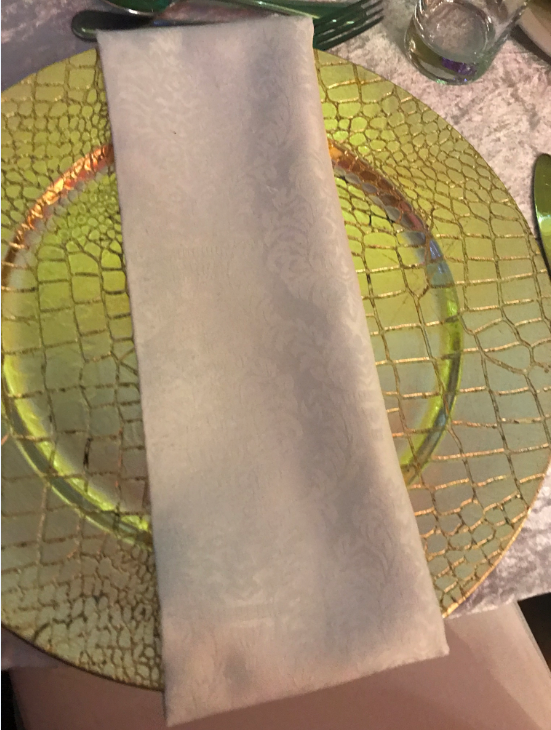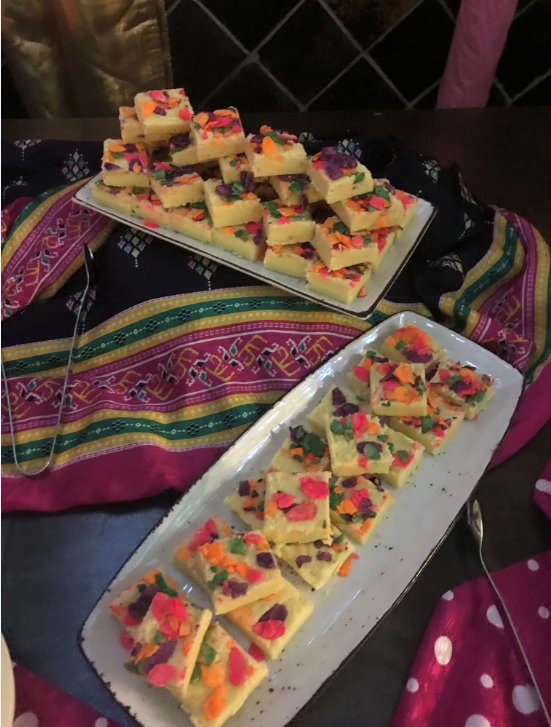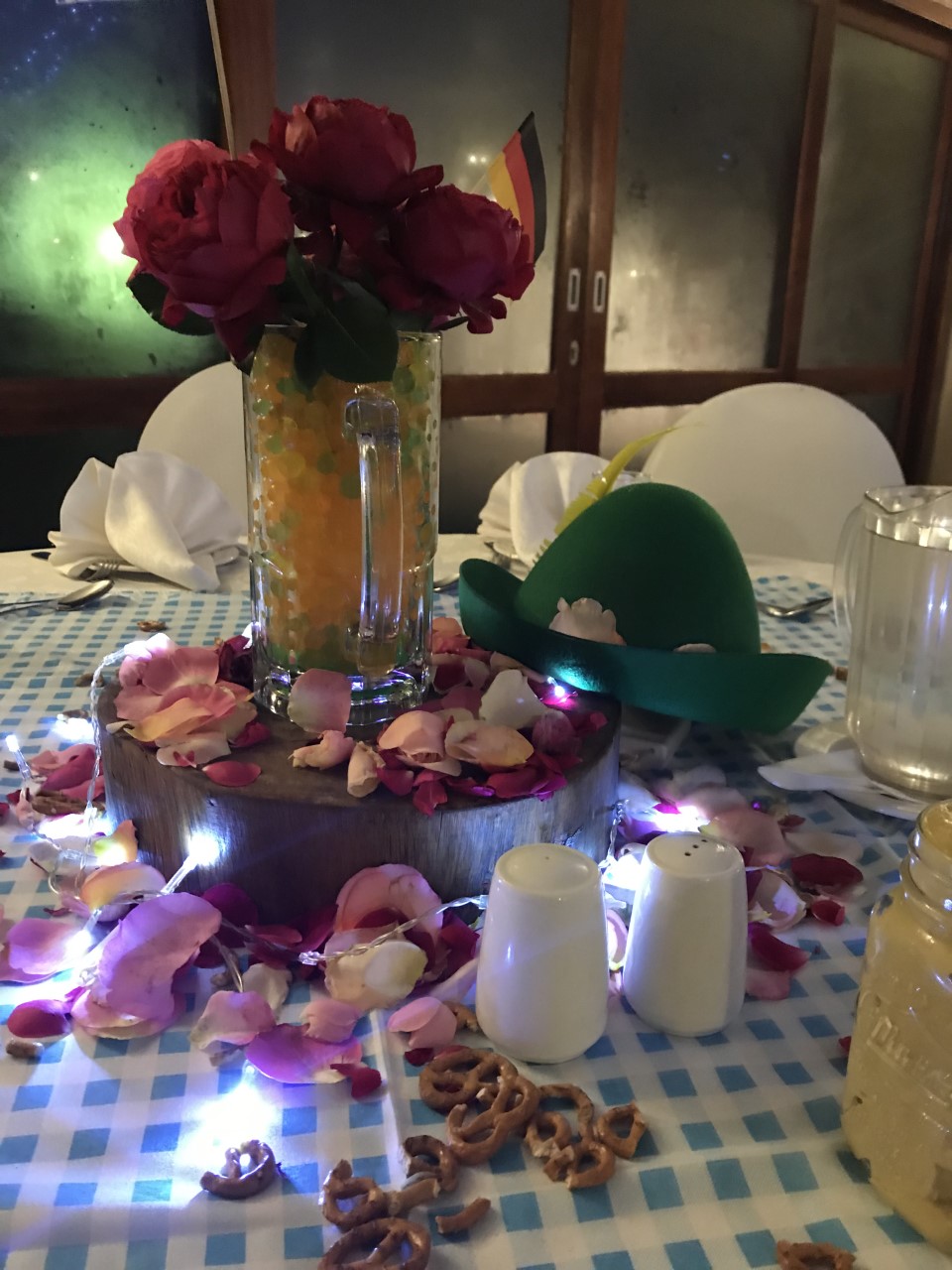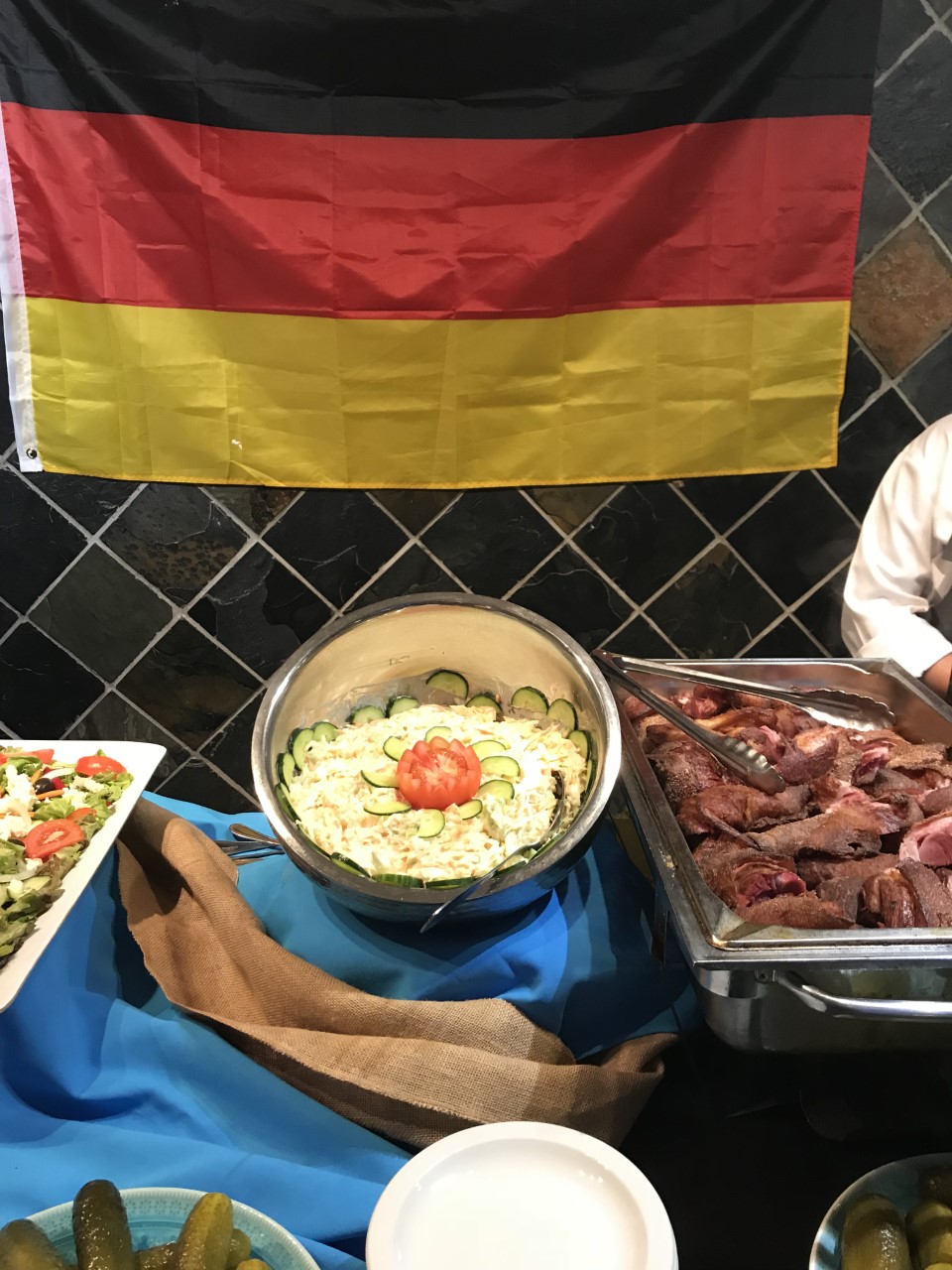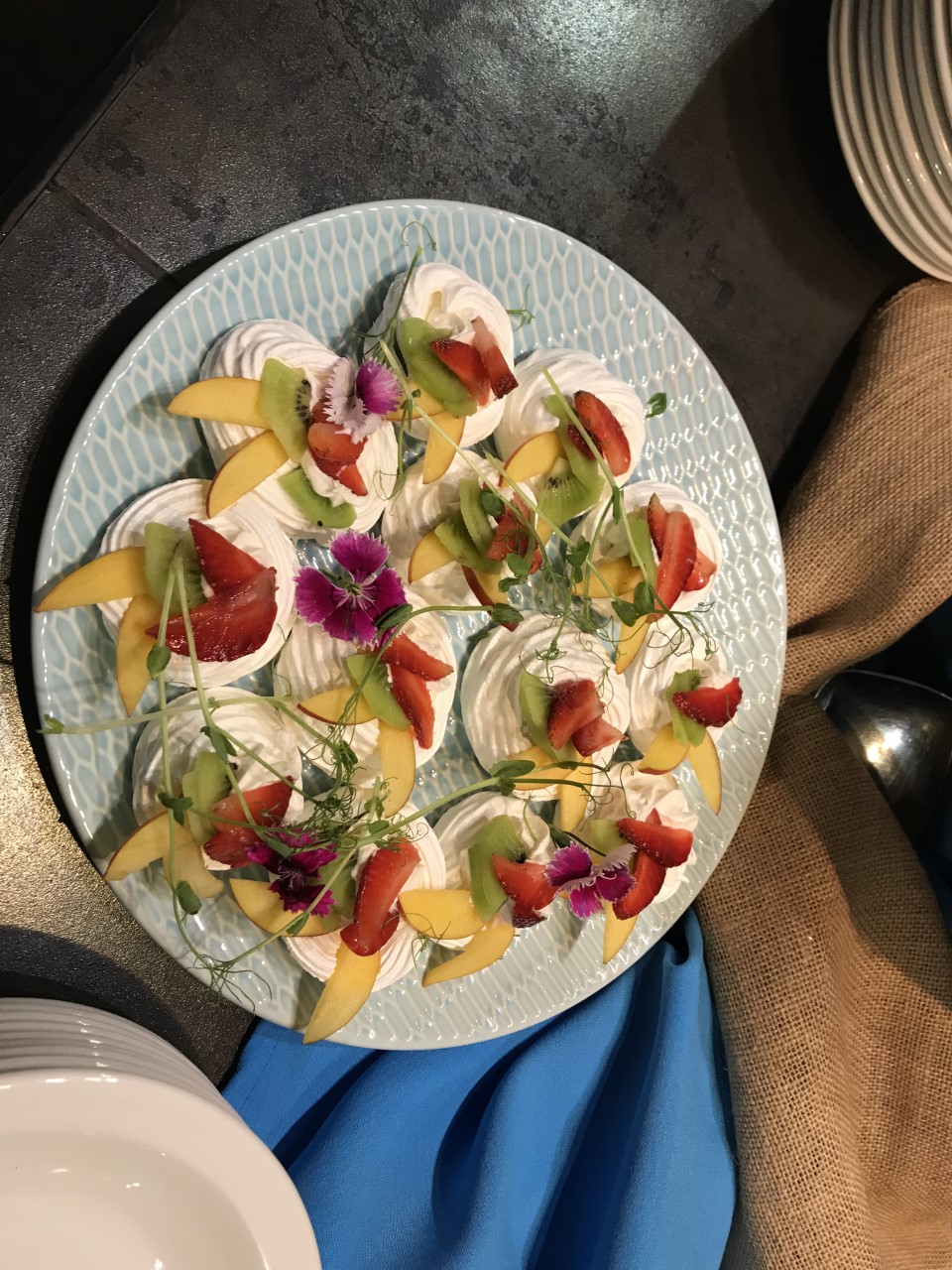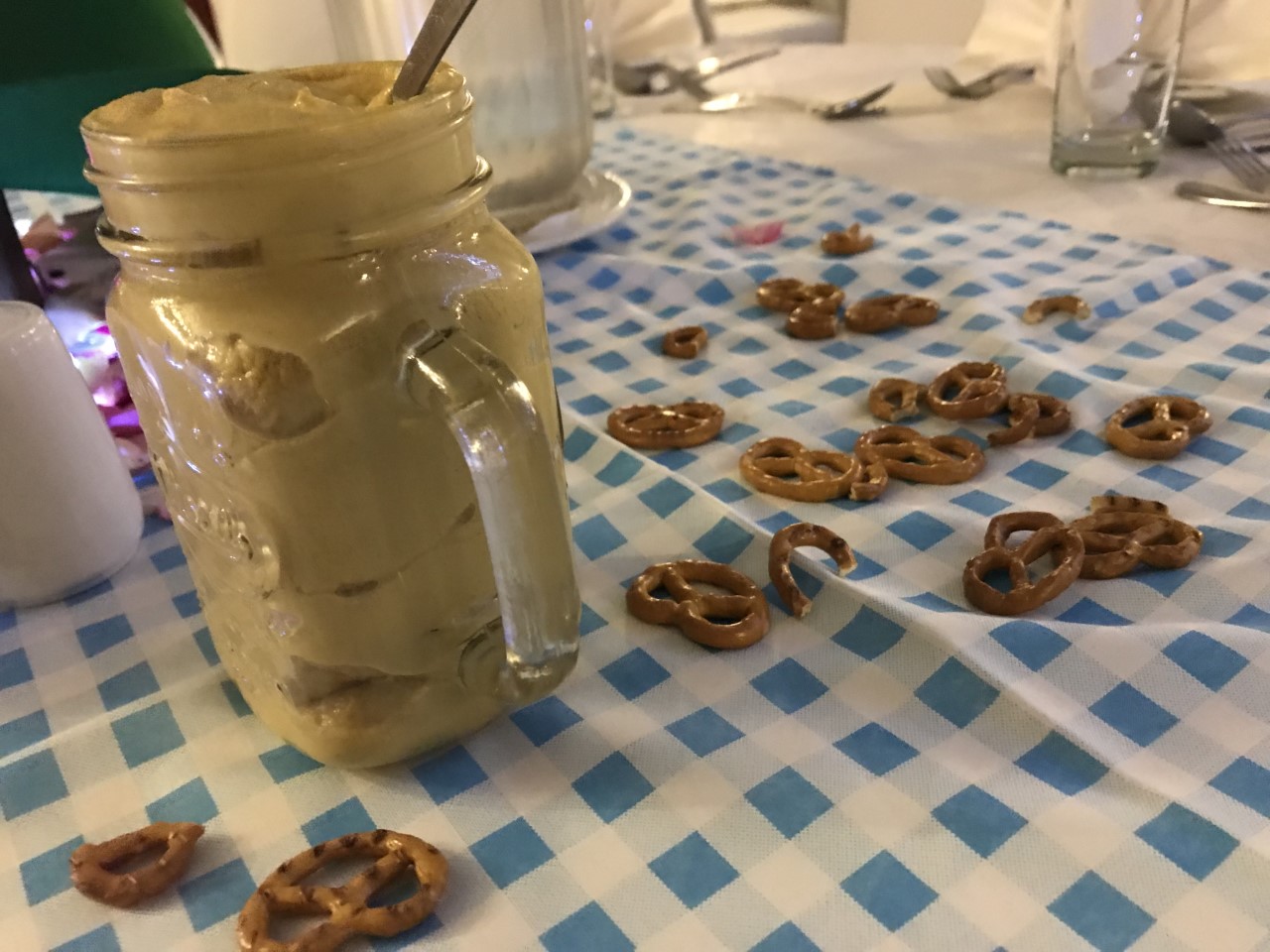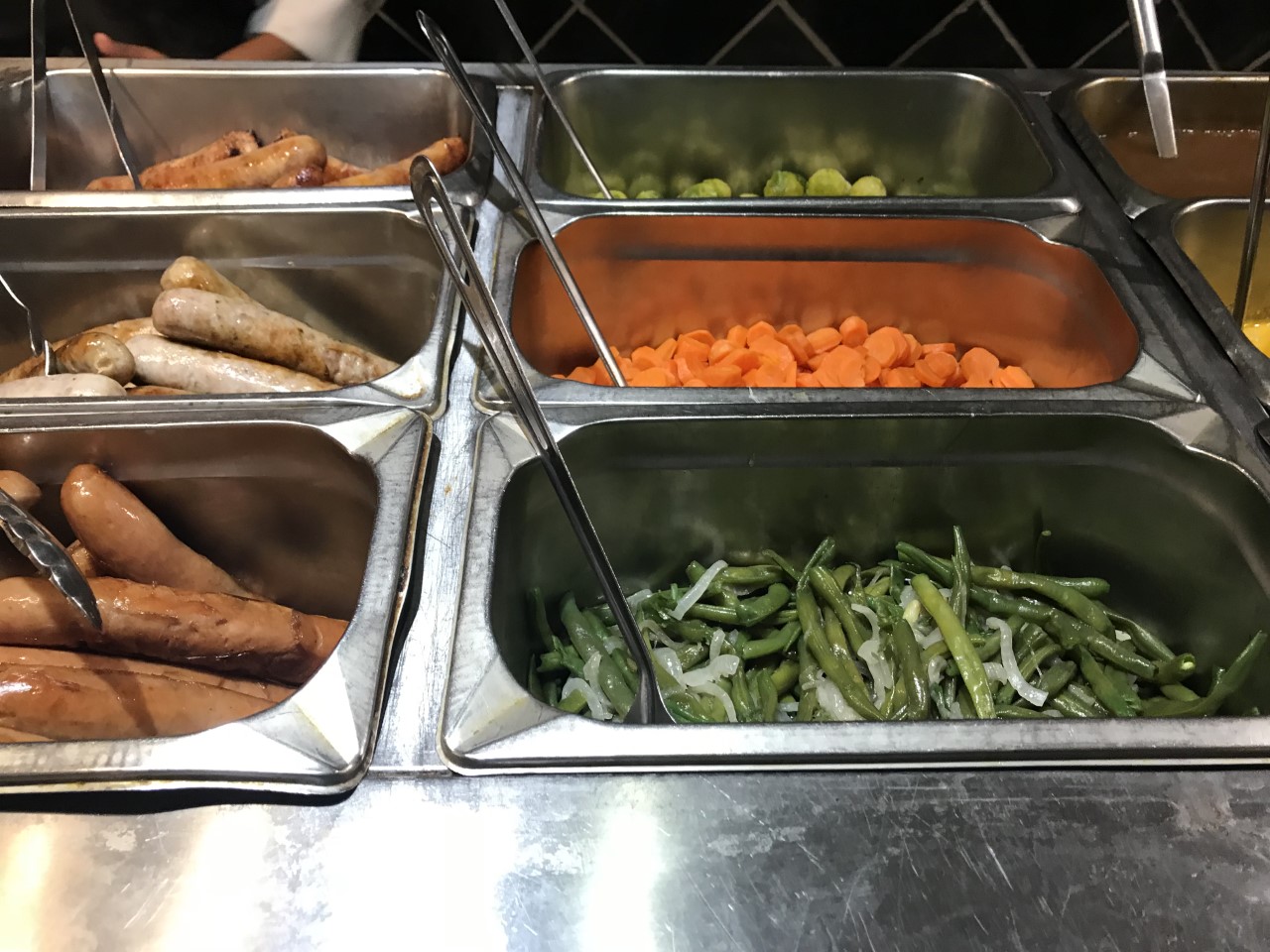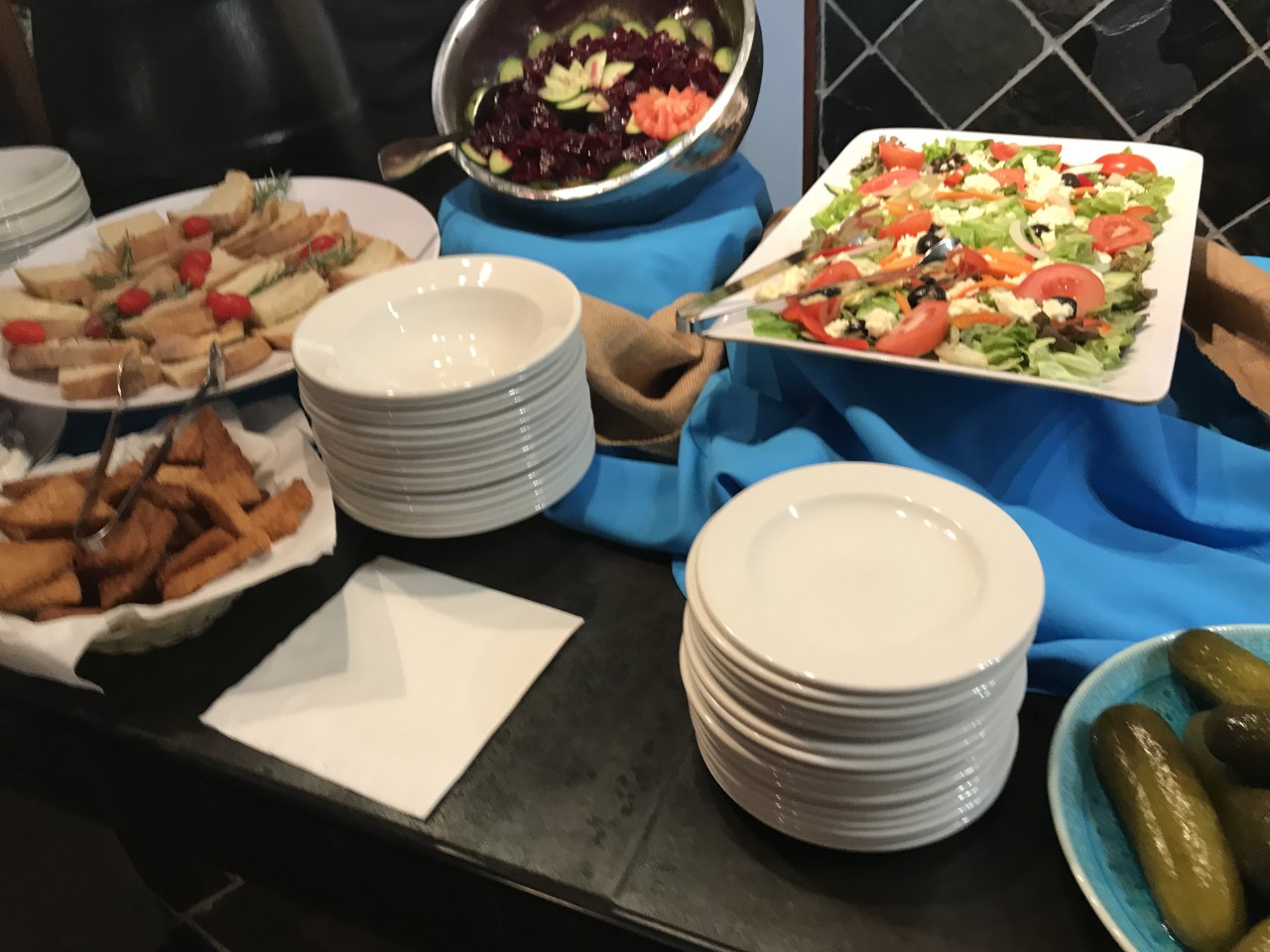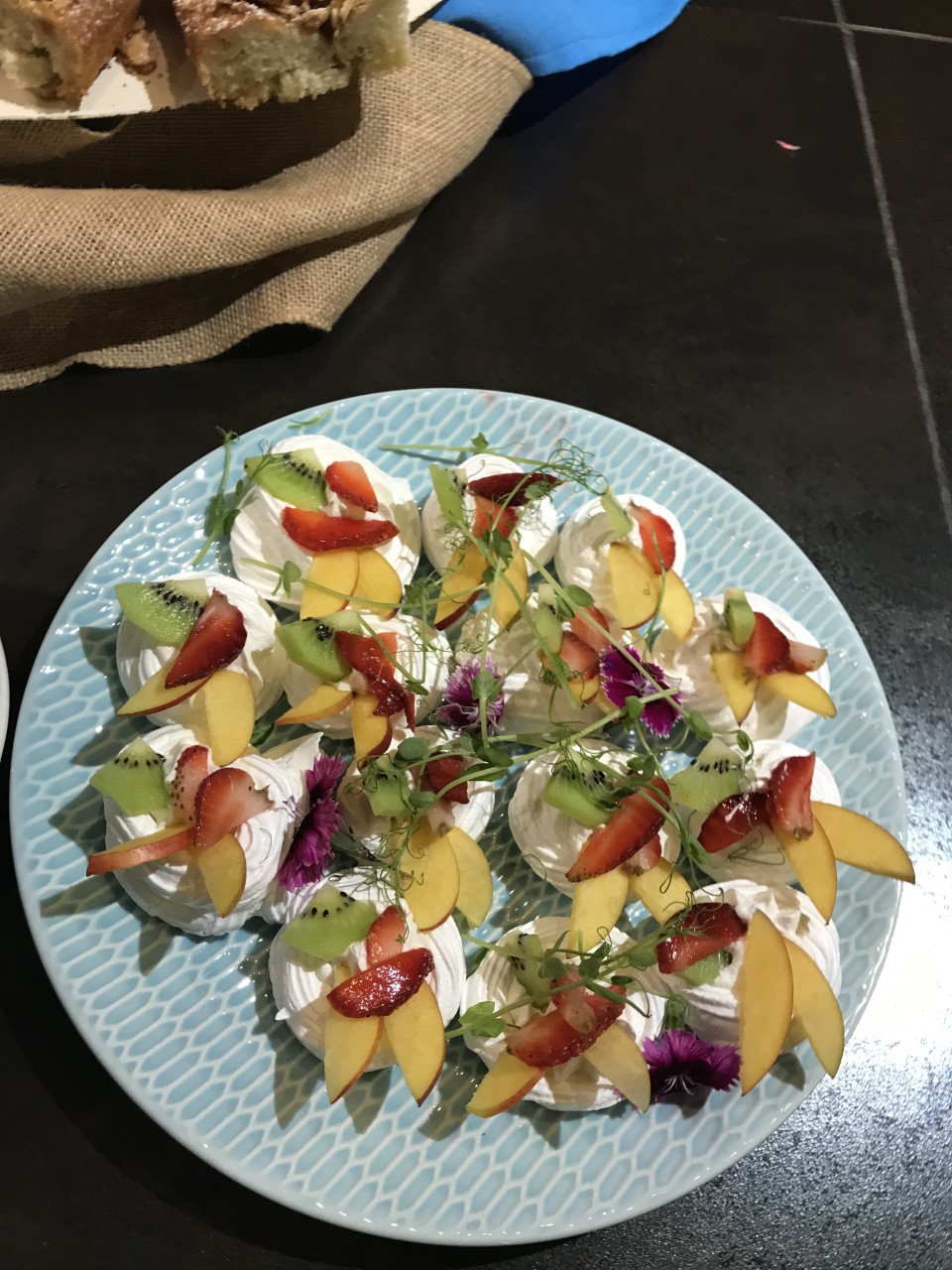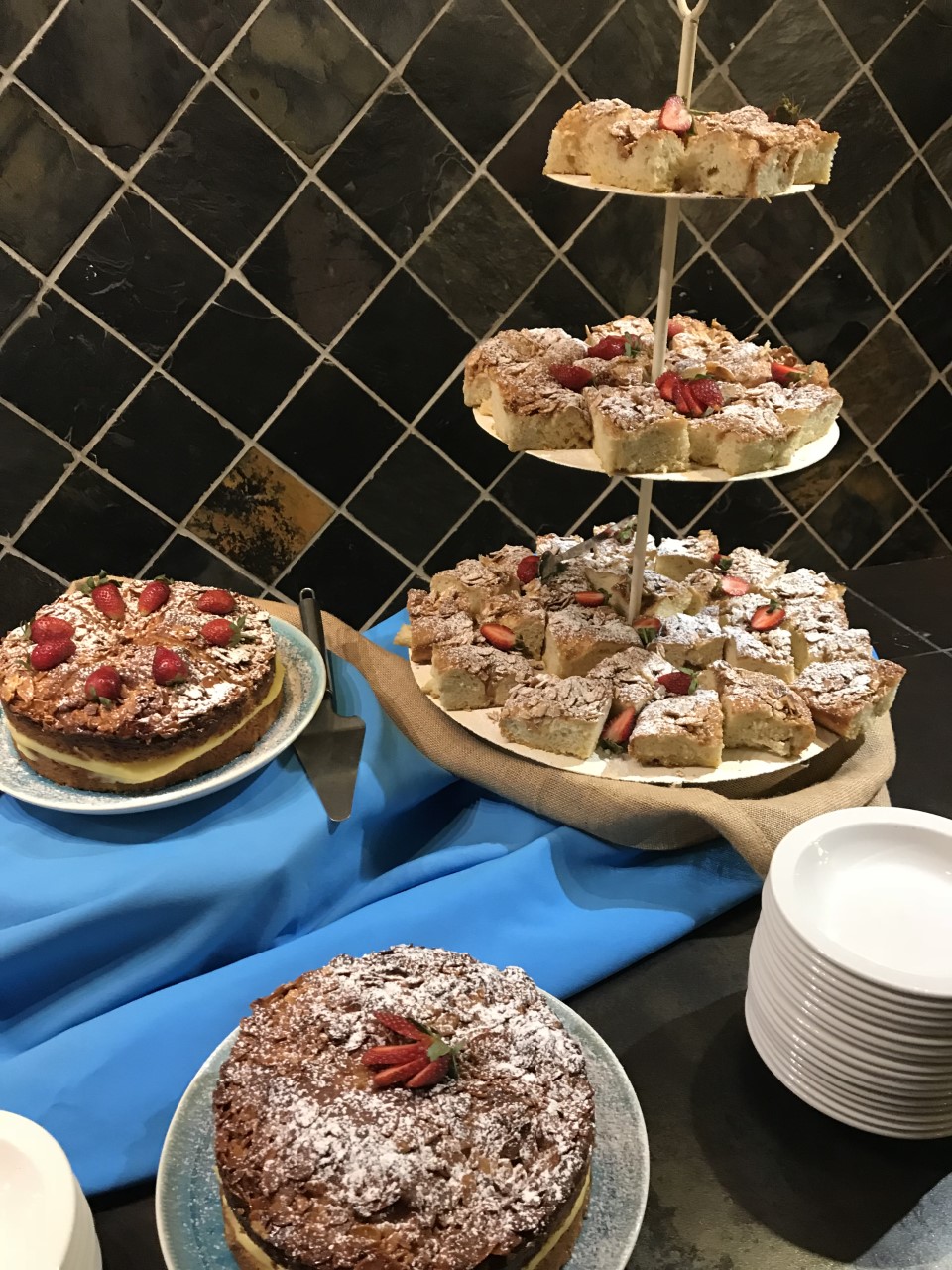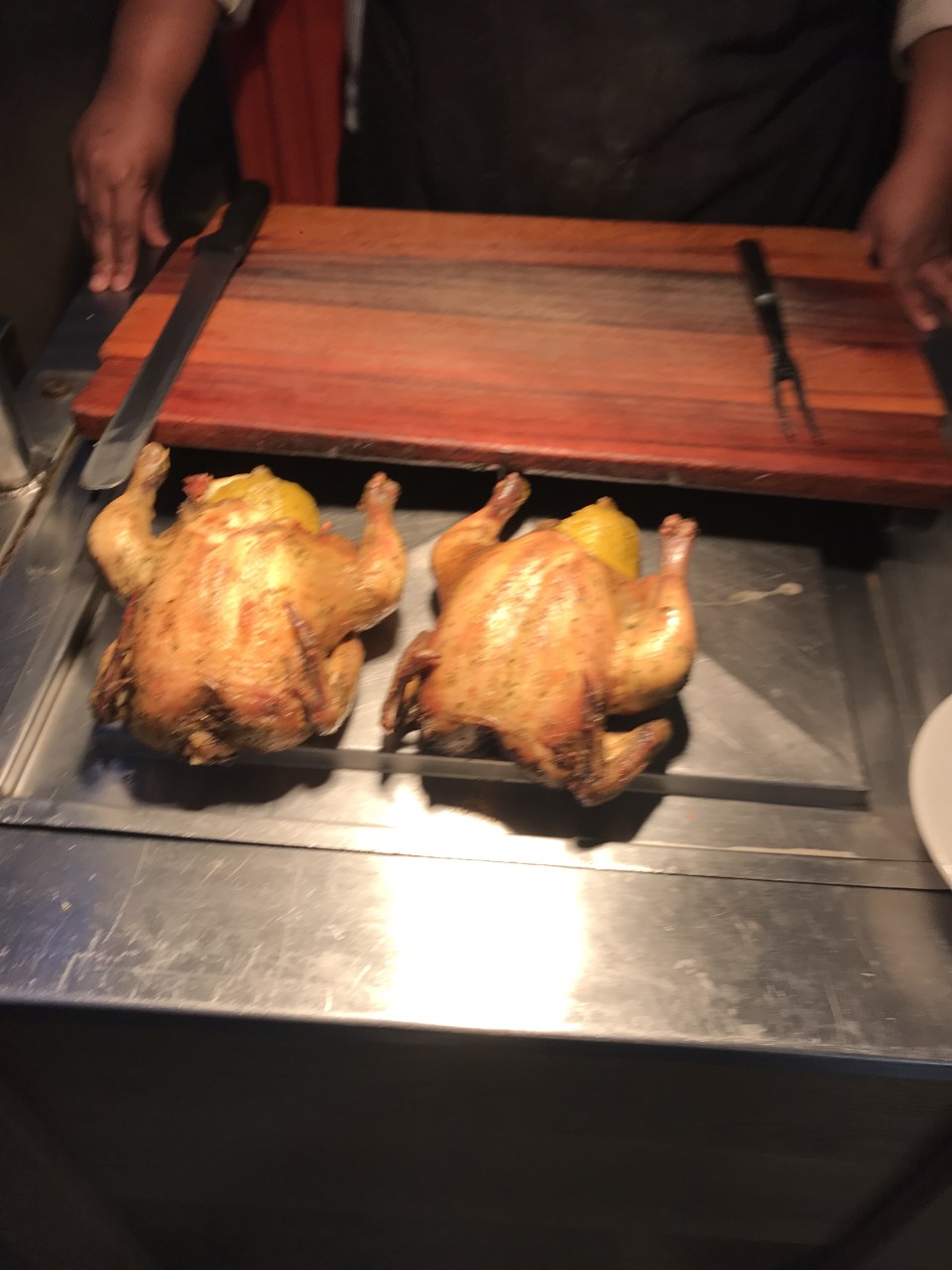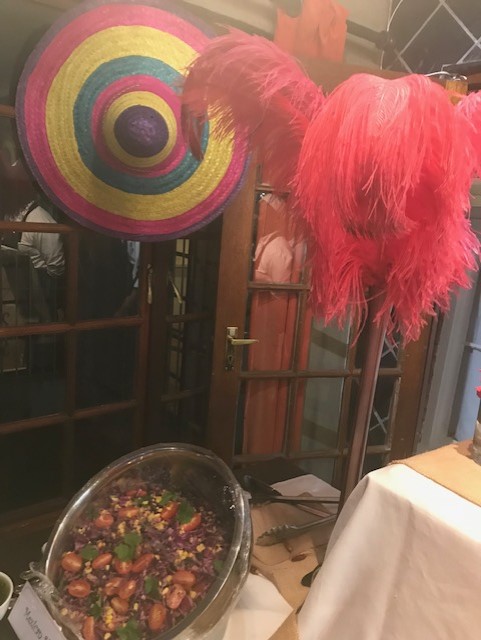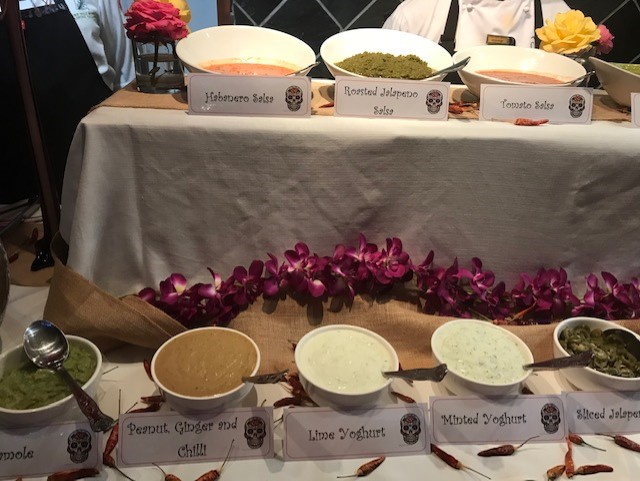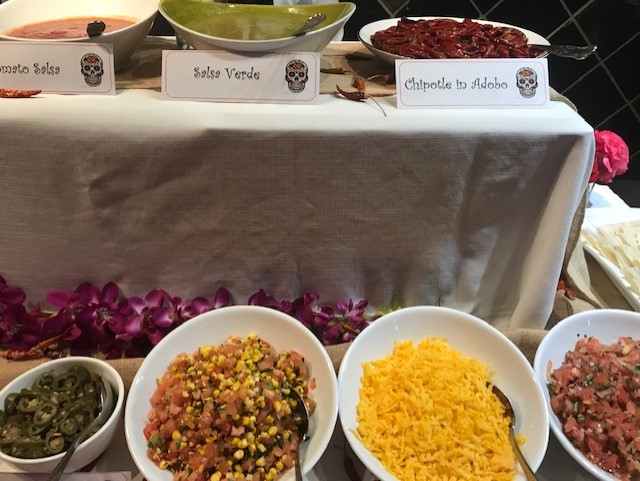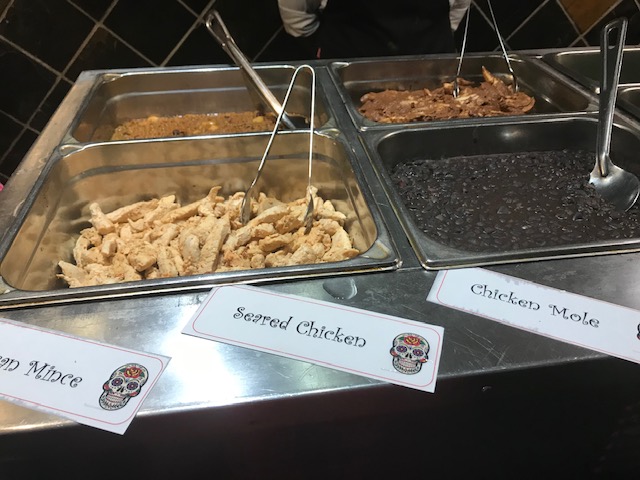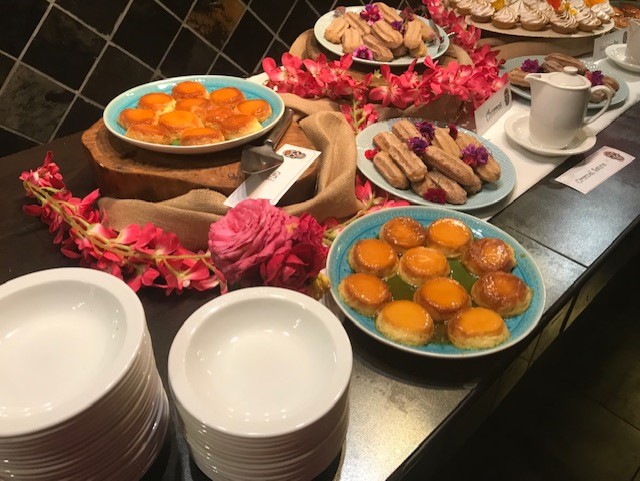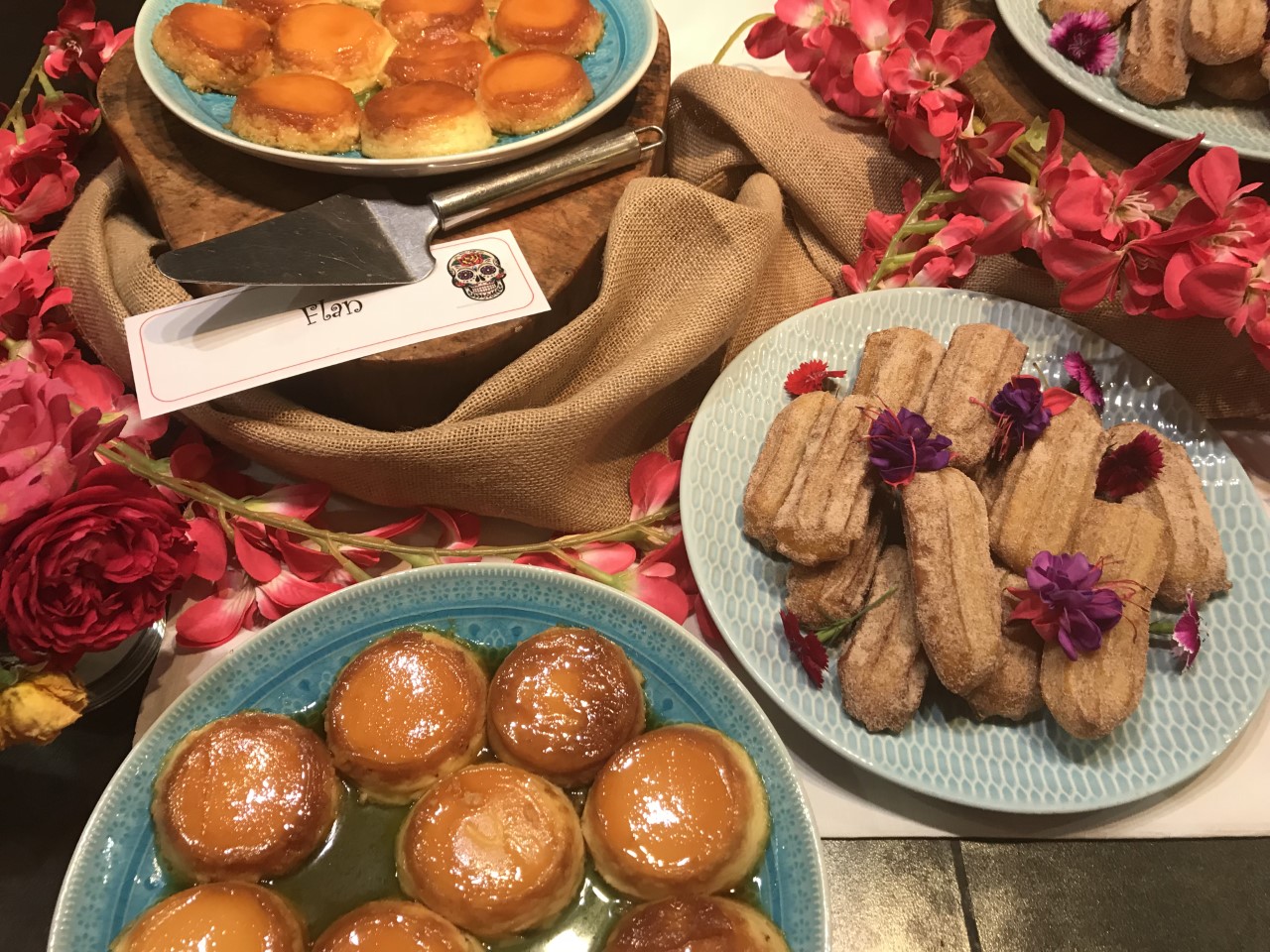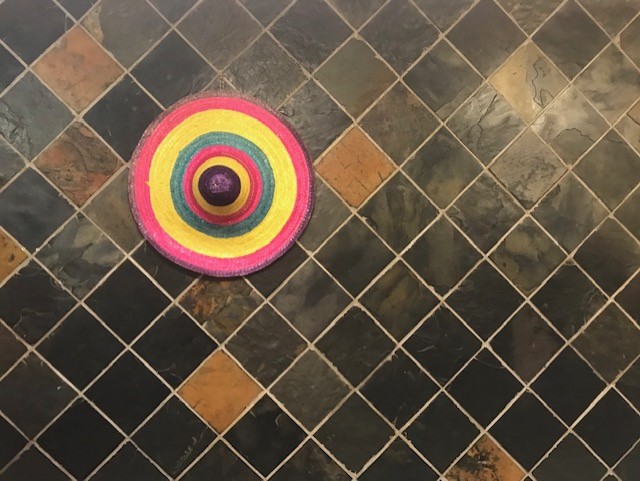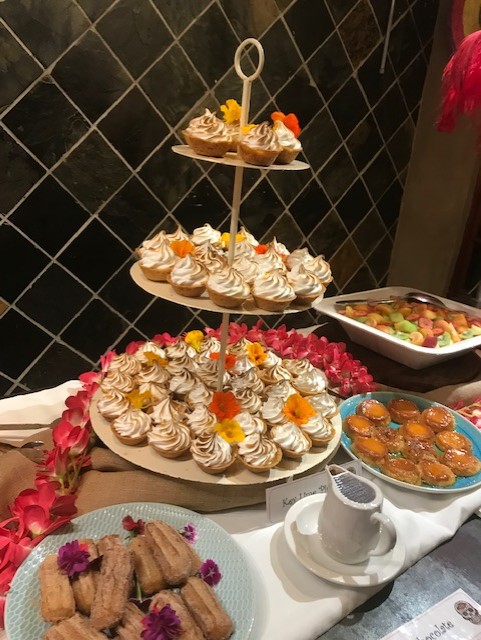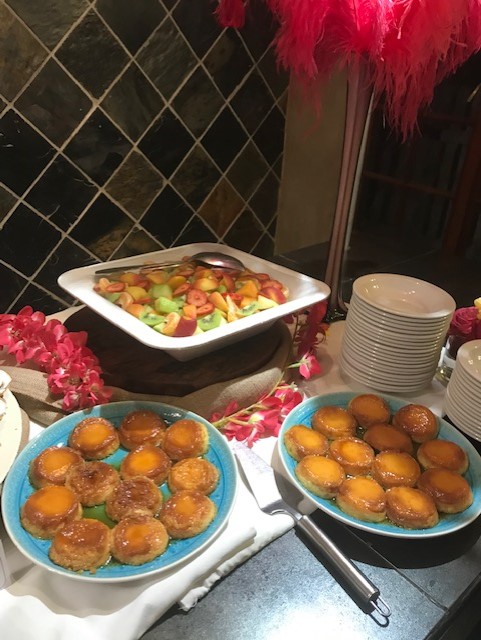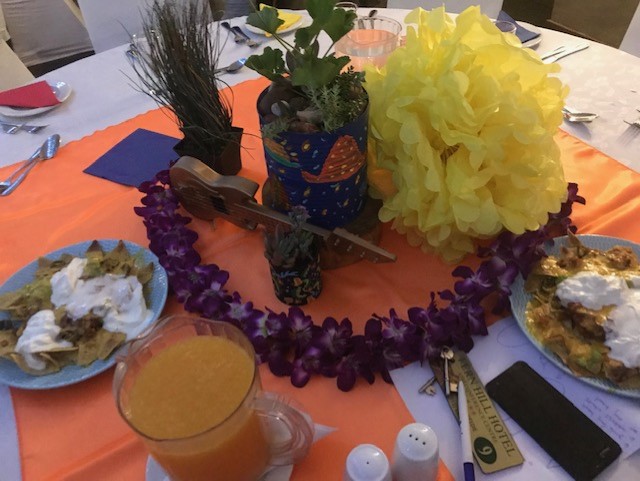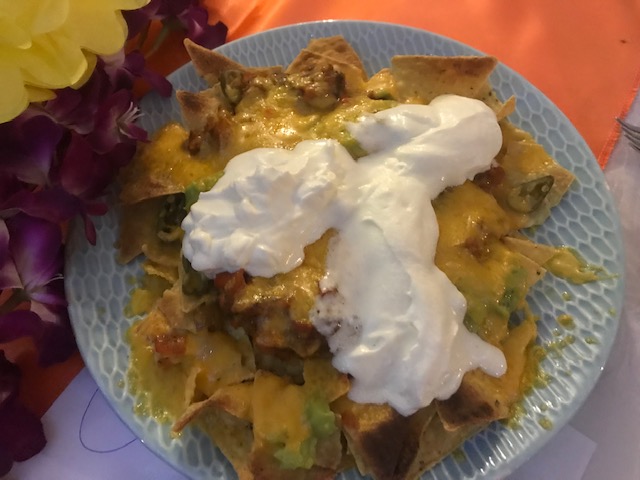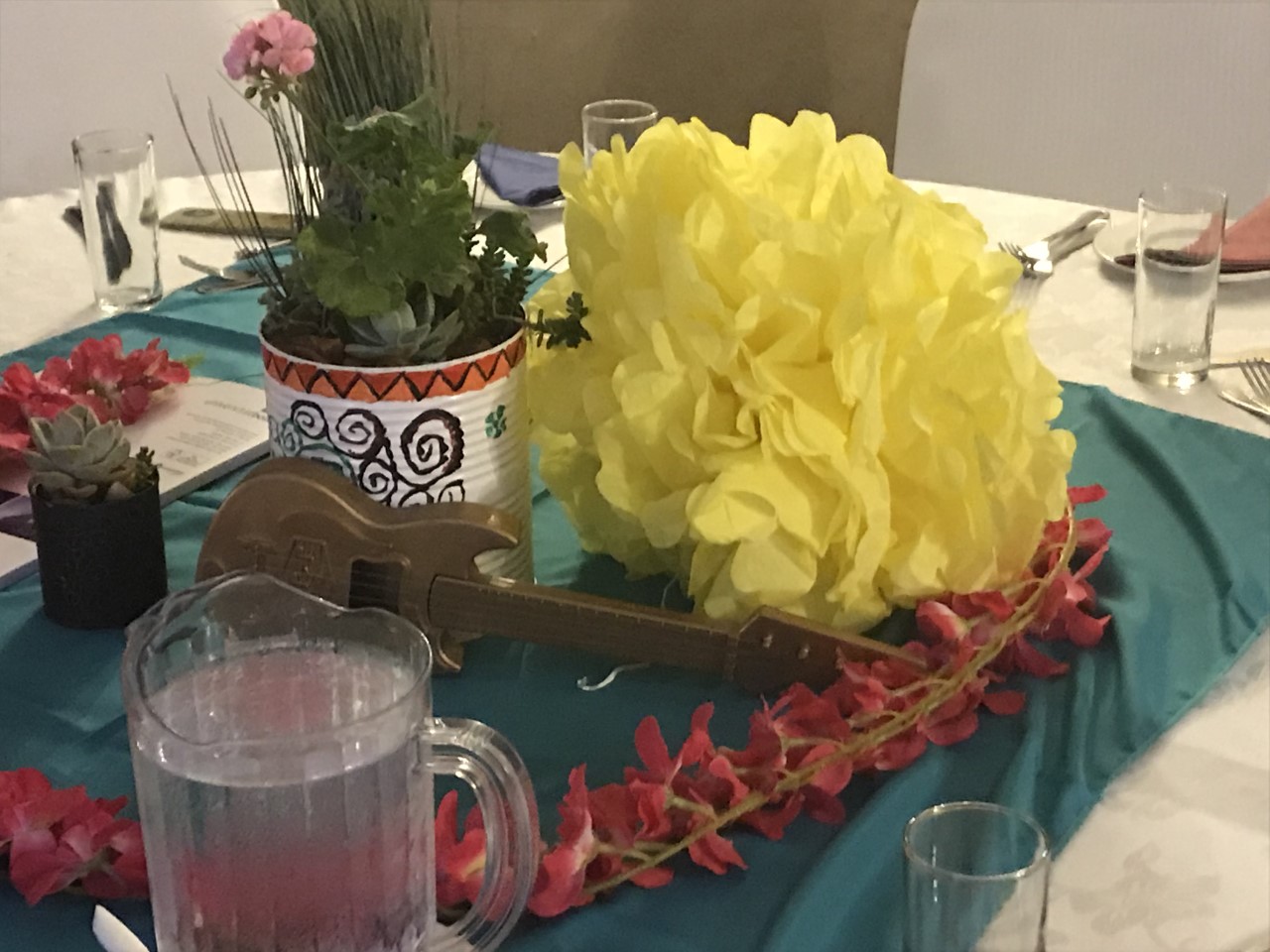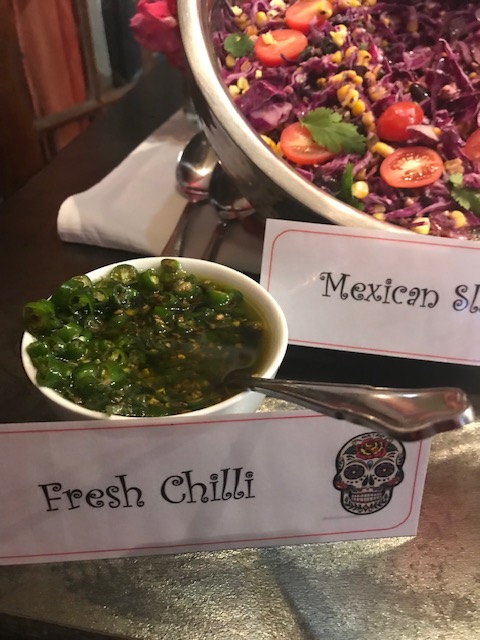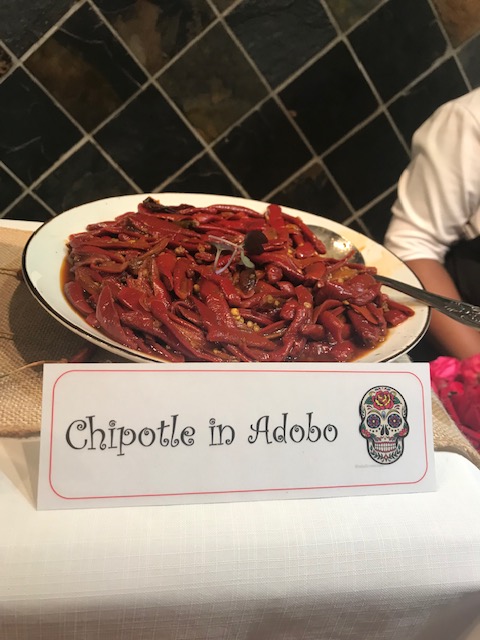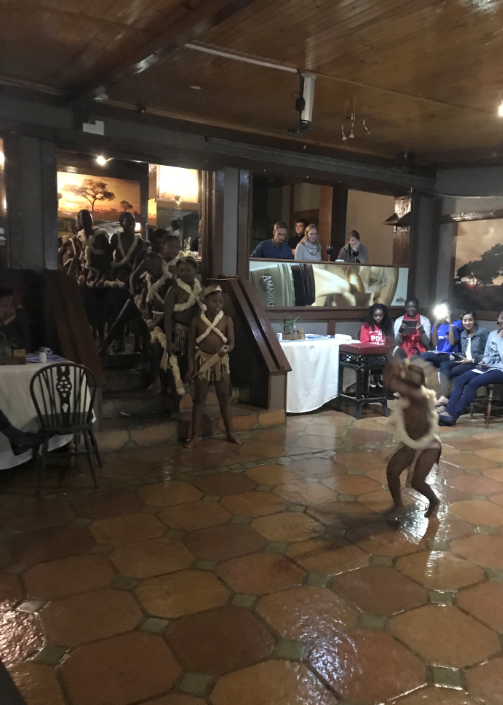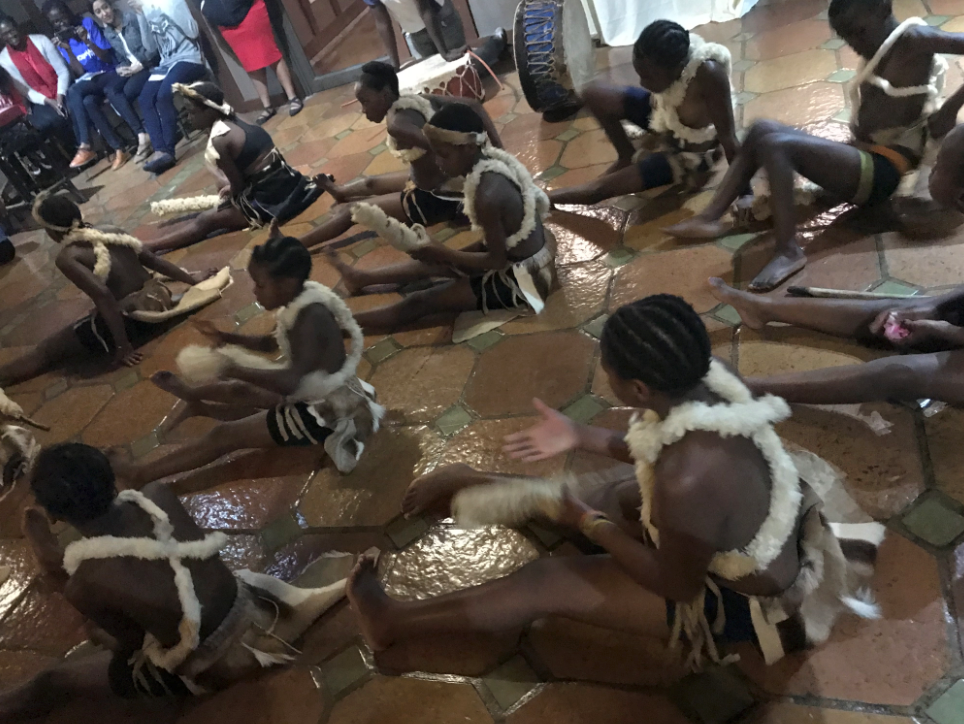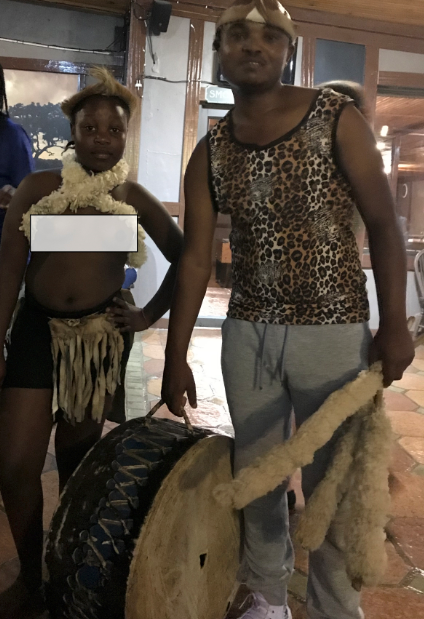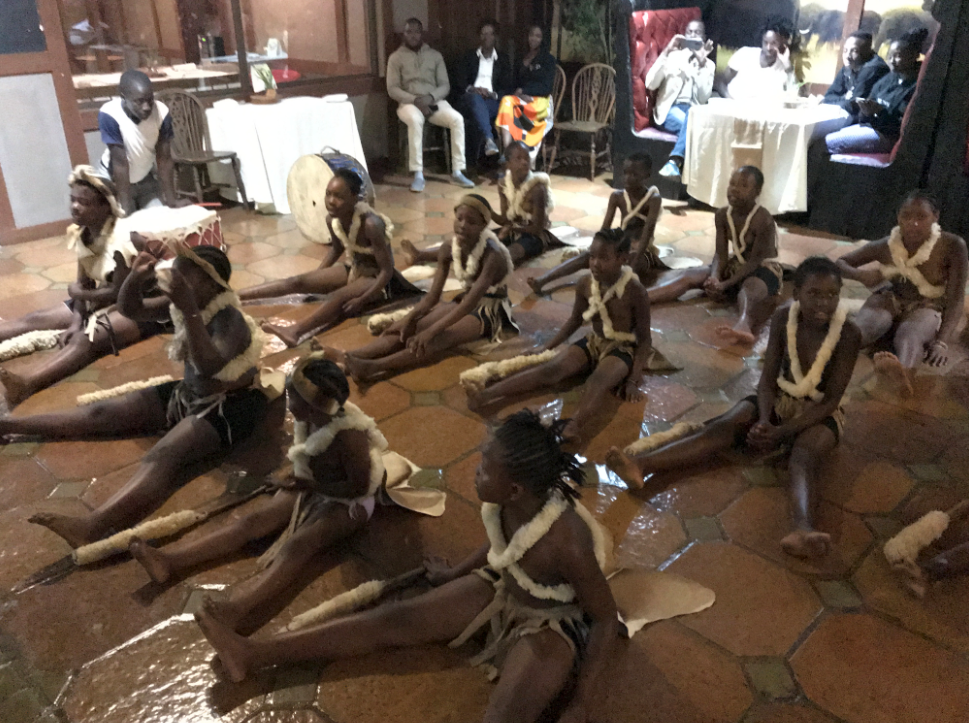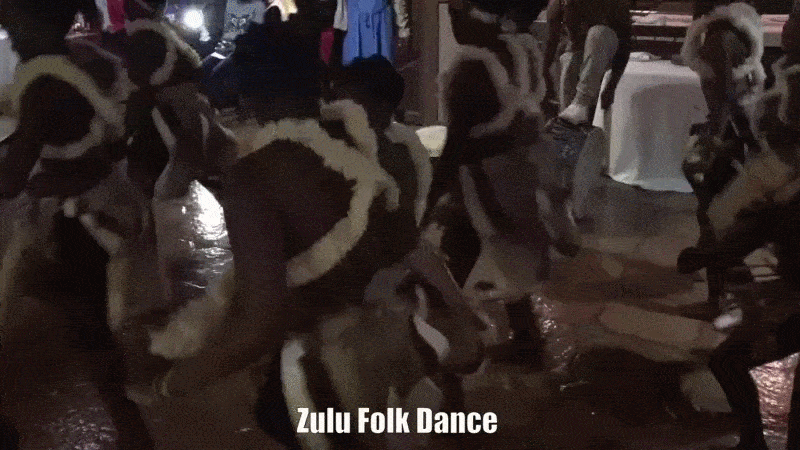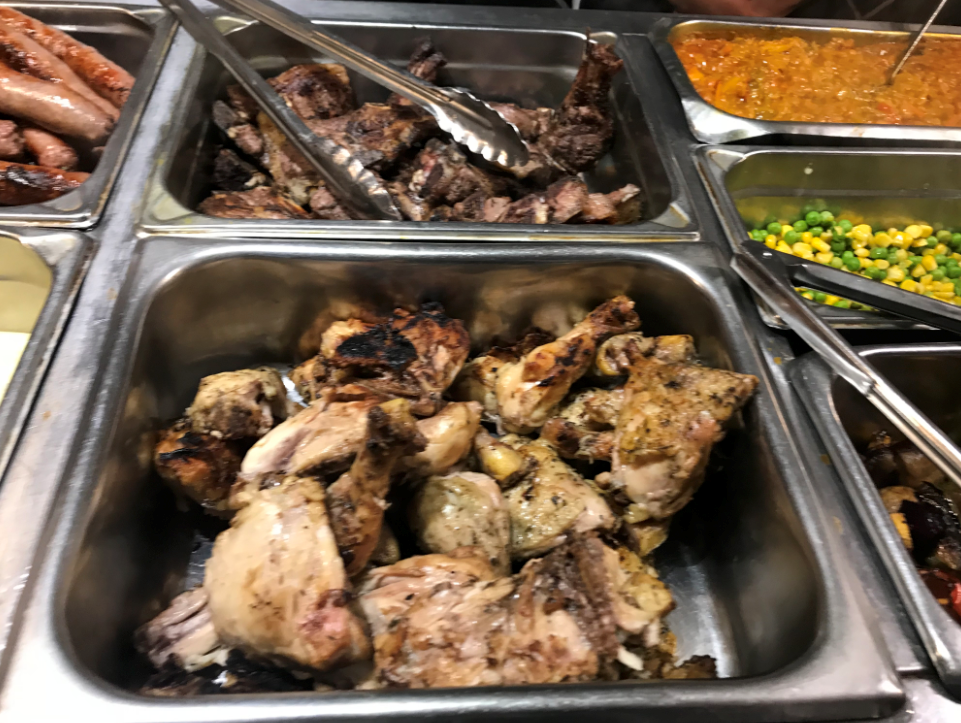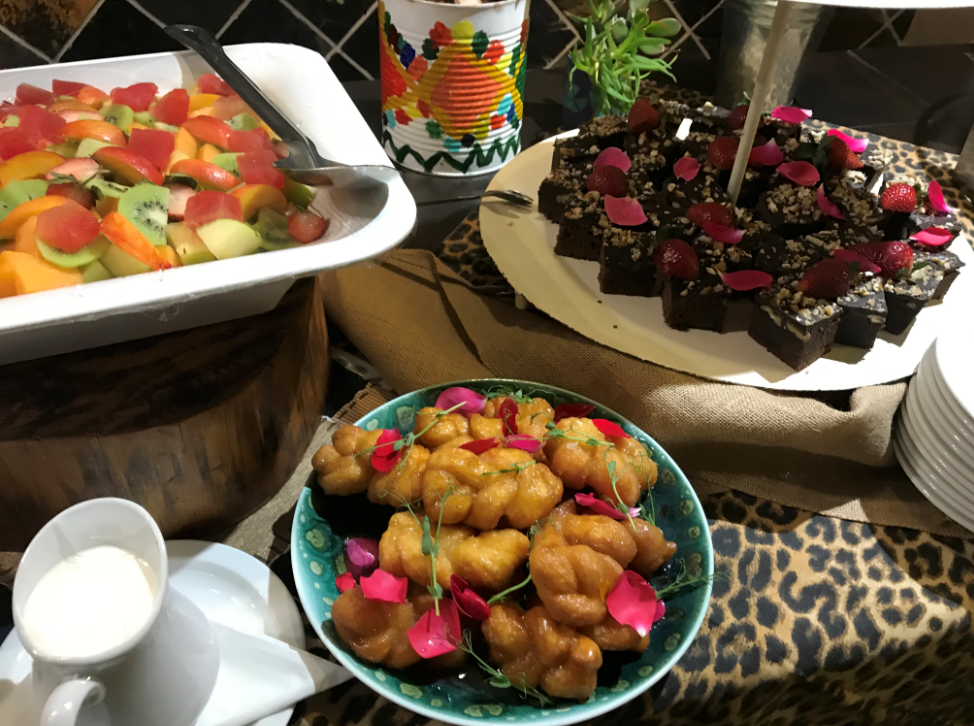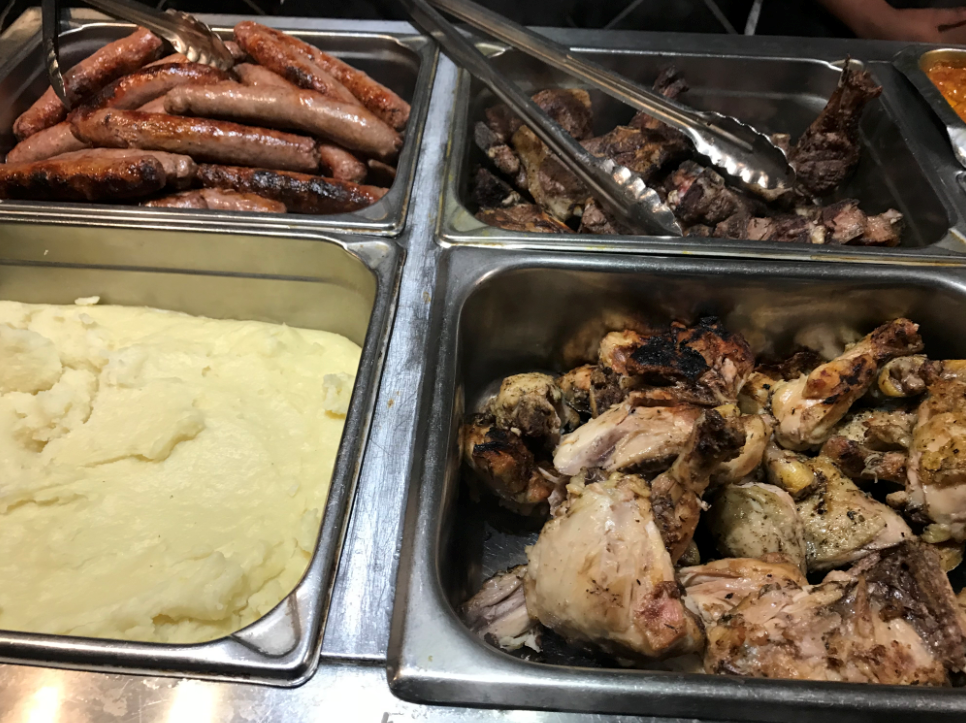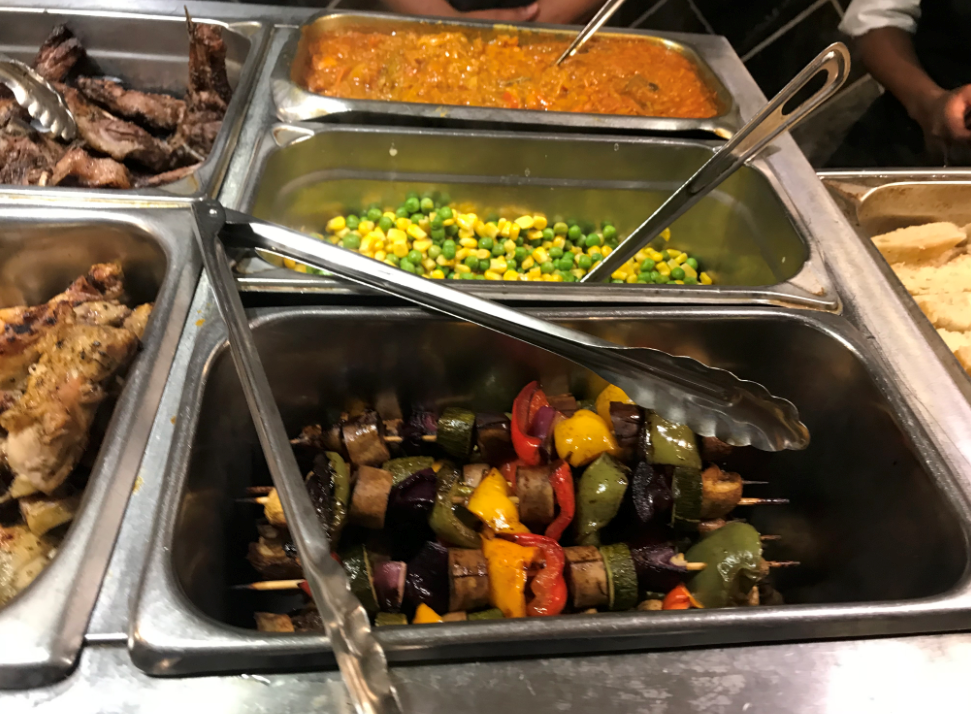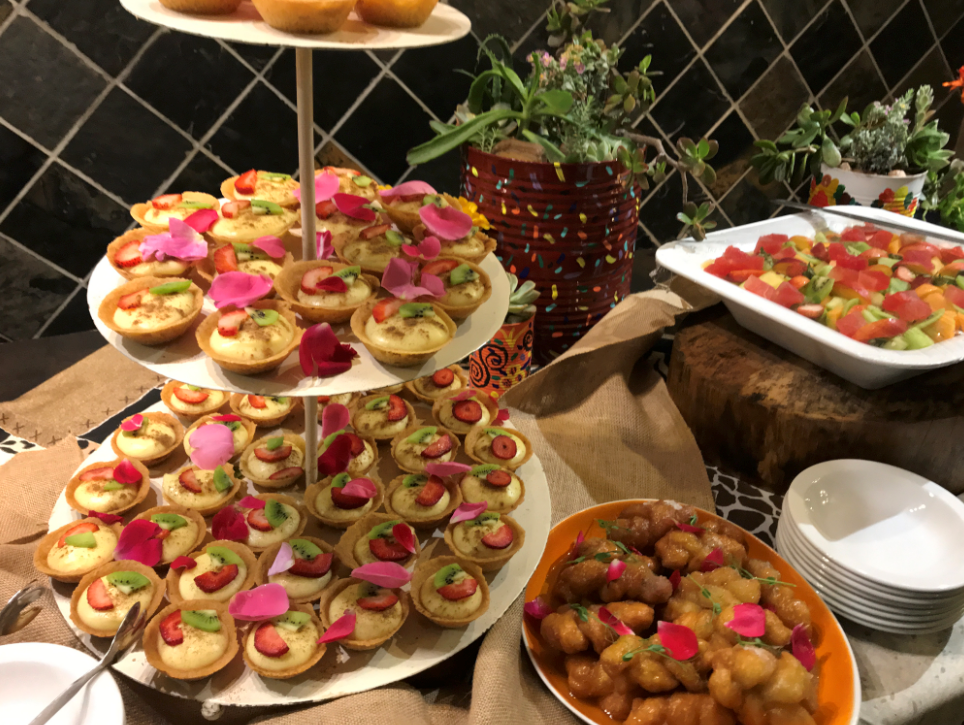 We were also lucky to get the chance to watch the award winning documentary "Blood Lions" during the summer school. Not only was that, but the documentary's Executive producer Dr. Andrew Venter was with us answering all the questions we had after we finished watching the documentary. The documentary exposes the captive lion breeding and multi-million dollar canned-hunting industry in South Africa. Under the cover of legal loopholes and "wildlife sanctuary" fronts, breeding facilities in South Africa raise lions in captivity to be shot at close range by the highest bidder. In this big business of "canned hunting," anyone with enough money can select an animal from an online photo gallery and then kill it while it sits fenced in. In Blood Lions, reporters and activists investigate these brutal practices that pass off animal cruelty as both hunting and conservation work, uncovering an international web of deception and misinformation. Many conservation efforts to ban captive lion breeding and hunting came about after the airing or extensive global media coverage of the Blood Lions documentary. I still can't get over the idea of people hunting animals for fun. I just can't understand the pleasure one would get from killing another soul just for the sake of having fun. This is a documentary that you would not want to miss and I highly recommend watching it. Take a look at Blood Lions trailer that I posted and read more about Blood Lions on the official website I linked below.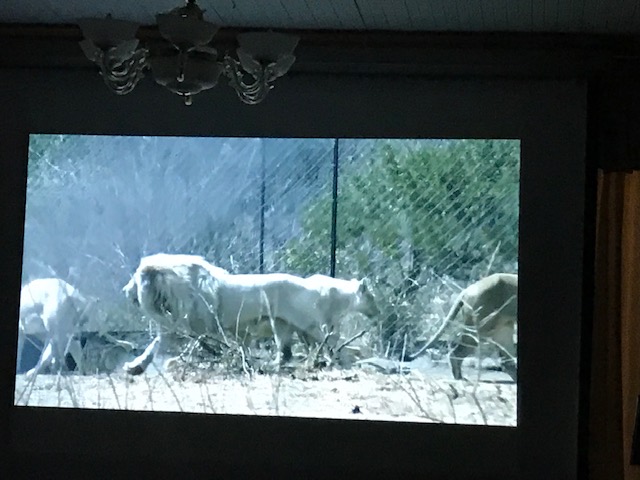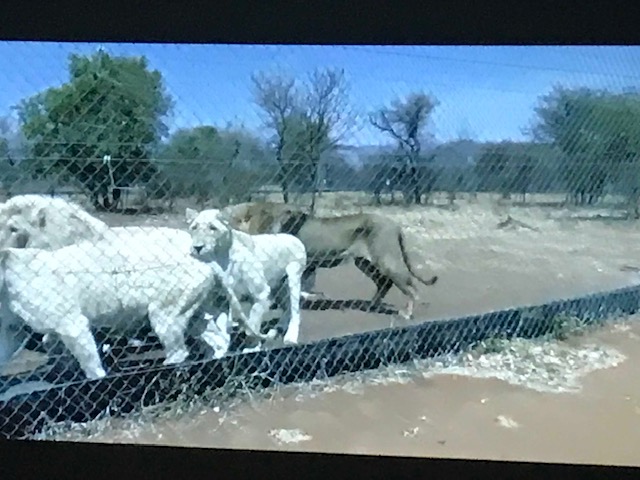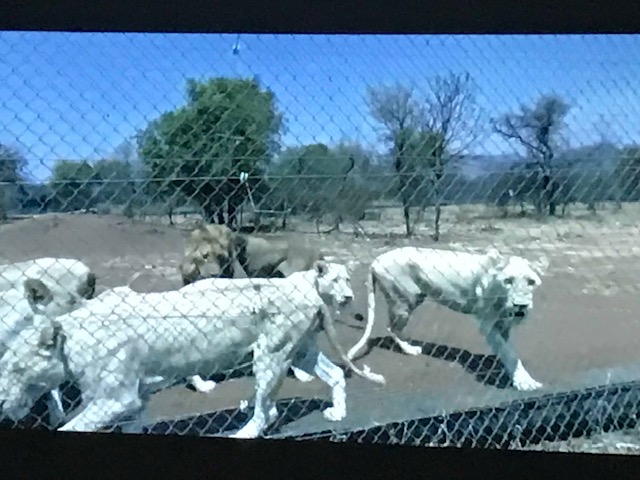 We left Howick and proceeded to our third excursion that I am going to tell you more about in the next blog post. Stay tuned 😍😍😍😍