La Brújula Que Late/ The beating compass
La Brújula Que Late/ The beating compass
Ladies and gents, let's talk tonight a little bit about Dr Adi Lazos, a Mexican dear friend of mine. Adi earned a BSc. in Crop Science from ITESM Campus Querétaro and later on pursued an Erasmus Mundus International Master in Rural Development where she studied in Córdoba University (Spain), Pisa University (Italy) and Humboldt University (Germany).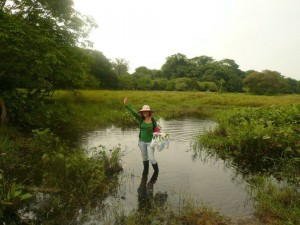 Adi who is currently a Postdoc at the department of Geography and Environment at PUC-Rio de Janeiro (Brazil) where she is mainly focusing with her research on environment history and education .Prior to her Postdoc position, Adi gained a PhD in Biodiversity from the University of Alicante (Spain) albeit she conducted most of her doctoral field research in her home country México.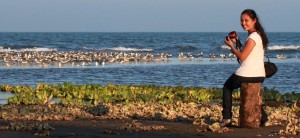 Now why am I telling you all about Adi? Because Adi is not only a friend who shares to some extent similar academic and research interests, but she – just like Marwa –  is a blogger too, a pretty active one to be honest 🙂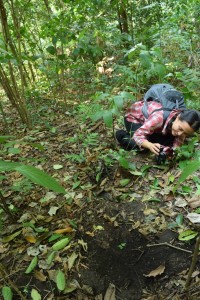 Recently Adi asked me if I would be interested in conducting an interview about my research activities for her Spanglish blog La Brújula Que Late which means in Spanish 'The Beating Compass'. The beating compass is the heart, our guide in finding our talents although it's at the end up to us to listen and to follow its message.
I asked Adi what made her think of having a blog of her own, a beating compass as she refers to it. Adi said to me that in the in the last years, Mexico has been facing a lot of violence, and in particular the 2014 disappearance of 43 students in Ayotzinapa that caused a profound wound in the society. To Adi, that was only one of many other atrocities that were happening in her country. 2014 was the first time that she discussed such issues together with her family at their Christmas dinner. There was a general feeling of anger, sadness and frustration, not only within her family but also among friends, colleagues, etc. She had those feelings and at the same time she didn't really know what to do with them. Then she came up with the idea of shifting her attention to good things, not in order to run away from reality but rather to bring hope and happiness. Adi realized that her energy was wasted on negative feelings that left her powerless when it came to doing good things. She thought of creating a blog devoted to the beautiful and subtle important things in life.  Having read the book "Voices of the desert" by Marlo Morgan a few years ago, Adi liked the idea that each one of us  possess many talents, and that cultivating them is a way to honor our existence as humans. Adi who very much likes seeing people doing what they love and practice until they master their talents is always enchanted by our diversity.  Each one of us is good for his own thing, it can be to knit or it can be to dance, or to study insects or to train horses or to skate or to teach, or to draw, or to sing, etc. They are all important. After more than one year of La Brújula Que Late, Adi learnt that there are extraordinary people all over the place, she realized that she could interview any person and find something extraordinary about them that is worth being shared. To Adi good feelings are contagious and that's all about her blog: transforming sadness into hope and frustration into action.
You can read my interview with Adita and the beating compass at the link below
Marwa Shumo / flies / Muscat, Oman
It's also good to mention that Marwa was not the first ZEF person to be interviewed by the beating compass but rather the second after ZEF Associated Researcher Dr. Anastasiya Shtaltovna who as both a PhD scholar and Postdoc at ZEF focused on different aspects of the rural transformation processes in various post-Soviet countries.Here you can read Dr.Shtaltovna's interview for the beating compass.
Anastasiya Shtaltovna / ex USSR countries / Kiev, Ukraine
I had always believed that my heart would never fail me and that I should always follow my heart's directions and do the things I like, love and care about. It is only when I didn't understand the message, that I found myself somewhere far away from where I belong, but my beating compass was always right 🙂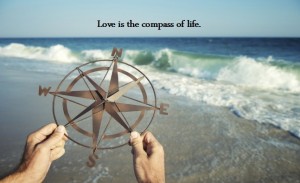 Many thanks for Amiga Adita for believing that Anastasiya and I both have stories worth being shared that can bring hope and good vibes.