Back in Nairobi :-D
Back in Nairobi :-D
Here is a quick recap on the soon coming to an end summer 🙂 My summer that started in Germany was quite busy and active. A very interesting event that I visited was the University 10th annual Science Nights that aims to showcase various and different scientific disciplines studied and researched by the university different faculties and institutes. ZEF was well represented with a very informative stand and to be honest, it was an opportunity for me to learn more about research projects conducted by my colleagues at ZEF in an outdoors outside of traditional lecture halls style. In addition, I enjoyed extracting tomatoes DNAs and won a bag of gummy bears 🙂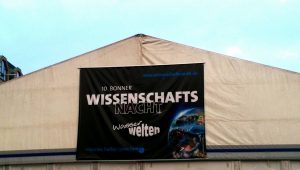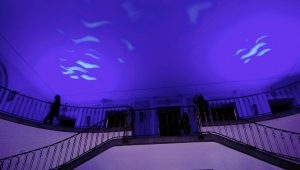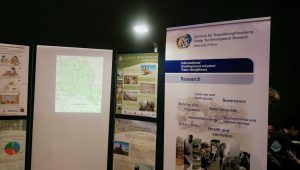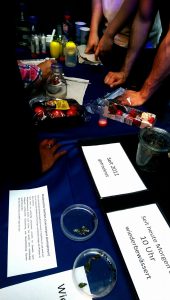 Ramadan dominated the last month I spent in Germany, long and extended hours of fasting that left me towards the end of the month drained and wanting to leave to a country with a shorter day time. The last few days were hectic, again I had to clear my apartment, stuff my belongings into boxed and deep down 6 feet under the ground and store them at ZEF's cellar. Made sure to boost my immune system by taking some vaccination booster shots and restock my malaria prophylaxis pills. I cancelled my city hall registration as well as my health insurance and made sure that everything was done like it was supposed to be done 🙂
Ramadan is also a month of connecting, connecting with oneself and connecting with others. As much as I enjoy cooking and in particular baking, as much as I am limited with time to practice such habits and hobbies along with my research duties and the prolonged hours I normally spend in the lab, so this Ramadan, I found sometime while being away from the lab to bake some pretty brownies 🙂  The taste was as good as the looks, if not even better 🙂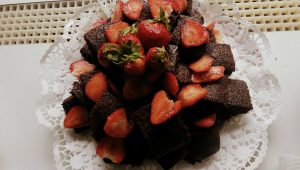 My dearest friend Hind and I decided to spend the Qaranqasho night together, Qaranqasho which is the night of the 15th of Ramadan is our version of trick and treat and its the holiday I love the most. Hind made me a qaranqasho basket in line with the tradition we both grew up practicing 🙂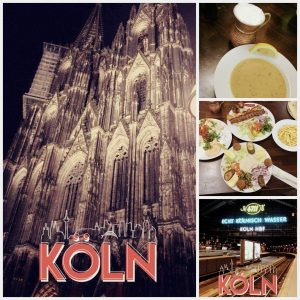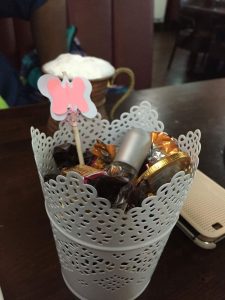 Before leaving, Hind made sure to deposit an early birthday present thinking that it might be the last time we meet in person before I travel to Nairobi. She made me promise not to unwrap the gift before the 2nd of July. To be honest, the devil within me kept on whispering: Just Do it!! But I didn't and I honored my word and kept the gift wrapped until my birthday.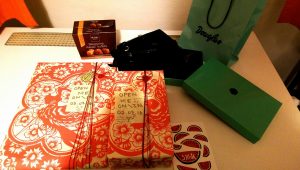 Perhaps, one of the birthday presents that I might not forget anytime soon is my dearest Andrea's present. Andrea who came to visit me the night before I left Germany gave me a photo frame. It took me some minutes to realise that whats inside the frame was real money and I thought that they were photos of money haha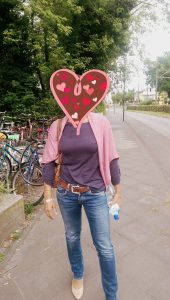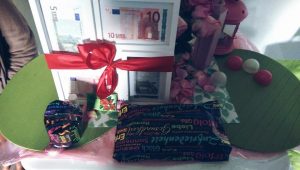 It was the zero hour and time to return back to Nairobi. I had already started missing my flies very much and it was just about time to return to my lab work.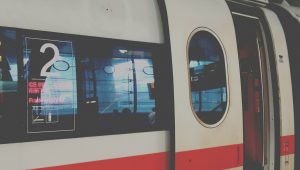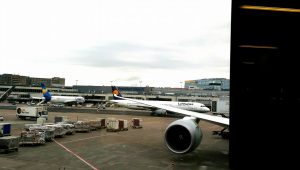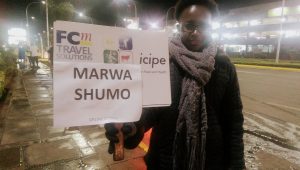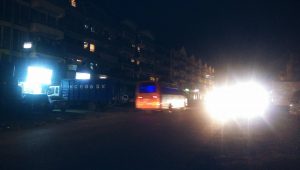 By the time I reached Nairobi, I just wanted to jump into my bed but reality sometimes hits you hard and contradicts with your imagination. I returned to find my apartment covered in dust, filled with dead cockroaches( I made sure to fill the flat with an insecticide when I was leaving to Germany) and lizards and instead of spending the night in my bed, I spend it scrubbing the walls, washing the floors and cleaning.
The next morning, which also was my birthday, I had to put on my Nairobi torn pair of shoes, go to pay my bills and get some groceries and I came across a birthday cake that reminded me of my childhood and my father very much. I who was and still is obsessed with dolls and barbies had many barbie cakes and while everyone else was excited to get a piece of my birthday cake,I was excited to get the gem inside the cake, a plastic doll.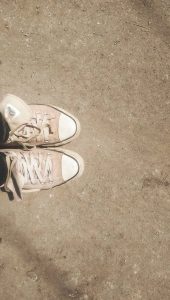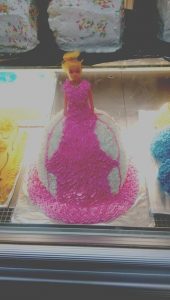 Some of the things I missed here in Nairobi captured by my camera in the images below are: I made sure to rush to the lab to check on my flies the next working day. Luckily everything is going well and my flies were well fed, well kept and well taken care of while I was away. I also missed having the luxury of enjoying tropical fruits like pineapples or avocadoes all year round, and to be honest, nothing beats Kenyan mangoes in my opinion.Also I missed the various and unlimited hot beverage blends that you can find and enjoy here.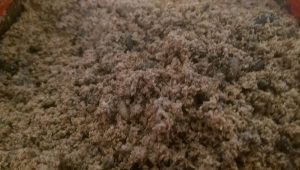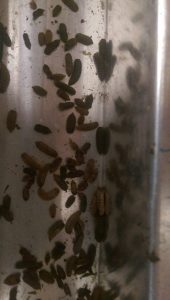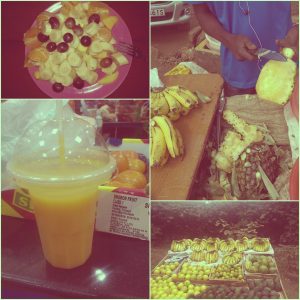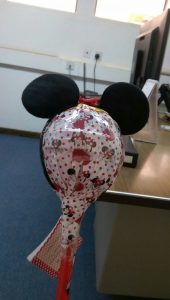 I picked up from where I stopped and these days I am busy with numbers trying to make some sense out of my data 🙂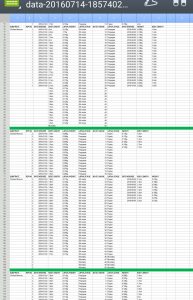 In addition, a peer reviewed article that I have written for the Solutions Special Issue titled, "Towards Sustainable Food Futures." on the use of black soldier flies in waste management and feed production is published this July/August issue and you can read it either by purchasing their hard copy issue or reading the issue online although the webpage will be live starting from the first week of August at the link below:
Shumo, M. (2016). Black Soldier Fly: A Bio Tool for Converting Food Waste into Livestock Feed. Solutions 7(4): 36-39.
https://thesolutionsjournal.com/article/black-soldier-fly-a-bio-tool-for-converting-waste-into-livestock-feed/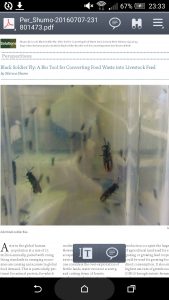 After Ramadan was over, there came the Eid and we went for a well earned urban burger to celebrate this happy occasion. It took us perhaps an entire afternoon to get finished with the Big Hulk burger but at the end we made 😀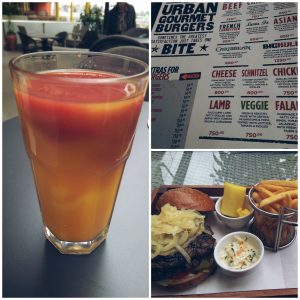 As I am resuming my duties here in Kenya, I am trying to make the best out of the remaining months knowing that this time is the last and I wont be able to return..So stay tuned for my upcoming hoods.
All good in the hood and Marwa remains to be happy 😀