Entomology without borders a.k.a The Insects Olympics
Entomology without borders a.k.a The Insects Olympics
Away from her flies and waste samples, Marwa paid the spa a visit and to be honest while she was there nothing played in her head more than Shania Twain's song: Man…I feel like a woman 🙂 Marwa's visit to the spa was in line with her preparations to an exciting journey that she waiting for since almost 9 months.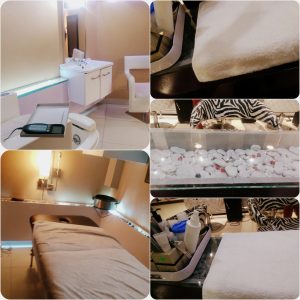 I spent 5 hours flying from Nairobi to Dubai, three hours transiting in Dubai and another 15 hours flying until I reached my destination Orlando. I have done everything a traveler might possibly do or just even think about doing from reading to sleeping to eating to watching movies, yet it seemed to me that this journey was never ending anytime soon.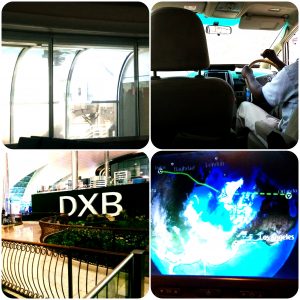 Finally I reached Orlando and was happy that Mickey Mouse was the first I have met as I stepped a foot in the USA.
Although extremely exhausted, I did manage to explore my surroundings and take advantage of the pre-opening day registration hours and was extremely happy to meet Dr. Alvin Simmons of the Entomological Society of America (ESA) after our online communication regarding my registration and participation at the congress.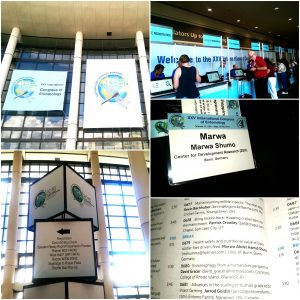 The congress which was held under the theme 'Entomology without borders' was indeed an interpretation of this theme with around 6,682 delegates from 102 countries making it the largest entomology congress in history. In addition, the wide variety of topics discussed and showcased in 5,396 scientific presentations during the congress emphasized the theme. There were talks about each bug related topic that would cross your mind, whether it was an emerging/current issue like the Zika virus, or an exotic topic like edible insects or an innovative study that links insect movements to artificial intelligence and future robotic application.
I in particular went to ICE 2016 to participate as an invited speaker in the Symposium – Entomophagy, and Entomology in Popular Culture. The symposium organizer and chairperson is Dr. Marianne Shockley, an academic professional associate of the University of Georgia, Athens who develops programs in outreach and service, entomophagy and forensic entomology. The talks covered different aspects related to entomophagy including anthropology and human perceptions, insects and their consumption in traditional communities, edible insects commercial ventures and startups, community outreach and education as well as the nutritional and health safety issues related to edible insects. The symposium also included an insect tasting display arranged by RNA (Robert Nathan Allen), the founder of Little Herds, a non-profit charity based in Austin, Texas and dedicated to educating people about eating insects.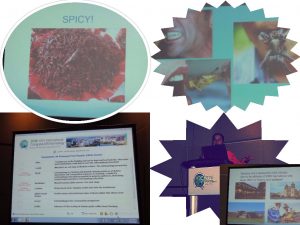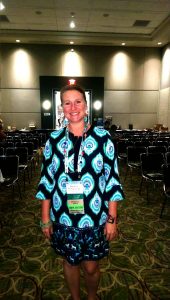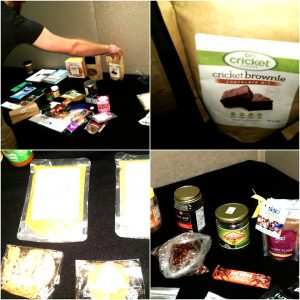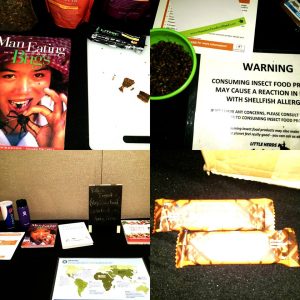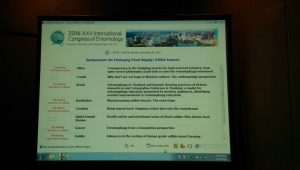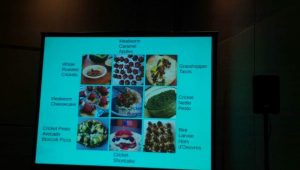 If you would like to learn more about edible insects and the symposium's tasting session, please watch this you tube link and watch people's reactions when tasting bugs and listen to RNA talk about little herds.
https://www.youtube.com/watch?v=_4WT7J2UGbE&list=PLOWJAC5jx29j-msGQCt5qIdmAqsg6tR2b&index=5
In addition to my participation with my research on black soldier flies and livestock feed, I was lucky to be able to sit down and listen to two keynote lectures by two legendary scientists and Nobel laureates.
The first titled 'Opening Doors Worldwide through Medical Science ' was by Prof. Peter Agre (Johns Hopkins School of Medicine, USA) who shared the 2003 Nobel Prize in Chemistry for discovering aquaporins, a family of water-channel proteins found throughout nature that underlie numerous physiological processes and clinical disorders. The second titled 'Innate Immunity: From Insects to Humans by Prof Jules Hoffmann (Strasbourg University Institute for Advanced Study, France) who shared the 2011 Nobel Prize in Physiology or Medicine for discoveries concerning the activation of innate immunity.
Marwa was amused by the simplicity and openness of both keynote speakers as they stood for almost an hour sharing with us their life long quests in science and research and to be honest I enjoyed Prof Agre's soft sense of humor very much 🙂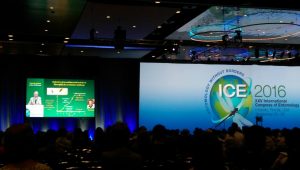 I also attended a session on communicating science and I am a true believer in the role we have to play in simplifying science, taking it out of the pages of peer reviewed journals and lab benches and enable everyone else to hear about what we are doing. During this session, I learned about the artwork of the wonderful and young Dr. Carly Tribull, an assistant professor at Sam Houston State University. Carly uses entomology web comics in a very inspiring way, not only that she takes advantage of as a tool to simplify complex concepts to her students, but she also uses is to highlight and empower minorities in STEM as well as a social commentary. Carly you are amazing 🙂 Keep up the great work.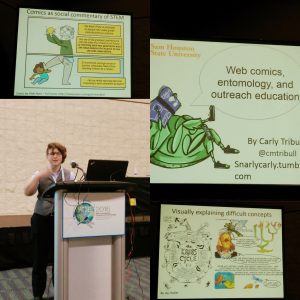 The Insect Expo was more than a place where you get some books or pictures, it was actually a huge bazar like hall and you can find anything related to insects there. Here are some of the gems Marwa found 🙂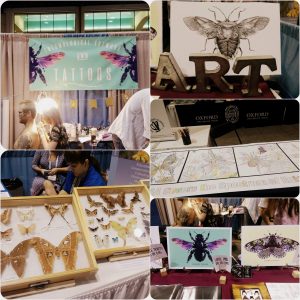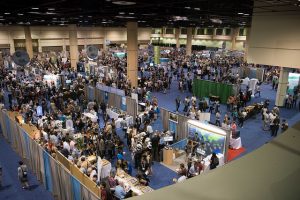 To be honest, I was taken by the great organisational abilities of the ESA and the team behind the ICE2016, although there were almost 6,500 people present, everything went according to plan and there were no errors or contradictions to the congress program. The idea of using technology and social media was amazing, from developing an independent congress app, to Facebook updates and email briefings that used to reach each participants 7 am every single morning of the congress.
In addition, the conference entertainment program was quite in line with the host city Orlando, the capital of entertainment. From Salsa music to circus acts, the whole program was quite entertaining. I foolishly took part in the congress's Orlando shopping tour, that I spent mostly and together with my new friend Sara, a PhD student studying sand flies in Witwatersrand University, South Africa windows shopping to later on return to our hotel rooms and think of how funny and painful it is to be a scholar on a tight budget 🙂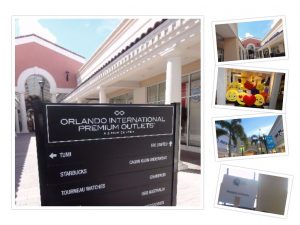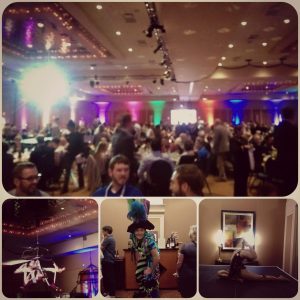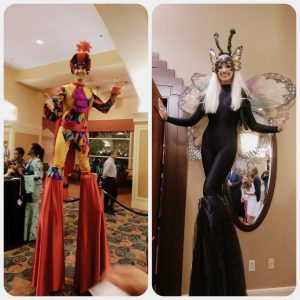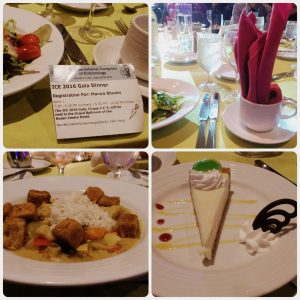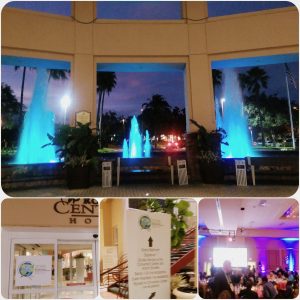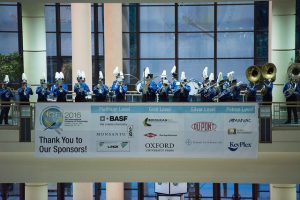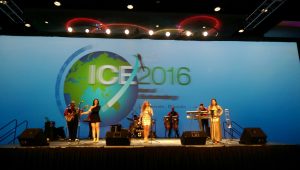 In addition to her participation at the ICE2016, Marwa had other side plans to execute while being in town. She made sure that she turns two of her childhood dreams into reality. Her first dream was to visit Magic Kingdom and she did 🙂 She thought that being on her own might be boring, but truth to be told, one can never get bored or feel alone in the place where dreams come true. She walked along Main Street USA and although she spent 50 minutes in the line, she managed to pay Mickey Mouse a visit in the Old Theater Hall and guess what? He is so CUTE; he talks, laughs and asks you where you coming from and he also takes photos with you. I saw them, any Disney character you think of; just name and I will say yes I have seen it 🙂 Mickey, Minnie, Tinkerbell, Donald Duck, Daisy, Beauty & the Beast, Arial, Jasmine and Chip & Dale. Moreover, I stayed there until it got dark and watched Disney's legendary electric parade for the last time as it was their 45th Disney anniversary and last show and boy, Disney's fireworks are something else 🙂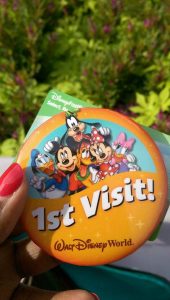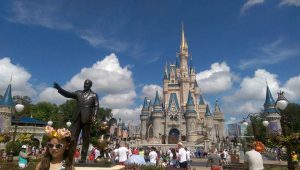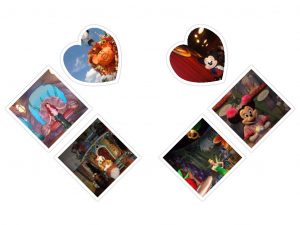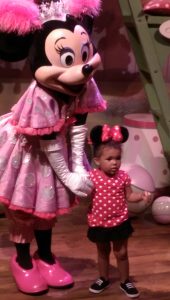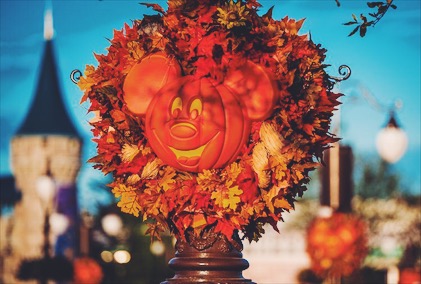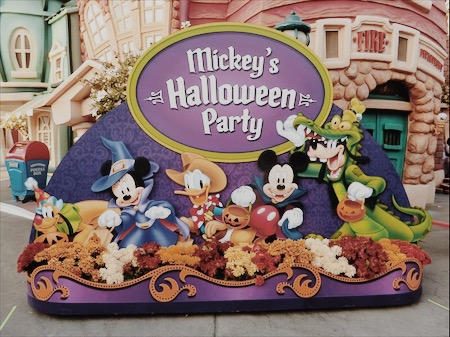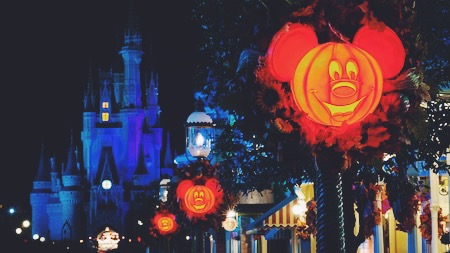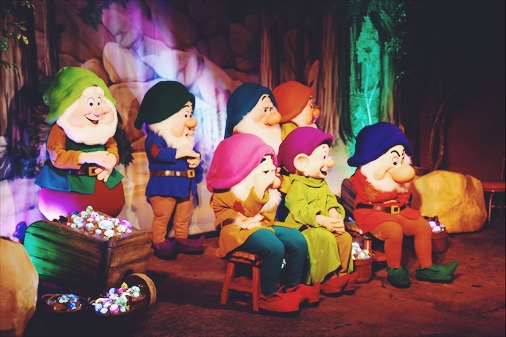 The second dream was to visit NASA's John Kennedy Space Center. It's the place from which man travelled all the way from the earth to the moon and the trip was indeed a very interesting experience, I have seen Atlantis, I touched a moon rock, I have seen the outfits astronauts wore when they travelled to space and I saw the toilet they used while trapped in their space shuttles. I saw astronauts' space food and yes, they can eat things similar to what we eat including macaroni and cheese. I have seen the take-off platforms with the countdown clocks and I experienced albeit in a simulator the experiences astronauts undergo during their take off. I watched a 3D movie about the history of NASA's space program and another one about NASA's current mission to planet MARS. They said at NASA that 1% of the USA's annual budget goes directly for funding NASA's Mission to MARS program and that is already a huge amount of money. The plan is to send humans to MARS by 2030, I personally think it's a one way trip meaning there is no way back home.. In case you are interested in sending someone on a one way trip to MARS let me know, I already have a whole list 😀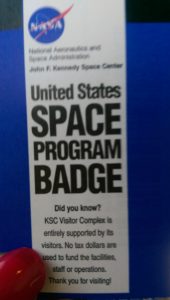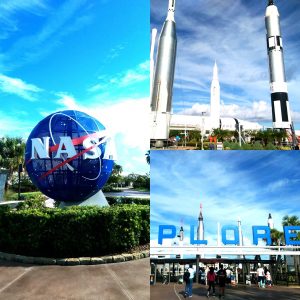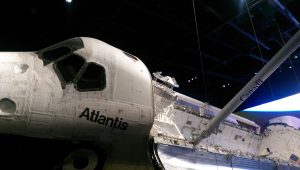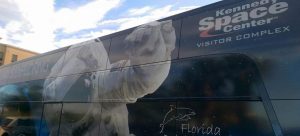 I am extremely thankful to Dr. Marianne Shockley for inviting me to take part in her interesting symposium and to Dr. Alvin M. Simmons for facilitating my participation. Cannot forget to also say how much grateful am I to my supervisor Prof Christian Borgemeister for his continues support and the many interesting opportunities he created for me and finally yet importantly to my biggest fan my sweet father for his generosity and support.