Development, peace, and violence in Colombia
Development, peace, and violence in Colombia
By Alejandro Mora Motta, Carolina Tobón Ramírez, Emilia Schmidt, & Estefanía Montoya Domínguez *)
The peace agreement signed in Colombia in 2016 between the government of former president Juan Manuel Santos and the Revolutionary Armed Forces of Colombia – People's Army (FARC-EP) was celebrated worldwide. However, five years later, Colombia is still experiencing social crises, instability and violent turmoil. In April 2021, unprecedented protests started across the country. The authoritative response of the government and its security forces has caused thousands of human rights violations to date.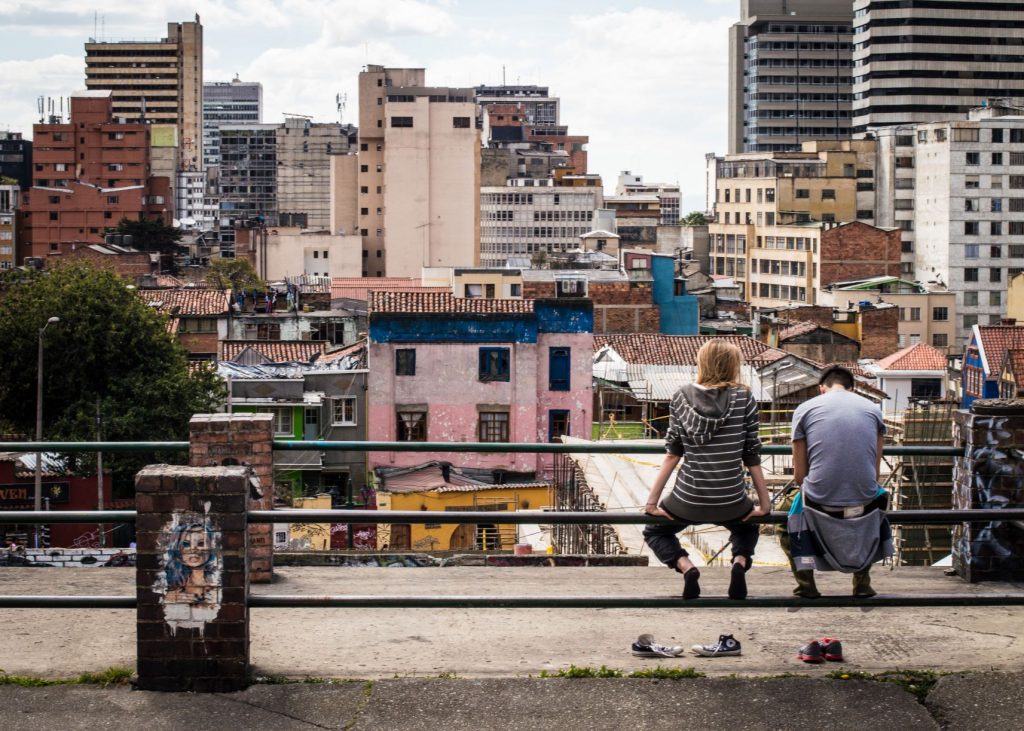 Colombia has a 50-year long history of violence and war, negotiations and several peace processes between the state, right-wing paramilitary groups, and left-wing guerrilla forces. Over the decades, 8.1 million people have suffered forced displacement and 1.3 million have been killed or simply disappeared. Between 1984 and 2002, more than 4,000 members of the Patriotic Union (UP), a leftist political party, were assassinated. Recently, the transitional justice tribunal, JEP, created in the 2016 peace agreement, found that the national army murdered at least 6,402 civilians between 2002 and 2008 whom they falsely declared to be guerrilla fighters in order to boost the state's own war statistics. Since the peace agreement was signed in 2016 at least another 1,206 people have been assassinated. Colombia's internal conflict is far from over.
The spark of inequality
Violence is exacerbated by inequality. More than 21 million people in Colombia live in poverty (income below 86.58 USD/month), while another 7.4 million live in extreme poverty (below 37.85 USD/month). In contrast, the wealthy 1% of the country (30,000 people) have an income of above 24,700 USD/month, and the wealthiest 0.1% have an income of above 193,300 USD/month. The Gini index for Colombia is 0.53, making it the second-most unequal country in Latin America. The land-Gini index (concentration of land property), at 0.90, shows that most land is in few hands. In rural areas, inequality is accompanied by environmental degradation that threatens ecosystems and in particular the livelihoods of peasants, indigenous people, and afro-descendants.
The peace agreement of 2016 sought to build a stable and lasting peace, focusing on improving rural livelihoods, increasing socio-political participation, compensating victims, and fighting against illegal drug trafficking. Today, five years after its signing, the culture of violence rooted in Colombia's history remains difficult to overcome. The guerilla group Army of National Liberation (ELN), dissidence groups of former guerrilla FARC-EP, neo-paramilitary groups, and drug mafia clans fight in the power vacuum left by FARC-EP. Many civilians are still at high risk, especially indigenous people, afro-descendants, human rights activists and environmental defenders.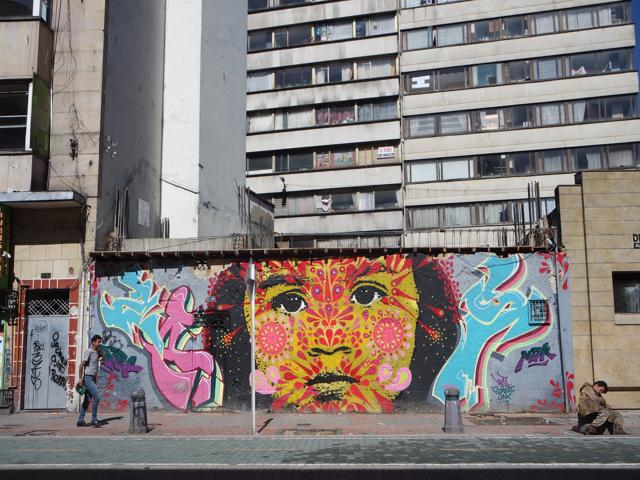 Youth are entering the political stage
Since 2019, social discontent has generated regular mass protests throughout Colombia. People protest not only against the murder of civilians and the inadequate implementation of the peace agreement, but also against inequality and poverty, a poor public health and education system, environmental and tax policies that hit poor people the hardest, and high levels of corruption. The COVID-19 pandemic further exacerbated the dire socio-economic situation of most of the population. At the beginning of 2021, the national government promoted a fiscal reform to increase taxes on some primary commodities that would have raised the costs of living, unleashing the most prolonged and vigorous mass protests in recent Colombian history.
In the middle of this chaos, new forms of social organization emerged, many of which are initiated by youth. It is the first time in decades that young people in the country, who are fed up with persistent violence, poverty and inequality, are steadily pushing for a drastic change. Local popular assemblies and youth movements are formulating proposals and acquiring recognition for this on the political stage. Examples of this are the National Popular Assembly established in Bogota, which congregated youth groups from different parts of the country, and the Cali Popular Assembly, where youth movements of Cali city organized themselves.
In this context, also the students and faculty of the National University of Colombia (UNAL) and the Institute for Environmental Studies (IDEA), both working together with ZEF in the "Doctoral Studies Support Program on Environmental peace-building and development in Colombia", joined a national strike. The courses of the DSSP program had to be rescheduled, and field research of PhD students was affected. Although the strike has posed major challenges for all actors involved, the participation in the strike plays an important role in underlining the societal role and responsibility of the higher education institutions in Colombia.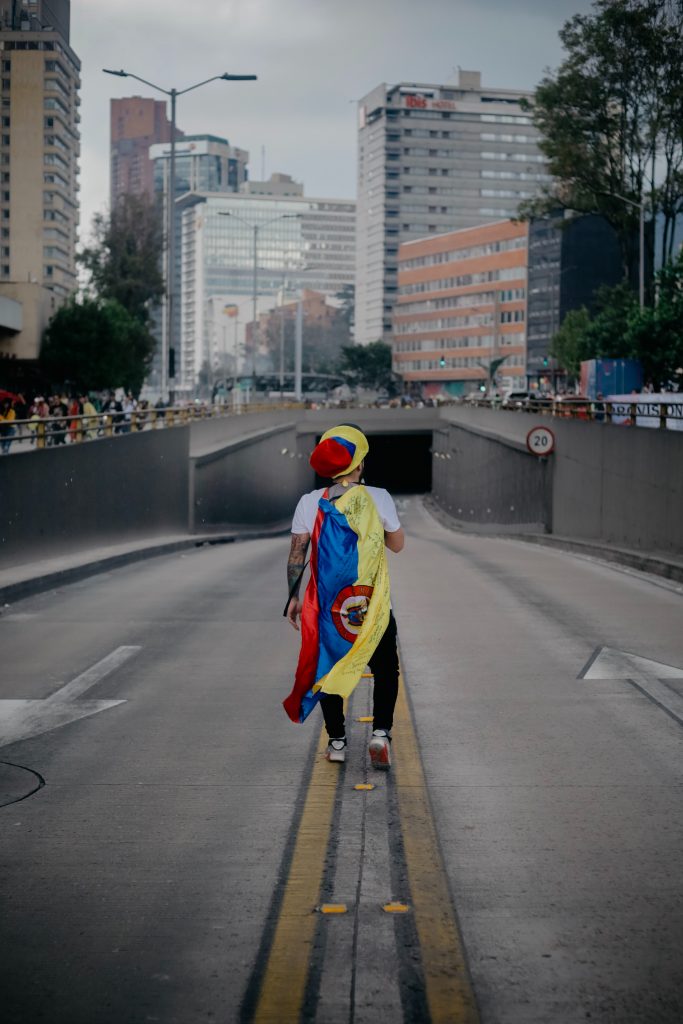 *) All authors are affiliated to ZEF. Read more about ZEF's research and capacity development activities under the Colombia Doctoral Studies Support Program (DSSP): Environmental peace-building and development in Colombia on ZEF's Website here or at the project website here: https://dssp-colombia.org/