Setting up field research in India or "wishing that everything was as easy as getting fat"
Setting up field research in India or "wishing that everything was as easy as getting fat"
Blog post by Anna Brückner, ZEF doctoral student in the project 'One Health and Urban Transformations' who has been conducting her field research in Ahmadabad, India since January 2019.
In the beginning of this year, it was time to join my PhD colleagues from the ZEF-led project 'One Health and Urban Transformations – identifying risks and developing sustainable solutions' in Ahmedabad, India and to spread more 'One Health' around the world. Two weeks ago, I was strongly convinced that all bureaucratic matters had been settled. What a relief! Since one week, I have been revising various documents according to specific c- or s-forms trusting that the day will come when my visa is registered and ethical clearance has been accepted. Finally, I realize that my sportswear hasn't made it out of the suitcase in three weeks, but many delicacies have got into my stomach. "Most important: Be happy and enjoy," my Indian supervisor told me…
As things take its course (or a detour), I am currently finalizing my survey instruments. Smooth sailing, because it's all in my hands, at least I thought so. Well, when sailing, it is important to always know from where the wind blows and how the boat is positioned in relation to the wind direction. The figure below shows all sailing options if the wind comes from the top: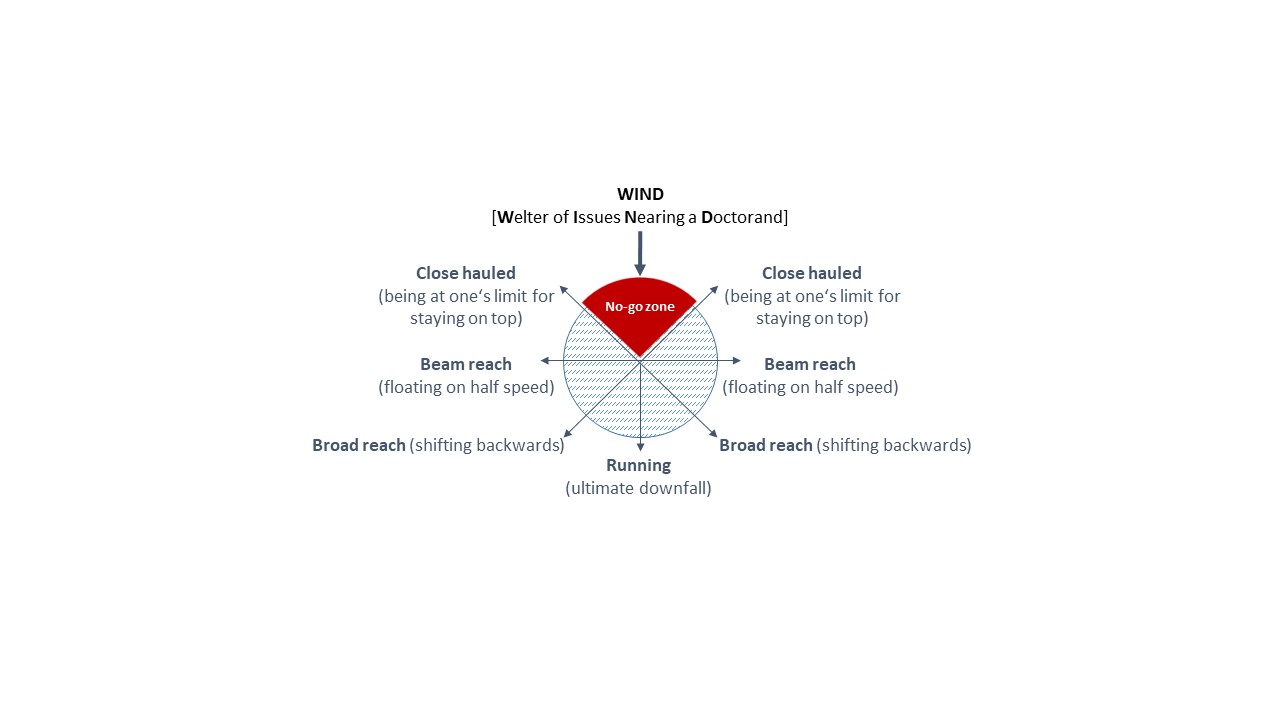 A boat cannot sail directly into the wind (either you are Lord Shiva or Goddess Shakti an Indian would say)! If one sails too close to the wind, the sails will start to kill and the boat will get lost in the no-go zone, also known as the overseas doctorate: Sitting somewhere on an island, probably never reaching civilization again, the sailor might be still alive, being sunk in books or secretly trying to capture a lifeboat towards sunshine destinations such as a nine-to-five job.
Sailing close-hauled i.e., sailing as nearly against the wind. This option allows the sail to generate maximum lift (while typically being at minimal physical and mental condition). PhD candidates sailing close to the wind are precisely the characteristics strong institutions are looking for!
Sailing beam reach i.e., the boat is positioned with the wind coming directly from each side. Little is known whether floating on half speed correlates with coming-off well or falling behind.
Sailing broad reach i.e., the wind is coming from behind the boat. Action might be needed to change the course, but the answer could also blow in the wind.
Running i.e., the boat is sailing directly downwind. This is the trickiest point to steer as it can be quite unstable and the ultimate downfall lies ahead.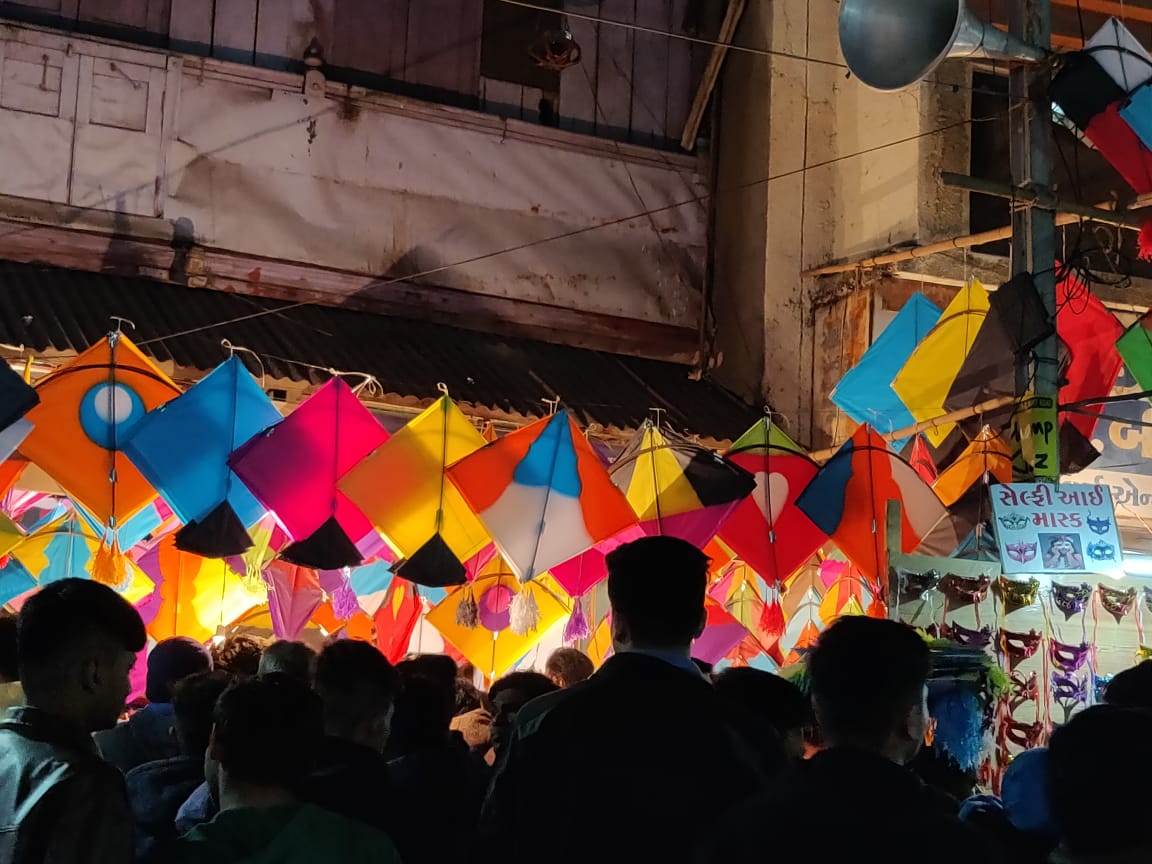 To bring it back to setting up field work in India, I must confess that I have just started to understand the local climatic conditions (in honor of doing a PhD in geography, but also to find out why spring is not approaching). Remember: when sailing, it is important to always know where the wind blows from and how the boat is positioned in relation to the wind direction.
On my first weekend in India, we celebrated the wind direction change at the Kite Festival. I was told: "From now on, it is going to be warmer." They should have added that "from now on" means "at some time" in India. Consequently, one should add: when sailing, it is important to always know according to whose calendar the wind is blowing.
And while I am still trying to sail on Ahmedabad's urban blue spaces, I should not forget to report some success stories. Yesterday's trip to my case study area Parimal Garden ended up realizing that adapting evaluation tools to the local circumstances becomes not least a linguistic challenge: What is the generic of Indian road users? People with (non-)navigable wheels of all kinds (e.g., bullock cart drivers, car drivers, coachmen, cyclists, rickshaw cyclists, scooterists), people on any animal species (e.g., camel-, horse- and elephant riders), pedestrians and migratory and non-migratory species of semi-domestic and wild animals such as cows, dogs…?