Swahili doodles workshop
Swahili doodles workshop
I am somewhere between Bonn & Frankfurt, so many little villages and a beautiful river passing in between..Although,I have been really busy & didn't have a lot of sleep the past few days,somehow the beautiful scenery outside the window of this ICE train forced me to reflect on the past week and urged me to type in this post.
Well, we organised and hosted an interesting event a couple of days ago back at ZEF, Bonn. Our cultural evening & arts workshop was ignited by the two beautiful years I spent in East Africa. I wanted to carry along with me some of the beautiful things I left behind and wanted to share many things that are well kept within me so I brought some culture 🙂

I read recently that "Namaste", a beautiful sanskrit greeting means something like "I greet you from the place where you and I are the same" or "My inner light greets your inner light".
This "within" kind of connection & communication takes human relationships to another level, a level that is way above words.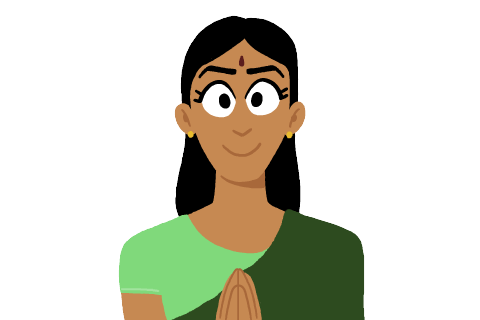 Going back to the Sanskrit language, the Indian Ocean is known as Ratnakara in the ancient Sanskrit literature. Ratnakara means "the maker (creator) of gems".
And the people who grew up on the shores facing the Indian Ocean have been and for centuries enjoying and connecting the gems in between them.

The people of Oman were trapped in despair and surrounded by harsh economic,social,political and environmental conditions that forced them to find a refugee in other lands.
Their easiest or let's say most accessible escape was the Indian Ocean, and being a monsoon season and a Dhow ride away,East Africa seemed like a favorable option.
For centuries, many Omanis settled along the coast of East Africa, mingled with the natives and interacted with other Shirazi and Farsi migrants.When it was difficult for them to communicate with the other, they came with a language that was nothing but the cultivation of all the languages spoken by all the people around.Ironically,Swahili (taken from the Arabic world سواحل:people of the Coast) is the official  of several East African nations today. From their trips to India, they brought back to Oman and East Africa the Hyderabadi Verandas which today gives the old towns in both Oman and East Africa a very charming flair. They took cloves and vanilla and many other spices from their plantations in East Africa back to Oman and to the rest of the world. In short, they blended with their surroundings,they evolved and at a similar level carried to their new homes many beautiful elements of their own culture.
We invited the Omani Doodle artist Amira Al Musalmi so that she would help us visualize these cultural elements and produce our own doodles out of the Indian Ocean gems.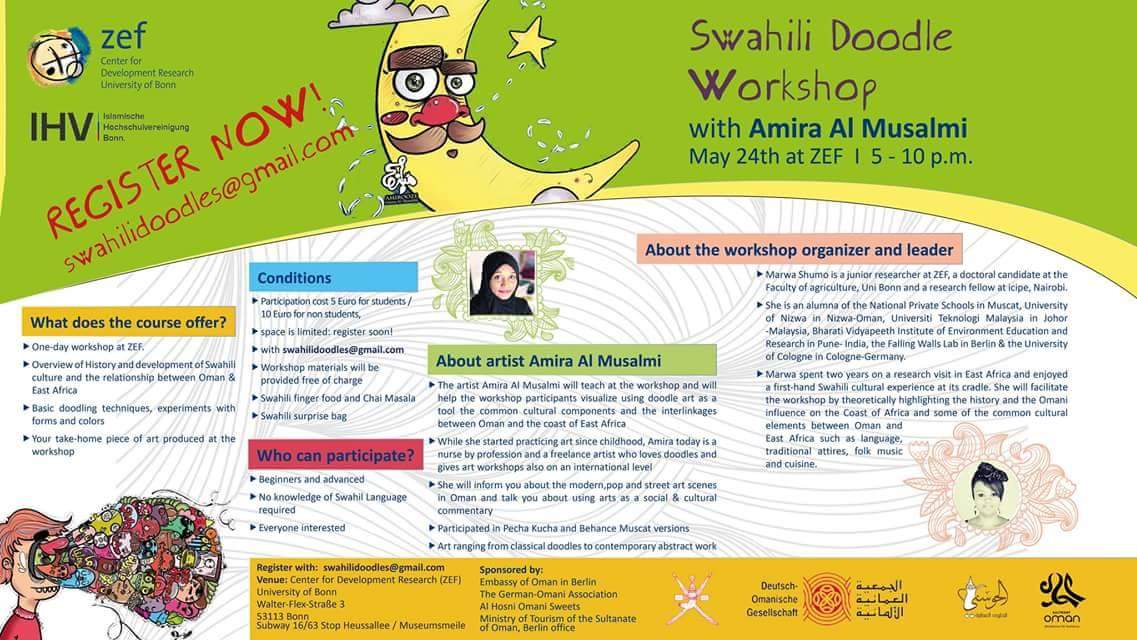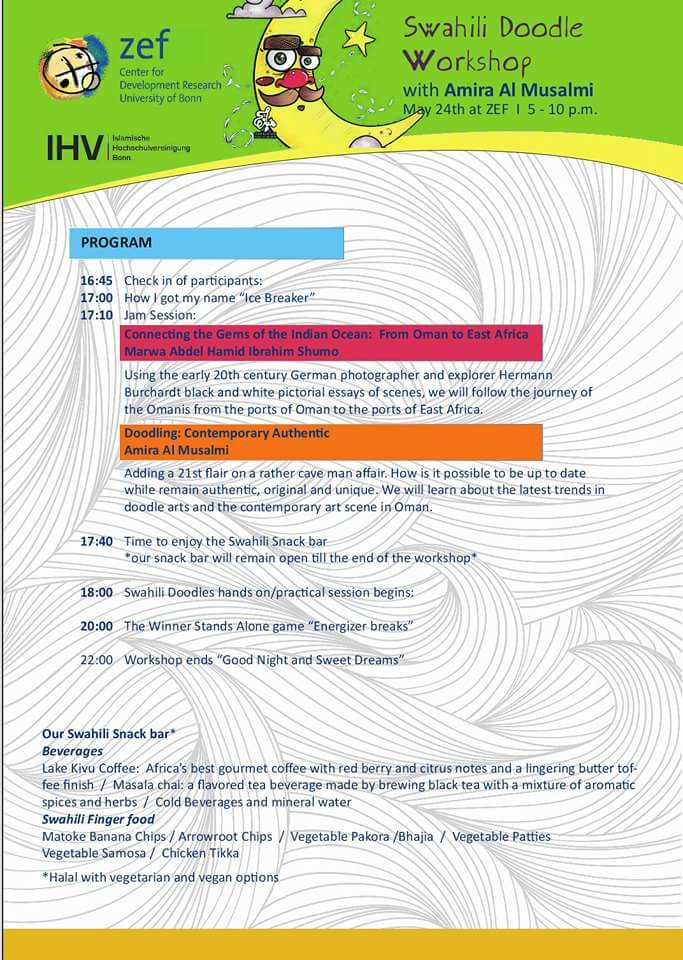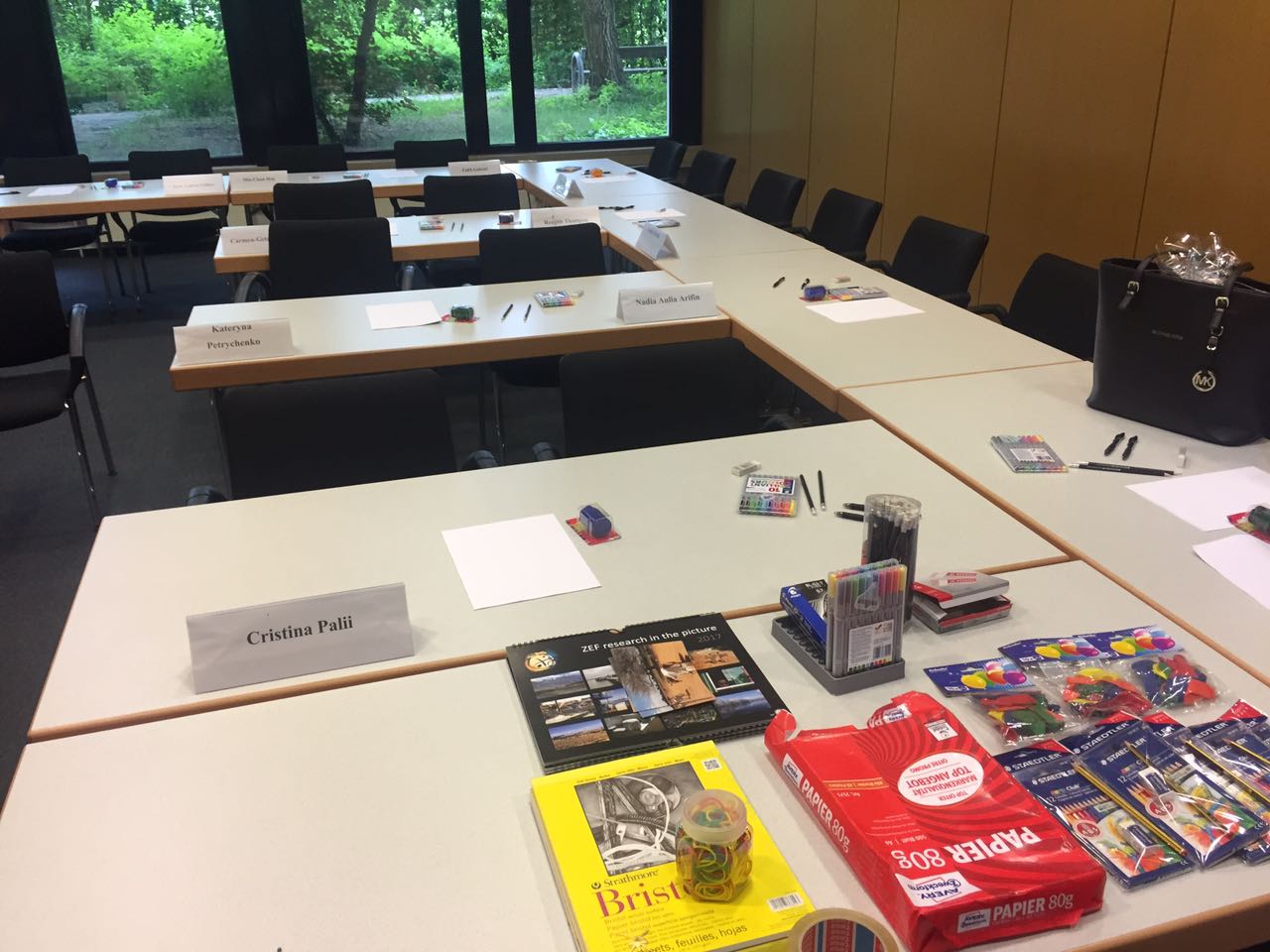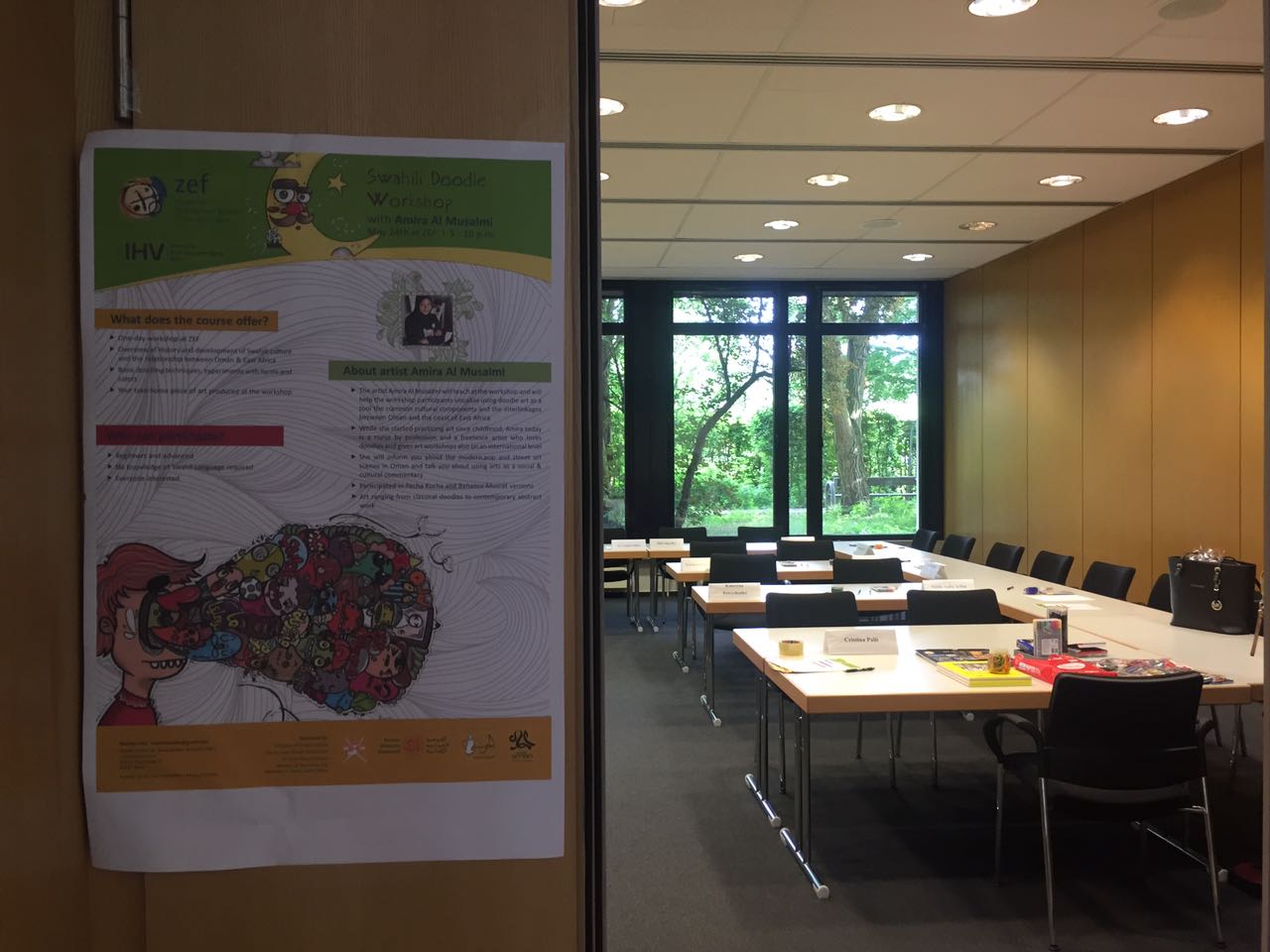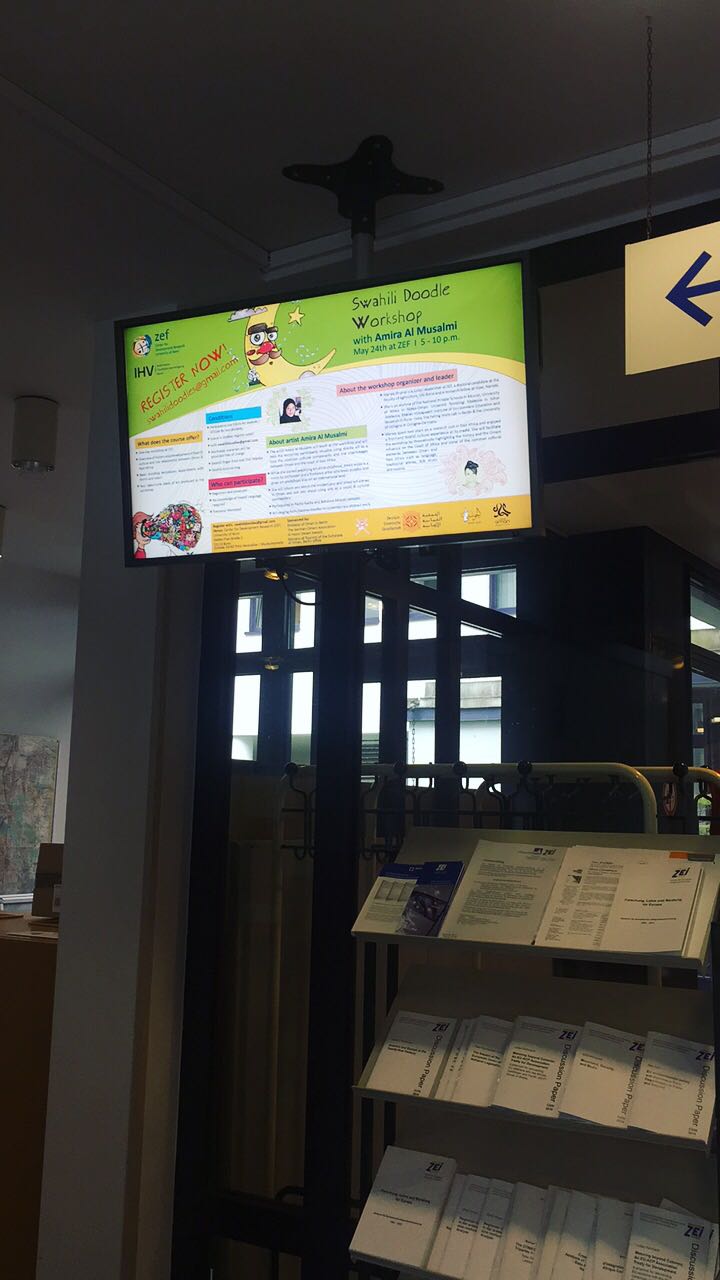 In our jamsession and not wanting the participants to fall asleep like many do while attending a history class we followed the journey of Hermann Burchardt,a German explorer and photographer of Jewish descent, who is renowned for his black and white pictorial essays of scenes in Arabia in the early 20th century. While Oman wasn't a popular stop for voyagers at that time, Burchardt somehow made a long stop and pictured Oman at that time in a way no other photographer did.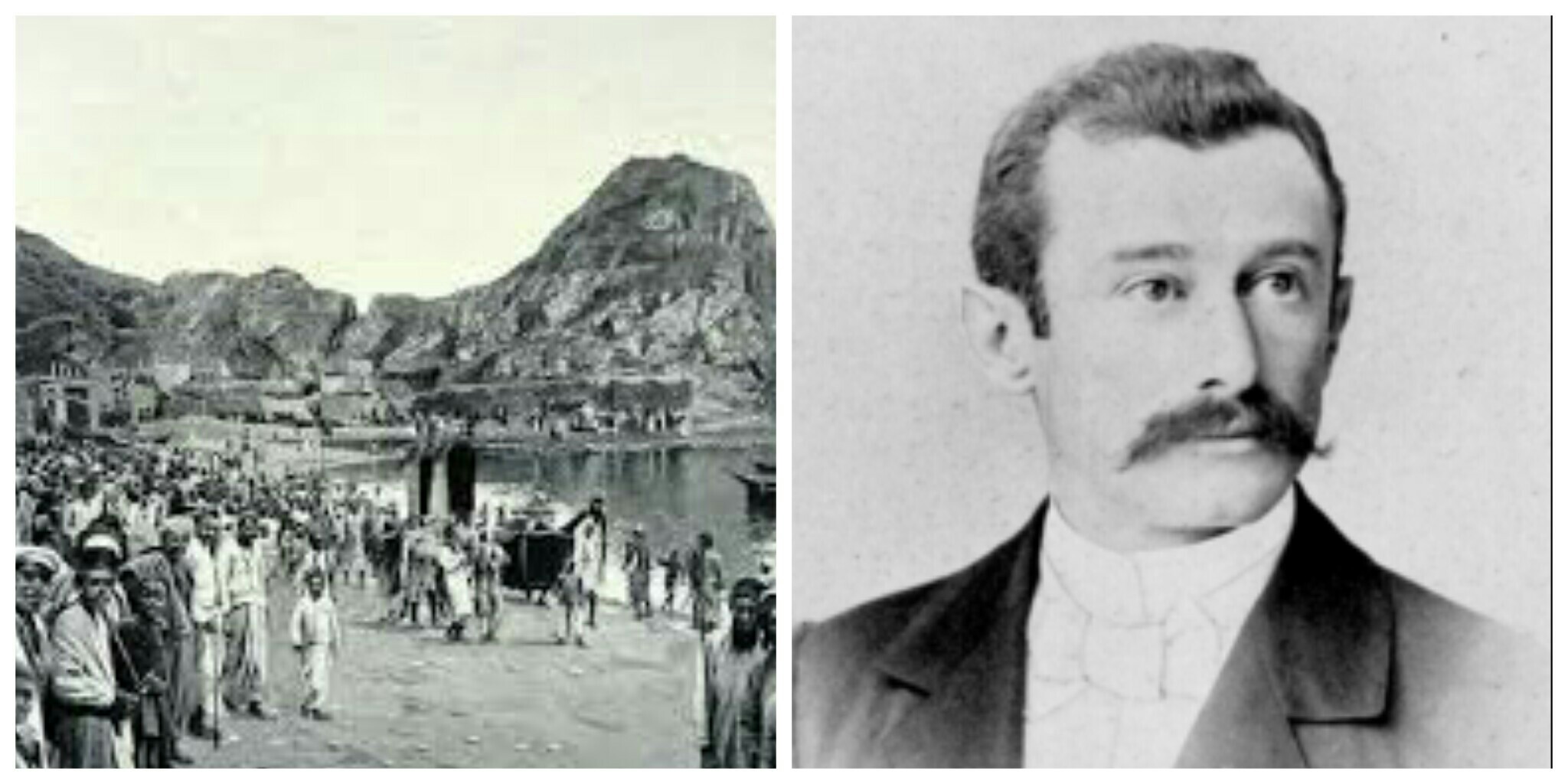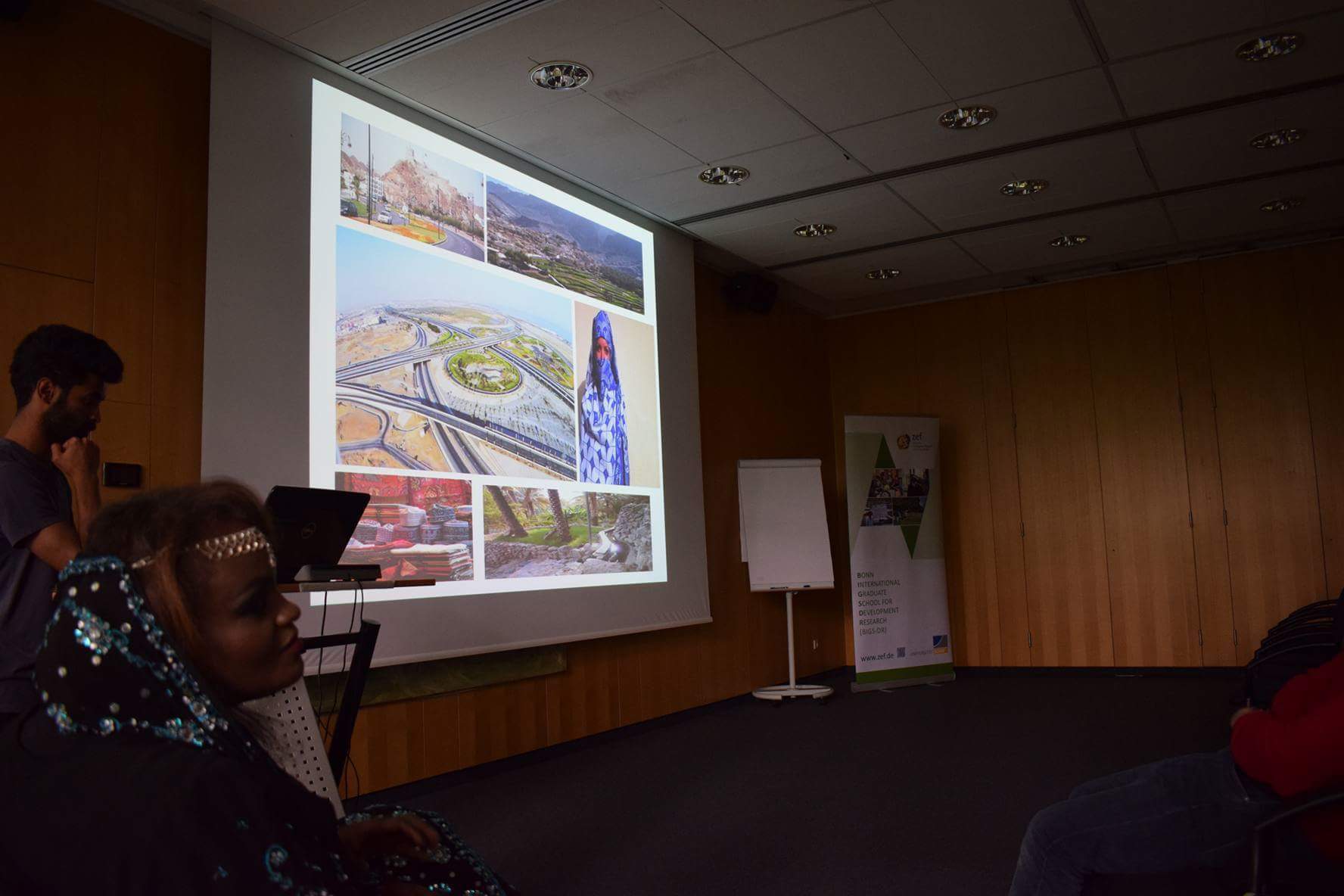 Amira also introduced the participants to modern art and to doodling in specific and she talked to them about her starts and how far did she get along with her passion.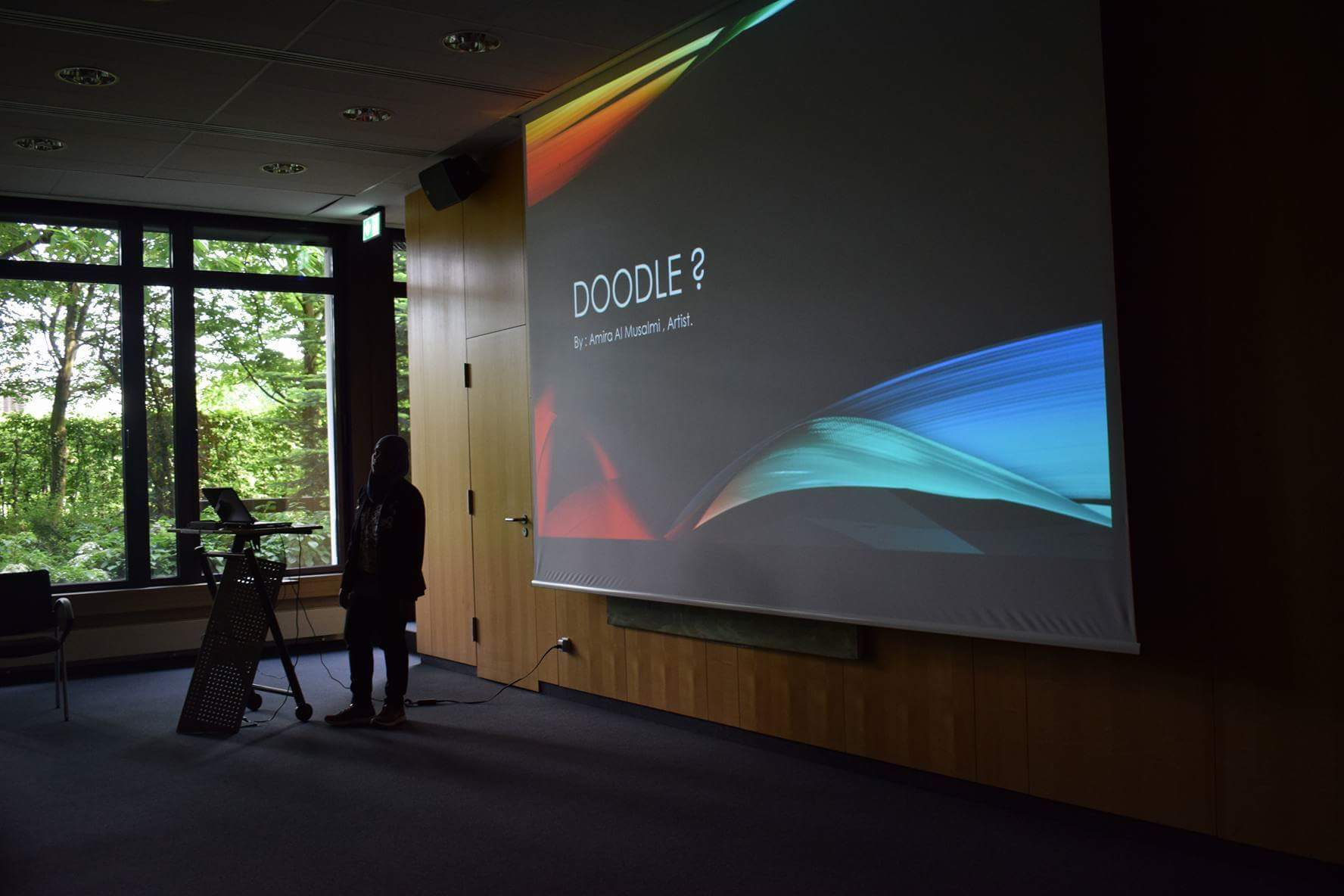 Some further impressions from our workshop, doodling, networking and energizer breaks.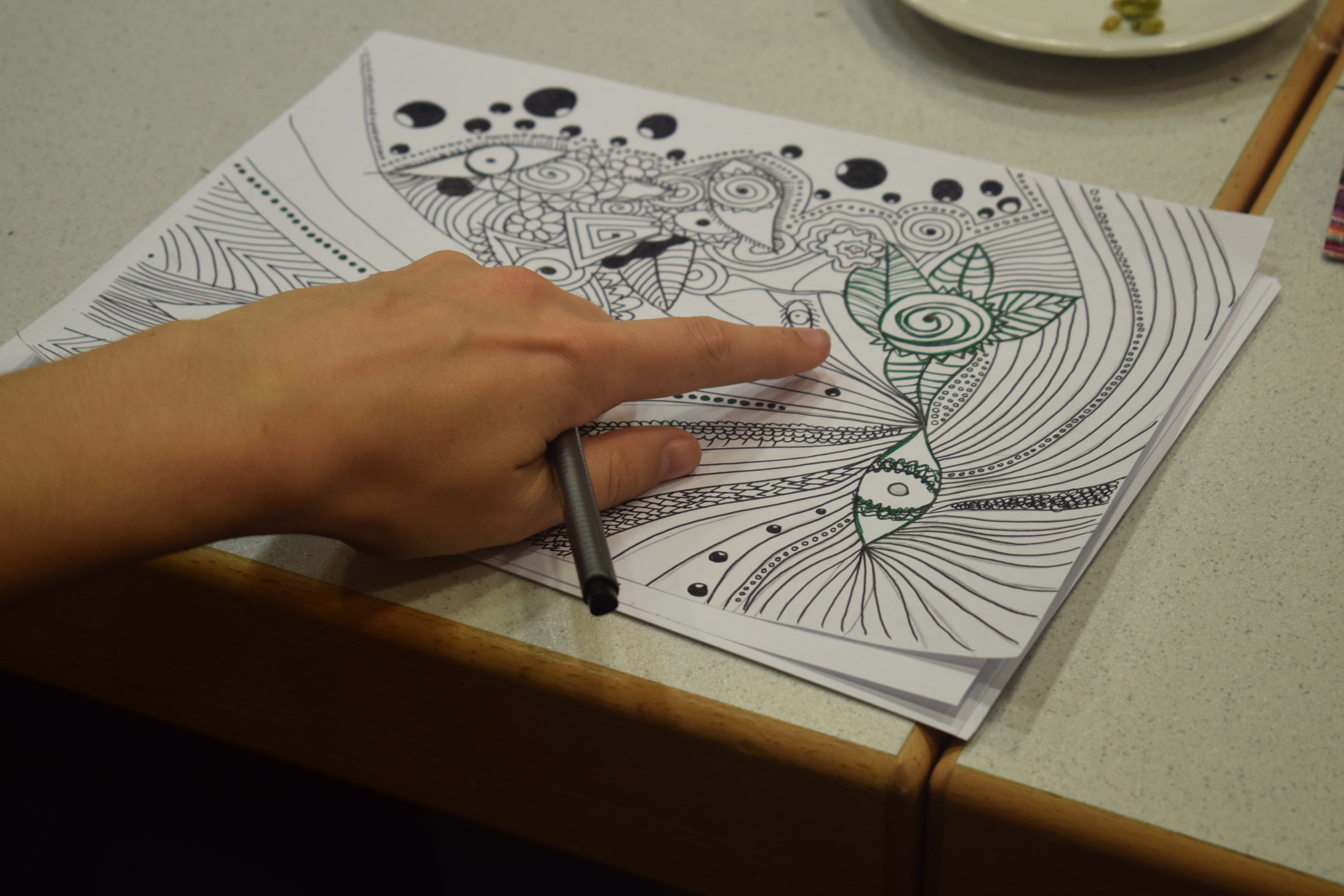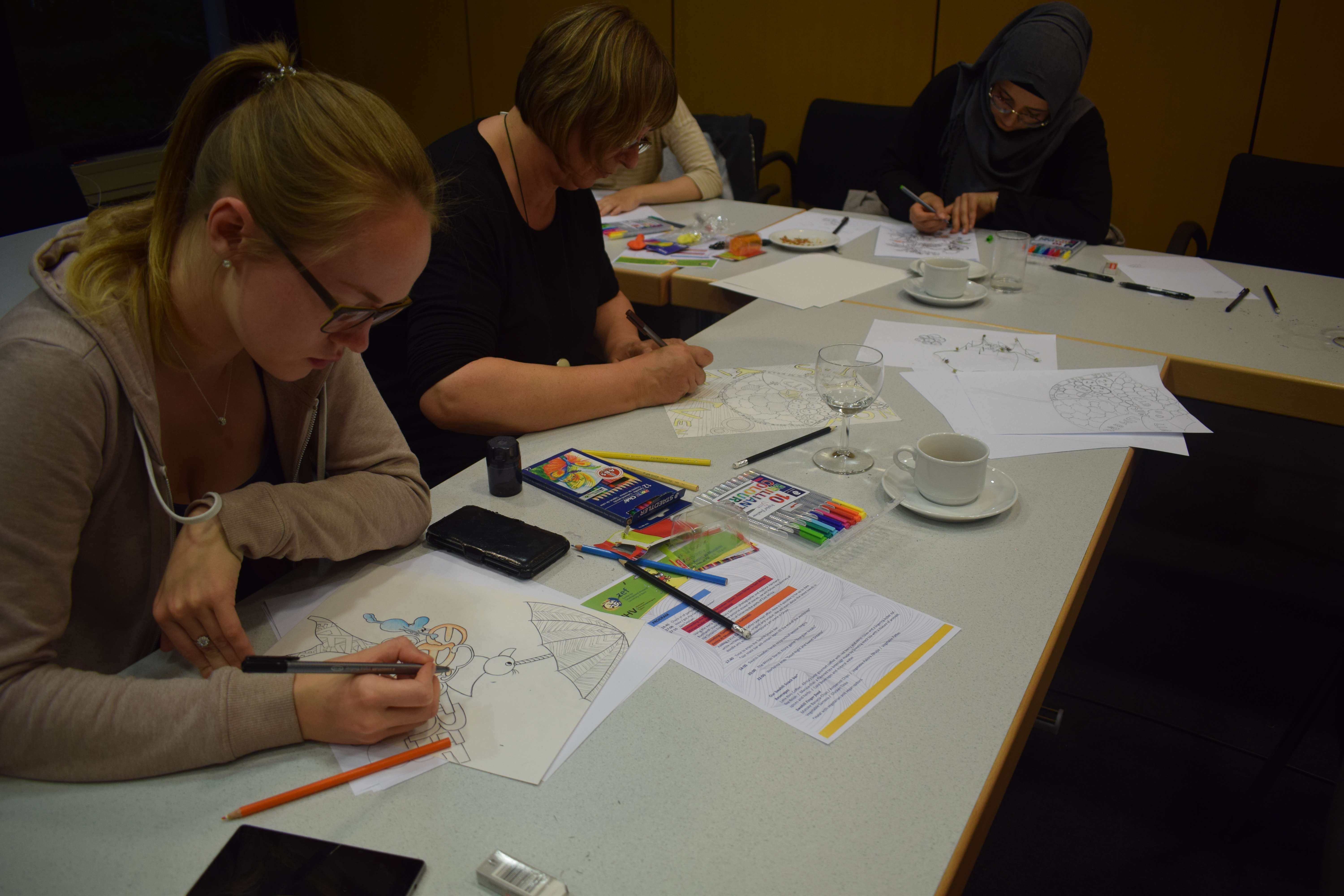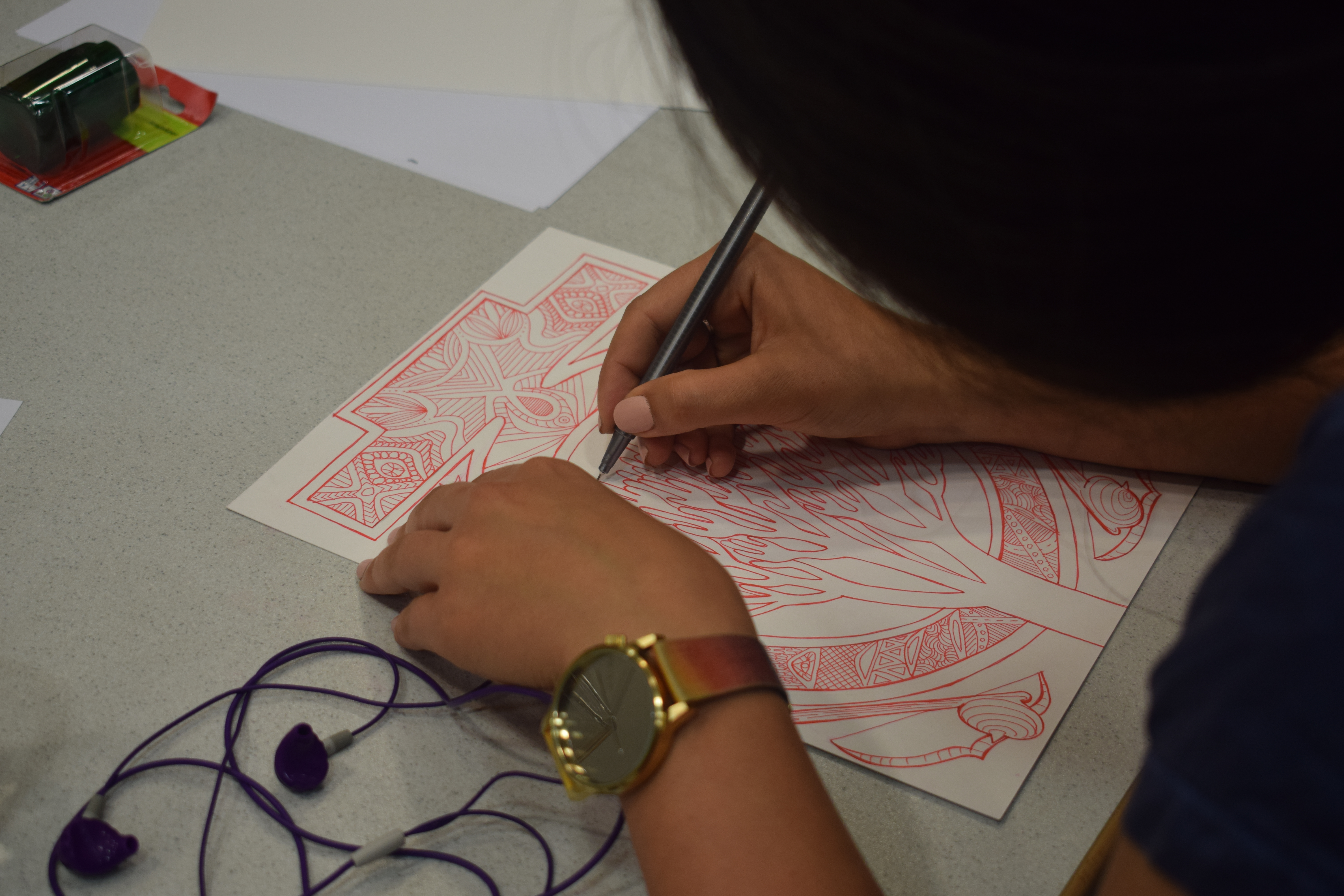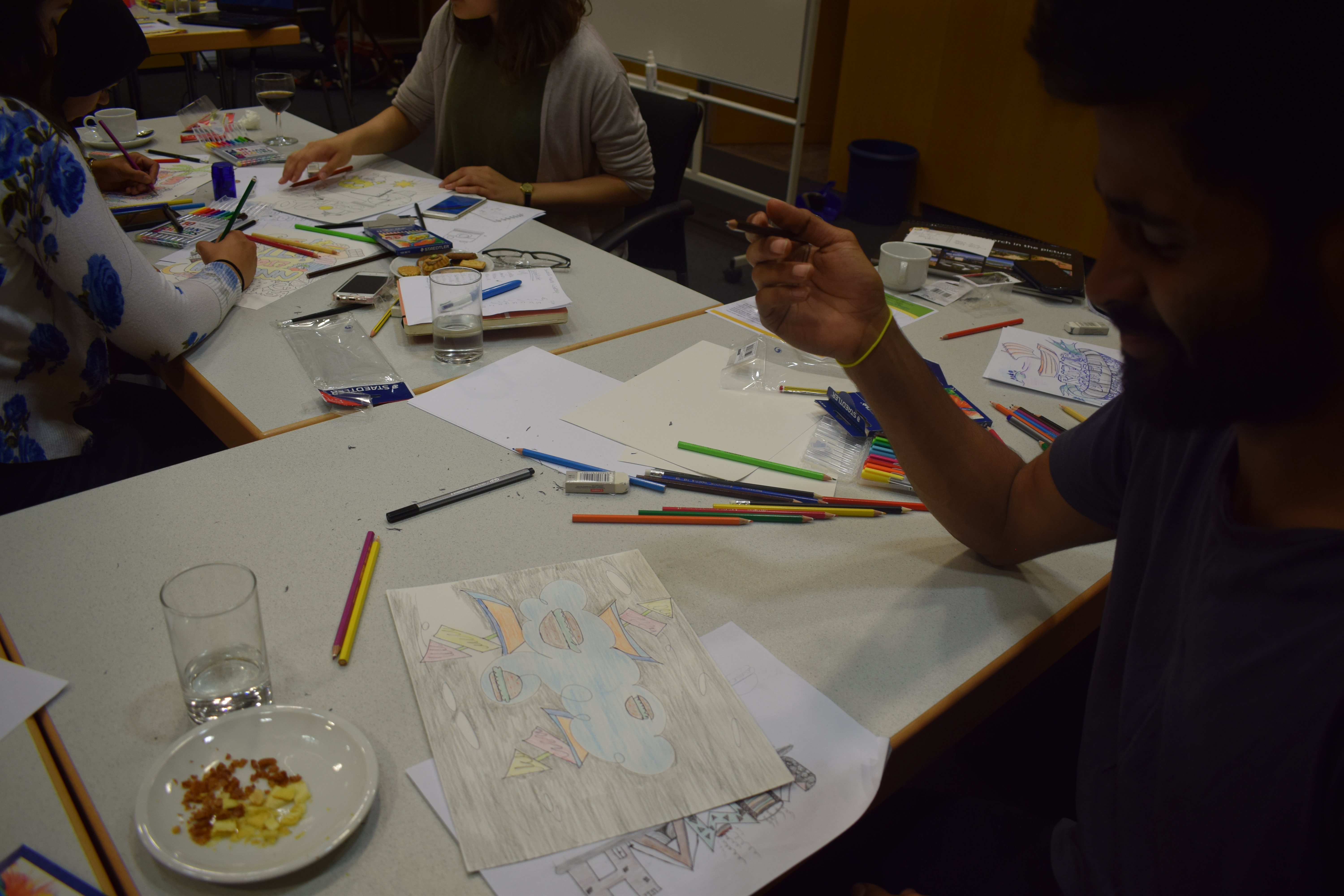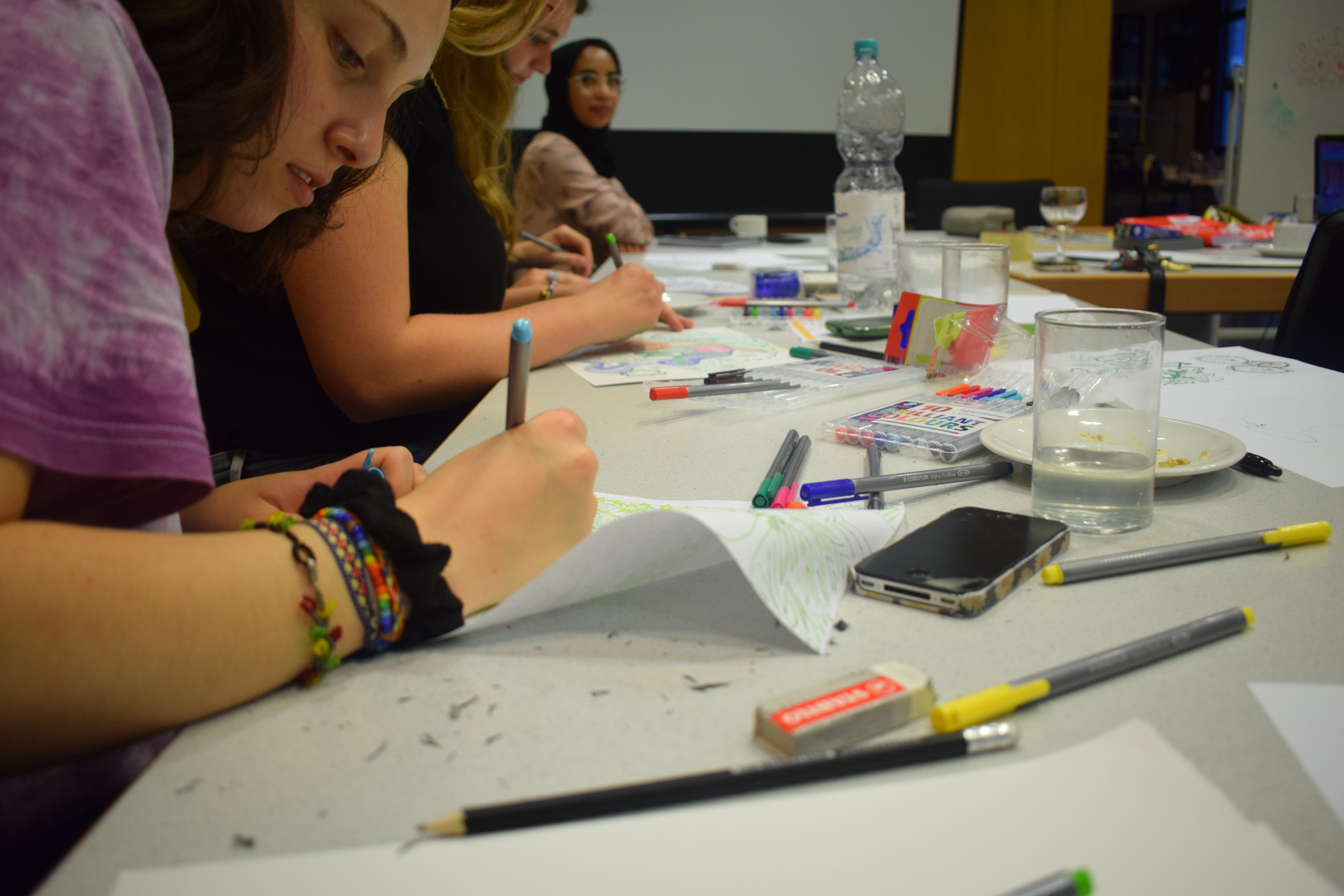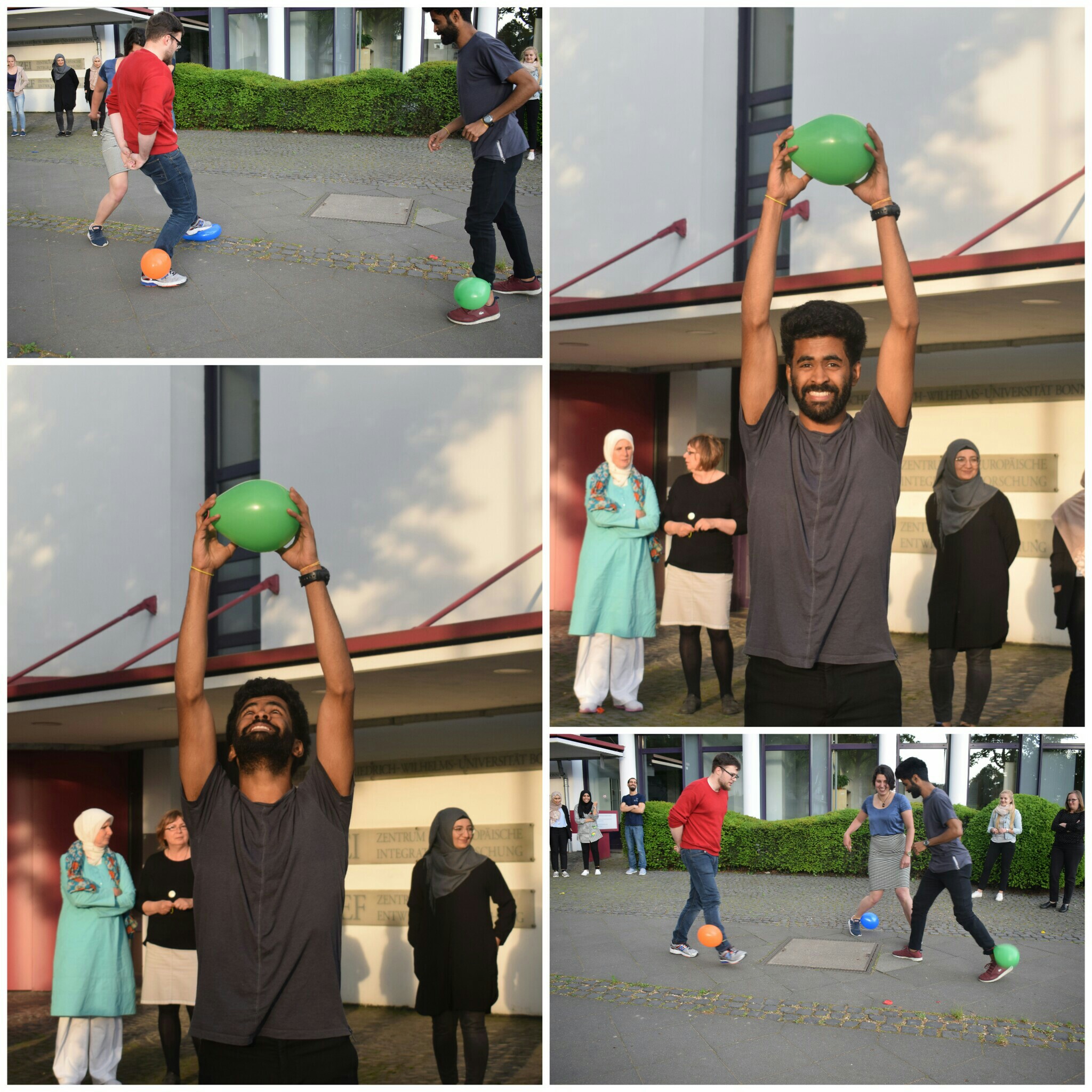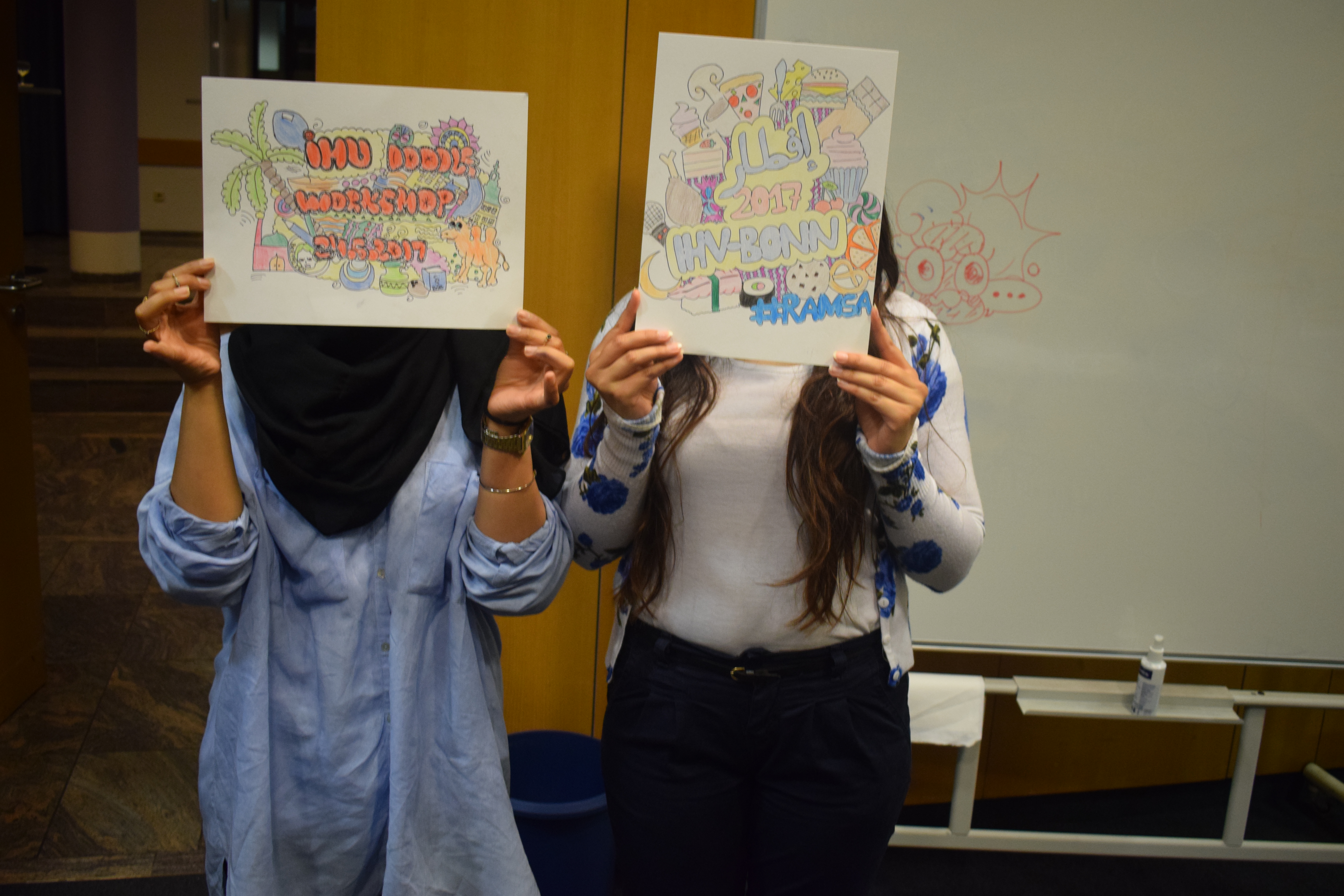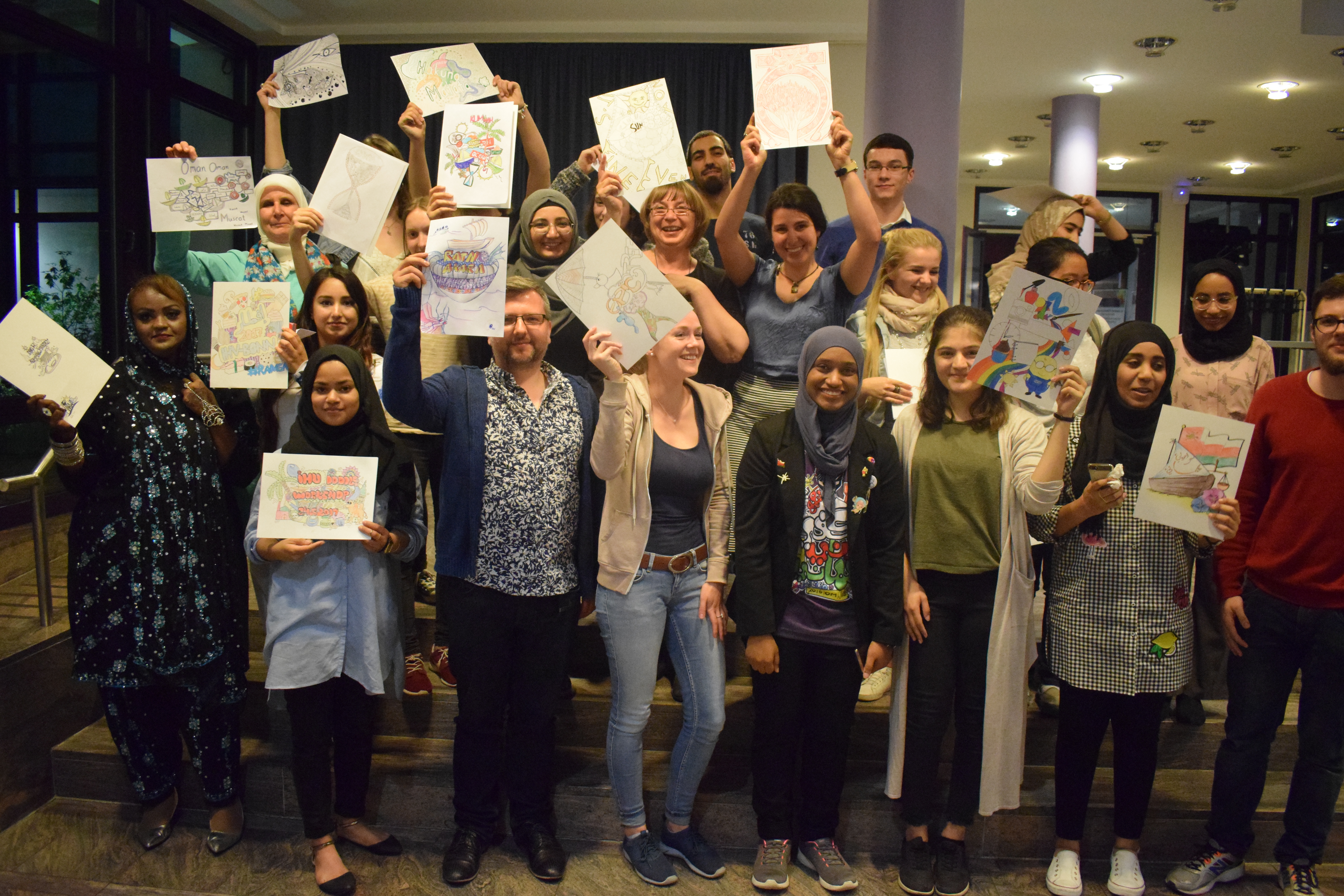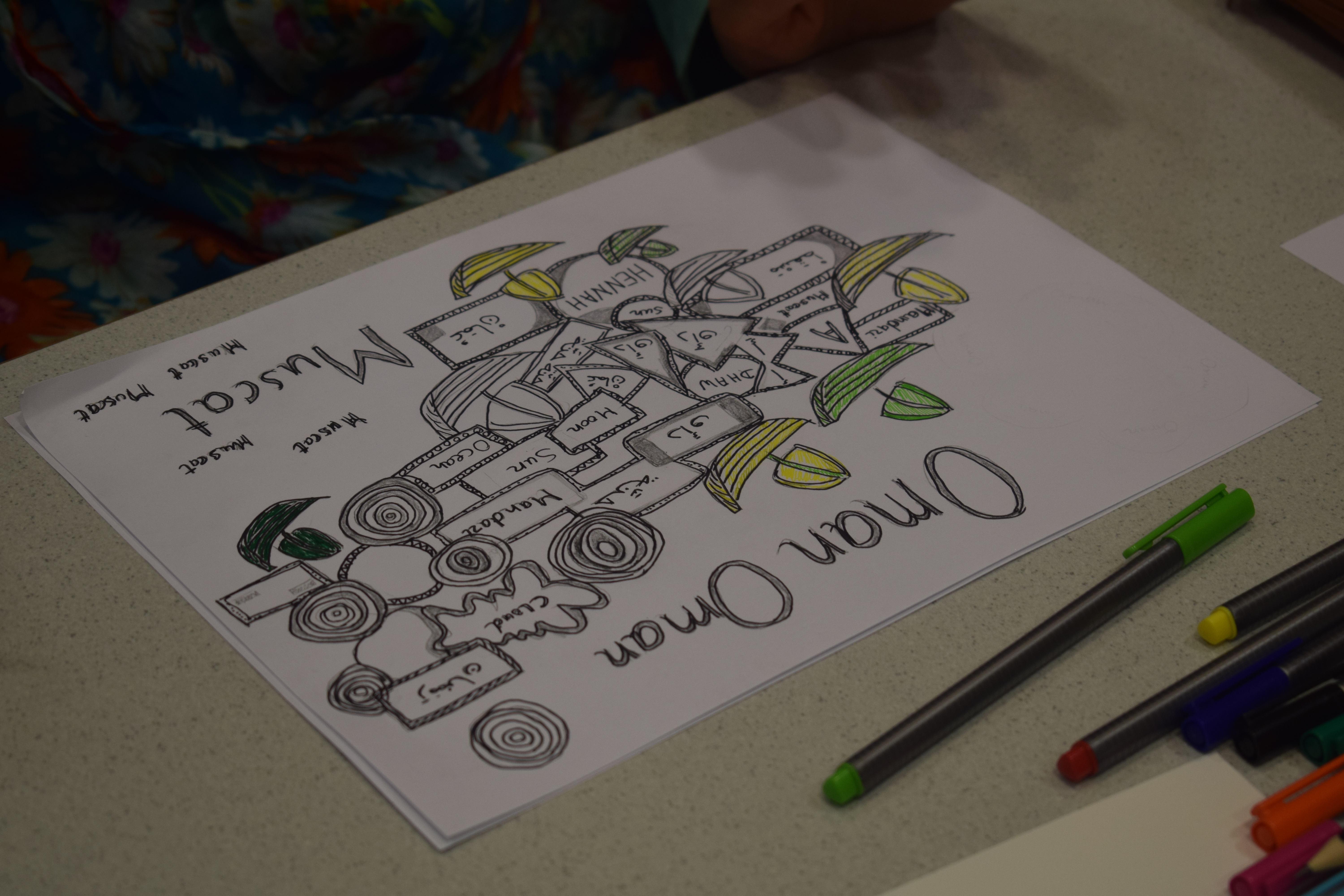 and everybody enjoyed our mouthwatering Swahili snackbar 🙂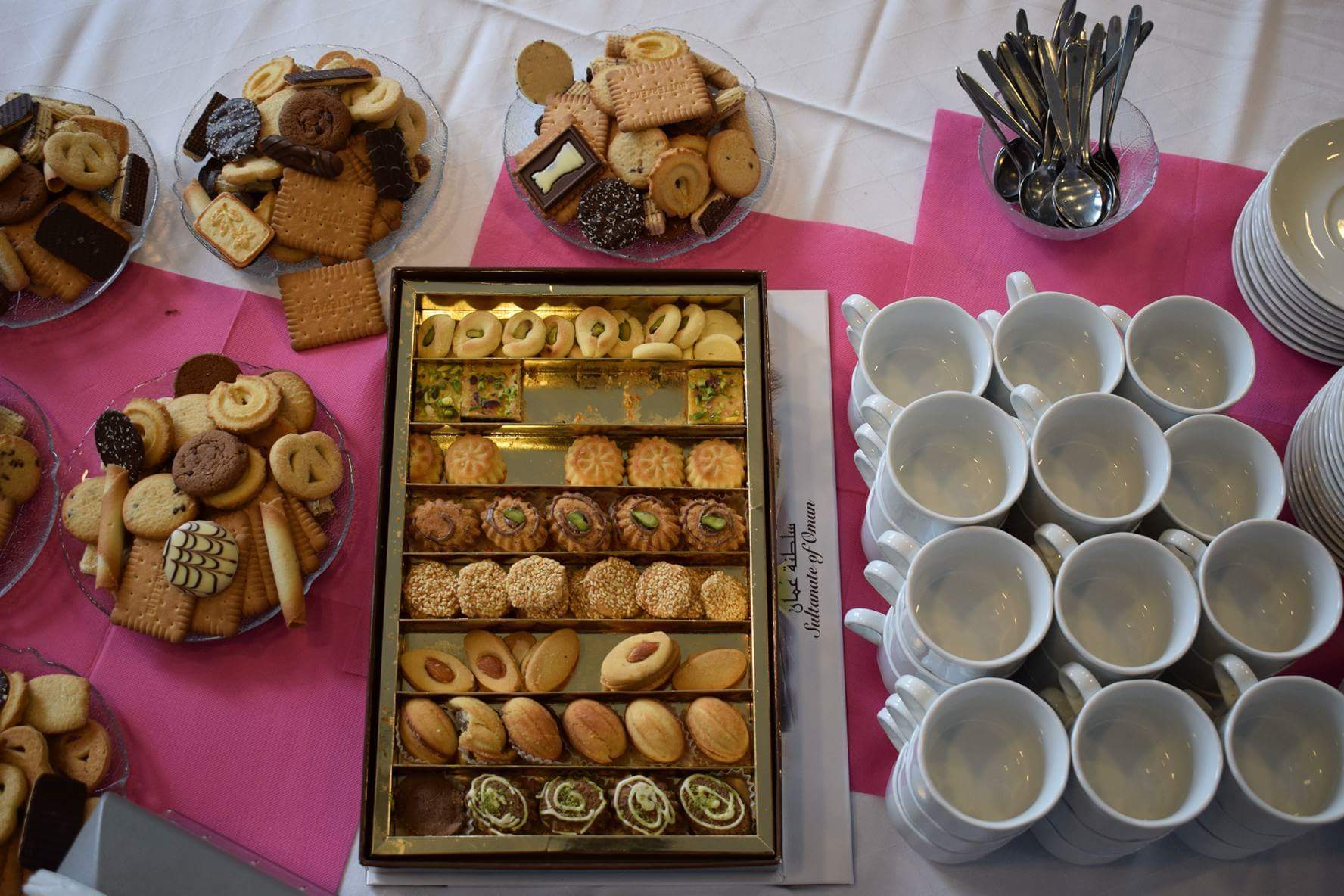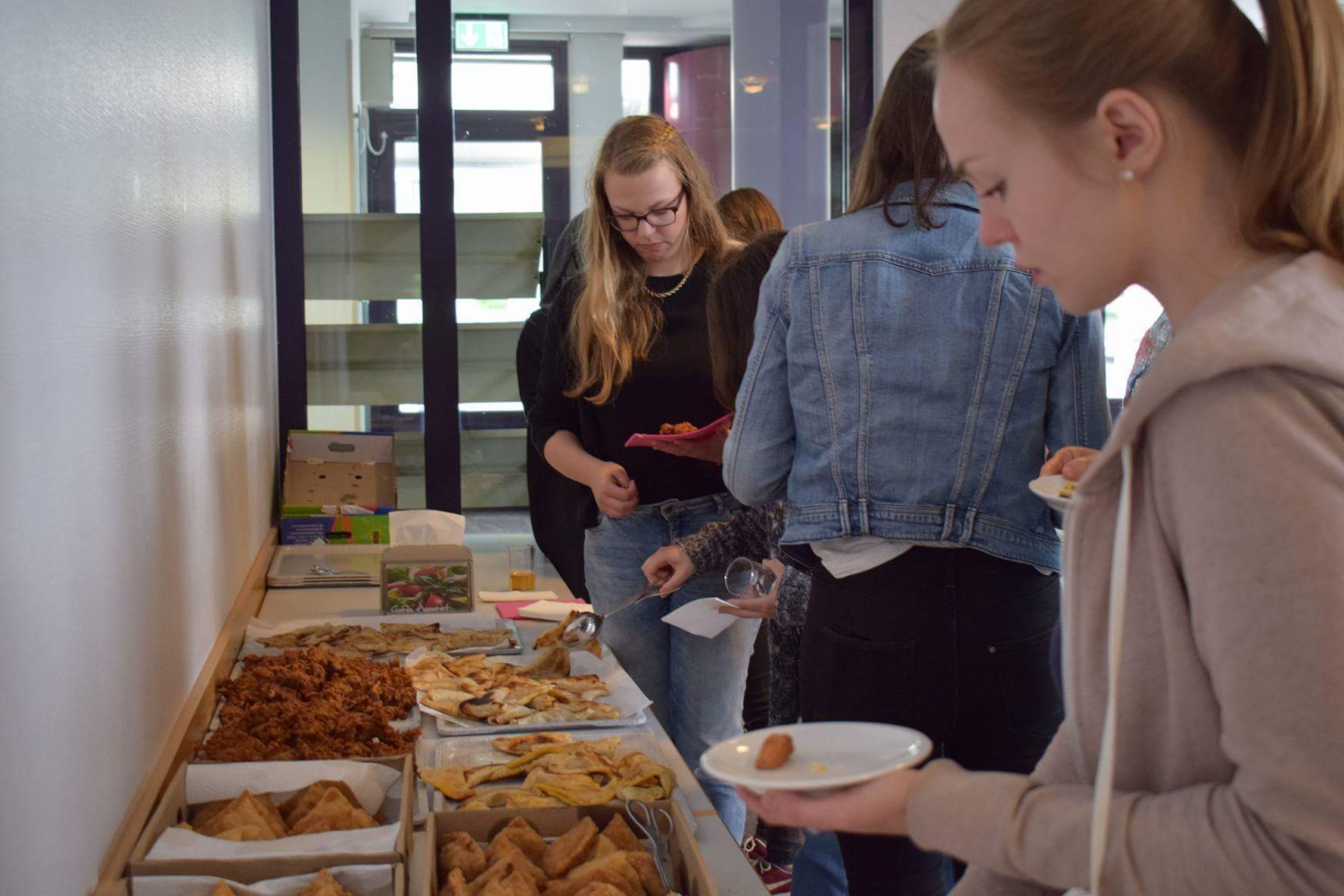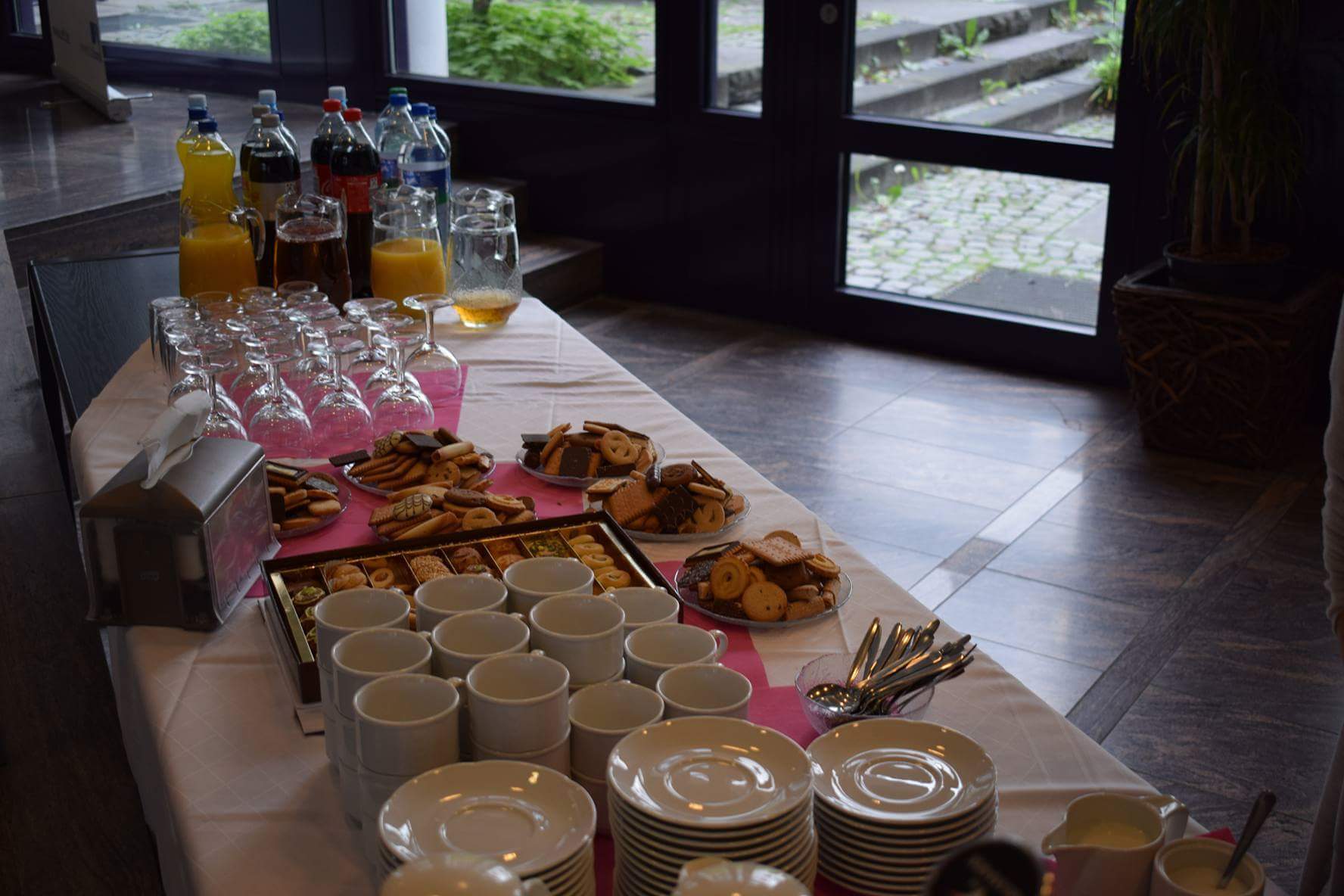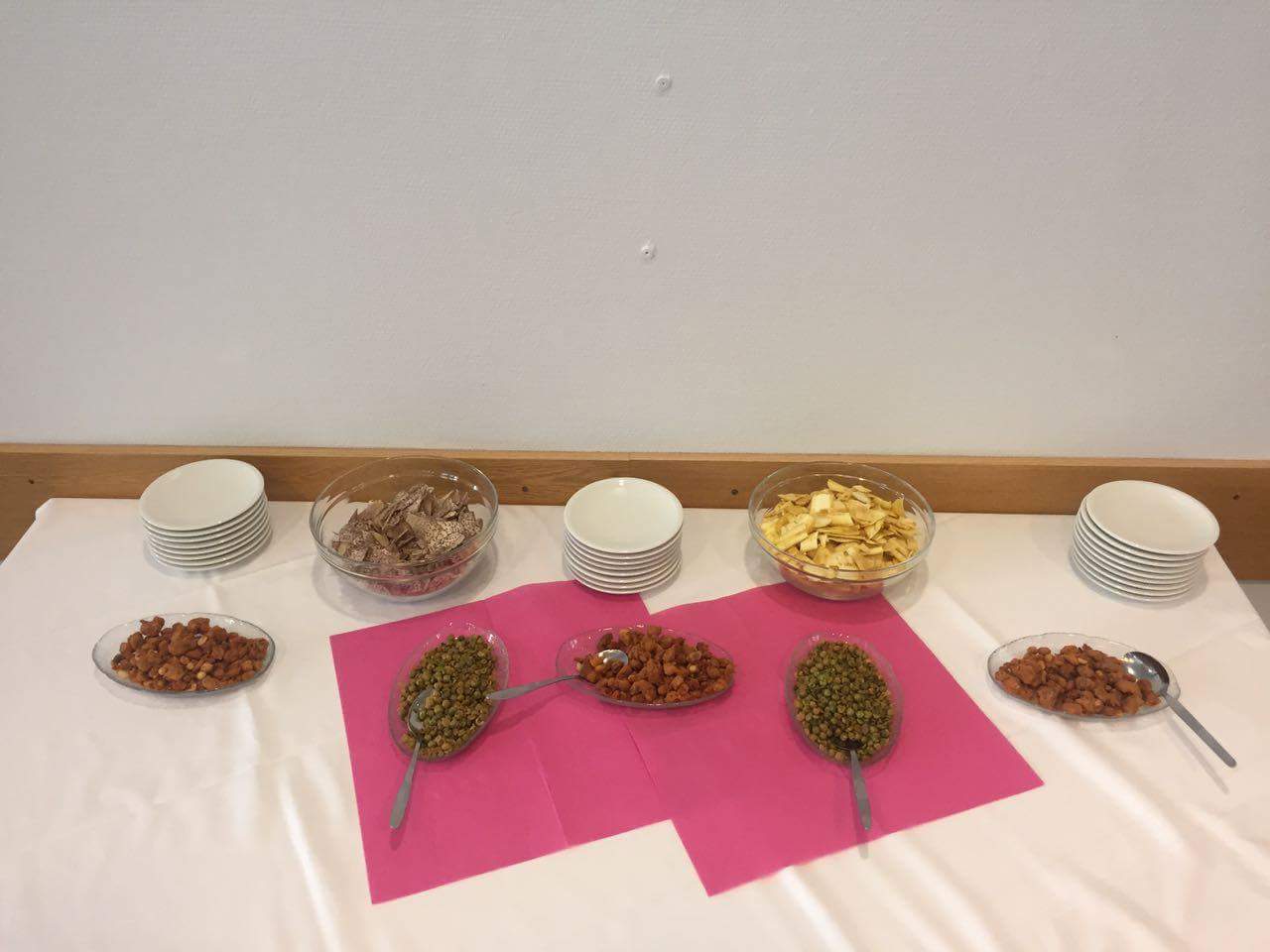 and went home together with a handmade Swahili goodiebag 🙂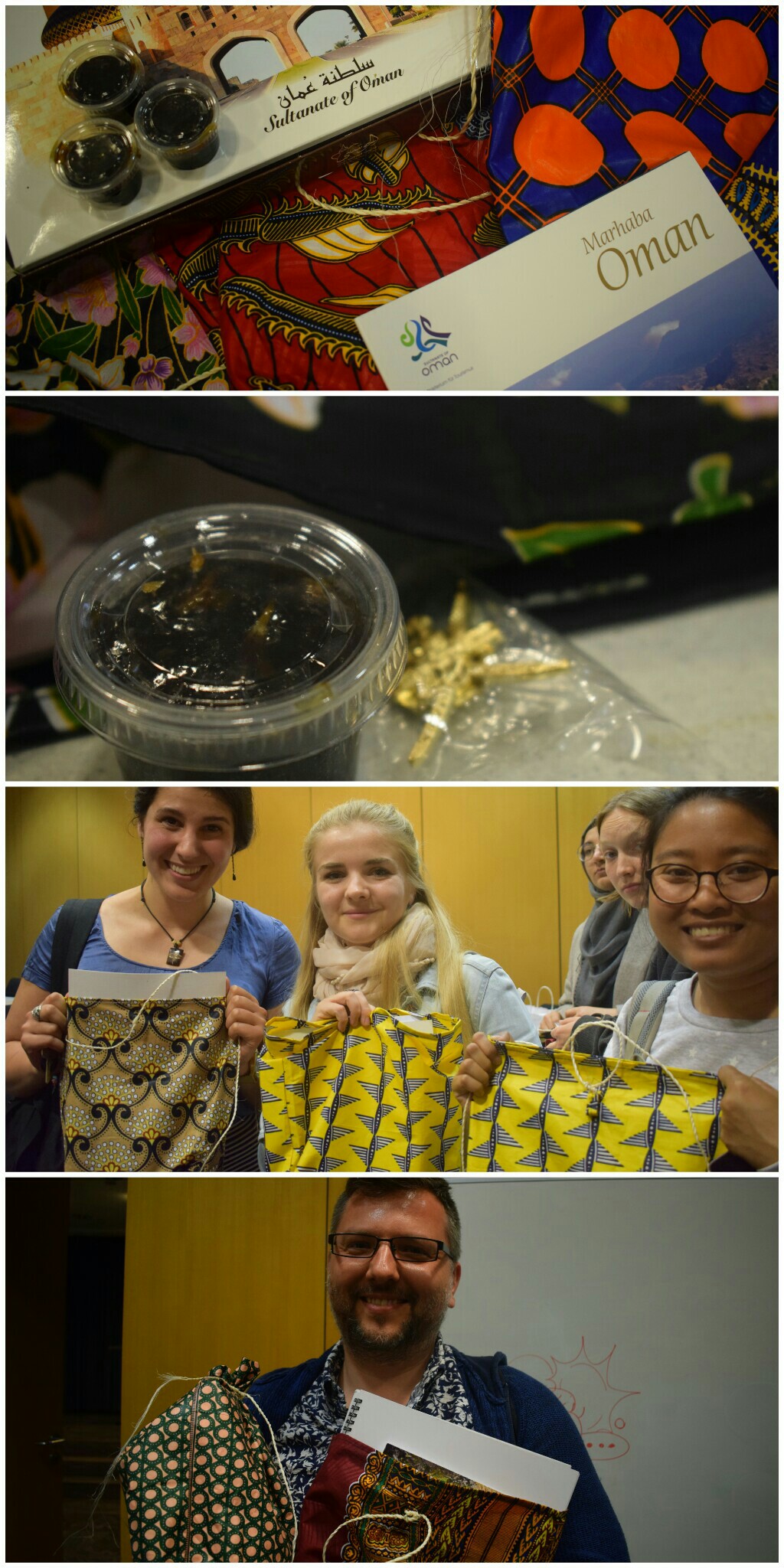 As my train is fast approaching Frankfurt International Airport, I am winding up this post, really sleepy, really tired and very much looking forward to a well earned and long awaited holiday 🙂
For your help and contribution I am very grateful and thankful to
Yesim and Sebastian (ZEF PR)
Sofia and Jasmin (IHV Bonn)
and Muhana 🙂 Thank you for coming all the way from Fulda and for helping me remember how fine Omani guys are 🙂 I already miss you 🙂 
I would like to thank the embassy of Oman in Berlin for their generous contribution and for supporting our students led activities.(In particular, I am extremely grateful to the Omani consulate in Berlin Mr Hamood Al Rumhi).
Also to the German Omani Association and in particular Mr George Popp and Dr Juma Al Maskari. You do as well as I that this event wouldn't have taken place without your persistence.
Al Hosni sweets for being so sweet and sensing us some Omani sweets all the way from Oman and for the Ministry of Tourism of the Sultanate of Oman- Berlin office for contributing to our goodie bags.
Now its time to hop into that jet and fly…Yaaaay Holidays…