Twelve months – twelve books. My 2020 reading list on cities
Twelve months – twelve books. My 2020 reading list on cities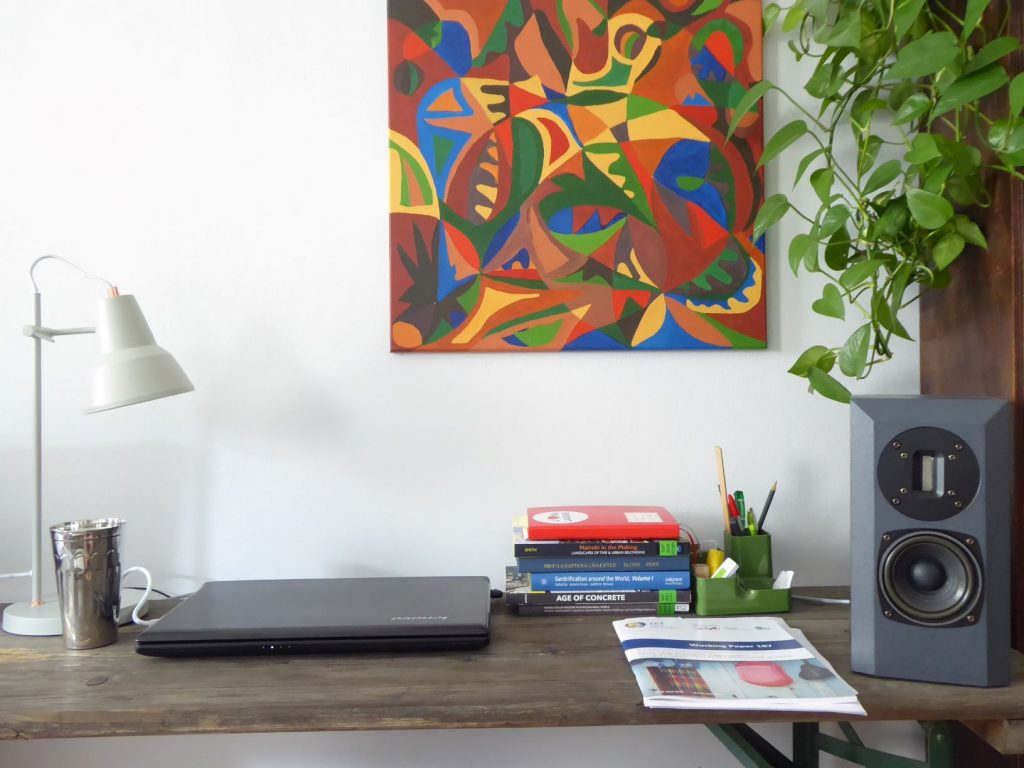 Looking back a bit…
The "Waterfront Metropolis Abidjan" project [see project website here] ended in November 2019 after 24 months of intensive research. Thinking about the economic capital of the Côte d´Ivoire and the relevance of informal urbanization have continued, though. My book manuscript on Abidjan has advanced, but is not ready for publishing yet. Slow but steady wins the race…
…and facing challenges ahead
My former colleague Sneha Sharma, a ZEF alumna, and I are very glad to start with a new comparative study "Urban villages by the airport" at the Geographical Institute of the University of Bonn. We will investigate how spatial and social entanglements have evolved and play out between low-income residential areas on airport land and international airports in Mumbai and Abidjan. The research proposal was submitted before the Corona pandemic fully unfolded. We wrote it in January/ February 2020 before authorities began to evict areas in Adjouffou in order to extend the security zone of Abidjan Airport (which had nothing to do with the pandemic). Our research theme thus gained unexpected and actual momentum.
Why comparing airports in Mumbai and Abidjan?
The new research is based on the idea that international airports in the Global South are spaces where people from social-economic extremes meet, interact and depend on each other on a daily basis. Development priorities, Global North standards/ habitus versus Global South realities of precarious work and housing – we will unpack all this within the coming two years, starting in October 2020. Certainly, we will come across many more worth-reading books on cities in 2021. These twelve books were on my reading list in 2020: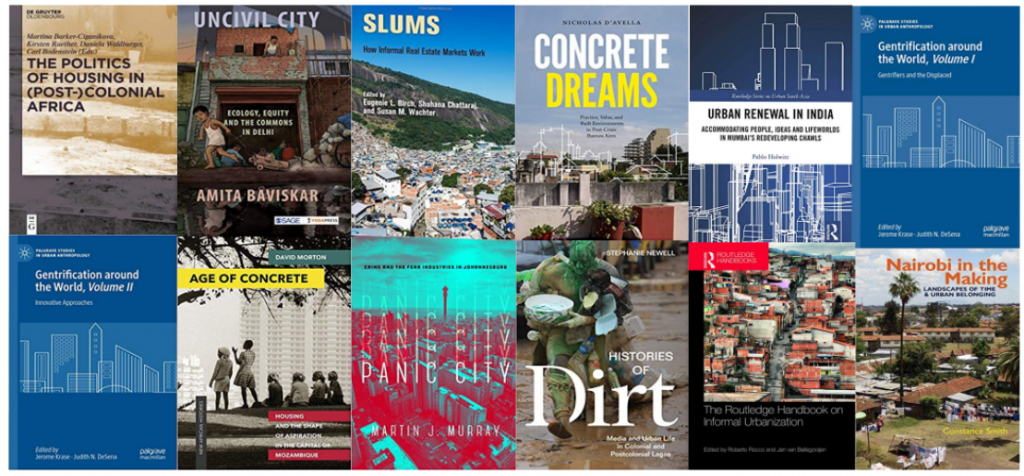 Baviskar, A. 2020. Uncivil city. Ecology, equity and the commons in Delhi. Thousand Oaks/Delhi: Sage/ Yoda Press.
Birch, E.L. et al. (eds.) 2016. Slums. How informal real estate markets work. Philadelphia: University of Pennsylvania Press.
D´Avella, N. 2019. Concrete dreams. Practice, value, and built environments in post-crisis Buenos Aires. Duke UP.
Holwitt, P. 2020. Urban renewal in India. Accomodating people, ideas and lifeworlds in Mumbai's redevelopment chawls. London/ New York: Routledge.
Krase, J. and J.N. DeSena (eds.) 2020. Gentrification around the world, volume I. Gentrifiers and the displaced. Cham: Palgrave macmillan/ Springer.
Krase, J. and J.N. DeSena (eds.) 2020. Gentrification around the world, volume II. Innovative approaches. Cham: Palgrave macmillan/ Springer.
Morton, D. 2019. Age of Concrete. Housing and the shape of aspiration in the capital of Mozambique. Athens: Ohio UP.
Murray, M. 2020. Panic city. Crime and the fear industries in Johannesburg. Stanford UP.
Newell, S. 2020. History of dirt. Media and urban life in colonial and postcolonial Lagos. Durham: Duke UP.
Rocco, R. and J. van Ballegooijen (eds.) 2018. The Routledge handbook on informal urbanisation. London/ New York: Routledge.
Smith, C. 2019. Nairobi in the making. Landscapes of time and urban belonging. Woodbridge/ Rochester: James Currey/ Boydell & Brewer.