Farewell to a SWEET 16
Farewell to a SWEET 16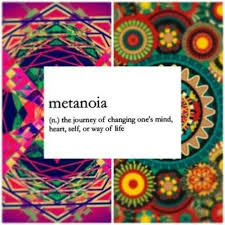 Every life but a minute in time, But each of equal importance.
Cindy Cheney
Your time is limited, so do not waste it living someone else's life. Do not be trapped by dogma – which is living with the results of other people's thinking.
Steve Jobs
Here I am, never did I ever think that time will pass this fast and that we are already in the middle of the first quarter of 2017. But who cares, my father always says that time flies faster when you are busy and yes Marwa the Queen of Black Soldier Flies has been the busiest in the year 2016 and the trend continues in the year 2017.
It is only now that I realized that I did not sit down to reflect on the year 2016 becuse I was busy planning for the year 2017. It is good to look forward, but it is always great to look back and reflect on how things went and how much one managed to earn out of them. Truth to be told, 2016 was one heck of a busy year, that passed in a blink of an eye and brought so many new encounters and experiences to Marwa's life.
Marwa and her flies toured the world and participated in different events. We ended 2015 in Naivasha and a ride through the legendary African Great Rift Valley was a good omen of how 2016 would be like. We went to Berlin to take part in the DAAD Alumni workshop at SLE Training, Uni Humboldt and learnt about the possibilities of harmonizing human needs and nature. We later travelled to Gottingen, took part in the European Conference of Tropical Ecology, and told people more about our research. I met and made wonderful acquaintances and friends at both events and learnt many new things from like-minded young researchers belonging to diverse fields of ecology and based at different geographic locations than myself.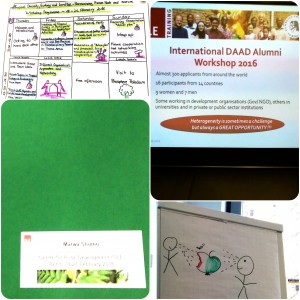 We also took part at an international conference related to edible insects' policies and regulations. This time on the shore of Lake Victoria and in particular at the Kenyan city of Kisumu. During the conference, I realized how many people from all over the people are actually interested and willing to invest on edible insects' production. I also had a great time exploring icipe's Mbita campus by Lake Victoria and boy who would mind doing research while being surrounded by such a surreal landscape. We also visited some cricket and soldier flies farms while being in Western Kenya.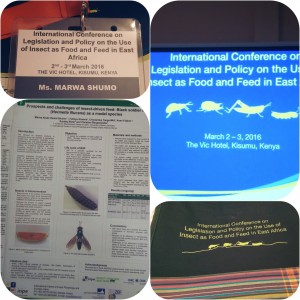 We then travelled almost to the moon and back. I am kidding; we did travel far away and in particular to the USA. This time Dr Marianne Shockley and the Entomological Society of America (ESA) invited us to take part in the International Congress of Entomology (ICE 2016) to talk about BSF and their nutritional value and health safety as feed products. ICE 2016 was a very nice experience that brought more than 6,500 scientists from more than 120 different countries. The fact that it took place in Orlando was a surplus and Marwa went on a date with Prince Charming i.e. Mickey Mouse and took too many photos together with him and the rest of her favorite Disney characters. She also made it to NASA's John Kennedy Space Center and experienced in a simulator how does it feel to get out of this bloody planet and into the outer space.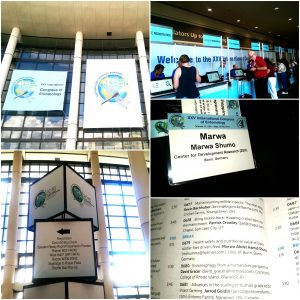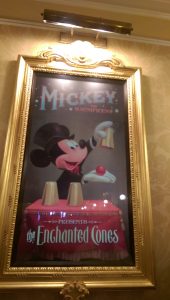 While being in the USA, Marwa received the news that she along with another 99 junior researchers from 55 different countries and out of 2,500 nominees was selected to take part in the Falling Walls Lab Finale in Berlin and the Falling Walls Conference 2016.  To make things clear, the Falling Walls selection committee is chaired by Professor Carl-Henrik Heldin who also happens to be the chairman of the Nobel Foundation. To be selected as a junior scholar for such an event is like walking into a HALL of FAME and was one of the best experiences of my life and definitely the best way to end the year 2016. At the Falling Walls, I met so many interesting scientists and learnt about the importance of communicating science and reaching out for a wider audience and not to only be limited to your specific field of specialty.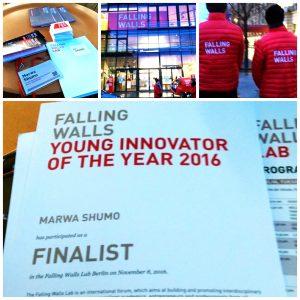 I returned to Nairobi and I shared my experience with my fellow junior scholars at icipe in the Science Club and delivered a talk on communicating science in a 21st century style.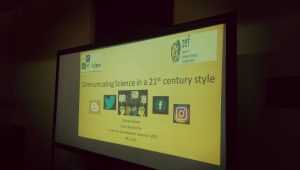 Our research drew a lot of attention and it is clear for me that we are going somewhere with our efforts.
We published a perspective article stating our research objectives and expectations in the Solutions Journal's special edition on future solutions for a food secure world. It was a tough completion and our abstract was accepted along with another 25 abstracts out of hundreds submitted. Then the full article was published along with another 10 articles. The Solutions is a non-profit print and online publication devoted to showcasing bold and innovative ideas for solving the world's integrated ecological, social, and economic problems. The late Nobel Laurette Professor Elinor Ostrom also published an article on the importance of localizing climate change solutions among many other distinguished and very interested academics.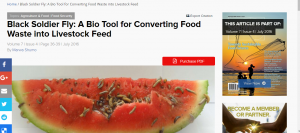 You can reach the full article at the following link 
https://www.thesolutionsjournal.com/article/black-soldier-fly-bio-tool-converting-food-waste-livestock-feed/
We also co-authored together with ZEF's director Prof Christian Borgemeister the lead article published in ZEF News nr.34 with a focus on Edible Insects and the role they will play as a future source of alternative proteins. You can read ZEF News nr.34 at the following link
http://www.zef.de/uploads/tx_zefportal/ZEFNews/ZEFnews_34.pdf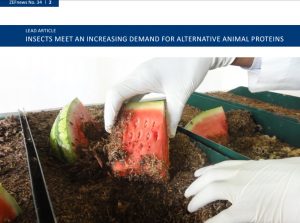 We also contributed to the Falling Walls Fragments #My Science hero series with an essay Marwa wrote about the late entomologist and travel writer Evelyn Cheesman and the influence she had on a young researcher like herself.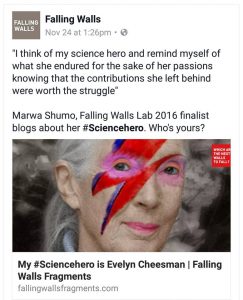 You can read the whole essay at the following link and learn more about one of the most achieved and independent women that I adore and admire very much.
http://www.fallingwallsfragments.com/2016/11/24/my-sciencehero-is-evelyn-cheesman/
We were also interviewed by the Mexican blog LA BRÚJULA QUE LATE/ THE BEATING COMPASS and its founder/author Dr.Adi Lazos regarding our research and the expectations we have towards science for development and sustainability. You can read the whole interview at the following link
https://labrujulaquelate.wordpress.com/2016/06/05/marwa-shumo-flies-muscat-oman/
I guess all in all 2016 was a wonderful year that carried a lot of wonderful surprises and rewards to Marwa and her soldier flies. It was a sweet year with each experience it carried along, somehow it contributed to the person I am today who is no longer the person I was a year ago. I have met many wonderful people, reconnected with some whom time and distance managed to disconnect us from each other and visited many new places including some on the top of my childhood must visit before I die bucket list.
2017 is supposed to be the year in which we clearly state and finalise our research results meaning a lot and a lot of work to be done and I am looking forward to it. The past couple of years were very enriching and now we are in a position to share all the results we have been gaining and answering the many questions and inquires we have been receiving confidently.
2017 is the year of the rooster and roosters are known in Chinese culture for getting up early and fighting away any evil. Roosters symbolise the simple life and bring good things as they guide people from the dark to bright. Let 2017 be a year of a fire rooster and may all our dreams come true through hard work and good spirits.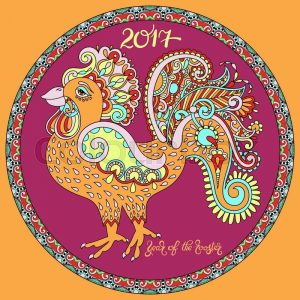 My mottos for the coming year and in short:
For the past year and for your great contributions towards my life as a junior scholar I would like thank: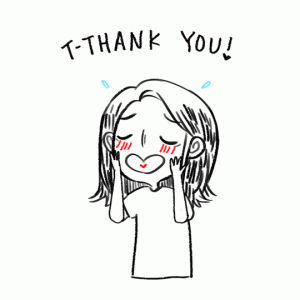 Dear Prof, thank you for being one heck of a mentor, a very understanding and a supportive supervisor and for always overseeing our research all the way from Bonn. Thank you for the wonderful opportunities that you have helped create for me. You have already set a very high standard for all of us on how to be a successful scientist.
ZEF PR team for providing me with a platform to document my journey, I hope I have been up to the expectations and that sharing my field journey would inspire others who are interested in a similar experience.
ZEF doctoral program: Dr Manske, Maike Retat-Amin, Anna Yuwen and Max. Thank you for your continuous support and for facilitating our stay in Bonn and the field preparations.
My Supervisors at icipe, Dr Sunday, Dr.Samira, Dr Fathiya, Dr Isaac, Dr Tanga and Dr Komi, thank you for all your support, feedback and help. I really appreciate it.
Karl-Heinz Korn your emails always make me smile, thank you for always taking some time to check on me and hear my outs and abouts.
Andrea Biesler and the entire Bieslers aus Mönchengladbach klan,  year after year, I am lucky for having a home away from home and for having a real sister from another real mother.
My childhood friends Dr Layali and Rana, my long and very old friend Dr Manal, thank you for always remembering me and for your beautiful friendship. I wish you all the good things. Dr.Adi, Dr.Ines and Sara, you keep on inspiring me with your research and hard work. Keep on going.
For each person I met in 2016 (and they were many ), who contributed positively to my life even with a single word of kindness, I remain thankful 🙂
Last but not least, my dear family, mom and dad, my sisters and brothers, I do miss you, sometimes very much and sometimes it gets too hard, but still I am thankful for the investments you made in me and for wanting and wishing the best for me. Baba, I hope I made you proud and Mama I am sorry for constantly being away, I know how much you miss me, I do miss you too 🙂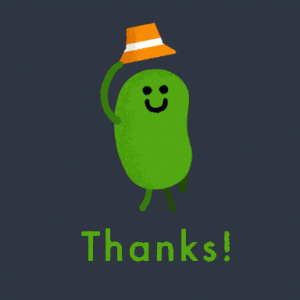 Farewell to a sweet 16, here comes a dancing 17.. From Kenya, the Heart of the African Heart, Miss Marwa Shumo your darling Nairobi blogger is wishing you a belated new year.. May all your dreams come true 🙂