Harmonizing Human Needs and Nature
Harmonizing Human Needs and Nature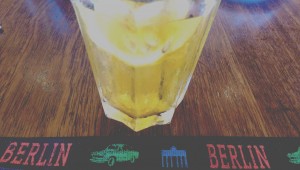 I did mention previously on this blog that I have a thing for Berlin and that Berlin has some mutual feelings towards me. Well, Berlin's call came a bit early this year and I once again returned to a city I enjoy visiting very much.
The reason why I visited Berlin this time was to participate in the workshop 'Tropical Diversity, Ecology and Land Use: Harmonizing Human Needs and Nature' as part of the DAAD Alumni special project complementing the European Conference of Tropical Ecology 2016. The workshop took place at the Centre for Rural Development (SLE) at the University of Humboldt, Berlin. SLE has been offering practice-oriented vocational education and training for future experts and managers in the field of international cooperation and development cooperation since 1962. We, the 16 international interdisciplinary participants, were told by the SLE workshop team that we were chosen out of a total of 300 applications they received  from all over the world.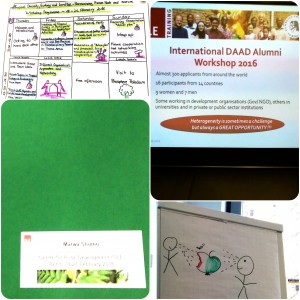 The Humboldt University of Berlin is one of Berlin's oldest universities and dates back to 1810, although it had couple of different names earlier, the University and since 1949 changed its name to Humboldt University in recognition of both its founder Wilhelm and his brother geographer Alexander von Humboldt. Humboldt University list of alumni includes 29 Nobel laureates and is considered one of the most prestigious universities in Europe overall and one of the most prestigious universities worldwide in the fields of arts and humanities.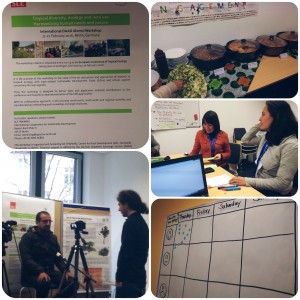 The workshop program was very liberal and provided us with a vibrant brainstorming platform where we were all encouraged to actively participate with our own perspectives and to voice our opinions. A lecture by Dr Nora Koim of the Eberswalde University for Sustainable Development provided us with recent topics and current themes of concerns in tropical ecology and biodiversity. Nora returned once again on the last day of the workshop to give us another talk on conference participation and presentation skills, which I found to be very useful to us junior scholars who are still developing our soft and communication skills. We also had the chance to listen to and vibrantly communicate with Mr. Alois Veder of the WWF who was one of the contributors to the formulation of the sustainable development goals(SDGs). Dr Thomas Aenis of the Humboldt University gave us a lecture on the approaches, challenges, lessons learnt and best practices in transdisciplinary research.
We were also given the chance to present our current research activates and reflect on them and their relevance to the SDGs and how would it be possible for us to use our research to translate the SDGs into implemented actions. What I found interesting during our reflection sessions, the indirect links our research projects have with each other and that regardless of how diverse our academic backgrounds are, transdisciplinary research is the common language we speak.
During the workshop program we also visited Biosphere Potsdam, an indoor tropical botanical garden that contains around 20,000 tropical plants, representing about 350 species including orchids, epiphytes and 14 meters high trees. The garden also includes tropical crops, a waterfall and two lakes and several types of tropical wildlife including iguanas, snakes, spiders, frogs, geckos and pheasants. What Marwa found very charming in the garden is the butterfly house that contains around 30 different butterfly species.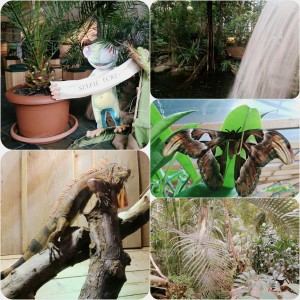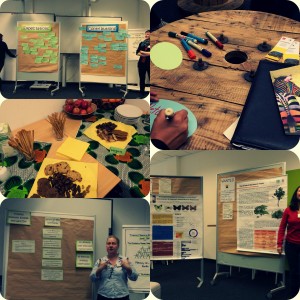 The workshop program was concluded with our participation in the European Congress of Tropical Ecology 2016 that took place in Gottingen, the city of science. The 5 long hours' bus ride from Berlin to Gottingen was so much fun, we still had to work on our workshop action plan and we got also to nap a bit 🙂 This was my first time in Göttingen, a very beautiful university town with a river called Leine running through it. The DAAD program started as soon as we arrived in our hotel with a welcome and check in by the DAAD team. An hour later we attended another welcome that was organized for us-the DAAD scholars – by the Board of the European Conference of Tropical Ecology at the Institute of Archaeology. Marwa found it mesmerizing to have some chats, drinks and bites surrounded by some old Greek statues and treasures that not so many people get the chance to see in person. Later during our arrival evening, the DAAD organized a welcome dinner for the scholars at the hotel, where we got the chance to meet and greet other DAAD scholars who were also attending the conference program.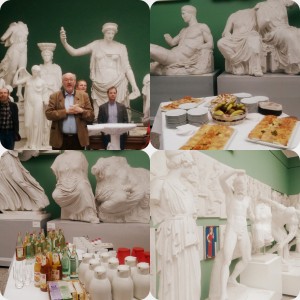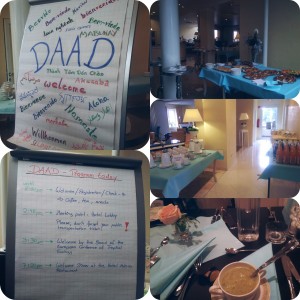 The next morning, we attended a welcome presentation by the DAAD team that gave us many information about the history of the DAAD as an academic organization as well as the opportunities of support and funding available for DAAD alumni. After the presentation, we had a guided tour through the German Primate Center which is a nonprofit independent research and service institute. The center focuses on biological and biomedical research on and with primates and houses in its primate husbandry around 1400 monkeys from 9 different species including ring tailed lemurs, macaques and olive baboons. Part of these primates are needed for research at the center itself or provided to other publicly funded scientific institutions.
After our visit to the Primate center, we visited the University of Göttingen Aula (Great Hall) and the Karzer (Students prison). The university itself was founded in 1737 by Georg II and is considered a research university of international reputation, with a strong focus on research-driven teaching.The University's Aula was a centennial present from its founder and until this date serves as the hall for great ceremonies and events.The attic of the Aula was once the home of the University's Krazer or simply the student's prison. During its earlier times, the university had its own jurisdiction system and students who were caught committing public offenses within the campus grounds where sentenced to spend some nights in the krazer.However,a night in the krazer became a trend and students were not considered cool enough unless they had spend some nights there 🙂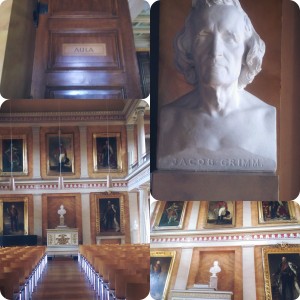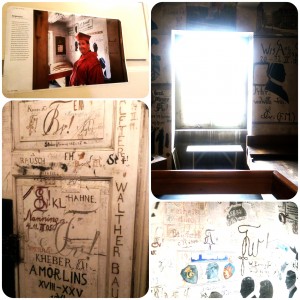 The following days passed by very fast as the agenda of the conference was very diverse and interesting. I listened to researchers talk about bats in Madagascar, frogs in Vietnam and Gorillas in Congo. At such events, Marwa always wishes if there was more time 🙂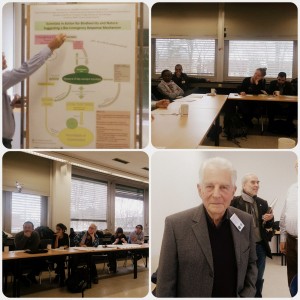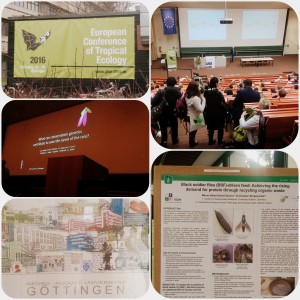 After the conference agenda was over, we finally returned to Berlin where each one of us departed to their final destinations. On the way back to Nairobi, I spent so much time thinking of the interesting people and the new friends I made while both in Berlin and Gottingen. Marwa finds it very difficult each time she has to leave Berlin behind, a city she likes and enjoys visiting very much 🙂
I would like to thank the DAAD for their scholarship / award that enabled me to attend this interesting program.I have to be honest,this program was very special to me, i think primarily because of  the efforts of SLE's trimates: Anja-Katrin Fleig, Annika Buchholz and Miriam Hollaender 🙂 I will never ever forget the three of you 🙂 
Last but not least, I would like to thank Arngard Leifert and Andrea Wilbertz from the DAAD special Alumni projects program and Ayla Oeztuerk-Banha from the conference office of the DAAD for their support and contributions during our stay in Gottingen.
Marwa is on the way to yet another interesting trip so stay tuned for her upcoming blog post 😉