Beyond COVID-19: Berlin, and a history of living through crises 😷😷
Beyond COVID-19: Berlin, and a history of living through crises 😷😷
I had moved to Berlin a few hours after we rang in 2020. I had big plans for the big city. Little did I know, that a couple of months later, the big city would turn into a little bird's cage….
A new year, a new job, a new city and a new unknown virus
The 31st of December 2019: I celebrated New Year's Eve in Baruth. A little village inhibited by only 4 thousand people in Brandenburg , the federal state adjacent to Berlin. I had spent the weeks prior to Christmas training at my new company's production site and was very much looking forward to my new Berlin based home and job. It was probably around that same time when China alerted the WHO to several cases of unusual pneumonia in Wuhan, a Chinese city of 11 million people.
By the third week of January, 56 million people in the Chinese province of Hubei were put under lock-down as more cases were confirmed both in and outside of China. The WHO said that the outbreak did not yet constitute a public emergency of international concern and there was no proof of the virus spreading between humans outside of China. However, a week later things started changing rapidly. More cases were being confirmed and more deaths were being reported outside of mainland China.
Sometimes, things can go south
On the 30th of January , the WHO declared the new virus a global emergency and from there on, everything went haywire.
The first days of March witnessed a rise in Corona virus cases here in Germany. Consequently, school pupils were ordered to remain home after the carnival holiday if they had been in a high-risk area. Moreover, several public events were cancelled throughout the country mainly because the federal government could not speculate how soon will the epidemic come to an end.
Few days later, events with more than 1,000 participants were called off and the Lufthansa group cancelled 23,000 short, medium, and long-haul flights in an effort to reduce the number of Corona virus infections.
Berlin shuts down public life: Bitte Abstand halten / Please keep distance
Distance and lock-downs are not new to the people of Berlin. More than thirty years ago, a concrete curtain divided the city keeping its walled-up eastern part cut off. In the West, Berliners and visitors from around the world climbed up observation towers and looked over the Wall.
At the Wall, people died and fates were decided.
And here, in 1987, U.S. President Ronald Reagan demanded, "Mr. Gorbachev, tear down this wall!"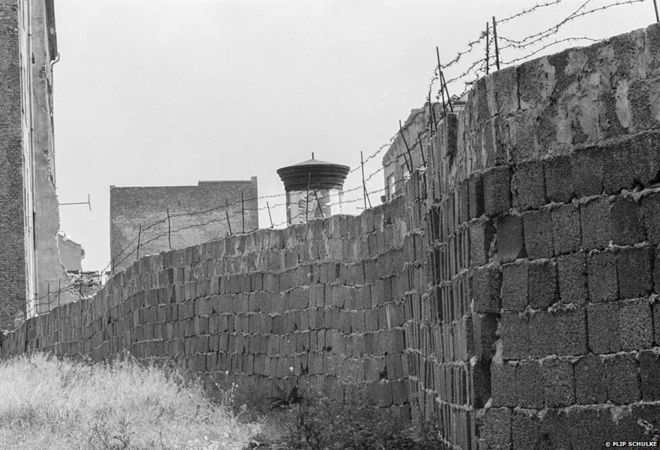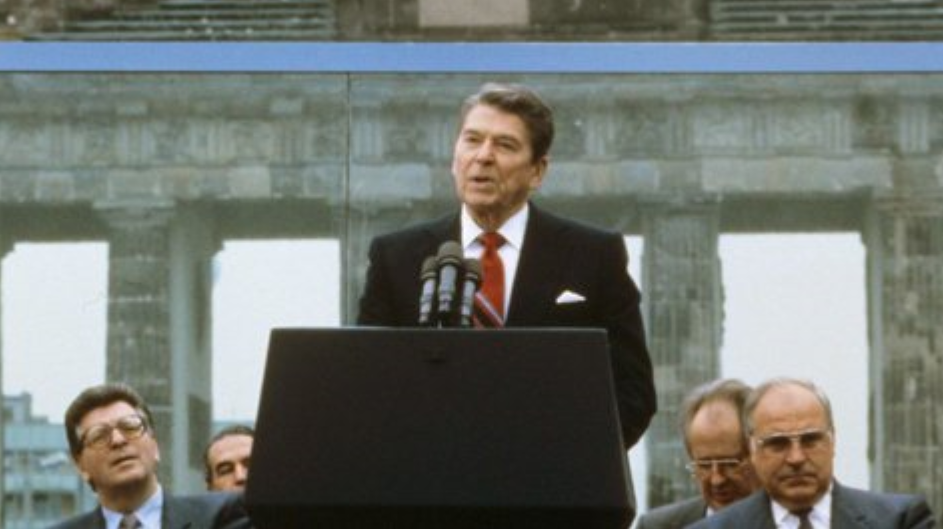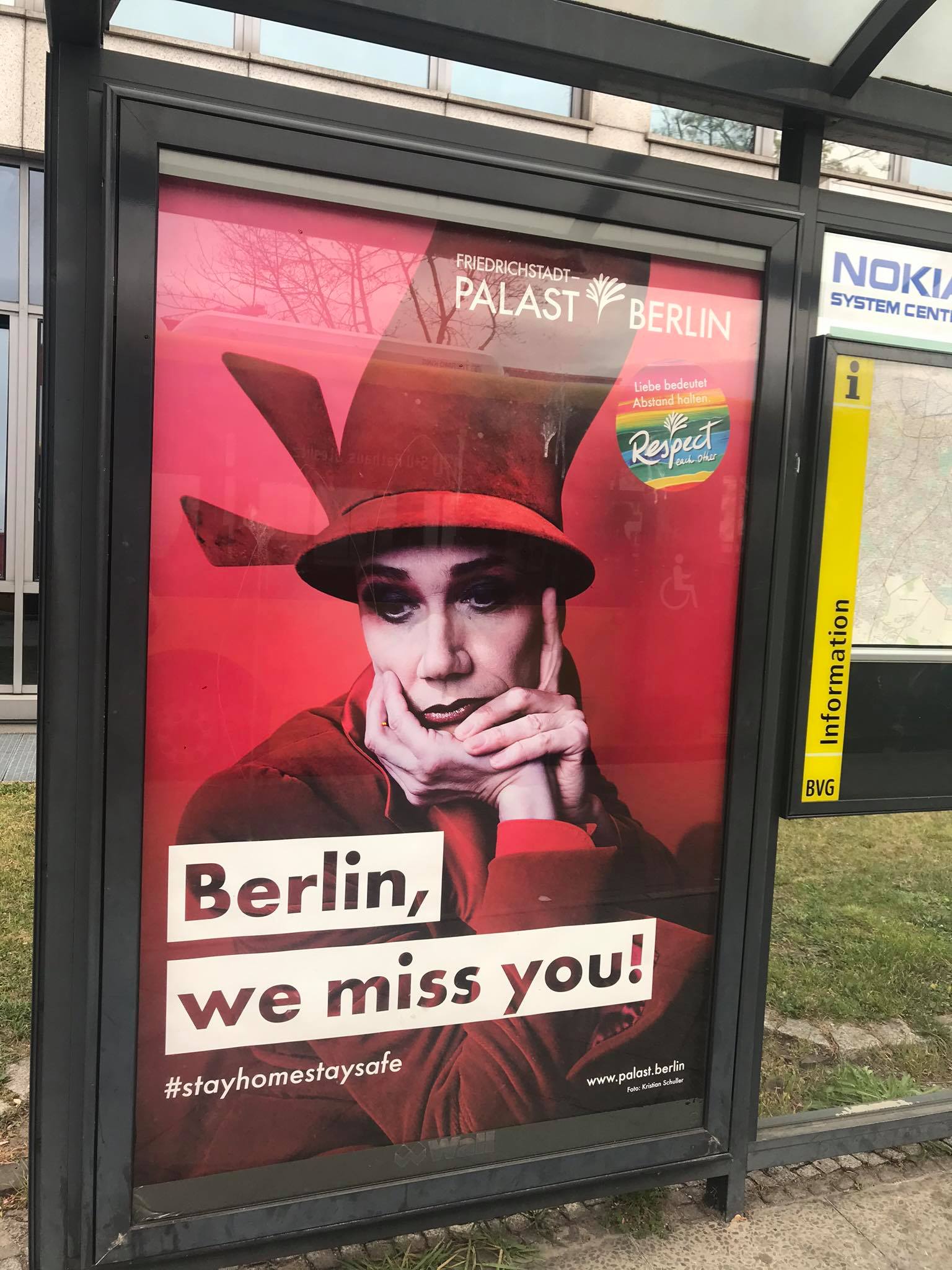 With or without the Wall, Nothing is more difficult than restrictions on personal freedoms.
On the 21st of March, the German capital city of Berlin banned all public and private events with more than 50 people. Cinemas, theaters, concert halls and sport facilities, including gyms and fitness studios, along with bars, pubs, casinos, and clubs were obligated to shut down.
In hospitals, other than children under the age of 16 and seriously ill adults, in- patients were no longer allowed to have visitors. Elderly residents residing in nursing homes were also no longer allowed to receive visitors under the age of 16.
Standing in front of the Bundestag, Federal Chancellor Angela Merkel said: "Let me assure you that I have found almost no other decision to be so difficult during my time in office as Federal Chancellor than imposing restrictions to personal freedoms."
While watching Chancellor Merkel's speech, I remembered watching the -ironically- very much related and relevant speech that she gave almost a year earlier when she attended the 2019 Commencement Exercises at Harvard University.
"Every day, I had to turn away from freedom at the last minute," she said of her early years as she vividly described how she as a young woman living in East Berlin literally used to walk by the Berlin Wall, but could never cross over to the other side.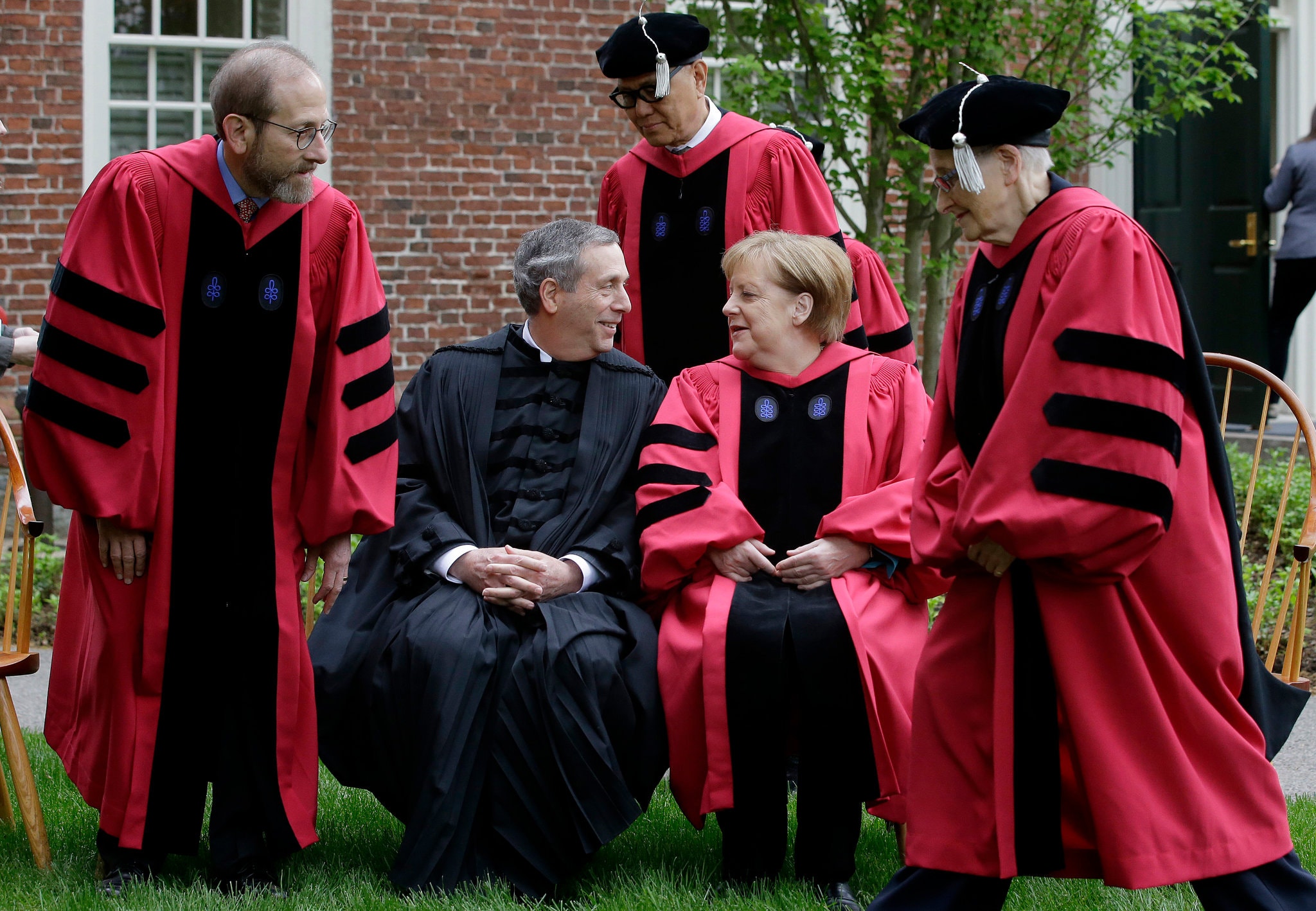 Hamsterkäufe: Coronavirus fears grow, and the Germans go Panic Buying
As Corona virus infections spread in the country, the Germans fears grew as reflected on their attempts of increasingly filling their cupboards with instant soup which is typically affiliated with weathering a potential health crisis. Not only instant soup sachets, but retailers also noted a sharp increase in the sales of canned fish, dried pasta and canned fruits and vegetables.
Mein Schatz/My Precious: They mystery behind hoarding "Klopapier" !!!!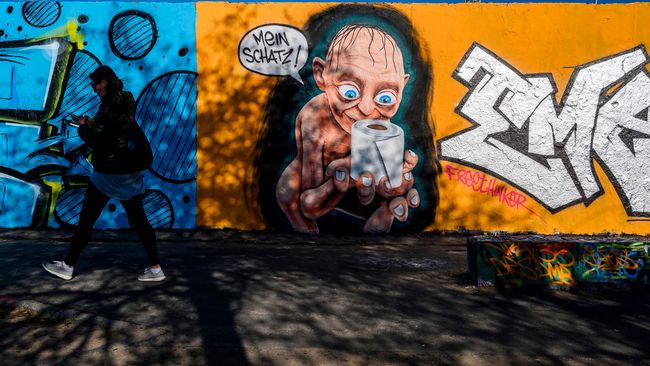 Instant soups and canned foods were not the only items that were in high demand during the pandemic's peak.
A scene that became familiar around the globe: rows of empty supermarket shelves where toilet tissue rolls used to be, a consequence of corona virus-induced panic buying.
What exactly is it about the toilet tissue rolls that has caused an intercontinental hullabaloo? Some experts attributed this phenomenon simply to the game theory. If everyone buys only what they need, there will be no shortages. If some people start panic buying, the optimal strategy will be for others to follow suit, to make certain they too have enough squares to spare.
However, tissue papers will not save us from infections and since we have not yet seen the same level of panic buying for more crucial items, then there must be something else ongoing.
Steven Taylor , a psychiatry professor at the University of British Columbia and the author of "The Psychology of Pandemics" thinks that dramatic images of distinctive toilet rolls packets in social media made them become associated in the public mindset as a symbol of safety. According to Taylor, people feel the need to act in a way to keep themselves and their families protected and in this case what else can they do other than washing their hands and self-isolate?
Supermarkets rebuild because of Corona
Distance markings on the floor, Plexiglas panels & protective screens at the cashiers, cashless payment, as well as masks, disinfectants, and gloves for employees. This is how supermarkets and discounters in Germany and probably all over the world look like beyond COVID-19. With many measures, supermarkets owners want to contain the spread of the Corona virus and at the same time protect their employees from infection.
Merkel talks to the nation in a rare TV address
Chancellor Angela Merkel spoke directly to the citizens in an evening television address. She called on all people in Germany to show solidarity and discipline in the face of the threat of the Corona virus in an unprecedented appeal. "This is a historic task, and it can only be mastered together," she said, "I firmly believe that we will succeed in this task if all citizens see it as their responsibility," Merkel said. "So let me say: this is serious. Take it seriously, too." Since the Second World War, the Chancellor said, there had not been a single challenge to Germany that had called so much for a joint solidarity-based action. It is the first time in her 14 years in office that the Chancellor has given a television address to the nation other than in her annual New Year's address.
March 22, 2020: Further drastic measures
The federal government and the state governments wanted to slow down the spread of the virus with further and unprecedented drastic restrictions. Public gatherings of more than two people were banned throughout Germany for an initial period of two weeks – except for relatives living in the same households. Those who did not follow the rules were faced with hefty fines. Restaurants had to close, except for the delivery of food for the home. Hairdresser's and beauty shops closed too.
Is it worth adding that the initial "two weeks" ban stretched to almost three entire months???😭 😭 😭

While on lock-down, I tried my best to remain optimistic. I kept going to my work everyday due to the fact that I have a hands on job that can't be shifted to a home-office one. I also managed to publish my thesis online and also sent the final deposit copies to both the University and the faculty libraries. In this regard, I would like to thank Ms. Elena Dyck and Mr. Jaakko Kneissl from the Hochschulschriftenstelle/ Univeristy's publishing unit at the Universitäts- und Landesbibliothek Bonn/ University and City of Bonn Library and Ms. Regina Kirchner-Bierschenk from the Promotionsbüro LWF/ Doctoral Studies office at the Faculty of Agriculture for their support during this process.
How the Coronavirus Revived Angela Merkel
Prior to the Corona crisis, Merkel's political star had been fading but her sure-handed management of the crisis gave her a massive new injection of political capital. Though the chancellor has nothing much to lose, she can enjoy her final year or so in office with a skyrocketing domestic approval rating. People do not often expect politicians to understand the gist and fundamentals of mathematical modelling of infectious diseases, let alone boil it down in a detailed way. However- Merkel- a physicist by training- just did at a conference as she outlined the plans to slowly ease out the lock-down measures after achieving what she described as a "fragile intermediate success" in the fight against Corona using the "suppress and lift" strategy. At the core of the strategy is one key number: Rt, or the real-time effective reproductive number. Rt is an expression of a virus's actual transmission rate at a given time, t. That is, in a population at a time, how many other people will catch the disease from a single infected person? Merkel explained the concept beautifully at the conference. She noted that the Rt in Germany was around one at that time, meaning that on average a person with the virus infected one other person. One is the critical threshold: below one, the epidemic gradually fades out. Above one, it will grow, possibly exponentially. She then sketched out what it would mean if Germany's Rt edged up to 1.1."If we get to the point where everybody infects 1.1 people, then by October we will reach the capacity level of our health system, with the assumed level of intensive care beds," she said. And if it edges up further still, to 1.2, "everyone is infecting 20% more." But 20% is arguably an abstract number, and hard for the average citizen to grasp. The chancellor seemed to be aware of this and explained the percentage more precisely: "Out of five people, one infects two and the rest one." At this rate, Germany's health care system will reach its limit in July. At an Rt of 1.3, the health care system maxes out in June. "So, you see what little leeway we have," she said. Just watch the video I posted below and enjoy the amusement of watching a politician who understands the fundamentals 0f science when dealing with a public health emergency like the Corona virus pandemic.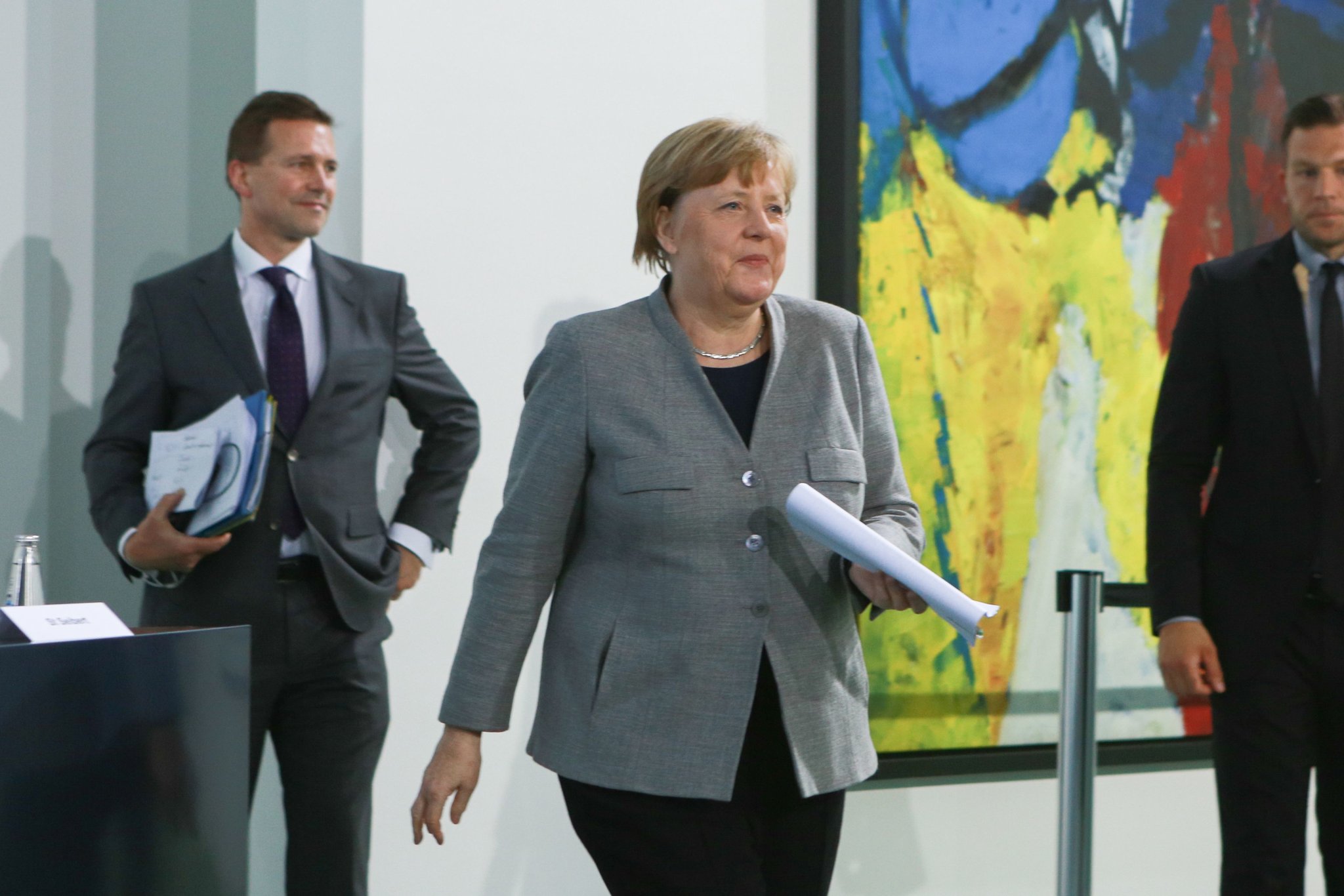 Germany slowly eases lock-down measures
While many East Germans rushed to the Wall as they heard the boarders were about to open, Chancellor Merkel and her female friend kept their weekly Thursday ritual and headed to the steam bath. 25 years later, the pragmatic Chancellor answered a curious journalist's question: Why didn't you rush to the boarders just like almost everyone did? She said: She knew that once the boarders were open, there was no way for them to close & therefore she kept her routine & crossed to the West later after her weekly sauna visit.
When I first heard that the lock-down measures are going to be eased, the first question I asked: Are they going to reopen the Dampfbad too? Unfortunately, & till the moment this post went online, I could not fulfill my ritual of spending a couple of after work hours at the steam bath.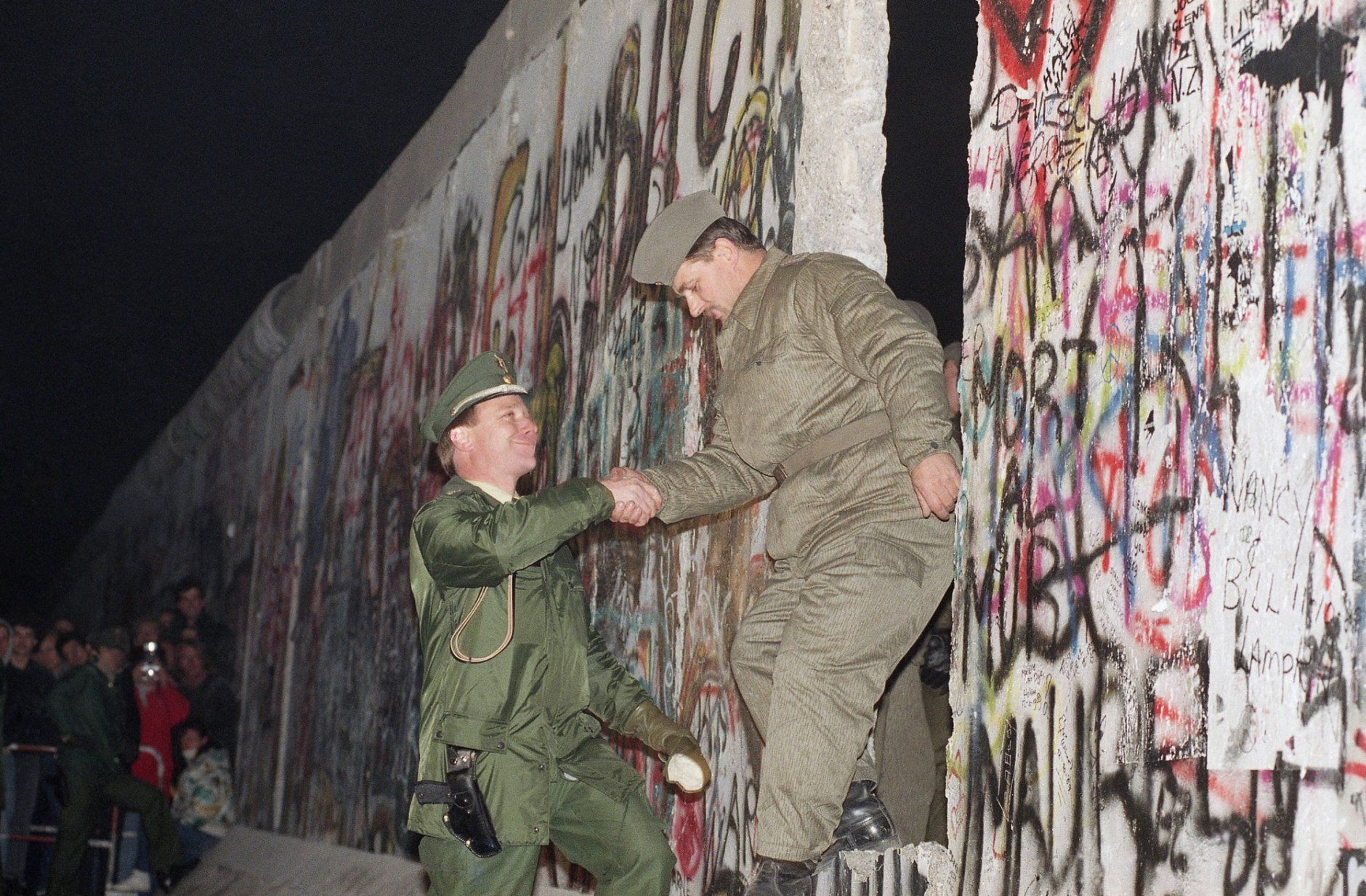 But, Life goes on 😊 😊 😊
and unlike Chancellor Merkel during her earlier times, I am happy to live in a Wall Free Berlin
Ich Hab' Noch Einen Koffer In Berlin / I Still Have A Suitcase in Berlin
As I mentioned earlier, president Reagan's speech at the Berlin Wall in 1987 became most famous for his address to the Soviet leader, "Mr. Gorbachev, tear down this wall! ", but earlier in the speech, Mr. Reagan also quoted one of the most famous songs ever written about the German Capital:
" Perhaps the composer Paul Lincke understood something about American presidents. You see, like so many presidents before me, I come here today because wherever I go, whatever I do: Ich hab noch einen Koffer in Berlin."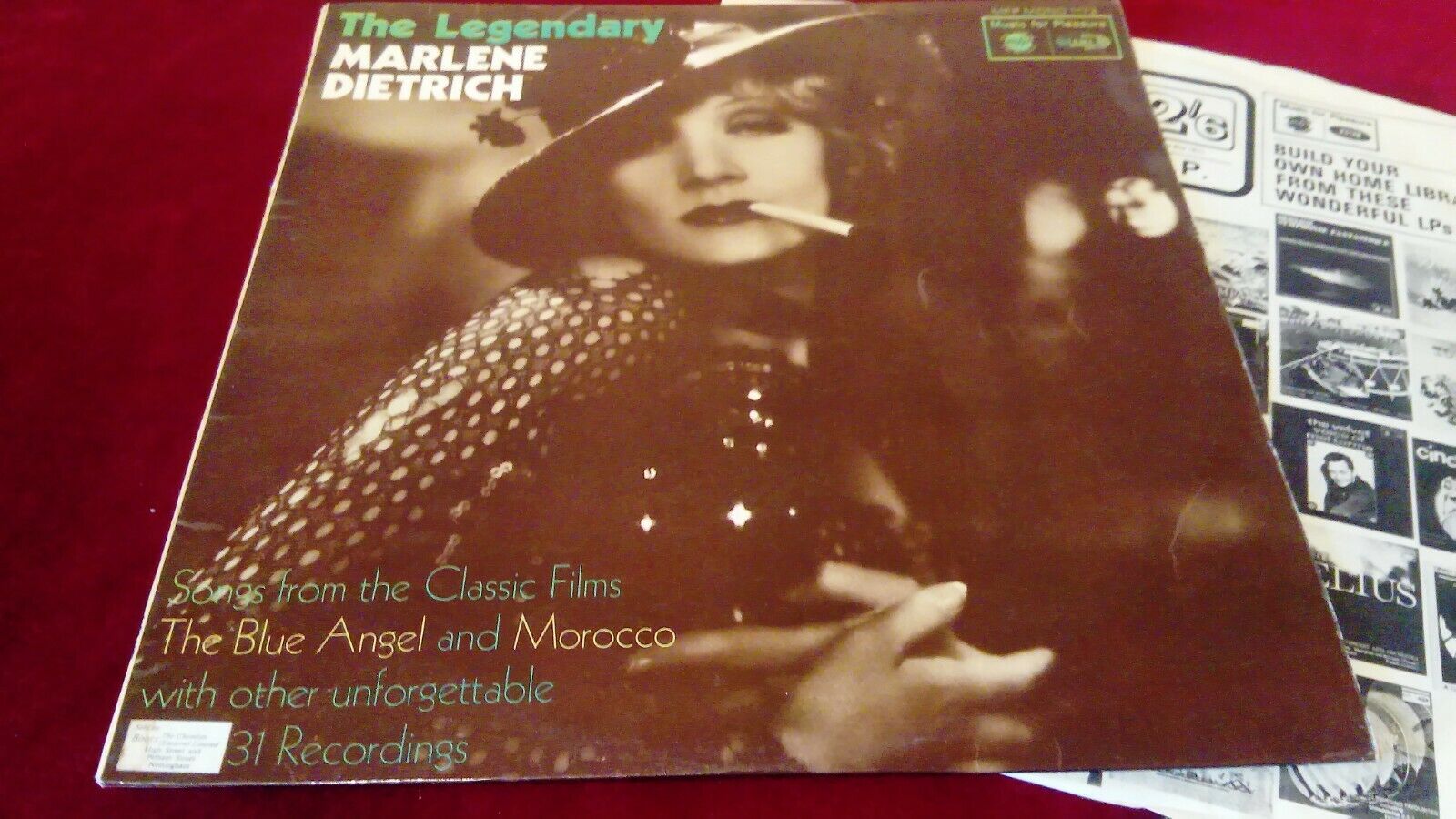 I still have a suitcase in Berlin
It's wonderful in Paris,
In the Rue Madeleine.
It's nice to stroll through
Rome in May
Or have a quiet drink of wine
On a summer's night in Vienna
But today – even if you find it laughable –
I still feel attached to Berlin!
I still have a suitcase in Berlin
That's why I have to get there again soon
The blissful moments of days gone by
Are still contained within my small suitcase
I still have a suitcase in Berlin
It will stay there and there is sense in that
In this way the journey will be rewarding
For when I long to
I'll travel there again!

Marlene Dietrich the German Hollywood Enigma might have lived in Hollywood, London and Paris among other cities throughout her life. Sure thing is that she always missed her birth home Leberstrasse 65, Schöneberg here in Berlin. Just like Marlene, I still have a suitcase in Berlin.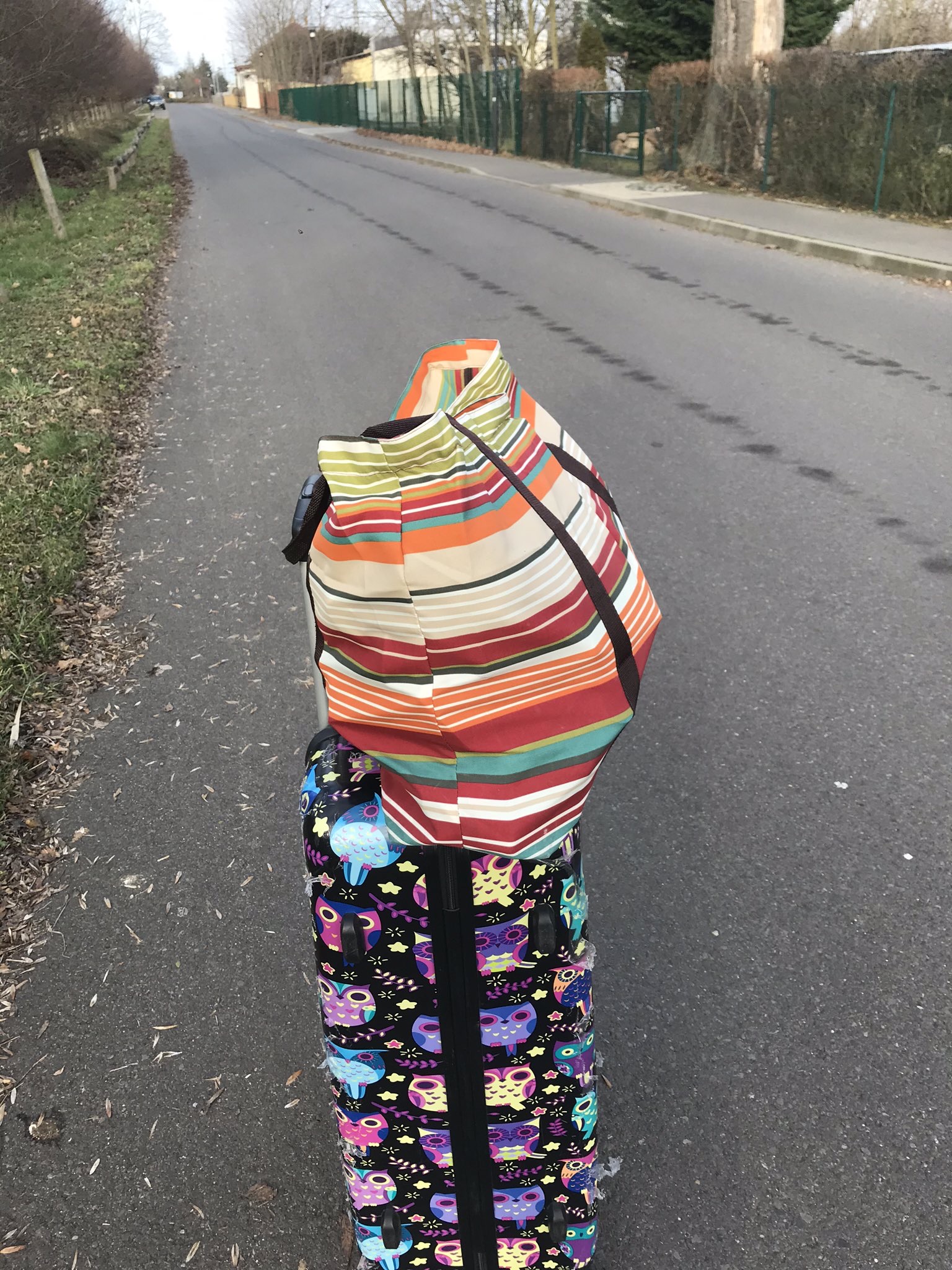 And guess what just arrived by post today? Yupiiiiiiiiiii my PhD diploma with a very sweet note from our Dean. Our graduation ceremony had to be called off because of COVID-19, but as the dean wrote, we received our certificates via surface mail just like "old" times. He also wrote that the majority (38) of the 55 doctoral graduates are females and of whom 18 came from abroad. Now that's a post package worth a celebration 🎉🎉🥳🥳